If you are looking for a way to create music, you no longer need to master any instrument. All you need to know is how to use a computer and visit Soundation.
Soundation is a free to use website that provides sound loops and an interactive UI to play with those loops. You can overlap loops, modify their speeds, and do many other neat things to create wonderful new tracks. Although a signup is not required, it is better if you do register for an account. You sign up on the homepage of the site. When you first log in you are presented with numerous purchasable sound loop packs.
If you are planning to use Soundation professionally and extensively you might require at least one of these loops; however Soundation itself has an impressive number of free loops available.
This is what the Soundation player looks like: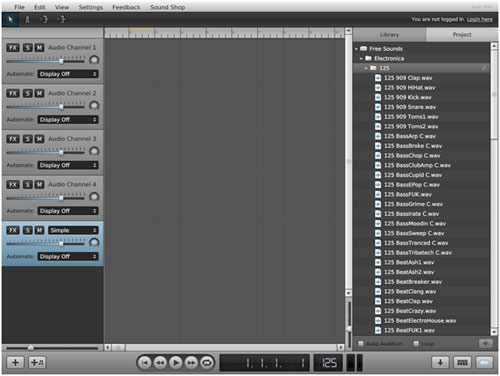 All the fun part is in the right pane. This is where all the sound loops are. These loops are in WAV format and you can drag them to the middle pane, which is your sound canvas. It takes a little time for the sound loop to load up; during the loading you see a progress screen which shows you how much of the download has been completed.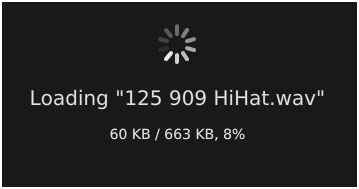 Once the loading is finished you can see the file in your player canvas and can move it around wherever you want.
To overlap certain tracks, all you do is place them on top (or on bottom) of the other.
The way you place them determines what time the overlapping will begin.
The left pane of the Soundation player is something music professionals will take advantage of. This pane is for audio channels.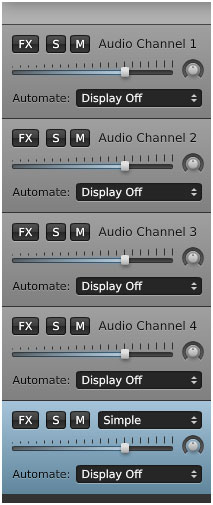 The bottom pane of the player is where you can play, pause, etc. your music.
These controls can be used to play back what you have just created. They also show the time duration of your audio clip. The second button to the absolute left lets you add / vary numerous parameters to the sound.
The second button to the most right presents a virtual keyboard which can be used to record sounds.
The third button from the right is where you can download your created music in WAV format. Alternatively you can publish your song on Soundation's website and obtain the URL of your audio.
Soundation presents its visitors with a simple way to create music. Professionals and novices alike will have a lot of fun on the website. Click here to visit Soundation's homepage and here to visit its player.