Image Tools
Producing an attention-grabbing and inimitable color palette can be very perplexing job to do. Luckily, there are several online tools and resources available that provide you with some basic references and inspiration needed to create your own color palette. These online resources let you create best color palette, and save your time. In addition, there are some color palette generators that can create best color palette for you and make your work much more easier.
In this compilation, we have put together some of the best color palette generators. The purpose of this compilation is to let you know about the availability of all types of tools that you can use. We hope that you will find this collection useful for you and will have fun using them. Have a look and enjoy!
COPASO is an advanced color palette tool that helps you create the perfect color palette.
Create and find color palettes made from images.
The color wizard is a web-based application that automatically generates matching color schemes to any color enter.
Web color palette the right way. Create consistent color schemes. Generate color shades, tones and tints values.
Harmonize colors. Create color schemes. Find HEX codes. Simulate color-blindness. Export into Illustrator, Photoshop and ColRD.com
Create color schemes with the color wheel or browse thousands of color combinations from the Kuler community.
A designer tool for creating color combinations that work together well.
ColoRotate is a 3D tool for viewing and editing colors.
Contrast-A checks color combinations for sufficient contrast and displays the results according to WCAG 2.0 (Luminance Ratio) as well as the results according to older accessibility guidelines, WCAG 1.0 (Difference in Brightness and Color).
A most excellent HSL color picker.
0to255 is a simple tool that helps web designers find variations of any color.
In this collection, we have a list of more than 15 free and amazing Photoshop plugins for you that you can download for free. Photoshop is a great tool for web designers. Its powerful and incredible features are what that makes it most preferred choice of web designers all over the world. Furthermore, the availability of several plugins that helps in extension of its already excellent capabilities and let you explore the full potential of the software.
Below, you can find some amazing plugins that can enhance your performance, and perform difficult and tedious tasks in an efficient and effective manner. Thus, saving you plenty of time. We hope that you will like this collection. Enjoy!
A FREE Photoshop plugin, use Cut and Slice me to export your assets to different devices in seconds. Improve your workflow by just naming your layers.
The ultimate diptych, tripych and ntych automation tool for Photoshop.
SuperPNG is a free Adobe Photoshop plug-in for using PNG ("ping") files. It has more comprehensive support for the format than Photoshop's included plug-in and provides control over alpha channel handling.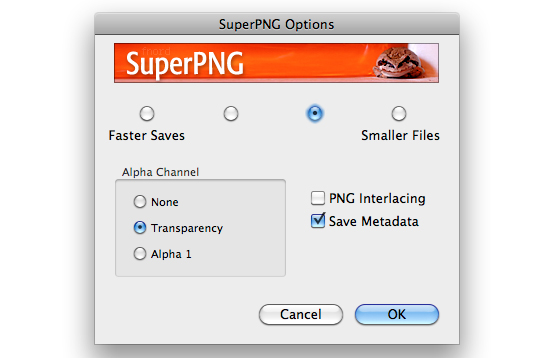 Cover images, profile pictures and ad banners in a free up-to-date Photoshop plugin.
Layrs – a collection of scripts, combined in ps extension, to make work with photoshop layers easier.
CSS3Ps is a free, cloud based, photoshop plugin for converting layers to CSS3 styles.
Search thousands of assets, including popular icon packs, without leaving Photoshop or Illustrator.
A columns, rows, and midpoints panel for Photoshop.
The Photoshop® Web Font Plug-in lets you design with the same web fonts you will use to "go live.
Use the FlatIcon plugin to quickly find the icons you need for your design, without leaving your working enviroment.
Halftone Creator Photoshop Plugin
This plug-in is only compatible with Adobe Photoshop CS5, CS6 and CC.
Breeezy is a Free Photoshop extension that adds multilayer export functionality to Photoshop, giving you the ability to export multiple graphic elements from your PSD in one click.
Make it Flat! Become a flat design pro in seconds with this simple photoshop plugin.
A plugin that integrates Dribbble into your favourute Adobe design apps.
NKS5 Natural Media Toolkit for Photoshop CS5 – CS6.
There are so many popular social networking websites are available in the internet and Twitter is one of them. If you are bore with your default blue twitter background or you want an exciting change in your twitter page then check out this collection where you will find outstanding tools for your Twitter background. Social networking profile should be update and trendy because it show your taste and give your impression to other. So its time to make your Twitter profile more interesting and happening.
In this assortment, we are presenting 40 superb tools and resources to spice up your twitter background. Scroll through our wonderful collection and make your Twitter page more attractive and eye-catching through this collection. We hope you will like this assortment. Please give us your feeds back about this wonderful assortment because your feeds back are very precious and important for us. You can also download these awesome tools without paying any money.
Put your Twitter followers on your background.
Now you can personalize your Twitter background like never before. The tool below will help you create free Twitter backgrounds that have the same look and feel as those done by professional graphic designers. It's easy to use, and best of all, it's Free!
Check if your twitter profile looks like poo-poo in smaller or higher resolutions.
Want to know how to change the Twitter background or profile icon automatically? It's never been this easy — with our professionally designed, simple user interface you can change your Twitter background or profile icon automatically! Just try it!
Are you hip to twitter? Well, peekr is kinda like a Twitter Widget (a "twidget") because it's a tiny little Twitter helper. Some tweeple might call it a bookmarklet, but we know it's so much more! Is this making any sense yet? Maybe you'll have to try it and see it in action to get a good feel for how useful peekr can be… Go ahead, click the button above that says, sneak a peek! to see what peekr does. Go on, you know you want to!
In less than 2 minutes… Brand yourself on Twitter by creating your very own Twitter background and Twitter header.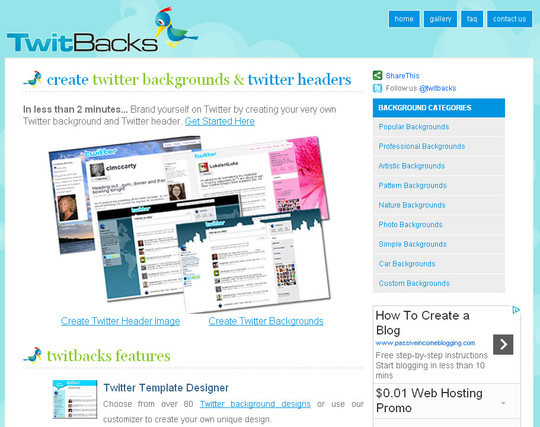 Put your latest Flickr image in your Twitter background We check for new photos and sync every hour.
Free Twitter Backgrounds PSD Layered files.
An online community where hundreds of Twitter layouts & backgrounds can be downloaded FREE.
We are your source for Free Twitter Backgrounds. Every day we update twitrounds with new Twitter Backgrounds for you to use on your profile. Getting a background is very easy. Simply look through all the backgrounds we have to offer, click on the background thumbnail, then use our auto-install tool to easily post the background to your Twitter profile.
Create A Twitter Background using PowerPoint
Who would've thought that the presentation app used to lull audiences to sleep could also be used to create an appealing Twitter background? The process is fairly simple and only limited by your imagination and Twitter's 800Kb upload limit.
Upload your own pictures and customize the Layout. You can change the color and add text to the background. Select colors for your profile and preview it in real time. Save all these to your Twitter account with a single click.
The themes and images on these pages are free for use as twitter backgrounds. Click on a thumbnail of the backround you would like to get and then download the file to your hard drive or use an auto install feature which will post the selected background to your twitter profile.
Ever wanted to see the background image while in a Twitter page? Now it's just matter of clicking on it and voila, everything else goes away so you can appreciate the background. Click on the page again to restore it.
Make your twitter beautiful!
Need a professionally designed custom Twitter background or Facebook landing page?
Here's a set of grungy Twitter backgrounds that you can customize and use for free. They're all hi-res PNG files. Just load them into your favourite image editor, add an image and some text and you're good to go.
Every background is free, lightweight and optimized for mostly used 1024 resolution but we were thinking about all of you with big screens so have no fear our Twitter layouts are going to look the same on 1280px or wide screen.
TweetHawk Custom Background Designs are free to use for personal use under the Creative Commons 3.0 Licence.
1000′s of unique free Twitter backgrounds. Click "Get Twitter Background" beneath any image you want to put on your Twitter. The new page will show the image as a background and give step-by-step instructions on how to add it as your Twitter background.
Here you will find everything for your twittering needs! We have everything from twitter backgrounds to twitter buttons and we'll even show you how to use twitter too!
Design a Unique Twitter Background
Spreading word about your business or services via a Twitter account can be a useful addition to a marketing strategy. There are many resources with advice on what, when, and how to tweet. But since we're creative professionals, we should also pay attention to what our Twitter pages look like
Twitter Background Design How-To and Best Practices
Let's take a look at some of the best practices around Twitter background design and get to work creating our own.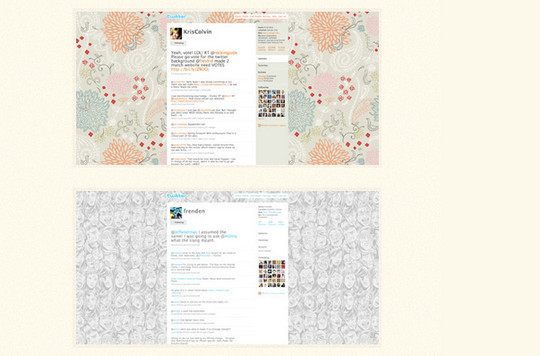 Creative Twitter Backgrounds:
Today, we present an interesting showcase of screen capture tools that demonstrate effective and competent screen capturing. These tools perform their job quite smartly and we are sure that you will surely like them and will use them for your everyday use. Screen Capture or also called as Print Screen is a way to share with others whatever appears on your screen so that you do not have to describe the whole situation verbally.
This technique is very useful for the tech users as it allows them to share and communicate better with friends and peers. This is the reason why this technique has been greatly used professionally as well. With these free tools and techniques, you can better capture your screen and can share it. Enjoy!
WebKut is an AIR application that allows you to capture web pages, or parts of them in a very simple way.
Snag.gy is an image hosting service that lets you paste images from your clipboard directly online.
Capture is a quick-and-easy screen capture utility for Windows (and NT), which allows you to capture the entire screen, at any color depth and resolution, and save it into a Bitmap file for editing. If you are interested in only capturing one window, you can select to capture the active application window only, to save time editing screenshots!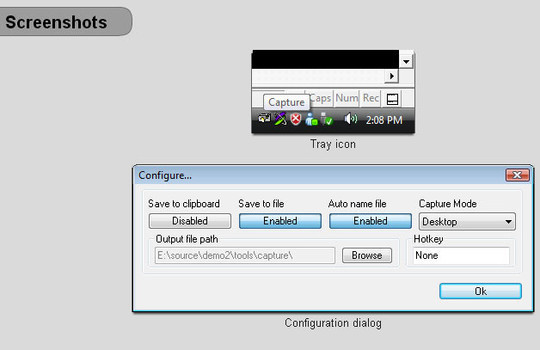 SnapNDrag Pro is screen capture made ridiculously easy. SnapNDrag started off as a simple app that lets you snap a screenshot with one click and then drag the result off to Mail, Finder or any other app that accepts an image.
XscreenCapture allows you to capture an X11 dump from any Linux client with X11 port open. It will also convert and save automatically the result picture in the desidered compress format (default PNG).
Enter the Url and Press Snap. Or Drag&Drop it from your browser. Click on the Thumnails to Save. With Auto Save Checked, the thumnails are immediatly saved to your 'save' folder. Select the type of Snapshot you want to make: Thumbnail, Browser size, or Full Page.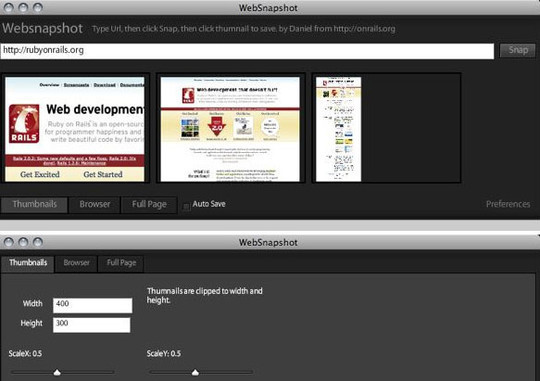 MWSnap is a small yet powerful Windows program for snapping (capturing) images from selected parts of the screen.
Screen Grab Pro Is a freeware screen capture tool. It features One click grab of any screen for ease of use, Timer operation, Current window selection list and more. Screen Grab Pro copies a bitmap to clipboard ready for pasting in your favorite Picture Editor.
Screenshot Captor is a best-in-class tool for grabbing, manipulating, annotating, and sharing screenshots. It's different from other screenshot utilities in several notable ways.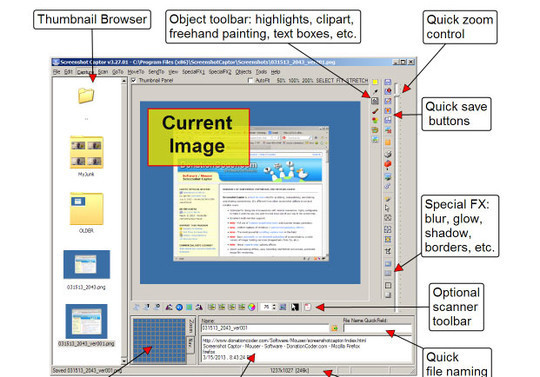 Just click record. Screenr's web-based screen recorder makes it a breeze to create and share your screencasts around the web. Just click the record button, capture your screen & voice, and share the link. Some people even call it fun!
szoter is easy to use, free, online image annotation tool. It makes expressing Your ideas and thoughts easy. It can be used to share Your ideas with friends, highlight important parts of images or even to create readable bug reports. You can use szoter, to manipulate images loaded from Your harddrive or downloaded directly from internet. Want more… annotate images captured with Your webcam or simply, take a screenshot of Your desktop. szoter is an online image annotation and sharing platform.
Do you want to take and print screen shot from desktop screen and add some annotation on it? !Quick Screen Capture is such a powerful screen capture and image editing utility. It allows you to take screenshots from any part of your screen in more than 10 ways, and save images in BMP/JPG/GIF formats. Supports hotkey, auto-saving, clipboard.
Try Jing for a free and simple way to start sharing images and short videos of your computer screen. Whether for work, home, or play, Jing gives you the ability to add basic visual elements to your captures and share them fast.
ScreenHunter Free is a simple program to make screenshots. Being free this application provides you with basic functionality without any advanced features. The application will let you capture a full screen, active window, or rectangular area.
There are several hotkey combos to choose from (PrintScreen is the default). Once you've chosen your favorite combo, head to the Destination tab and have the screen print out instantly, copy the capture to the clipboard, save it to a specific folder, or even send it through e-mail. You can perform full screen captures, or only capture a specific window.
FastStone Capture is a powerful, lightweight, yet full-featured screen capture tool and screen video recorder. It allows you to easily capture and annotate anything on the screen including windows, objects, menus, full screen, rectangular / freehand / fixed regions as well as scrolling windows / web pages.
Backdrop is a simple utility to fill your screen with a giant blank window. Fill the window with a solid color or a custom image, your choice.
Get your point across with fewer words using annotation, shapes and sketches, so that your ideas become reality faster.
Paparazzi! is a small utility for Mac OS X that makes screenshots of webpages.
Check Browser Compatibility, Cross Platform Browser Test.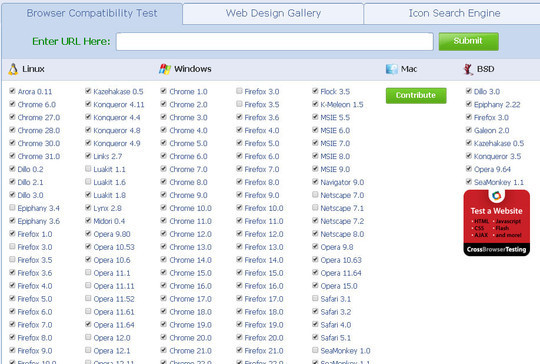 Share screenshots and files the easiest way.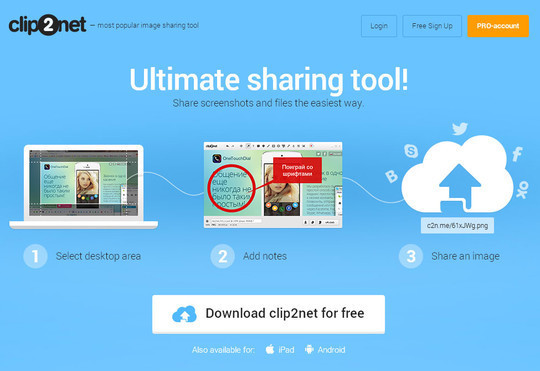 websnapr lets you capture screenshots of (almost) any web page. Allow your visitors to instantly visualize any web page before clicking. Increase site traffic, click-through rate and site stickiness.
Sometimes the easiest way to make a copy of something is to take a snapshot of your screen—this is what Snipping Tool does. Use it to save and share news stories, movie reviews, or recipes.
Snagit helps you provide better feedback, encourage teamwork, and create images that explain exactly what you mean. Quickly snag what's on your screen, enhance it with effects, and then share your creations instantly.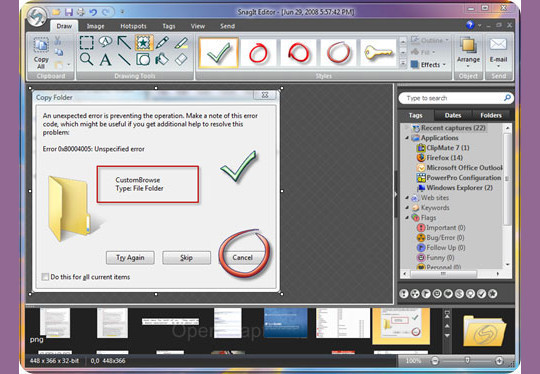 The Snipping Tool utility in Windows Vista is a better option than the Windows Print Screen method of screen captures. It saves a few steps compared to Print Screen and offers more options than just capturing the screen or the active window.
Screengrab! saves webpages as images… but not for new versions of Firefox.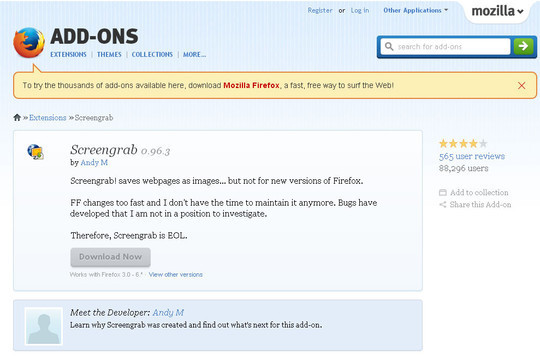 FireShot helps you capture web page screenshots, perform quick edits, add text annotations, and save the captures as a PDF or image file, send to e-mail, print or copy to clipboard, export, share on the WWW or upload to FTP.
Make screenshots. Draw on it. Shoot video and share your files. It's fast, easy and free.
The most powerful and freeware app for capture entire page, Save & Edit & Annotate & Print & Share.
One-click screen capture recording on Windows or Mac computers with no install for FREE!
Capture the whole page or any portion, annotate it with rectangles, circles, arrows, lines and text, one-click upload to share.
SnapDraw Free enables you to create high quality screenshots with alpha transparency, annotations, reflections and 3-D rotation/perspective effects. The program can capture the entire desktop, an active window or an object under your mouse cursor via the click of a keyboard hotkey.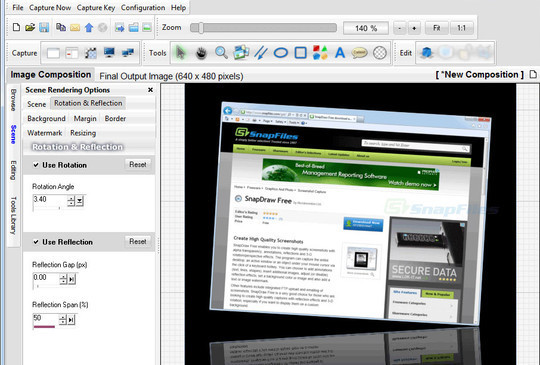 Capture a webpage, write text, arrows and circles on it and share it with a direct link to the screenshot without a frame!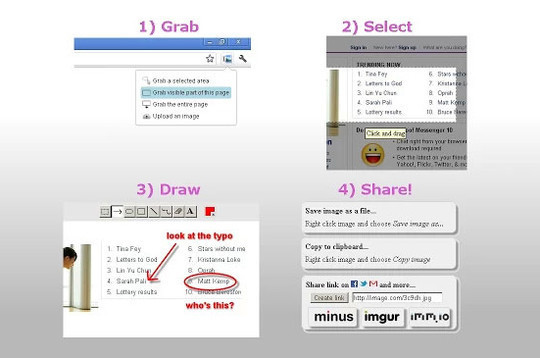 Grabber for Firefox let you right click on any image in a webpage and load it into pixlr for editing. The firefox add-on also lets you capture the whole or parts of the browser content (Print screen).
DuckCapture comes with four capture modes that make screen capture easy! Capture a window on your screen, region of your screen, or the contents of a tall web page that scrolls. You can easily edit, and share a screenshot. Don't waste time cropping your captures. DuckCapture is exactly what you need.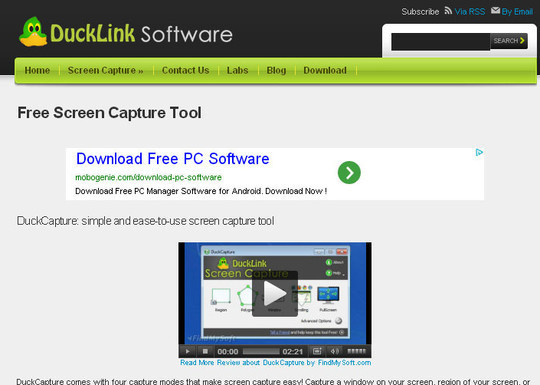 Take a screenshot and share it with your clients or friends in less time than it took you to read this sentence!
In this collection, we are presenting for you a useful collection of some WordPress plugins that will help you watermark your images automatically. With these plugins, you can protect your images from unauthorized usage. This is especially helpful for those who use images quite extensively on their websites and blogs. Watermarking images is the best thing you can do to protect them from unauthorized usage. WordPress enables you watermark your images so that no one can use them without your permission.
So, if you are using WordPress on your website, then you can take advantage of these WordPress plugins. These plugins will automatically watermark your images saving you time and hassle. We hope that you will like this collection and find this collection useful for you. Enjoy!
( Download )
Scissors and Watermark enhances WordPress' handling of images by introducing cropping, resizing, rotating, and watermarking functionality.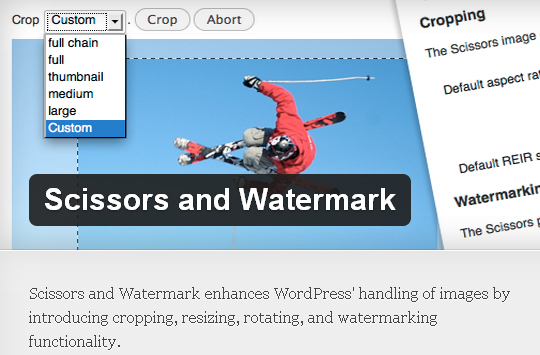 ( Download )
Add watermark to your uploaded images and customize your watermark appearance on a user friendly settings page.
( Download )
Automatically watermark images as they are uploaded to the WordPress Media Library.
( Download )
Add a watermark image to your WordPress header image and use suitable images from your media library as the header image(s).
( Download )
This plugin enables you to watermark your images, by placing a simple, yet very customizable watermark beneath the original images (much like the 9GAG watermark).
( Download )
Marekkis Watermark plugin for WordPress.
( Download )
Automatically adds watermark to images when they are uploaded to the WordPress Media Library.
( Download )
Image Store (ImStore) is a photo gallery and store plugin for WordPress with Paypal and Google Checkout integration.
( Download )
Fast and simple way to upload images and other files. Rotate, crop operations, 3 resize modes, configurable thumbnails dimensions, watermarking.
( Download )
Resize picture at upload and make thumbnail creation configurable, optionally include a watermark to your uploaded images.
( Download )
This plugin allows you to watermark your uploaded images using a PNG image file with transparency as well as text signature. The user friendly settings page allows for control over the appearance of your watermark. You can set your watermarks to always be a specific percentage of the target image.
( Download )
The DMCA.com WaterMarker plugin for WordPress allows you to easily integrate DMCA.com's WaterMarking for a specific folder into your WordPress site.
There are many tools out there for internet users, but getting by free and good ones is not that easy. That is why I am sharing Three Useful Web Applications For Designers And Alike. Read each entry in the list and see which one suits your needs best.
You are welcome if you want to share more tools for designers that our readers/viewers may like. Do you want to be the first one to know the latest happenings at SmashingApps.com, just subscribe to our rss feed and you can follow us on twitter and follow us on Digg as well to get updated.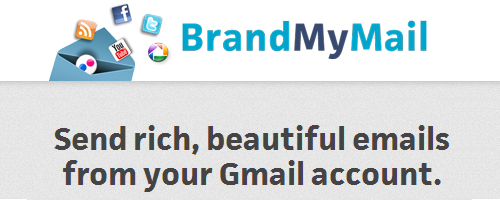 BrandMyMail is a service that stands between you and your recipients: mails that you send pass through our servers, where your templates are applied, and are then sent along to their final destination. Currently, this is working with Gmail.
To recolor sites, templates, and generally any web-related stuff, you can use this web app. It does the job automatically in seconds or minutes instead of hours or days of manual work.
Makeuptor is a new incredibly simple tool for adding custom graphics to your website as easy as possible.
The year 2011 has ended. We have explored and reviewed so many useful tools and resources for you all the year. Today, we are going to take a look on few of the web apps we have featured that we think you would like bookmark for 2012. I hope designers, developers and programmers will like this list, but you can also use them and will love them whether you are an office worker, a manager, a supervisor, a student, a home user, etc. They are really amazing in respect to their features. This is the list of Coolest Apps Of 2011 You Would Never Want To Miss In 2012. We have categorized them as Web Apps, Desktop Apps and Smartphone/Tablet PC Apps. Just take a look at them and share your thought's here.
You are welcome if you want to share more cool apps that our readers/viewers may like. Do you want to be the first one to know the latest happenings at SmashingApps.com just subscribe to our rss feed and you can follow us on twitter as well.
Web Apps
Screenfly allows you to view your website on a variety of device screens and resolutions. It makes testing your online content, mobile designs, and responsive layouts a cinch. Choose common browsers, screen resolutions, and even mimic mobile phone and tablet devices.
Read More : 7 Excellent Online Tools For Designers And Alike
It has all the features and functionality you need to keep track of your customers and prospects – their names, when to call them back, what you said to them last, what they bought, what they might buy. And as the name implies, Free Edition is a completely free CRM system. You can also upload documents such as letters, faxes, spreadsheets and keep them on the system. In CRM jargon, it is a complete Sales Force Automation system: Account Management, Contact Management and Opportunity Management with Sales Forecasting.
Read More : Seven Excellent Business Tools You Might Not Know About (But Should)
IdentyMe is a service for making of virtual business cards. You can collect all your contacts in one place and create a portfolio. It will helps you share information with new people, find new friends and business partners.
Read More : 7 Best Tools For Your Visually Attractive Online Presence
LiveGO is an all-in-one solution enabling Internet users to stay connected to their social networks as Facebook and Twitter accounts, InstantMessengers as MSN Messenger, Yahoo and Gtalk, and email accounts as Hotmail, Gmail and Yahoo!.
Read More : 5 Online Tools That Are Worth Checking Out
You can create your own free website that looks and functions the way you want. Wix is an online editor with a drag and drop interface that lets you learn how to make a website without the need to bother with any code or web programming. To build your site, use the free design elements found inside the Wix website builder. Add pictures, text, contact forms, Google maps, social network icons and links, music, video files and more, in just a few simple clicks. You can also upload your own content, to add your own photos, animation files, text and more.
Read More : 7 Best (Yet Free) Online Website Builders
moneytrackin' is a free online webapp that allows you to track all your expenses and incomes easily and without effort, thus allowing you to have a clear view of your financial situation. It intends to be a simple yet powerful online budget management tool.
Read More : Five Absolutely Simple (Yet Powerful) Finance Management Tools
This is a dead simple yet free logo maker web tool which can helps you create a logo in just few easy steps.
Read More : Five Online Graphic Makers To Create Simple Design Elements
CrocoDoc is an excellent online tool to share and annotate PDF files. If your friends do not have PDF file reader, you can upload the file to CrocoDoc and it will become viewable in the site's HTML5 interface. The PDF file can also be annotated. The original and annotated versions can be downloaded separately by visitors to the PDF's URL.
Read More : 10 Excellent Yet Free To Use Web Tools Worth Checking Out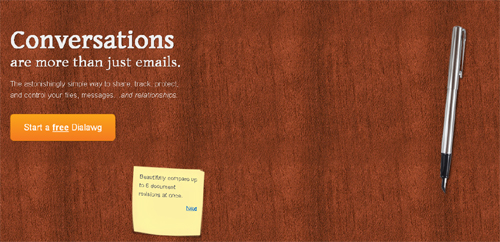 The astonishingly simple way to share, track, protect, and control your files, messages…and relationships. Dialawg is a secure conversation, accessible from anywhere, where parties may exchange messages, share files and collaborate on documents.
Read More : 3 Cool Web Apps To Help You In Your Daily Life
vintageJS is a tool where you can upload your images and apply a custom retro, vintage look to them for free. Just try it out: upload your photo, apply the vintage effect and share the retro image it with your friends via twitter or different social networks.
Read More : Eight Cool Apps That Show The Power Of HTML5
TitanPad lets people work on one document simultaneously. While working on this app, you may do infinite undo and everyone gets their own color.
Read More : 7 Coolest Real-time Collaboration Web Apps You Might Not Know About (But Should)

TagCrowd is a web application for visualizing word frequencies in any text by creating what is popularly known as a word cloud, text cloud or tag cloud. It specializes in making word clouds easy to read, analyze and compare, for a variety of useful purposes.
Read More : Nine Excellent (Yet Free) Online Word Cloud Generators
Virustotal is a service that analyzes suspicious files and URLs and facilitates the quick detection of viruses, worms, trojans, and all kinds of malware detected by antivirus engines.
Read More : 5 Really Useful Web Apps You Might Not Know About
This is a great website that can allow you to add CSS styles to any website, and share the result with a short link. You can also invite others to submit
improvements for your website.
Read More : Nine Excellent Online Apps For Web Designers And Developers
AgileWrap is a simple, elegant, agile lean product lifecycle management solution to enhance product development, and realize faster time to market. It helps organizations optimize the product development process by enabling effective planning, providing visibility in real-time, incorporating customers feedback sooner, and facilitating collaboration easily in distributed teams.
Read More : Five Excellent Business Management Web Apps
Business partners and friends want to meet with you. Show them when you're busy and available and let them submit meeting requests to get on your calendar. MeetMe is your central hub for scheduling.
Read More : 11 Great Websites To Plan And Organize Your Group Events Easier Than Ever
Webplanner is an online collaborative project management tool. You can use the power of the cloud to brainstorm project goals, phases, tasks, and multiple levels of subtasks with your team. Assign responsibility for tasks to team members, who will be notified automatically, and then work out task details through comments. Upload and share project-related files. Print reports. Schedule your project using a dynamic Gantt chart with dependencies and a critical path view. It will help you track the progress of your project using the Overscreen screen (at left), which includes a project status pie chart, a list of approaching tasks for the whole project and individual team members, a project activity feed,
and a team status list.
Read More : 7 Excellent Collaboration Tools You Might Now Know About But Should
You can create your free mobile website in minutes with Moably. It works seamlessly on the iPhone, Android, BalckBerry, and the majority of other major mobile operating systems.
Read More : 7 Cool Web Apps You Might Not Know About (But Should)
SnatchCode is a one click website backup solution. They help webmaster's get rid of complicated backup solutions by replacing with their robust service.
Read More : Five Tools For Webmasters That Are Worth Checking Out
EmailTheWeb is the only web-based service that allows you to email any web page to any one. The entire web page is emailed in a flash and is captured as it is now. Your recipient will see the same exact page as you.
Read More : 7 Excellent Web Apps You Might Not Know About (But Should)
LayerStyles v 0.1 is just like your favorite graphics editor but in your browser. You can use it to create css code of the special effect you would like to give on your web design.
Read More : Five Great Web Applications For Designers And Alike

This is absolutely not your typical slideshow. With SlideBomb, You can add Youtube videos, Google Maps, images, links to images, text, and more to your slides for sharing and embedding anywhere.
Read More : Five Web Apps That Are Worth Checking Out
Twileshare assists you in uploading and sharing PNG, GIF, JPG, DOC or PDF files on Twitter.
Read More : 50 Power Tools And Applications To Make Your Life Easier With Twitter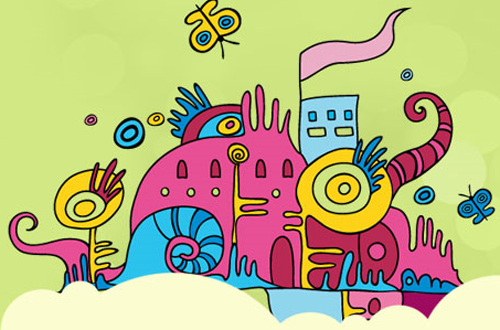 You can now drag, drop, a few clicks and you can have the WordPress theme you wanted with Lubith. It has very intuitive interface that helps you move and resize the theme elements just by dragging the two knobs.
Read More : Four Promising (Yet Free) Online WordPress Theme Generators
Otipo is a web-based application which provides a new and fun way for scheduling shifts. With Otipo, all the required information is in one place, and all the team members can access it from anywhere, anytime. It's time to say goodbye to the pen and paper and let Otipo schedule like a pro.
Read More : 6 Web Apps To Manage Team Collaboration More Effectively
The Heartcode CanvasLoader Creator is a free online tool which you can use to generate scripted preloaders (spinners or throbblers) for your HTML projects. The Creator is using the CanvasLoader UI Library.
Read More : 7 Excellent HTML5 Tools And Resources
The website speedtester shows the duration of a given website. This value can be used for showing how long a website take to load and if it is better to optimize the website or change a (slow) ISP.
Read More : 10 Robust Services To Determine How Fast Your Web Page Loads
Doocuments is about people exchanging VIP documents. Doocuments technology is perfect for sending VIP files through the Internet without being afraid of the final destination or usage of the VIP information. This is designed both for individual use or company-wide deployments, Doocuments is a Cloud Computing tool that integrates seamlessly into user and corporations workflows with a suite of plug-ins for the main office software suites.
Read More : 12 Truly Helpful (Yet Free) Web Tools For Effective Business Management
The Builder is designed for rapid development of CSS layouts, that are based on YAML.
Read More : 40 Excellent (Yet Free) CSS Tools And Generators For Developers

FindFiles.net is a rapidly developing search engine for files of all types, operating its own crawler. FindFiles database currently contains links to 732,941,672 files. FindFiles supports all existing Mime Types (apart from standard html text-pages) like jpeg, gif, png and tiff images, Microsoft doc and Excel documents and exe executables, pdf and plain text documents, dwg AutoCAD and wrl virtual reality data files, archives like zip, gzip and jar, apps for smartphones like apk for Android and sis for Symbian etc.
Read More : Five Unique Search Engines That Can Help You More Effectively
Manifested is a new utility for getting a jump start on converting your existing web site to work offline using HTML5′s cache manifest. Manifested scrapes a website for images, stylesheets, and JavaScripts that you may want to cache. Manifested then gives you a custom cache manifest file as a starting point for upgrading your website to support offline functionality.
Read More : 7 Must-Have Web Apps For Designers And Developers Toolbox
XML/SWF Charts is a simple, yet powerful tool to create attractive web charts and graphs from dynamic XML data. The XML source can be prepared manually, or generated dynamically using any scripting language (PHP, ASP, CFML, Perl, etc.).
Read More : 45+ Free Online Tools To Create Charts, Diagrams And Flowcharts
You will find numerous Word-to-PDF converters online but something that does the reverse is not that abundant. This is why many people will find PDF to Word Online Converter valuable – because it converts PDF files into Word documents.
Read More : 10 Best Online Tools For Converting Documents
This free online file converter lets you convert media easy and fast from one format to another. They support a lot of different source formats, just try. If you can't find the conversion you need, you can contact them. They will try to help you.
Read More : 11 Excellent Online Converters That Can Help You Convert Files And Formats
PrivNote is a free online note taking applications which you can use to jot down ideas or for any other reason. The best thing about PrivNote is that it generates a specific link for the Notes you create so that you can share them with your friends and family. Once the recipient read the note, it will be deleted automatically. It even notifies you once the recipient has read the note.
Read More : 10 Online Note Taking Web Services Every Internet User Should Know About
With this tool, you can choose CSS properties from the list and fill in your required parameters and get the code with a live preview.
Read More : 45+ Handy CSS3 Tools, Tutorials and Resources
Uploading and saving files online is commonplace today. However, most online storage services require lengthy signup procedures and configurations before you can actually save a file. If you are in need of a quick way to store files online temporarily, QuickForget is the place to go. It lets users to upload files quickly and set the limit (time or views) after which the file will be removed from storage. A great website to store those important files securely.
Read More : Seven Promising Websites That Offer Great Yet Free Services
WorldCat.org lets you search the collections of libraries in your community and thousands more around the world. WorldCat is one of the largest network of library content and services which students can use to complete their projects, essays and other school/university related work.
Read More : 7 Library Tools Students Would Find Handy
Join.me is an impromptu meeting space that happens wherever, whenever. It's getting a second or third pair of eyes on your presentation from across the hall or across the continent. It's sharing your screen instantly with anyone or everyone to get stuff done, quickly.
Read More : Ten Brilliant Web Tools To Make Your Life Easier


GplusTo is a free to use web tool that lets you easily create a Google+ nickname. Based on your nickname it gives you a shortened URL that redirects to your original Google+ profile. Your shortened URL appears as a subdomain of GplusTo with your nickname added.
Read More : Top 5 Tools To Shorten Your Google Plus Profile URLs
Do you remember the Atari days when the graphics came in eight bit? well Eightbit.Me is a website on which you will be able to create an eight bit avatar of yourself. You just need to sign-in with your twitter account and visit the website on your iPhone and the website will walk you through easy steps to make a cool eight bit avatar of your choice. It's for FREE.
Read More : 7 Excellent (And Fun) Ways To Create Avatars That Represent You
With QuickMaps, users can easily create a map of places they are planning to visits and put different markers on specific places, draw lines, mention details and work they are going for and much more. After creating the map, users can easily post it on their websites or save it so that they can carry it while travelling.
Read More : Five Excellent Free Tools To Create Your Own Map
FlickrSLiDR allows you to easily embed the classic flickr slideshows on your website or blog. All you need to do is enter the flickr URL address of the user, photo set or group you would like to embed along with some options.
Read More : 40 Amazing Tools To Enhance Your Flickr Experience
Chop is a quick and easy way to let the offending engineer know the error of their ways. Just copy and paste the lines in question, add your notes and share
them with a unique URL.
Read More : Ten Best Collaborative Sites For Quick Code Sharing
Billable is much like the first entry on this list. This web app lets you create an invoice by editing the fields on a template loaded up when you visit the site. Your finished invoice can be downloaded as a PDF file.
Read More : 6 Free Ways You Can Create And Manage Invoices Online
X-Icon Editor is an HTML5 application (based on <Canvas>) that allows you to create high resolution icons that lets your sites shine with IE9. With X-Icon Editor you can quickly get your site ready with a large icon which will be available for pinned sites and the new tab page.
Read More : Ten Excellent Web Apps To Simplify Designer's Work Life
A service provided by the popular website About.com, this Find By Error Message page lets users browse common error messages seen on PCs. The list is pretty huge and if you face a problem while using your PC, there is a very likely chance that you can find the error details on this webpage.
Read More : 7 Tools To Find What Error Codes Mean
Meetin.gs can organize meetings easily without participants having to remember passwords or fill out registration forms.
Read More : Five Simply Effortless Tools For Meetings And Scheduling
FotoFuze lets you make professional product photography out of ordinary photographs from ordinary cameras at absolutely no cost.
Read More : 7 Coolest Apps To Do Amazing Things With Your Photos
Cocoo is a user friendly online drawing tool that allows you to create a variety of diagrams such as site maps, wire frames, UML and network charts. Cacoo can be used free of charge.
Read More : 21 Free UI Design Tools, Toolkits and Resources (Part 1)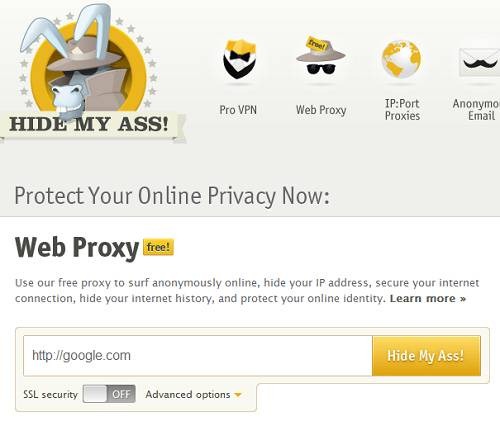 With HidemyAss, you can surf the web anonymously, hide your IP address, secure your internet connection, hide your internet history, and protect your online identity. All you have to do is paste the URL of the website you want to visit and click on HideMyAss button.
Read More : 10 Privacy Tools To Browse The Web Anonymously
Enloop lets you autowrite your business plans in which Enloop helps you easily develop a bank and investor ready business plan, complete with all text and financial forecasts, for free. Then you can measure the success of your business (on a scale of 0-1,000) before or after you start the business. You also get automated financial forecasts with this service that is based on your input. The service automatically generates a 3-year bank and investor ready financial forecast for sales, profit and loss, cash flow, balance sheet forecasts and financial ratios. The forecasts are bank and investor ready to help loan underwriters evaluate your business for risk. This amazing service does all the technical stuff for you.
Read More : Ten Great Online Apps To Help You Manage Business Tasks Efficiently
This website gives you access to a virtual keyboard that can adapt into 67 different languages. So if you are looking to type in a different language this is the best solution for you. It also lets you directly use famous search engines and websites to put your text in. You can also save your file in a word document.
Read More : 10 Newly Discovered Websites You Should Try Out
tempalias helps you out by providing temporary, anonymous email addresses, also called "aliases". Any message sent to the tempalias address will be forwarded anonymously to your real email address. You can set a maximum number of days or messages for which the tempalias will be valid. When either limit has been reached, your temporary address will automatically be deleted.
Read More : Ten Great Tools To Help You Secure From Spam Emails
This new experimental tool from Google Labs examines your website or personal blog and then gives you a deep insight into what can be done to improve the loading performance of your page. It is a very useful tool for all web masters as it gives users actions to perform based on a priority list. A must try free tool for use for all who want to improve their website performance.
Read More : 10 Free Web Services You Should Definitely Be Checking Out Right Now
Another robust example of html5 based application where you can paint any color in any shade or opacity. You can even play with patterns and "Spirographs,".
Read More : Eight Absolutely Interesting HTML5-based Apps
Desktop Apps
Instant WordPress is a complete standalone, portable WordPress development environment. It turns any Windows machine into a WordPress development server. It will even run from a USB key.
Read More : 3 Free To Use Great Tools For Web Designers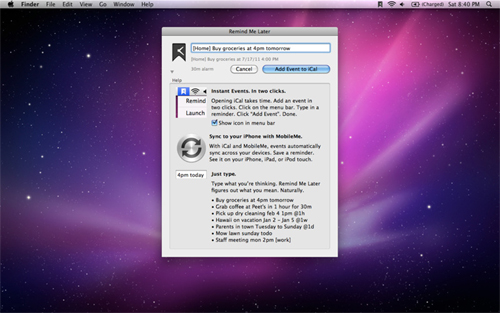 Remind Me Later adds events to iCal in two clicks. Type "Buy groceries at 4pm tomorrow", and it will add "Buy groceries" to iCal at 4pm tomorrow.
Read More : Nine Excellent Yet Free To Use Apps For Mac OSX
Recovery Toolbox File Undelete Free is an efficient recovery tool for the NTFS file system. The program can be used free of charge, but it's not limited in any way – it provides all the recovery features usually found in popular commercial products. The software has a very clear, straightforward and easy to use wizard-based interface that turns the entire recovery process into a chain of interconnected steps. In fact, the program is so easy to understand that anyone can use it, even if they have no recovery experience and possess a bare minimum of computer skills. All you need to do to get from point A to point B is to follow on-screen instructions and make your choices.
Read More : Five Simple Yet Useful Windows Tools Worth Checking Out
Advanced SystemCare Free (formerly Advanced WindowsCare Personal) has a one-click approach to help protect, repair, clean, and optimize your PC. This free PC repair software is a "must-have" tool for your computer.
Read More : 5 Free Internet Security Tools That Are Absolutely Useful
SiteSucker is an Macintosh application that automatically downloads Web sites from the Internet. It does this by copying the site's Web pages, images, backgrounds, movies, and other files to your local hard drive. SiteSucker can be used to make local copies of Web sites. It can download files unmodified or "localize" the files it downloads, allowing you to browse a site offline.
Read More : 7 Absolutely Helpful Tools For Your Macintosh
ScreenSh00ter creates a screenshot of what is visible on the entire screen, inside ScreenSh00ters frame or a rectangular area you draw on your screen by clicking and dragging your mouse.
Read More : 21 Excellent Google Chrome Applications Worth Checking Out
VirtuaWin is a virtual desktop manager for the Windows operating system (Win9x/ME/NT/Win2K/XP/Win2003/Vista/Win7). A virtual desktop manager lets you organize applications over several virtual desktops (also called 'workspaces'). Virtual desktops are very common in Unix/Linux, and once you get accustomed to using them, they become an essential part of a productive workflow.
Read More : 7 Excellent Windows-Based Tools To Help You Manage Your Routine Activities
Are tired of exporting different sizes for different iOS devices? Fear not, iConify is a quick and easy app to generate assets for your iOS app. With iConify, you can generate all these images straight from your PSD files.
Read More : 10 Lesser-Known But Absolutely Useful Mac OS X Apps
Disk Defrag will speed up your computer by optimizing file system. It can defragment files, consolidate free space and move system files to the faster part of the disk. With AML Free Disk Defrag you'll get the maximum out of your hard drive performance. It is supplied with a powerful engine and smart algorithms which allow Disk Defrag to run much faster than similar tools.
Read More : Eight Great Tools Windows Users Would Never Want To Miss
Safecopy is another file recovery tool that is best suited to extracting data from external sources such as floppies, CDs, etc. The app "includes a low level IO layer to read CDROM disks in raw mode."
Read More : 5 Must Have File Recovery Tools For Linux Users
Zip2Fix is a free portable tool to extract undamaged data from damaged Zip archive. The undamaged files are extracted into a new zip file.
Read More : 10 Excellent Tools Many Users Don't Know About
File Repair software is a powerful tool to repair your corrupted files. It scans the damaged file and extracts maximum data from it to a new usable file. You can repair word documents, excel spreadsheets, zip, rar, selected video formats, pdf, etc.
Read More : Five Desktop Tools To Create Excellent Windows Environment
FocusWriter is a desktop application that comes in different versions for Windows, Mac, and Linux. This desktop app lets you setup a black background and green text combination much like Darkcopy. Additionally it can set a transparent writing screen with a custom background. You can start using whichever writing canvas you prefer.
Read More : Six Useful Tools To Create Distraction Free Writing Environment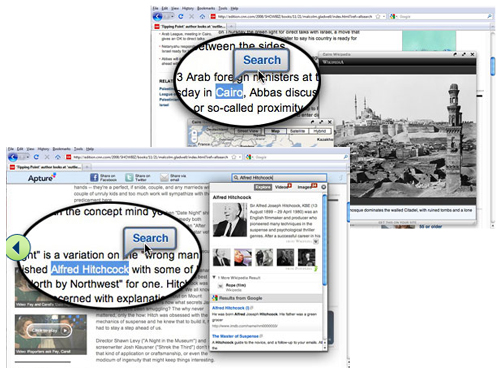 Apture Highlights is a free tool, built from the ground up to let you take the power of Google search, and the richness YouTube, Flickr, Twitter, and Wikipedia with you to any site. Just highlight a phrase on any site to reveal the web's best content without ever leaving the page. It's fast, powerful, and fun to use.
Read More : Top Ten Of The Best Add-ons That Can (REALLY) Rock Your Firefox
ZenKEY allows you to control all aspects of your computer via keystrokes. Using the configuration utility of the ZenKEY Wizard, you can create menus, each containing items which perform "actions".
Read More : The 8 Free To Use Windows Tools Worth Checking Out
Synalyze It! is a free and simple to use Mac OS X app which lets you easily edit and analyze binary files of any size. Synalyze It! features enhanced support for many character encodings and it will allow you to interactively define grammars for various file formats.
Read More : 6 Simple But Really Useful Mac OSX Apps
It will help you automatically previews pdfs, powerpoint presentations, and other documents in Google Docs Viewer.
Read More : 14 Great Extensions Provided By Google To Supercharge Your Chrome Browser
Image Tricks Lite is a freeware photo editing application that utilizes Mac OS X Core Image filters and Quartz Compositions to transform your favorite photos. Image Tricks Lite also contains a powerful image generator for creating unique images at random.
Read More : 5 Totally Awesome (Yet Free) Photography Apps For Your Mac

Smartphone And Tablet PC Apps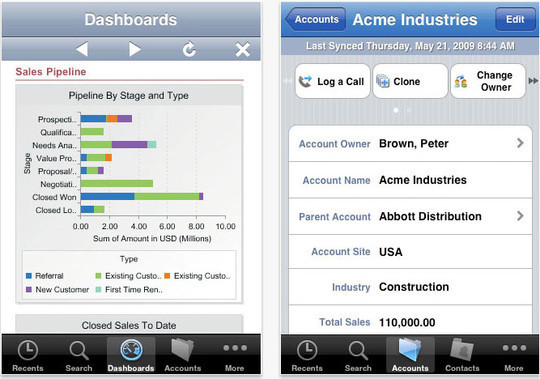 Salesforce Mobile gives you instant access to your Salesforce information on your iPhone.
Read More : 28 Excellent iPhone Apps To Make Your Life Easier
A simple HTML,ASP,JS and CSS editor for your coding on the road, use menu to >"save and view file" to preview.
Read More : 10 Free Android Apps To Boost Your Productivity With
Ice cream Maker is here! where you can whip up any kind of Ice Cream for any occasion.
Read More : 8 (More) Free iPhone Games To Kill Your Boredom
Maverick is an off road GPS navigation application with offline maps support, compass and track recording. With Maverick app, users can automatically use Bing, Google and many other Maps, and they are cached so that they can be used offline, share your current position, navigate to different places easily and much more.
Read More : 10 Android Apps Every Traveler Should Use
DocScan lets you instantly scan multi-pages document and send out when there is no scanner nearby. By having it, you can scan not only documents in sight, but also whiteboards, receipts, business cards, posters, coupons, books …etc.
Read More : Top 10 Evergreen (Yet Free) iPhone Apps To Make Your Life Easier
Free Data Vault is an excellent free android app which can help users hide any data type including photos and other media files. This application is different from other applications which allow users to set a password on different folders as it allow users to hide one photo in another and store the fake image on the sd card.
Read More : 7 Applications To Help You Hide Images And Videos On Android Phones
USB Disk lets you store and view documents on your iPhone and iPod. It has an amazing built in document viewer and is very easy to use, with a simple and intuitive interface, yet it contains many powerful features. Drag and drop files in iTunes to transfer them to your iPhone / iPod, then view them anywhere.
Read More : 11 Totally Awesome Time-Saving Apps For Your iPhone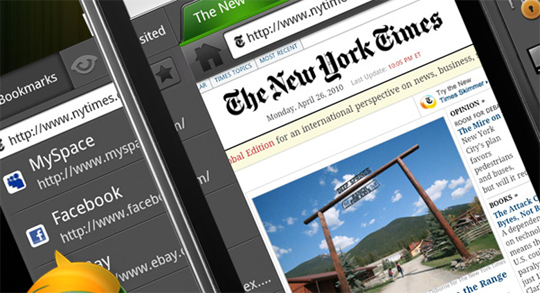 Dolphin Browser HD, most popular and powerful browser on Android Market, is built on Android 2.0+ platform. Beside some basic features, like gesture commands, multi-touch zooming, bookmarking (that syncs to Google bookmarks), Dolphin HD supports more powerful features such as versatile add-ons, better HTML5 support, customizable bookmarks sorting, innovative UI, Download Directory changing, and etc.
Read More : Six Browsers For Most Intuitive Web Surfing Experience On Your Android Phone
Fuze Messengers supports messaging across various networks with added feature of SSL encryption to secure your conversations.
Read More : Five Free iPhone Apps For Instant And Text Messaging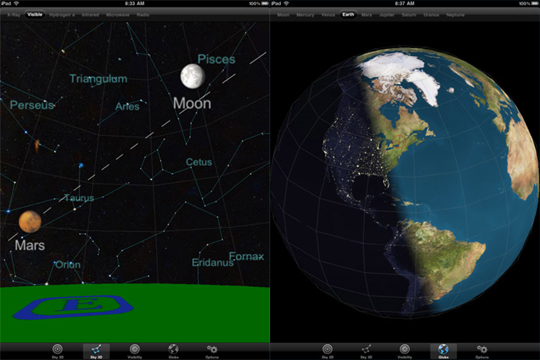 A 3D guide to the solar system for aspiring astronomers. You can discover when you can see your favorite planet, and where to look in the sky in relation to the stars and so much more.
Read More : 10 Evergreen (Yet Free) iPad Apps To Kill Your Boredom
The free Dictionary.com app delivers trusted reference content from Dictionary.com and Thesaurus.com. No internet internet connection is needed to search words. The app includes nearly 2,000,000 words, definitions, synonyms and antonyms. It also features audio pronunciation, voice-to-text search and Dictionary.com's popular Word of the Day and Hot Word blog.
Read More : Nine Powerful Apps That Convert Your iPhone Into A Knowledge Hub
Memory is the treasury and guardian of all things. No matter how many books you study, if you don't have a sharp memory its as good as its in drain. Memory Trainer is an app to exercise your nerve muscles and train them to remember intense amount of data. It works out your spatial and working memory, focus, chunking and concentration skills.
Read More : 7 Best Android Apps Students Can Really Make Use Of
Now you can play Tic Tac Toe on your iPhone or iPod Touch for free. Tic Tac Toe Free is the first full-featured, free Tic-Tac-Toe game for the iPhone and iPod Touch.
Read More : Top 10 Evergreen (Yet Free) iPhone Apps To Kill Your Boredom
Traditionally plugins are an amateurish photographer's best friend who used to take photographs, fired up Photoshop, and applied some preset filters in order to have a realistically professional image. Skilled photographers have been acknowledged to bring plugins into play as a base and after that tweak and include effects to accomplish there own special proficient touch.
Plugins are essentially an essential tool that does not get the attention they are worthy of. The Photoshop community is chock-full of several free resources, tutorials, instructions and techniques, .psd files and even Actions.
In this post of some free Photoshop plugins and filters, you will discover a handful plugins that are (more or less) as old as time itself but they will work flawlessly on all versions of Photoshop and the effect they create are just as valuable now as they were then.
virtualPhotographer lets you instantly apply high quality, professional photographic styles to your digital images with just one click. Adjust film grain, color, B/W, soft focus, high contrast and many other effects to achieve the same professional-looking images that used to take hours of photo editing. Get great results in seconds.
BleachBypass Professional is an advanced Photoshop-compatible plug-in designed to digitally simulate the traditional film "bleach bypass" technique.
Filter Forge Freepack 2 – Photo Effects
Freepacks are free Photoshop plugins based on the Filter Forge technology. Each freepack is centered around a different theme. Freepacks are distributed free of charge and don't have any time limitations. All filters included in the freepacks are also available from the Filter Library, so users of commercial Filter Forge can benefit from them as well.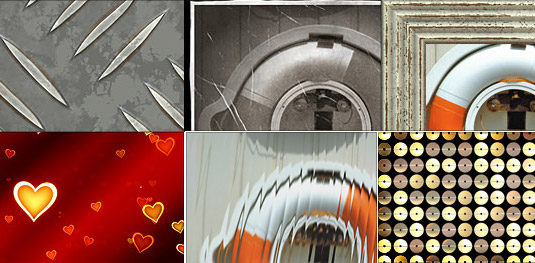 This little plugin will help you remove wires and other unwanted objects from your images. There are, of course, other tools to achieve this goal, e.g. the good old clone stamp or the healing brush, besides a number of dedicated plugins and applications.
This filter creates a wide range of well known craquelure (krakloor) effects. The filter is useful in designing various abstract patterns, decorative surfaces and construction materials. Two independent craquelure layers can be controlled to achieve an amazing variety of texture effects, from etched metal and silk plaster to melted glass and water ripples.
SuperPNG is a free Adobe Photoshop plug-in for using PNG ("ping") files. It has more comprehensive support for the format than Photoshop's included plug-in and provides control over alpha channel handling.
j2k is a free Photoshop and After Effects plug-in set for reading and writing the JPEG 2000 file format, the successor to JPEG. Also known as JP2, JPEG 2000 uses wavelet compression as opposed to the DCT compression used in standard JPEG. The end result is better image quality in a smaller file. JP2 also includes mandatory metadata such as information about an image's color space.
The plugin Curves proposes eight predetermined, interesting curves. Interface shows several miniatures of curves; select one and observe impact on the image.
Absolute Color is based on a hue wheel subdivised into 6 sectors of 60 degrees. Choose a sector to restrict the tints of the image to this one.
Color MegaMix modifies the colors of any image. It is based on two rows of colors: 8 source colors and 8 target colors. According to these data, the plugin reconstructs completely the color space.
This plugin's main purpose is to bring out detail. This is accomplished by increasing the contrast between a pixel's value and the mean value of the adjacent pixels in a local area of the photo. You can control the amount of the increase of contrast, the size of the local area and the amount of blending with the original photo.
Fotomatic 1.4 : A collection of 8 plug-in filters for use with Adobe Photoshop or compatible host applications. They offer a series of effects based on traditional photography equipment and techniques. They are not meant to be complex or exact matches, merely a quick and easy method to achieve results that are similar to what can be produced via conventional non-digital formats.
HotPixel is an Adobe Photoshop© compatible filter/plugin designed to remove "hot pixel" noise from digital images.
Digitally simulate traditional film cross-processing techniques, creating skewed color effects that range from the subtle to the extreme.
RPM Fog is a plugin for Photoshop (and compatible hosts such as Paint Shop Pro) that digitally adds blended graduated fog filter effects to your photographs.
Quickly and easily simulate the old 2-color Technicolor process in Photoshop to produce an old-style film image.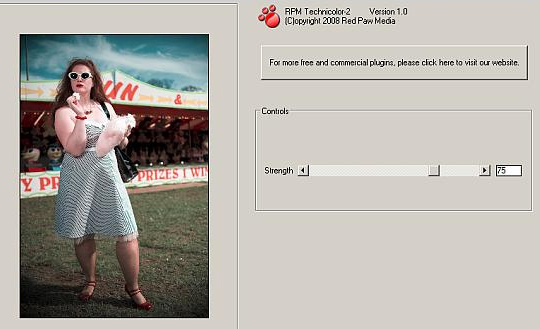 Produce outstanding images that really pop. Create flattering soft-focus, high-key and infra-red simulation effects… and do it all for FREE! This plug-in softens and enriches photographs in a way that brings them to life.
Ready-made library of 21 pattern templates and 61 color palettes for any 32-bit Photoshop compatible program. Ulead ArtTexture.Plugin is ideal for use with PhotoImpact!
Mosaic makes your photos look as if they were created out of a mosaic tile. Photo-realistic depth and variable tile size and color options give this effect an infinite number of looks.
Dreamy Photo gives images a soft romantic feel. This is a superb effect for enhancing stock photography, digital camera photos and any image you want to add a warm feel to.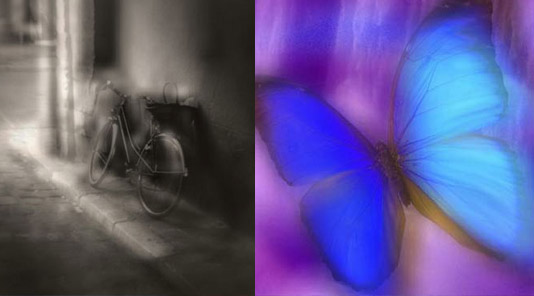 Water Ripples is a freeware Adobe Photoshop compatible plug-in filter. The highly realistic water ripples effect designer has numerous options as well as an impressive 3D quality. The random settings generator produces unlimited variations of rippled surfaces.
Lattice Composer is a freeware Adobe Photoshop compatible plug-in filter. It effectively designs grids and nettings. It produces a variety of weave patterns, fabric textures, body art tattoos and skeleton simulations. The 3D text effects are extraordinary.
Jama 3D is a freeware Adobe Photoshop compatible plug-in filter. It's the simplest way to create corrugated and cellular like patterns from 2D images. You can easily make various bricks and herring bone textures. Sequenced filtering produces bizarre unreal deformations of the original picture, crumpled paper effect, etc.
Plug-In Switch 1.3 : With hundreds of plug-in filters now available for expanding your host applications, it becomes essential to have an easy way of organising all the installed files.
AlphaWorks – Transparency Effects
AlphaWorks quickly removes black or white values and making the region transparent. There are 6 different options, depending on the type of image you are working on (colour photo, mono photo, lineart).
Quite often some parts of a photo require a saturation adjustment while others do not. If we increase the saturation globally, the most saturated parts get oversaturated and if we decrease it, the less saturated parts get undersaturated. We need a Saturation Mask based on the individual pixel saturation in order to adjust it just where it is needed. So this plugn, Selective Saturation, lets the user define a Saturation Zone by setting it's center and range with two sliders
Color MegaMix modifies the colors of any image. It is based on two rows of colors: 8 source colors and 8 target colors. According to these data, the plugin reconstructs completely the color space.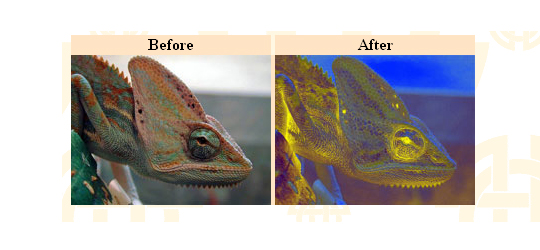 Icon Plugin for Photoshop enhances Adobe Photoshop with an ability to export and import Windows icons (.ico).
Face Control plug-in allows you to change facial expressions of people in the digital photos. It is very easy-to-use freeware program. Human, animal, alien, or any other faces are welcomed.
This filter allows you to open a mask, texture, grunge, or paint layer and blend it with your image in any of 30 blend modes. You can even use it to simulate layers by blending it with the original or a modified version of the image you are editing.
Now you can, with the Camouflage™ plug-in! Use the Camouflage plug-in to make army, fashion and animal camo. You can even make patterns not found anywhere else.
Stereogram Lab Filter is a stereogram maker plug-in, which allows to generate Hidden Image Stereograms right in your Photoshop, which is quite convenient. This filter is free and you can use it both for commercial and non-commercial purposes, however, distributing the filter itself is not allowed.
Smart Refinement Filter is an Adobe Photoshop® plug-in for photographic images enhancement. This plug-in allows: sharpness and depth-of-field (DOF) enhancement, and noise (dust) reduction.
The plugin Fur 2, disperse a simple figure (line or circle, configurable dimensions/thickness) over the whole image.
Kaleidoscope 2.1 is a plugin which proceeds to multiple symmetries to obtain beautiful patterns.
This plug-in helps creating amazing wavy effects. And you will be surprised with the random results what you get.
The NightVision plug-in can make any image like the ones from night vision goggles. By using the effects in this plug-in, you can make images look like they are from a black & white security camera or CCTV system. It's also possible to make them look like infra-red photos. Or you can just use the interlace to make an image look like a TV picture. You can even use it to enhance real night images!
This photoshop plugin changes circle shapes into squares.
Noise Shampoo is an edge-preserving smoothing filter. It can help to reduce noise on some pictures.
Unlike the traditional threshold command of Photoshop, the plugin Fine Threshold allows to get quickly, anti-aliased and sharp shapes.
There are many online tools out there, but getting by free and good ones is not that easy. Today, we are sharing 5 Online Tools That Are Worth Checking Out. Read each entry in the list and see which one suits your needs best.
You are welcome if you want to share more online tools that our readers/viewers may like. Do you want to be the first one to know the latest happenings at  SmashingApps.com, just subscribe to our rss feed and you can follow us on twitter and follow us on Digg as well to get updated.
LiveGO is an all-in-one solution enabling Internet users to stay connected to their social networks as Facebook and Twitter accounts, InstantMessengers as MSN Messenger, Yahoo and Gtalk, and email accounts as Hotmail, Gmail and Yahoo!.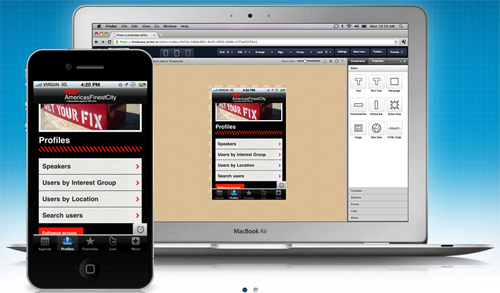 With Proto.io, you can build high-fidelity fully interactive mobile app prototypes in minutes. These prototypes can be viewed on browser or device giving a real experience to the user how the app will look like and behave. There are multiple devices like smart phones and tablets/pads are supported including iPhone, iPad, Android, Blackberry, Windows mobile, and more…
Kickofflabs helps businesses get customers with viral landing pages, newsletters, and useful customer insights you can build yourself.
Trello is a collaboration tool that organizes your projects into boards. In one glance, Trello tells you what's being worked on, who's working on what, and where something is in a process.
With PhotoPeach you can create a rich slideshow in seconds to engage your friends or family. This way you can easily share your slideshows via email, IM, Facebook.
There are many websites and web applications out there, but getting by free and good ones is not that easy. Today, we are sharing 7 Cool Web Apps You Might Not Know About (But Should). Read each entry in the list and see which web application suits your needs best.
You are welcome if you want to share more unique search engine that our readers/viewers may like. Do you want to be the first one to know the latest happenings at  SmashingApps.com, just subscribe to our rss feed and you can follow us on twitter and follow us on Digg as well to get updated.
FlowTorch is a free to use, simple and powerful financial management tool for personal, freelance and small business use.
You can create your free mobile website in minutes with Moably. It works seamlessly on the iPhone, Android, BalckBerry, and the majority of other major mobile operating systems.
MiMedia will back up and protect your files in a secure online storage account. Beyond online backup, MiMedia also provides instant on demand access to your files from anywhere. With MiMedia, you can view any of your photo galleries, access your other files all in one user friendly location etc.
This online countdown timer is meant to be as easy to use as a regular kitchen timer. It is equally simple: all that you have to do to set it is to rotate the dial and point the red arrow at the desired number.
This is a very basic free one click photo editing online application. This is really good for those who want little effects to implement on their photos.
LiveMinutes allows you to do free web conferencing to share and work on the document at the same time with your colleagues, friends etc
JobSpice is a resume builder that can help you quickly design and share a professional resume.