In this collection, we have a list of more than 15 free and amazing Photoshop plugins for you that you can download for free. Photoshop is a great tool for web designers. Its powerful and incredible features are what that makes it most preferred choice of web designers all over the world. Furthermore, the availability of several plugins that helps in extension of its already excellent capabilities and let you explore the full potential of the software.
Below, you can find some amazing plugins that can enhance your performance, and perform difficult and tedious tasks in an efficient and effective manner. Thus, saving you plenty of time. We hope that you will like this collection. Enjoy!
A FREE Photoshop plugin, use Cut and Slice me to export your assets to different devices in seconds. Improve your workflow by just naming your layers.
The ultimate diptych, tripych and ntych automation tool for Photoshop.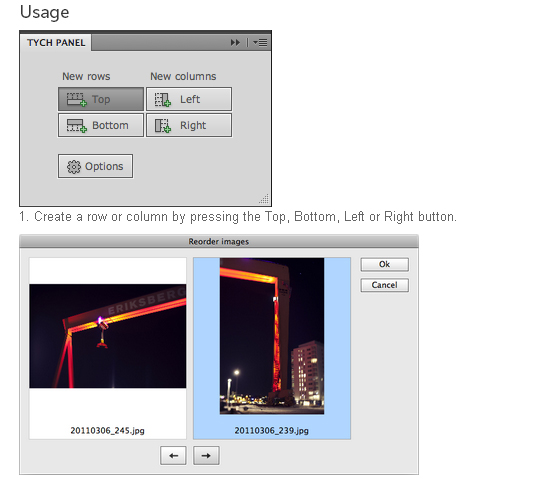 SuperPNG is a free Adobe Photoshop plug-in for using PNG ("ping") files. It has more comprehensive support for the format than Photoshop's included plug-in and provides control over alpha channel handling.
Cover images, profile pictures and ad banners in a free up-to-date Photoshop plugin.
Layrs – a collection of scripts, combined in ps extension, to make work with photoshop layers easier.
CSS3Ps is a free, cloud based, photoshop plugin for converting layers to CSS3 styles.
Search thousands of assets, including popular icon packs, without leaving Photoshop or Illustrator.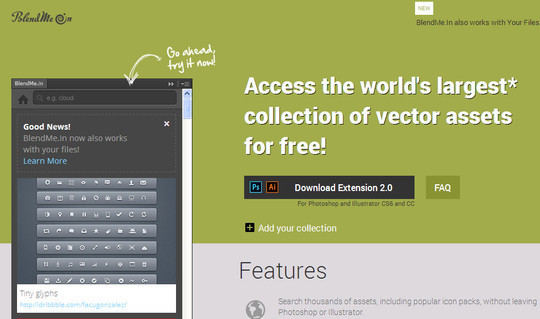 A columns, rows, and midpoints panel for Photoshop.
The Photoshop® Web Font Plug-in lets you design with the same web fonts you will use to "go live.
Use the FlatIcon plugin to quickly find the icons you need for your design, without leaving your working enviroment.
Halftone Creator Photoshop Plugin
This plug-in is only compatible with Adobe Photoshop CS5, CS6 and CC.
Breeezy is a Free Photoshop extension that adds multilayer export functionality to Photoshop, giving you the ability to export multiple graphic elements from your PSD in one click.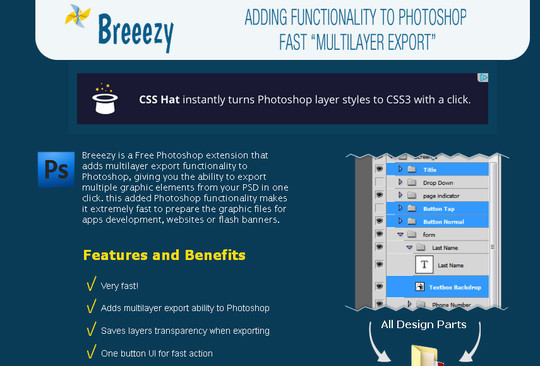 Make it Flat! Become a flat design pro in seconds with this simple photoshop plugin.
A plugin that integrates Dribbble into your favourute Adobe design apps.
NKS5 Natural Media Toolkit for Photoshop CS5 – CS6.
SmashingApps.com participates in various affiliate marketing programs and especially Amazon Services LLC Associates Program, which means we may get paid commissions on editorially chosen products purchased through our links to any of the linked sites from us.