If you are looking for some excellent image effects creating plugins for your WordPress blog or website, then you have come to the right place. Here, we are showcasing 12 WordPress plugins to create stunning image effects that can take your artwork to a whole new level. Images in any web design play very vital role in creating visually appealing appearance.
We hope that this list proves to be the best for you. Feel free to share this list with your friends as well and also let us know what you think about this compilation. Your comments are always more than welcome. Here is the full list. Enjoy!
—————————–Recommendations; Please continue reading below——————————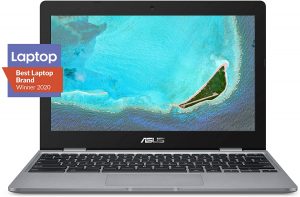 ASUS Chromebook C223 11.6″ HD Laptop Shop Now
This Asus HD Laptop is an amazon's choice for 'chrome computer laptop' is reviewed by 980+ reviewers that is available at only $249.99. It is ready for productivity and performance while being on the go or travelling, with speedy performance, robust security, and convenience for the user. This laptop has Lightweight 2.2 pound body and with thin and premium metallic finish for a sleek appearance having 11.6 inch HD 1366×768 Anti-Glare Display. The machine is powered by the Intel Celeron N3350 Processor (2M Cache, up to 2.4GHz) for fast and snappy performance including 4 GB DDR3 RAM; 32GB eMMC hard drive; No CD or DVD drive with it. Learn more about this product >>>
Generate image effects on upload.
InstaFX by ColorLabs & Company
Power up your WordPress site with InstaFX, Add filtering to your WordPress images. Majesty, Sunrise, Cross, Peel, Love, Pinhole, and more.
This is a simple image rotation plugin. The image rotation happens with five different fancy effects, so it is named fancy image show.
Simple plugin for creating sliding door CSS sprites out of uploaded images with a range of image effects.
A simple WordPress plug-in with one dramatic effect: ImageLens Magnify!
The Flickr WordPress Plugin allows you to add flickr images to your wordpress posts incl. a simple crop function.
WordPress Plugin Random Post Slider
This plugin create a post slider on the wordpress website. We have option to customize the slider direction.
Random background image every visitor session, page refresh, or timed slideshow interval. Choose between fixed full screen or scrolling background.
This plugin dynamically shows preview screenshots of hyperlinks as tooltips on your WordPress site.
Easily add a clean jQuery-powered slideshow to your site. Integrates well into any theme, easy to configure.
----------------------Recommendations; Please continue reading below----------------------
This is a highly customizable jQuery Slider plugin. You can set its width, height, pagination and other parameters.