CSS/Style Sheets
Few years back, it was totally impossible to create logos or create characters only with the use of CSS, but now, thanks to the development in IT sector, it is possible. Today, designers can create logo only by using their coding skills. This sounds quite interesting and so the logo created with CSS only.
This collection is dedicated to those logo designs and characters that have been developed by using CSS only. If you are interested and want to get inspired then have a look at this collection and be inspired to create your own CSS based logos or characters. Do not forget to share your opinions with us via comment section below.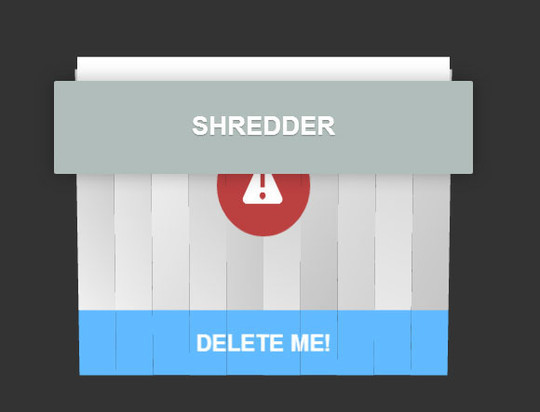 CSS3 Gradients: No Image Aqua Button
Internet Explorer Pure CSS Icon
Are you a web developer? Need some top quality CSS framework? If your answer is yes, then look no further. You have come to the right place. In this compilation, we are sharing 10 top quality CSS frameworks for web developers so that you do not have to create everything from the scratch rather get a prearranged set of files and folders of a standard code that they can use for the development of a website. For this reason, many web developers constantly look for high quality frameworks.
In this collection also, we are presenting some fine quality and free to use CSS frameworks for web developers. Here is the full collection after the jump. We hope that you will like this collection. Please feel free to share your opinion with us via comment section below. Your comments are always more than welcome. Enjoy!
A modular CSS framework for truly flexible, accessible and responsive websites.
Create rapid and logical page layout and app prototypes with Gumby Framework, a flexible, responsive CSS framework, powered by Sass.
The most advanced responsive front-end framework in the world.
The most popular front-end framework for developing responsive, mobile first projects on the web.
Skeleton is a small collection of CSS files that can help you rapidly develop sites that look beautiful at any size, be it a 17″ laptop screen or an iPhone.
Less Framework is a CSS grid system for designing adaptive web­sites. It contains 4 layouts and 3 sets of typography presets, all based on a single grid.
The Columnal CSS grid system is a "remix" of a couple others with some custom code thrown in.
Kube is one of the world's most advanced and flexible CSS-frameworks. It gives you full power of choice, creativity and beauty, while handling all of the technology behind it.
Toast is a CSS framework made as simple as it can be, but no simpler. A plain-English responsive grid makes simple layouts a breeze, and with box-sizing you can add padding and borders to the grid, without breaking a single thing.
KNACSS is a minimalist, responsive and extensible CSS framework to start integrating HTML / CSS, designed by the webagency Alsacreations.fr and used daily in our productions.
With this collection, we are sharing with you more than 35 useful and fresh tutorials about CSS3 and HTML5. Both of these technologies have been widely used these days in web development. The adaptation to these technologies by the designers and developers is so much increased that you can hardly find a modern website that was made without them. With HTML5 and CSS3 now designers and developers can achieve incredible results and create better online experience.
Here is the list of more than 35 fresh and useful tutorials on CSS3 and HTML5. We hope that you will like this collection and find these resources useful as well. Do share your opinions with us.
Building a Circular Navigation with CSS Transform
In this tutorial we are going to show you how to create circular navigations using CSS transforms.We are going to take you through the steps for creating these styles one by one, and explain the math (yikes!) and simple logic behind them so you get a clear understanding of the technique.
A tutorial on how to create a off-canvas icon navigation with an animated border effect. The menu effect is inspired by CreativeDash's bounce menu for mobile apps.
Button Switches with Checkboxes and CSS3 Fanciness
In this tutorial we will create some realistic-looking switch buttons using pseudo-elements and checkboxes.
Transitions for Off-canvas Navigation
Today we'd like to share another set of transition effects with you. This time we'll explore transitions for sidebars or off-canvas content like the one we've used in the Multi-Level Push Menu.
Unit takes an important role for measuring and building things like a house, a bridge or a tower, and building a website is not an exception. There are a number of methods of measurements used on the Web, specifically in CSS, namely Pixel, EM and Percentage.
CSS3 can be used to draw simple design elements like square, circles etc. Previously web designer use Photoshop images and JavaScript to do this work but CSS3 properties has made it easy to create circles. Circles created using CSS are extremely fast loading than images.
So I am starting this short tutorials which will tell you how to use border-radius property and draw a circle in no time.
Today we'd like to show you some ideas for creative loading effects. Nowadays, many different page loading animations are used in websites; just think of the subtle red loading bar seen on YouTube.
Build a custom HTML5 video player
Media players that are built in to browsers vary in design. Ian Devlin explains how to use HTML5′s media API to build a custom player with a UI that stays consistent no matter what browser you use.
Using CSS3 Page Break To Organise Print Pages
Although we are currently leaving in a digital era where everything can be accessed easily, there are many people who still prefer reading long text on paper. There is a chance that a number of your users will print out your content to read offline.
CSS Clipping and Masking — Show and Hide Parts of Images and Elements with Code.
CSS3 3D Transformation Functions
( Demo )
In this tutorial we look at the basic 3D functions you can apply to elements.
A Look Into: Using CSS Variables
In this code example, we created a CSS variable named primary-color. However, unlike in CSS Pre-processor, where we can declare variables independently, the variable in CSS should be nested under a CSS selector.
Pure CSS Slide Up and Slide Down
( Demo )
If I can avoid using JavaScript for element animations, I'm incredibly happy and driven to do so. They're more efficient, don't require a JavaScript framework to manage steps, and they're more elegant. One effect that is difficult to nail down with pure CSS is sliding up and down, where the content is hidden when "up" and slides in when "down". The reason it's difficult is because you may not know the content height. After playing around with different CSS properties, I've found a way to make a pure CSS sliding effect.
Animated falling lamp from the ceiling
( Demo )
Looking around for ideas on my site edoardoo.com (which is now restyled, have a look! ), I've decided to implement something that was pretty easy in my mind, just an animated falling lamp from the ceiling of the browser.
Exploding Blocks with CSS and Javascript
In this tutorial you will find a lot of useful materials for both beginners and advanced web developers.
CSS3 Navigation Menu Tutorial with Notification Badges
In this tutorial We will be showing how to make minimal CSS3 navigation menu that can be customized to fit your projects requirements and looks.
Reshaping the web with CSS shapes & exclusions
( Demo )
Today's web is built of rectangles, we can try and cheat it by creating other shapes in the browser, but the basic foundation is rectangles.
In this CSS3 tutorial We will show you how to create a glowing text effects using CSS3. In this CSS3 Tutorial we are going to use BPdots font for dotted text effects and carbon texture (included in download file) for background.
Create a minimalistic black and white navigation with HTML and CSS
In this tutorial We will show you how to create a minimalistic black and white navigation using HTML and CSS.
Create a flat, four part square menu with HTML & CSS3
In this tutorial We will show you how to create a flat four part square menu with CSS3 and HTML. Have fun!
Create a Hidden Sliding Navigation Bar Using CSS3 Transitions
In this tutorial I want to demonstrate how to build an inner hidden content bar which slides down when hovering. You can place this into your header, footer, or even somewhere inside the page content.
Using HTML5 Drag And Drop To Create A Shopping Cart
Here we'll be taking advantage of the drag and drop functionality to create a basic shopping cart. The basic functionality we'll cover, will be adding an item to the cart and if it already exists updating the quantity and totals.
Adding Alarms to the Digital Clock
How to Create a Simple Drag and Drop Component Using HTML5
( Demo )
The drag and drop feature from the HTML 5 can optimize your website with a more dynamically interactive elements that your website users will find more engaging. HTML 5 has become an important aspect in web designing especially in creating highly creative and interactive components that will make your website more functionally usable for your visitors.
Create a slide-out footer with this neat z-index trick
In this short tutorial, we are going to create an interesting slide-out footer with a bit of CSS. Grab the zip from the download button above, open it in your favorite code editor and read on!
Automatic Figure Numbering With Css Countrs
Learn about CSS counters, the figure element and how to combine both for automatically numbering figures in a web page.
Making a Beautiful HTML5 Portfolio
In today's tutorial we will be making a beautiful HTML5 portfolio powered by jQuery and the Quicksand plugin. You can use it to showcase your latest work and it is fully customizable, so potentially you could expand it to do much more.
Smooth Diagonal Fade Gallery with CSS3 Transitions
In this tutorial we are going to create a gallery with a smooth diagonal fade effect, powered by css3 transitions. It will scan a folder with photos on the server and display them in a grid that spans the entire browser window. Adding new photos is as easy as copying two files (a regular image and a thumbnail, preferably 150×150 px) to the gallery folder.
How to Build Cross-Browser HTML5 Forms
In this tutorial, we're going to take a look at how to serve HTML5 forms to modern browsers, while compensating for older browsers by using a mix of Webforms2, Modernizr, jQuery UI and assorted jQuery Plugins.
Simple Website Layout Tutorial
Simple Website Layout Tutorial Using HTML 5 and CSS 3.
How to Detect Geolocation On Web Browser Using HTML5
HTML5 is been a part of many of my projects and once again I want to share a pretty interesting usage of HTML5 to detect geolocation of the user from the web browser. Currently most of the web browser support HTML5 except the lame Internet Explorer and this geolocation detection works fine with Firefox, Opera, Chrome and Safari.
A tutorial on how to create some subtle and modern caption hover effects.
Expanding Search Bar Deconstructed
A tutorial on how to create a mobile-friendly and responsive expanding search bar.
Build animated feature sections with CSS3
Josh Netherton guides you through creating an animated features block, from sketching storyboards to coding out the CSS3 animations – learning the syntax on the way.
A slider-like layout where the neighboring sections are positioned horizontally next to each other.
An Introduction to CSS Custom Filters
How to Create a Custom, Crisp Icon Font with IcoMoon App
In this tutorial you will learn how to create a custom, crisp icon font with iconmoon app.
Having a tough time in learning CSS? Well, not to worry as here we are presenting 40 excellent and extremely useful tutorials, tricks as well as some tools to make you a CSS3 master. With these resources, you can develop your CSS3 skills and can bring them into your work.
Without any further ado, here we are presenting a list of 40 awesome tutorials and tricks to help you become a CSS master and along with them you will also find some tools to help you with CSS. Here is the full collection after the jump. We hope that you will enjoy this collection. Feel free to share your opinions with us via comment section below. Enjoy!
Tutorials
This tutorial focuses on step based CSS3 keyframe animation, along with the usage of the animation-play-state property to start/stop/reset the stopwatch.
Create a flat bubble navigation
In this tutorial I'm going to show you how to create a flat bubble navigation with HTML and CSS3.
Here you'll find a range off shapes all coded with just pure CSS3 code. Unfortunately not all shapes will render correctly in all browsers, currently only web browsers that support CSS3 will produce the correct geometric shapes.
Expanding Search Bar Deconstructed
A tutorial on how to create a mobile-friendly and responsive expanding search bar.
A tutorial on how to create some subtle and modern caption hover effects.
Using CSS3 Pseudo-Classes And Transitions
Hyperlinks and buttons are a functional yet in general boring aspect of a website or web application. They tend to provide very little feedback when you interact with them. This doesn't have to be the case, it's very easy to add some simple styling to let the user know that they have either interacted with or can interact with an element.
Using CSS3 To Provide Smooth Resize Effects
Ever noticed if you resize your browser window with Gmail open (or Asana or a host of other sites) the various elements on screen resize automatically in a smooth animation? This can be done using JavaScript or jQuery, but can also be achieved using CSS3 transitions and @media selectors.
In this tutorial we will learn about animating CSS3 Gradients.
Gradients are much-used on web sites: if you want to liven up pretty much any UI feature (buttons, panels, headers, etc.) you can use a gradient, although you should use them sparingly to avoid the "web site christmas tree effect"™. Traditionally we used CSS background images to add gradients to our UIs, and they worked ok, but they were rather inflexible. You'd have to go to your image editor and make changes to the image file every time you wanted to change the colours, size or direction of the gradient.
How To Create Gmail Logo With CSS3
In this post, I'm going to show you how to create not one, but two variations of Gmail logo using just CSS3.
Code an Awesome Animated Download Button
Follow along as we create a simple and fun download button using some fancy CSS3.
Mastering CSS Gradients in Under an Hour
If you're just curious about how to use CSS Gradients, this is the place for you. We'll start with the basics of syntax to very advanced effects with lots of tips and examples.
Semantic CSS With Intelligent Selectors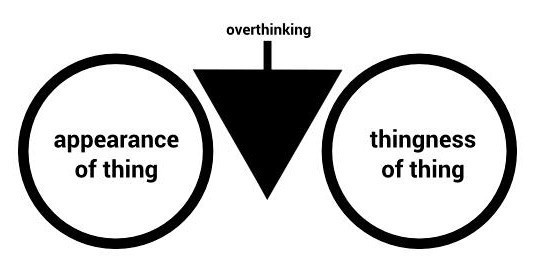 Absolute Horizontal And Vertical Centering In CSS.
Designing CSS Layouts With Flexbox Is As Easy As Pie.
Building A Circular Navigation
In this tutorial I'm going to show you how to create a flat bubble navigation with HTML and CSS3.
Natural Language Form With Custom Input Elements
An experimental form that uses natural language instead of the usual form display. Values are entered using custom input elements.
The mighty stylophone. One of the greatest musical instruments ever created. Used by the likes of David Bowie, Kraftwerk and pretty much no-one else inbetween, I'll show you how to make this fantastic invention using the Web Audio API.
Below you'll find seven fun and attractive CSS tricks that you can grab and insert right into your own projects and customize at will. Keep in mind that since this stuff is still cutting edge, older browsers won't support most of it. I've tried to ensure graceful degradation where possible so that you can provide a working experience to all users and a better experience to those with using webkit.
If you haven't used transitions before, here's a brief introduction. On the element you want to have animate, add the following CSS:
Been a while since I posted an update as i've been working alot, so I think it's time for another CSS3 navigation menu tutorial. The tutorial will walk you through the process of structuring a navigation menu in HTML. Once the HTML is complete you will use Photoshop to create a textured background, and then the menu will be brought to life using CSS.
A tutorial on how to re-create the slide out sidebar menu that can be seen on the Google Nexus 7 website.
Height Equals Width With Pure CSS
How many times have you seen a piece of JavaScript or PHP code that's only purpose is to add a specific class to the first, alternate or last element of a list or row of table? With CSS3 you can easily get rid of all of that logic and replace it clean and simple CSS selectors. This will help tidy up your code and depending on what exactly the code is doing reduce CPU load by removing unnecessary recursions (This is of course a minimal gain, but every little bit counts)
How To Edit CSS Dotted Outline
By default, when an anchor tag element is in active or focus state, a dotted line appears around it, as shown in the image below.
Tools
The coveted CSS3 Gradient Generator has undergone a redesign and moved to its new home within the CSS3 Factory. It has maintained all of it's tools and functions but looks even better now. The redesign enhances the generator's usability and I will be adding even more advanced functions soon.
CSS border radius generator for lazy people.
CSS Maker is a free tool to experiment with CSS properties and values and generate a simple stylesheet for your site.
A fully customizable CSS3 generator to fit your needs. Now with older browser and Internet Explorer support!
PIE makes Internet Explorer 6-9 capable of rendering several of the most useful CSS3 decoration features.
Please, choose and upload the image files you want to use in your css sprite and click "Create CSS Sprite". The application will join all your images files into a single file and will generate the corresponding CSS and HTML code along with the rollover effect if any choosen.
Just like your favorite graphics editor, but in your browser. And it creates CSS.
Spritebox is a WYSIWYG tool to help web designers quickly and easily create CSS classes and IDs from a single sprite image. It is based on the principle of using the background-position property to align areas of a sprite image into block elements of a web page. It was made using a combination of JQuery, CSS3 and HTML5, and is totally free to use.
A revolutionary way to test custom fonts in the browser. No coding, no uploading, just drag and drop.
A pure-JavaScript CSS selector engine designed to be easily dropped in to a host library.
HTML 5 Visual Cheat Sheet is an useful cheat sheet for web designers and developers designed by me. This cheat sheet is essentially a simple visual grid with a list of all HTML tags and of their related attributes supported by HTML versions 4.01 and/or 5. The simple visual style I used to design this sheet allows you to find at a glance everything you are looking for.
In this post, we have gathered a collection of 35 tutorials that will help you learn how to create advanced user interface CSS3 effects. We all admit that technology is evolving at a great speed and so the world of web too. The standards of web browsers are constantly changed and improved, and web developers have become more technologically shrewd than ever before and they are trying to learn new techniques and they are trying to adopt new changes. Seeing this we thought to compile some fresh and great CSS tutorials through which you can learn more about advanced interfaces.
So without any further ado, here we are presenting the complete list for you. We hope that you will enjoy this collection. Share this post with others as well and do let us know what you think about this compilation. Enjoy!
Interactive Infographic with SVG and CSS Animattions
Learn how to build an interactive animated infographic using SVG, CSS and JavaScript.
Animated Content Tabs with CSS3
In this tutorial we are going to implement some simple CSS3 content tabs using radio buttons together with the :checked pseudo-class and sibling combinators.
Natural Language Form with Custom Input Elements
An experimental form that uses natural language instead of the usual form display. Values are entered using custom input elements.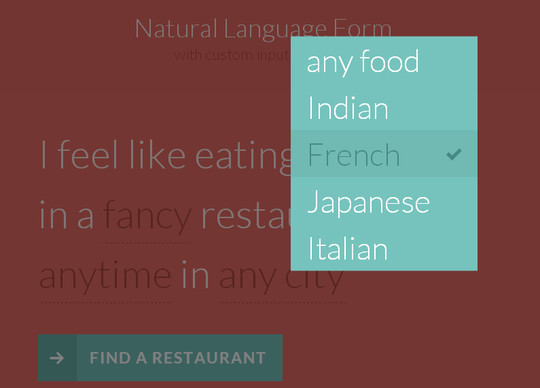 Login and Registration form with CSS3
A tutorial on how to create a switching login and registration form with HTML5 and CSS3.
Image Adjustment With CSS Filter Effects
Adjusting image Brightness and Contrast, or turning image into Grayscale or Sephia is a common feature you may find in image editing application, like Photoshop. But, it is now possible to add the same effects to web images using CSS.
Fullscreen Layout with page Transitions
A simple responsive layout with some fancy page transitions. The idea is to show four items initially and expand them. Some additional page transitions are added for inner items.
Annotation Overlay Effect with CSS3
A tutorial about how to create an overlay effect to show some more details of an item or image. The effect is CSS-only and uses a combination of the :checked pseudo-class with the sibling combinator.
Animated 3D Bar Chart with CSS3
A tutorial on how to create an animated 3d bar chart using CSS only.
How to create Animated Tooltips with CSS3
How to create some simple, animated tooltips using CSS transitions and the pseudo-classes :before and :after
An Introduction To CSS3 Calc() Function
In our previous tutorial on CSS Pre-processors, we have discussed how we can calculate length with their special functions. To tell the truth, we can also do similar things in CSS3 with the new function named calc(). In this post, we will see how to utilize this function in the stylesheet.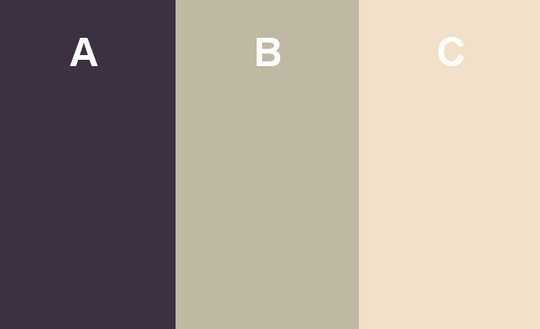 Understanding the CSS Clip Property
Learn about the underused and often misunderstood CSS clip property and understand how to apply it for some nifty effects.
First-Of-Type Structural Selector
One thing that I love about CSS3 is is the new addition of selectors that allow us to target elements specifically without relying on the class, id or other element attribute, and one that we will cover here is the following selector, :first-of-type.
How To Create Bounce Effect With CSS3 Animation
Here, we are going to doing an experiment with CSS3 Animation. This time, we will try to create a "notification bar" with bounce effect.
Responsive Content Navigator with CSS3
Here we want to show you how to create a responsive, css-only content navigator.
Filter Functionality with CSS3
Using the general sibling combinator and the :checked pseudo-class, we can toggle states of other elements by checking a checkbox or a radio button. In this tutorial we will be exploring those CSS3 properties by creating a experimental portfolio filter that will toggle the states of items of a specific type.
Responsive CSS Timeline with 3D Effect
A tutorial about how to create an experimental CSS-only timeline with a 3D effect. The idea is to expand a content area when the associated radio input is selected.
Enhance Required Form Fields with CSS3
Enhance required fields in a form with this little effect. The idea is to allow better visibility for obligatory fields while de-emphasizing optional ones.
Multiple Columns Layout (Magazine-Alike) With CSS3
Creating a column on the Web is a totally different story. It's quite difficult. In fact, not too long ago you may need to divide the content manually into some divs and float it to the right or left, then specify the width, padding, margin, borders and so on. But, things are now much simplified with the CSS3 Multi Column Module. As the name clearly implies, this module allows us to divide content into the columned layout we see in newspapers or magazines.
Customize Checkboxes And Radio Buttons With CSS3
With CSS3 we can customize web presentations to be almost anything we want it to be. In this post, as the title says, we are going to customize the look of checkbox and radio input.
6 Cool Image Captions With CSS3
CSS3 is really powerful. It used to be that we need images or a bunch of JavaScript codelines to make a simple transition effect. Nowadays we can do the same with only CSS3.
Gradient is a great color feature addition in CSS3. Rather than only add a single color, we can now add multiple color combinations in one declaration block without relying on images, which could decrease the HTTP request in our website allowing the website load faster.
There are many CSS3 features that change the way we decorate a website, one of which is CSS3 Gradients. Prior to CSS3, we definitely need images to create the gradient effect; now we are able to deliver the same (and better) effects by only using CSS.
Paragraph Dropcap With CSS's :First-Line And :First-Letter Elements
There are a few CSS selectors or properties that I think are rarely used in the wild, but they actually have been in existence since the days of CSS1; some them are including the :first-line and :first-letter pesudo-elements.
jQuery and CSS3 Slider – Parallax
Here we want to share a simple parallax content slider with you. Using CSS animations, we'll control the animation of each single element in the slider and create a parallax effect by animating the background of the slider itself.
It's always a delight to see some non-straight elements in web design. Angled shapes and diagonal lines can create an interesting visual flow and add some unexpected excitement. Inspired by many superb designs that use non-straight elements, I want to show you some simple examples and ways how to create slopy, skewed elements with CSS only.
Creating Stylish Responsive Form With CSS3 And HTML5
In this tutorial we want to showcase many of these cool CSS3 effects. I've built a simple web form using some of the newer HTML5 input types. The layout is also responsive; it will adapt as the window size is reduced. This situation is perfect for building web forms to support smartphone users.
Styling Scalable Vector Graphic (SVG) With CSS
Here we are going to continue our discussion on Scalable Vector Graphic (SVG), and as we have pointed out in our previous post, one of the advantages of using SVG is that it can be styled with CSS.
Coding A Graceful Breadcrumb Navigation Menu In CSS3
Navigation menus and links are possibly the most important interface elements to a web layout. These are the only outlets for users to travel between pages and interact with all the content you've created. Breadcrumb offers similar functionality with the added benefit of tracking your current position. You'll be able to display all the previous link paths as the user traverses your site hierarchy.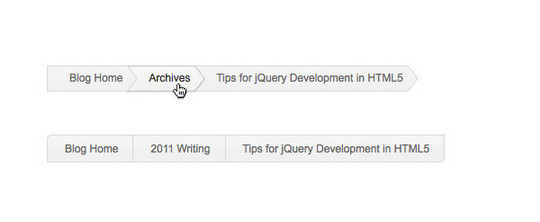 Item Blur Effect with CSS3 and jQuery
Here we want to show you how to create a simple blur effect for text-based items. The idea is to have a set of text boxes that will get blurred and scaled down once we hover over them. The item in focus will scale up. This will create some kind of "focus" effect that drwas the attention to the currently hovered item.
A responsive, touch-friendly and Retina-ready menu with three layouts for different browser sizes.
Showcase with Grid Overlay App
A tutorial about creating a simple grid overlay with subtle transitions for an app showcase.
Metro UI CSS: You can have a tiled website too
Microsoft's new UI, once known by the name of Metro, has caused quite some buzz in the tech world. Meanwhile the name has been dropped, which again caused quite a buzz in the tech world. We don´t know why this was done nor do we know if the next Windows will be a market success. What we know is, that Metro as a design style has its fans. If you are one of them, we have great news for you. Thanks to Metro UI CSS you can give your very own website the same tiled look, the interface of the next generation Windows will have. Go ahead!
A Collection of Page Transitions
A showcase collection of various page transition effects using CSS animations.
Applying CSS Based On Screen Orientation
With the introduction of CSS3 Media Queries, we are able to shift and apply CSS between different viewport or device screen sizes.
Integrating Simple CSS Grid Layouts Into WordPress
Getting a consistent, solid grid layout into WordPress can be a painless process if you use the right tools. In this tutorial, you will learn step by step how to quickly set up a grid system in WordPress that is very lightweight and easy to modify. We will keep the design simple so that we can focus on using the right tools to set up your grid, but keep in mind that you can style the grid on your own if needed.
In this post, we have compiled a useful set of CSS3 animated button tutorials and different experiment that may fascinate you. As we all know that CSS3 is the most important and crucial aspect of the web designing that can make your website even more appealing and interactive for your visitors.
Since the world of internet is changing and people tend to like those sites that have more interactive elements, many designers now focus on their CSS3 skills. This is because CSS3 skills can help them to a great extent in achieving the desired attractiveness. Here we have presented animated CSS3 button tutorials and experiments for you so that you can learn these techniques. Enjoy checking out this compilation and have more fun in using them for your works.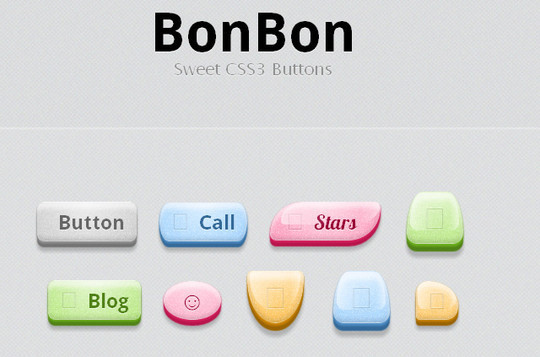 Create a Slick CSS3 Button with box-shadow and rgba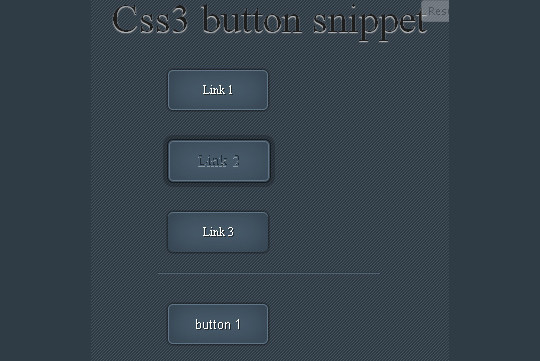 Cufonized Fly-Out Menu jQuery and CSS3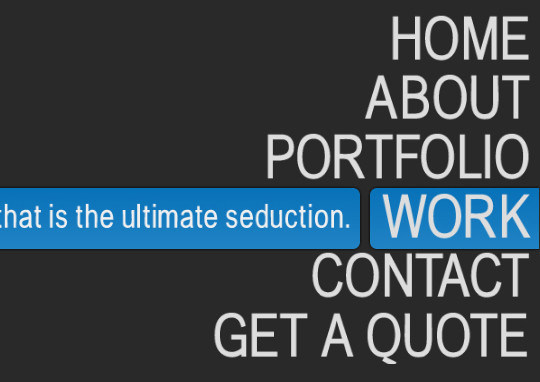 Animated Content Tabs with CSS3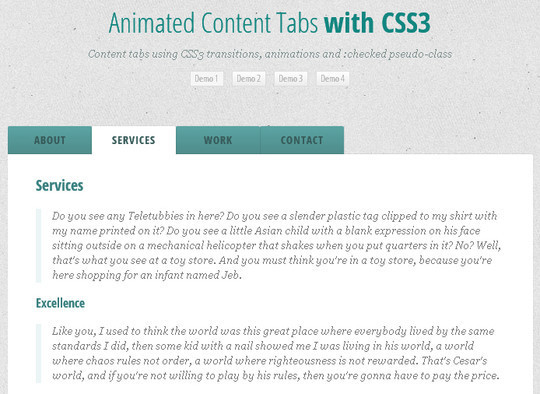 Beautiful Photoshop-like Buttons with CSS3
CSS3 Animated Vignette Buttons
CSS3 Buttons With a Glass Edge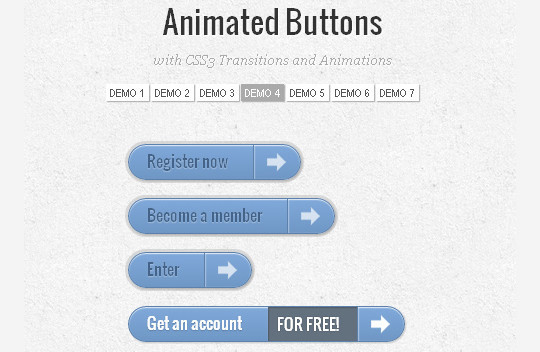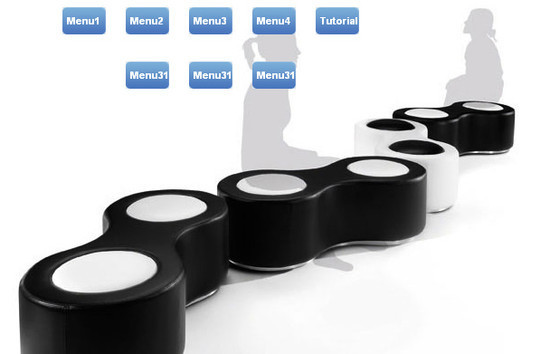 Creating Fantastic Animated Buttons using CSS3
CSS3 multilevel menu with transition and animation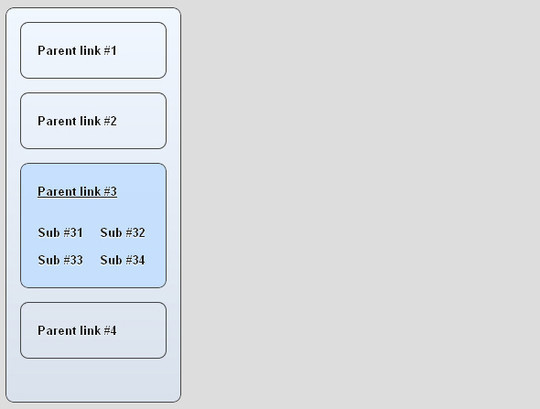 Impressive CSS3 animated button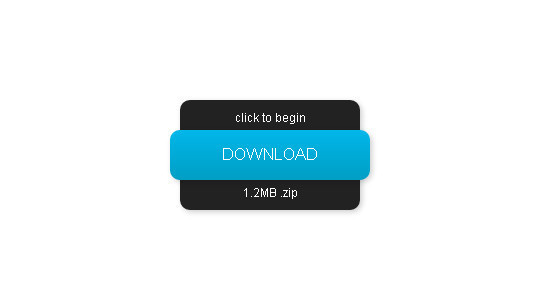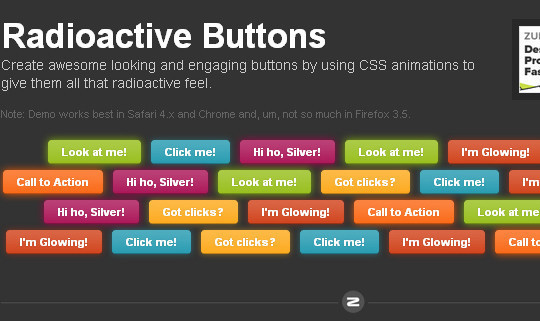 Build Kick-Ass Practical CSS3 Buttons
Halftone Navigation Menu With jQuery & CSS3
Cross Browser Pure CSS3 Button Demo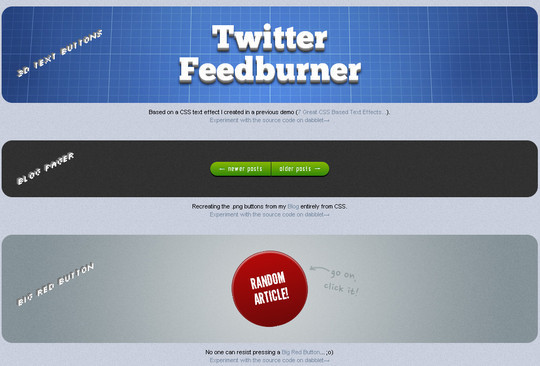 Learning How to Use CSS pseudo-elements: :before & :after
CSS Buttons with Pseudo-elements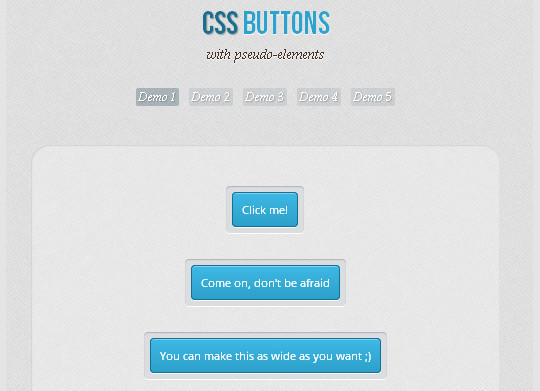 Fading Button Background Images With CSS3 Transitions

CSS3 – Animated Button With CSS Transition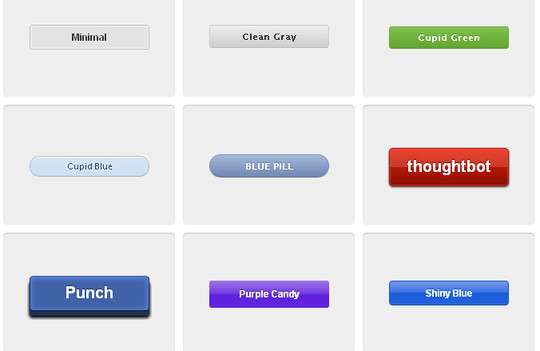 Animated Sliding Menu With CSS3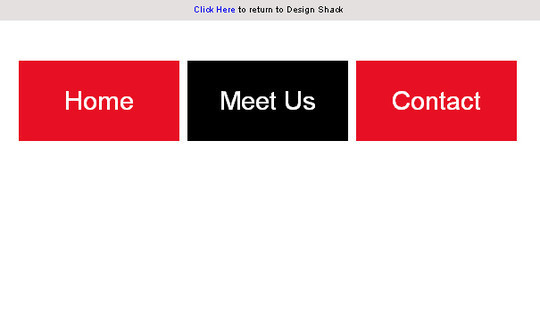 CSS3 Minimalistic Navigation Menu
Sweet tabbed navigation using CSS3
Just some other awesome CSS3 buttons
A Bunch of Soft, Customizable Pressure Buttons in CSS
Shiny Knob Control with jQuery and CSS3
We have previously presented many user interface (UI) kits for our designers fellows but rarely have compiled UI kits that have been exclusively built with CSS. This is something that many designers are looking for. So, look no further as here we are presenting 11 free CSS UI Kits for you. All of these 11 UI kits have been coded with CSS and contain a wide range of common web UI elements. These UI kits and more precisely the common web UI elements are the resources that you will need to build your own wireframe. We hope that you will find this collection useful for you.
Here is the full list after the small jump. We hope that you like this collection. Feel free to download as many as you like. Also, let us know what you think about this compilation. Your comments are always more than welcome. Enjoy!
Gumby Framework provides huge buttons, navigation and other CSS UI kits which are easy to implement.
ui.css is a tool for creating clean user interfaces for the web. The download includes a css file with styles for all the elements, including :hover and :active states.
This UI kit has been designed and hand-coded from scratch in HTML5 taking advantage of modern CSS3 techniques, it includes a range of common user interface elements and font stacks, which look beautiful in modern browsers and degrade gracefully in Internet Explorer.
Here is fully coded CSS3 UI Kit. This includes everything from a search box, checkboxes, radio buttons, and more! Everything is code.
Icon Deposit CSS3 UI Kit (PSD+CSS)
This CSS3 UI Kit includes everything from GUI switches and buttons, to radio buttons and checkboxes. I also included the Photoshop PSD file for those who want to edit the design or make the images bigger.
This set includes web CSS UI elements that works in both bright and dark enviroments.
A huge assortment of UI elements made in nearly only CSS. Only one image (the arrow of the dropdown), no javascript, no extra markup.
Metro UI CSS a set of styles to create a site with an interface similar to Windows 8 Metro UI. This set of styles was developed as a self-contained solution.
Futurico UI HTML is written using the SASS preprocessor. If you are not familiar with SASS you can use the CSS version instead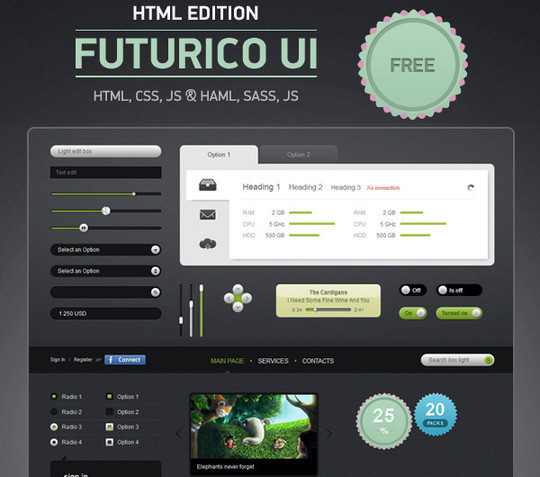 Here we are presenting 11 extremely useful CSS tools that will help you quicken your design process. CSS is the most popular and most widely used programming language that has been used for the website development. This is mainly because CSS is relatively easy to learn as compared to other programming languages. Another reason is the vast variety of CSS tools that are available online to help you quicken your design process and save your time.
So without any further ado, here we present the list of 11 very useful CSS tools that will save your time and will allow you complete your work quickly. Check this out and get as much as you like!
CSS Menu Maker makes it easy to create custom CSS drop down menus without having to know all the complicated code.
Use this utility to compress your CSS to increase loading speed and save on bandwidth as well. You can choose from three levels of compression, depending on how legible you want the compressed CSS to be versus degree of compression.
CSS 3D Transforms are increasingly supported in current browsers as of late 2011. They are however still experimental, and require vendor specific prefixes in all browsers.
Cross-Browser CSS in Seconds!
PIE makes Internet Explorer 6-9 capable of rendering several of the most useful CSS3 decoration features.
Accessify's quick form builder merges two older tools (form builder and form element generator) into one much slicker process. There are three steps: Enter the fields that you want to capture in the form 1) Define what each field type is (text, password, textarea etc), 2) Choose some markup options (HTML, XHTML and so on), 3) Seconds later you have a fully accessible and valid form. There's even some CSS to help you style the form.
Just like your favorite graphics editor but in your browser, and it creates CSS.
Sencha Animator Create Mobile CSS3 Animations with Ease.
A CSS Pattern Generator.
CSS text shadow generator is an amazing free tool to create css text shadow effects, try it now!
Sky CSS allows you to create CSS classes almost without using manuscript code. JavaScript compatible browser is needed for the proper functioning.
HTML5 and CSS3 have totally revolutionized the designing and development. Now designers and web developers are capable of creating more functional and visually appealing websites because HTML5 and CSS3 offer many features and several techniques with which you can create interesting and creative websites. Both of these languages are easy to use and manage and allow users to create loads of amazing effects and appealing looks for their websites. Furthermore, a huge plethora of online tutorials is available on the internet to help those who want to learn these languages.
Professional as well as amateur designers love to experiment with these languages in order to come up with something new and interesting. In this collection, we have put together some of the best and free to use dropdown menu for you that are based on HTML5 and CSS3. We hope that this collection will help you in creating effective and eye catching CSS3 dropdown menu. So, without any further ado here we are presenting the complete list of Dropdown menus in HTML5 and CSS3 for you. We hope that you will like this collection.
Dark Menu: Pure CSS3 Two Level Menu
HTML5/CSS3 Gray Navigation Menu
How to Build and Enhance a 3-Level Navigation Menu
CSS3 Minimalistic Navigation Menu
Slide Down Box Menu with jQuery and CSS3
Create a stunning menu in CSS3
Elegant Dark CSS3 Menu Template
CSS3 vertical multicolor 3D menu
Creating an Accordian like CSS3 Onclick Vertical Navigation
How to Build a Kick-Butt CSS3 Mega Drop-Down Menu
Creating a cool CSS3 Dropdown Menu
Click action Multi-level CSS3 Dropdown Menu
Office Style CSS3 Multilevel Menu
Creating a Marble Style CSS3 Navigation Menu
Creating a Toggle CSS3 Bottom Navigation Bar
How to Create a Drop-down Nav Menu With HTML5, CSS3 and JQuery
( Demo)
HTML5 Canvas Navigation menu with Fire
( Demo)
Another simple yet amazing dropdown menu in pure CSS3
( Demo)
Fanciest Dropdown Menu You Ever Saw
( Demo )
jQuery & CSS Example – Dropdown Menu
( Demo)
Vertical Slide Hover Effect for Menu Bars with CSS3
( Demo)
( Demo)
CSS3 multilevel menu with transition and animation
Soothing CSS3 Dropdown Animation
( Demo)
Creating a Multilevel CSS3 Metal Navigation with icons
Creating CSS3 Slideout Menu #5
Large Pressable CSS3 Navigation
( Demo)
Creating a Click-action CSS3 Dropdown Menu with jQuery
CSS navigation bar with dropdown Menu Transition Effect
( Demo)
( Demo)
( Demo)
Clean and Minimal Menu Navigation in Pure CSS3
( Demo)
Responsive CSS3 Menu with Dropdown
Skyrim-inspired Drop Down Menu
( Demo)
Free CSS Drop-Down Menu Framework
( Demo)
Here we have presented some amazing and impressive CSS3 and HTML5 experiments for you. Though, they are amazing but unfortunately are still at the state of being called 'Experiments', mainly because most of them are not supported by all the browsers. Therefore, we will recommend you that you see these CSS3 and HTML5 experiments either in Safari or Chrome. However, few of them work well in Mozilla Firefox.
Here is the full list after the jump. We hope that you will like this collection and will use these experiments on a daily basis for your clients. So, let us have a look at this collection. Enjoy!
Animations, Transitions and 3D Transforms