There are some toys and gadgets available in the market that you can play with your iOS or Android device. Though, we have outgrown the toys we were grown up with yet we can heck with age recommendations with these new age toys. For this compilation, we have picked up 9 toys that can be operated with the smartphones or tablets.
We hope that you will find this collection interesting and these toys will make you want to let out your inner child. Feel free to share your opinions with us via comment section below. Your comments are always more than welcome. Enjoy!
Tough on the outside. Smart on the inside. Ollie's polycarbonate shell protects its engine while the robot's design repels water. Drive it down the stairs, through the dirt, or straight into a wall. Ollie also has the brains to match its brawn. Onboard intelligence tracks distance, airtime, color preferences, trick combos, and more. It's time to upgrade your play.
Inspired by the movement and characteristics of an insect, the insect-like legs are manipulated by the internal structure inside and powered by a small rechargeable battery. Charge your Bug via the included USB cable and start controlling it using your iPhone, iPad or iPod. The IR transmitter allows you to control the bug up to a distance of 6 meters.
The ICEdot Crash Sensor mounts to any helmet and detects critical impacts that may leave you incapacitated. It pairs with a companion app running on your smart phone over Low Energy Bluetooth.
Unlock your door without keys.
TankBot, the toy with a three-way personality. TankBot can navigate mazes and avoid obstacles, features a random personality mode and is fully controllable through your Apple® or Android™ devices. Each individual TankBot colour has a different frequency, allowing you and your friends to have multiple robots racing, battling, and exploring.
The POS software that's simple, powerful, and free.
The PowerUp 3.0 transforms ordinary paper planes into smartphone-controlled flying machines.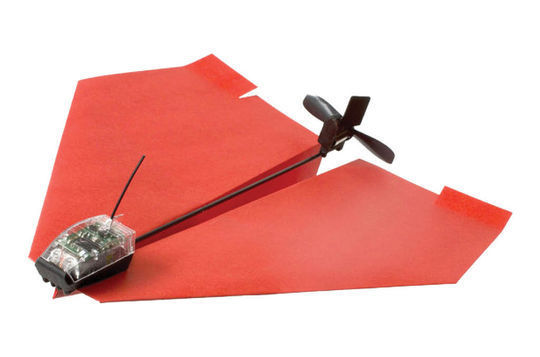 Smartphone controlled plane.
Hone for iPhone 4S: Never Lose Your Keys Again
Hone is a Bluetooth 4.0 device for your iPhone 4S that helps you find your keys – and it's made in the USA.