Best of the Web
In the last few months, we have seen so many new and latest iPads, tablets and smartphones that were introduced in the market. All these latest iPads and tablets offer so many amazing features and awesome applications. These days Windows 8 tablets, Android tablets and iPads are very famous and popular in the market. Android tablets are so much popular these days that various companies are producing different types of Android tablets. An android tablet offers some really cool and superb applications.
If you are searching for some essential and cool apps for your Android tablet; then have a look at this collection. In this collection, you will see some awesome and essential applications for your Android tablets. These entire apps are easy to use and when you use these apps it will be the fun. So check this out and get to pick one. And do let us know what you feel about this round up.
Evernote is an easy-to-use, free app that helps you remember everything across all of the devices you use. Stay organized, save your ideas and improve productivity. Evernote lets you take notes, capture photos, create to-do lists, record voice reminders–and makes these notes completely searchable, whether you are at home, at work, or on the go.
Flipboard brings together world news and social news in a beautiful magazine designed for your Android phone and tablet. Once you pick a few topics, your Flipboard is built and you can instantly start flipping through the pages of news you care about and stories and photos friends are sharing. And with Flipboard 2.0, when you find things that you want to save for later or collect into your own 'magazine' on Flipboard, just tap the "plus" + button on any item.
ASTRO File Manager with Clouds
ASTRO Cloud & File Manager has over 70 million downloads worldwide! Organize, view and retrieve all of your pictures, music, videos, documents or other files regardless of where they are located.
With Google Drive, you can store all your files in one place, so you can access them from anywhere and share them with others.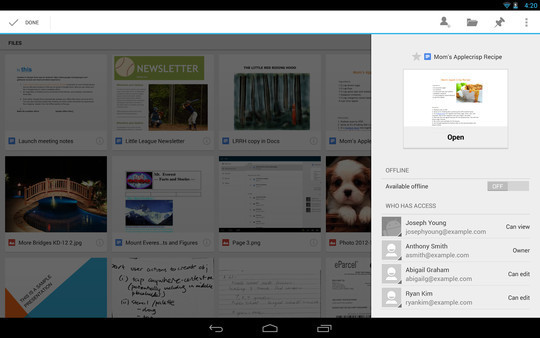 CamCard – Business Card Reader
CamCard reads business cards and save instantly to phone Contacts. It syncs all your cards across smartphones, tablets, computers and the web app.
With Cloud Print for Android you can: Print from any compatible Android device to any Google Cloud Print connected printer, Share a picture or a document from apps like Gallery directly to Cloud Print, Track the status of your print jobs.
Sync Your eBooks—The Kindle app lets you read the same book across devices and automatically syncs where you left off so you can start reading on one device and pick up where you left off on another device. The app syncs your furthest page read, bookmarks, notes, and highlights between Android, PC, Mac, iPad, iPhone, iPod touch, BlackBerry, Windows Phone 8, and any of our Kindle devices using our Whispersync technology.
New update brings Android KitKat support and a beautiful new UI for tablets & phones! Are you tired of using multiple apps for syncing and listening to music, radio & podcasts? With over 80 thousand 5 star ratings, doubleTwist Music Player is the best all-in-one podcast, radio, sync and music player app.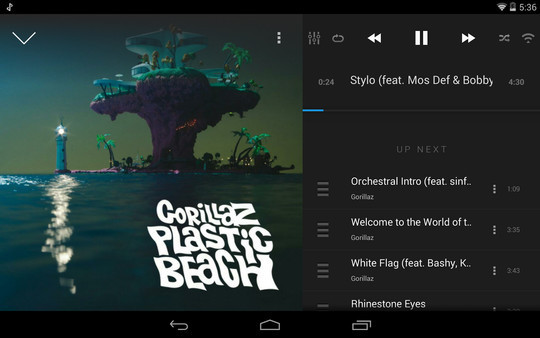 Kingsoft Office is the only mobile Office with full-features FREE. Support for running on Android 2.1 and above system. User-friendly & nice UI interface! Users from over 200 countries and regions around the world are using it. The Average Rating of Kingsoft Office is up to 4.6 stars! Whether in a small cell phone screen or on a large screen on the Tablet, Kingsoft Office has a superior performance!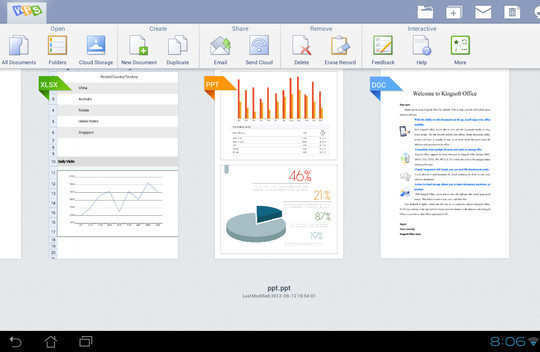 The web is a fast changing field and the latest trend in the web designing is of responsive designs that you will see everywhere. It is crucial for the designers to learn the technique in order to keep themselves up-to-date. If we define responsive design in simple word, then it simply is a technique to resize the website automatically using HTML and CSSS based on the device the website is accessed from. Responsiveness handles this issue by automatically adjusting and resizing elements for the best possible display.
In this session, we are showcasing 47 tutorials and guides for responsive designs that will greatly help you in learning this technique. Feel free to share your opinions and suggestions with us via comment section below. Enjoy!
How to Turn Any Site Into a Responsive Site
In this tutorial you will learn How to Turn Any Site Into a Responsive Site.
How to Build a "Three Line" Drop-down Menu for a Responsive Website
In this tutorial you will learn how to build a "Three Line" Drop-down Menu for a Responsive Website in jQuery.
How To Create A Responsive Navigation
In this article, we are going to walk you through on how to build a simple navigation from the ground and using the CSS3 media queries and a little jQuery to display it in a small screen size like the smartphones properly.
A responsive, touch-friendly and Retina-ready menu with three layouts for different browser sizes.
Mobile First Design: Why It's Great and Why It Sucks
There's a growing trend in the industry though to flip this workflow on its head and actually begin with mobile considerations and then work up to a larger desktop version. Why would you ever approach a project this way? What are some of the pros and cons of this strategy? Read on to find out!
Secrets of Responsive Web Design
Do you still develop websites for the standard screen resolution (1024×768)? Stop doing it! It makes you look dumb in the constantly developing world of the Web.
Responsive Menu with CSS3 Tutorial
In this tutorial, we'll create a responsive menu with new feature of css3 (media queries) to alter the design and layout of a website navigation menu to fit different screen sizes. We have design to change the layout from large screens to smaller screens support, making it responsive display.
Responsive Content Navigator with CSS3
Today we want to show you how to create a responsive, css-only content navigator.
Coding A Responsive Resume In HTML5/CSS3
In this tutorial I want to demonstrate how we can build a responsive single-page resume layout. I'll be coding everything in HTML5/CSS3 to work properly at various screen resolutions. The resume will also support microdata powered by schema.org for more technical SEO advantages.
5 Useful CSS Tricks for Responsive Design
Here I'm going to share 5 of my commonly used CSS tricks along with sample cases for coding responsive designs. They are simple CSS properties such as min-width, max-width, overflow, and relative value — but these properties play an important part in responsive design.
Typically, to create a column layout, you would need to add the first or last classes to reset the margin space and clear the float. Today I'm going to share a very simple CSS trick to create a responsive column layout using nth-of-type pseudo class.
Techniques in responsive web design
The techniques in this article explain how we can leverage this powerful capability of CSS to also change imagery, alter the navigation on hand-held devices, and set up default CSS for compatibility older browsers.
5 Really Useful Responsive Web Design Patterns
To help reprogram your brain to consider layouts in new ways, we're going to take a look at some interesting responsive design patterns that are being implemented by talented designers all over the web.
Responsive Design with CSS3 Media Queries
This tutorial will show you how to create a cross-browser responsive design with HTML5 & CSS3 media queries.
Create a Responsive Web Design Template
In this tutorial, I'm going to make a (very simple looking) web template that is responsive from desktop size down to mobile version.
Scalable Navigation Patterns in Responsive Web Design
Here are some of the lessons we've learned working on a recent real-life, large-scale RWD project. Specifically, this post focuses on how we chose to deal with deep navigation in the landscape of a templated environment.
Build a responsive site in a week: media queries by Paul Robert Lloyd
In the penultimate part of our responsive web design tutorial, Clearleft's Paul Robert Lloyd explains how media queries work, and describes a device-agnostic approach to breakpoints.
Build a Responsive, Mobile-Friendly Web Page With Skeleton
Here we're going to show you how to use a boilerplate called Skeleton to take the headaches out of designing and building a responsive web page. You'll be stunned at how easy it is!
Space Images Out To Match Text Height
Make several fixed-width images change their spacing to stay lined up with accompanying text, no matter the window size or text size.
In this tutorial we'll create a horizontal website layout with individually scrollable content panels. We'll change the layout for smaller screens, making it responsive.
Fluid CSS3 Slideshow With Parallax Effect
In this tutorial we will create a slideshow with a parallax effect using several CSS3 properties. The idea is to move the background positions of two backgrounds while sliding the container of the slides.
How to Build a Responsive Thumbnail Gallery
In this tutorial you will learn how to to Build a Responsive Thumbnail Gallery.
Responsive design is all about adjusting designs to accomodate screens of different sizes. So what happens when a screen is narrower than the minimum width of a data table? You can zoom out and see the whole table, but the text size will be too small to read. Or you can zoom in to the point of readability, but browsing the table will require both vertical and (sad face) horizontal scrolling.
Responsively Retrofitting An Existing Site With RWD Retrofit
Responsive Web Design: Layouts and Media Queries
Responsive Email Newsletter Design: Increase Mobile Readership
Convert a Menu to a Dropdown for Small Screens
Why Responsive Design are Best for Mobile Devices?
Responsive Web Design: What It Is and How To Use It
Progressive And Responsive Navigation
How to Choose a Responsive Images Tool
Beginner's Guide to Responsive Web Design
Designing for a Responsive Web
Responsive Web Design: A Visual Guide
Optimizing Your Email For Mobile Devices
Design Process In The Responsive Age
Responsive Design's Dirty Little Secret
The State Of Responsive Web Design
Font Hinting and the Future of Responsive Typography
Responsive Images: Experimenting with Context-Aware Image Sizing
Flexible Slide-to-top Accordion
How to Build a Responsive Slide-Down Navigation Menu
Adapting To A Responsive Design
Build a basic responsive site with CSS
Creating a CSS3 Responsive Menu
Here we have come up with another interesting collection of some cool minimalistic icon sets for you. These icon sets will be best suitable for those designs where you want to keep a subtle look while creating an eye catching and appealing design. With these minimalistic icon sets, you can create artworks that look simple yet appealing and gratifying enough that they grab the attention at the first glance.
So, let us add some life to your design and refresh them with these cool and inspiring minimalistic icon sets. We wish that this assortment will not only inspire you but it will also stand out from the rest of the collection that you will see in the next few days. Here is the full collection after the jump. let's have a look and enjoy! Feel free to share your opinions with us via comment section below. Your comments are always more than welcome. Let us have a look. Enjoy!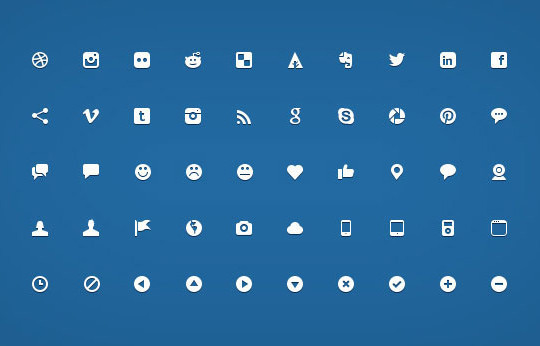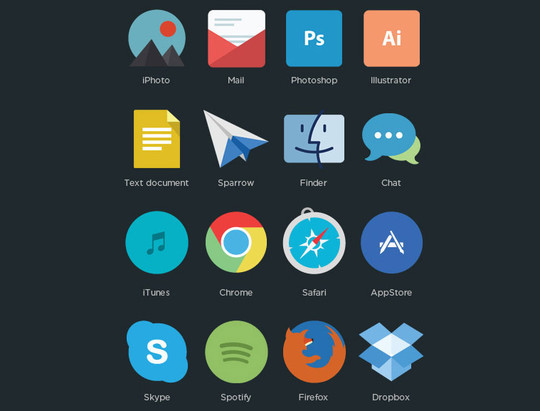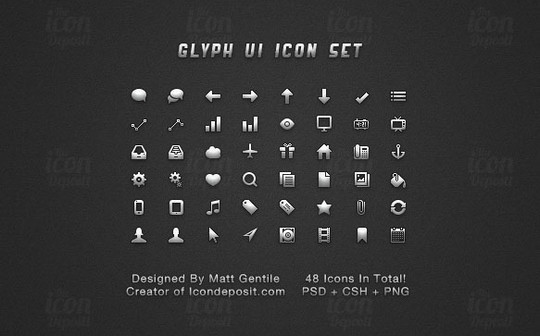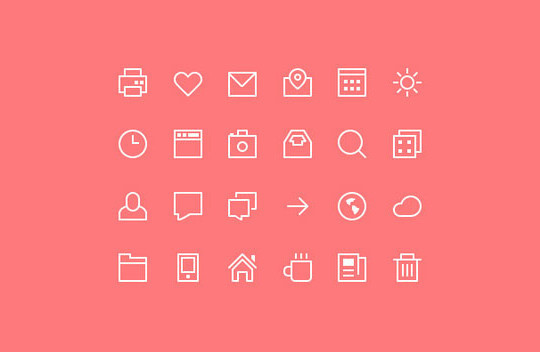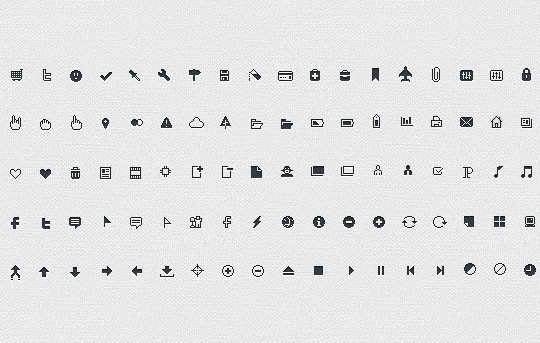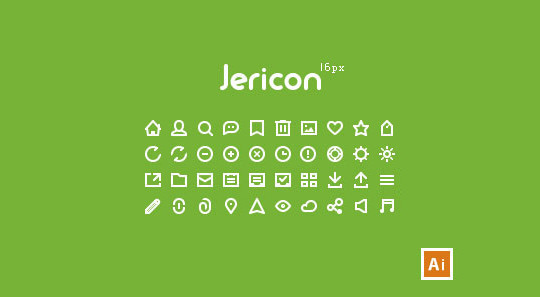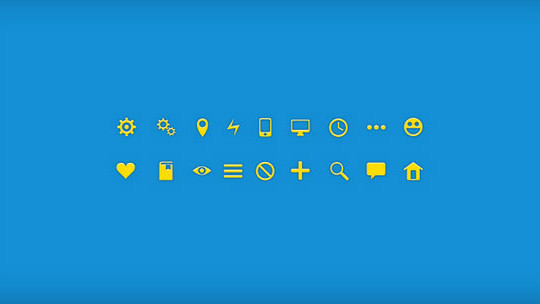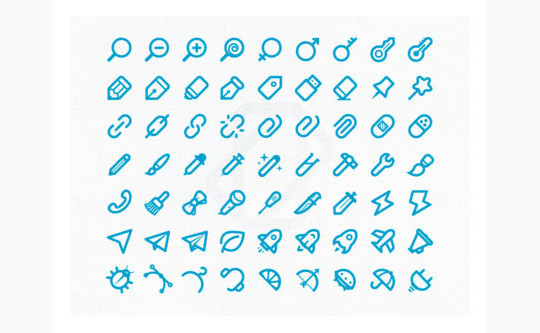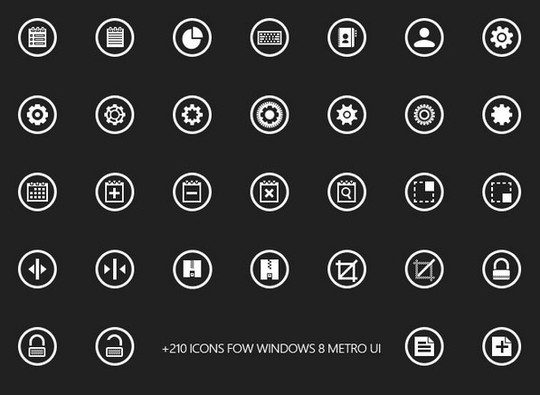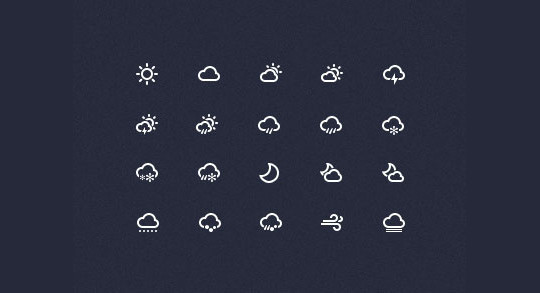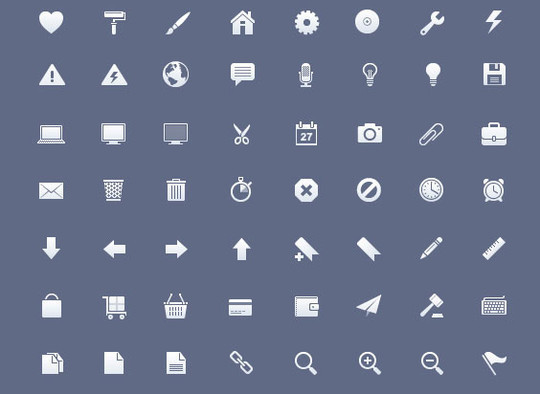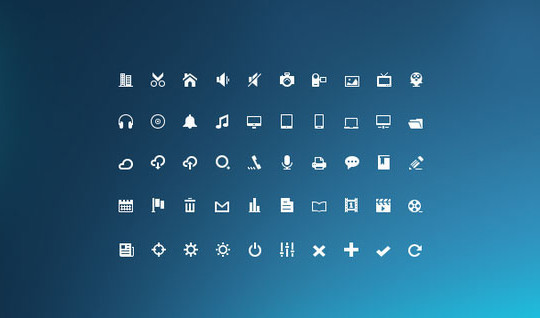 Designers use fractal brushes to add energy, liveliness and vigor to their designs and bring life to them. With these brushes, designers give their designs very unique and appealing look. Some of these brushes also allow designers to create excellent explosive effect if used with fire coloring. Moreover, if these brushes are used gently then they can also be used for background designs.
For this collection, we have compiled a list of some truly vibrant and useful fractal brush packs that can be used with Photoshop. We hope that you will like this collection and will definitely find something useful and interesting for you. These lively and by some means strange digital elements are all distributed without charge, as a result they will certainly make your job a whole lot easier and help you generate more enchanting designs. However, if you do not find any suitable fractal brushes, then we would suggest you to try finding out some smoke brushes as they are closely related to some extent. Here is the full collection after the jump. We hope that you will enjoy it. Have a look!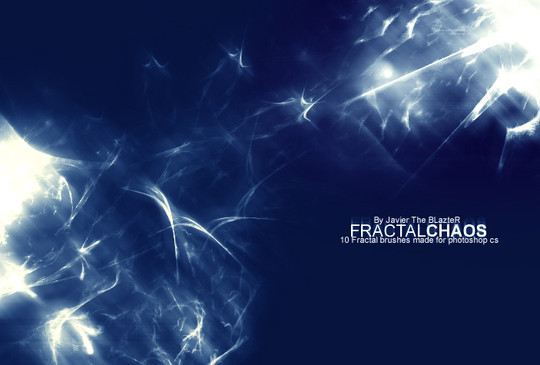 Fractalness 2: Revenge of Apop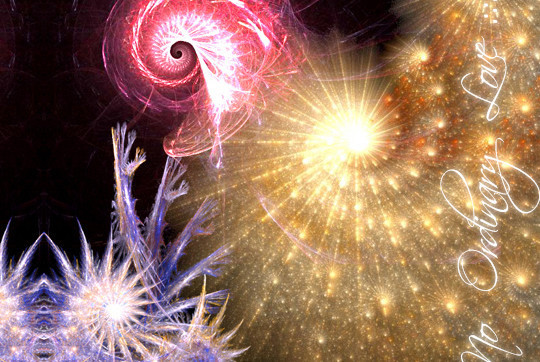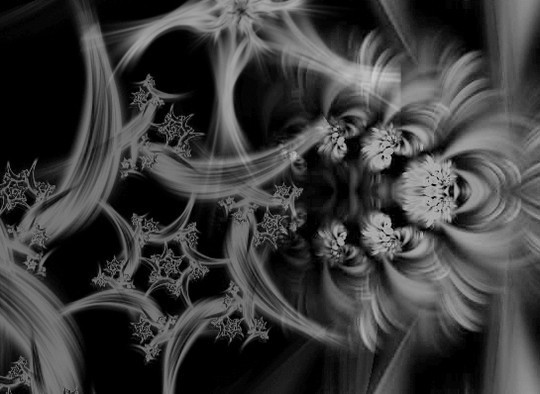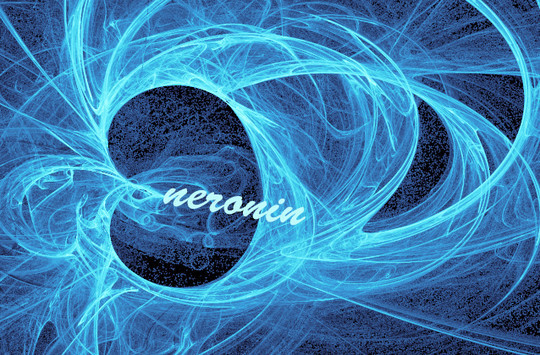 Fractal Brush set002 (for PS7)
In 2009 Google launched Chrome Experiments to test the power or check the capability of browsers. When Chrome Experiments joint with JavaScript, it become a source of Web games so, you do not have to download or install any file before playing web games in your smart phone, tablet or computer. All these wonderful Google Chromo games are created by using use of open web technologies like HTML5, JavaScript, Canvas, SVG and WebGL.
There is no doubt that Google Chrome is simply awesome when it comes to speed. Because Google Chrome provide to the browser outstanding support and stability for running games that's why Google Chrome is stand in the top of the modern browsers list. In this collection you will see the list of 11 wonderful and interesting Google Chrome games. Come and check out these Google games that will surely excite you. So, grab this amazing chance and start browsing through this cool collection. Enjoy and have fun everyone!!!
Line up your phones and tablets to create a race track across up to five screens. No apps. No downloads. Just start a race, sync up and tap your screens to rev your engines. Multiplayer games for the mobile browser are here.
Now you can build with LEGO® bricks using Google Maps as your baseplate. Imagine. Explore. Build online in Chrome.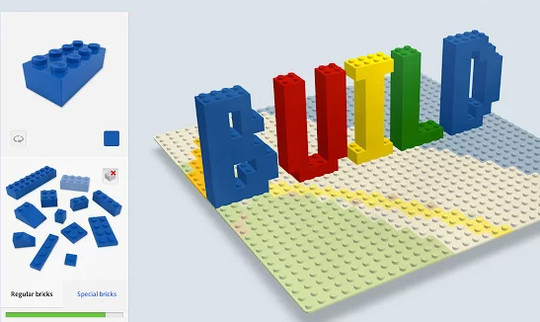 Free Running 2 is the sequel to our smash-hit parkour game, Free Running, featuring stunning 3D graphics, new moves and game modes.
A Space Shoot'em'Up where you type to shoot.
An Action-Role-Playing-Game (RPG) with lots of puzzles and a futuristic Sci Fi scenario. Written entirely in HTML5.
The prickly puzzle game where popping balloons has never been so much fun! Pop colorful strings of balloons to earn a bonus!
Bastion is an action RPG experience that redefines storytelling in games, with a reactive narrator who marks your every move.
GeoGuessr is a geography game which takes you on a journey around the world and challenges your ability to recognize your surroundings.
Lord of Ultima is EA's popular browser based strategy game that simulates an immersive medieval civilization.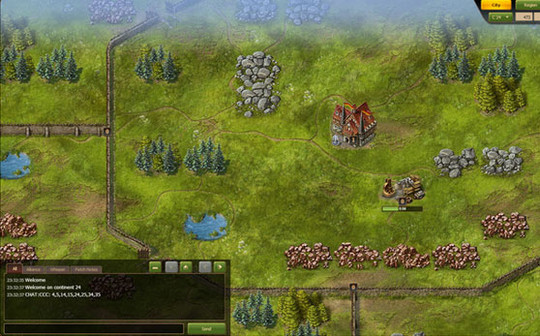 Need for Speed World is a FREE to play online racing game where you can compete with millions of players around the World.
BeGone (© NPlay.com) – browser based online multiplayer first/third person shooter with realistic themes and beautifully rendered maps.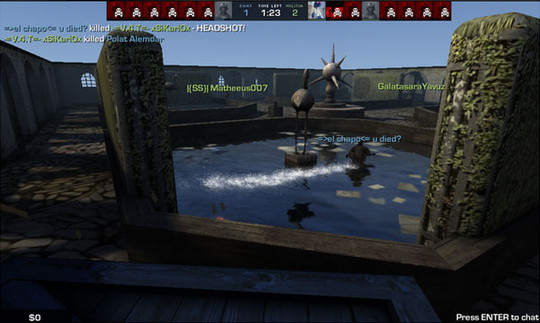 In this collection, you will find some elegant and classy foil texture sets that are available for free of cost. It is the web designer responsibility to make the website look like what the client wants its website to appear. A designer can make a website look elegant and sober or rich and trendy by using appropriate type of textures. Basically, the designer has to create a website design that matches with the company profile and can represent it in the most effective manner.
Using classy foil texture gives your website designs a very classy and elegant look; as well as such textures help you in adding some extra depth to your design as well to the content to the websites. Enjoy!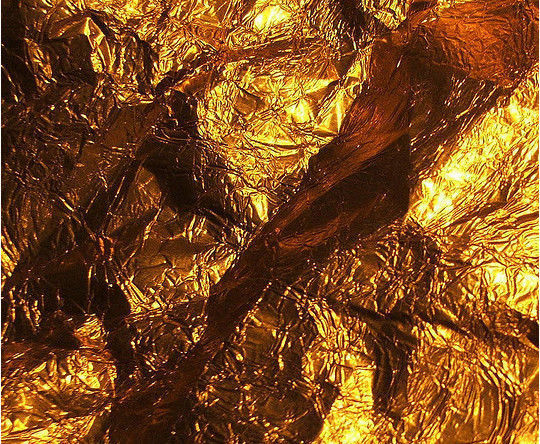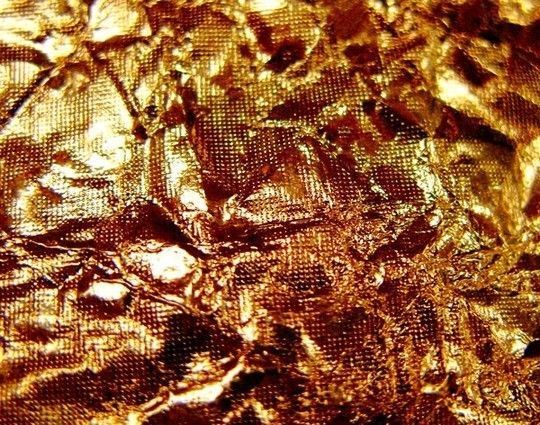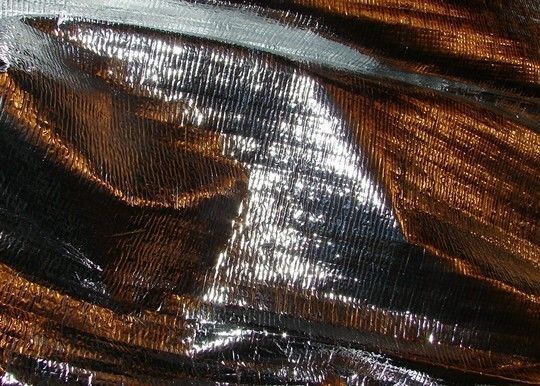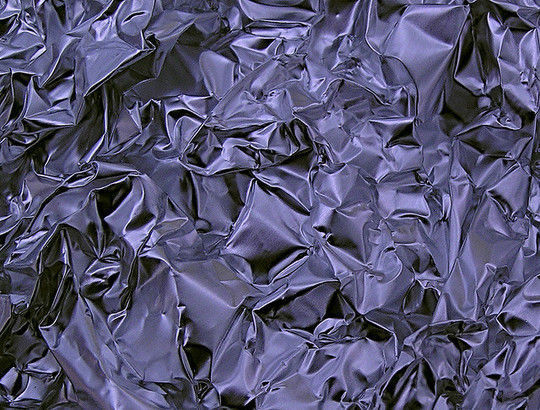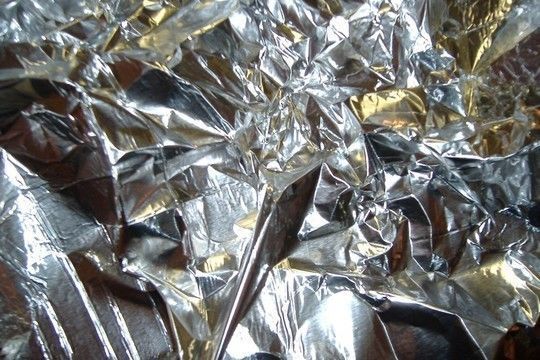 Gold Foil by Seren Dipity stock
Rainbow Sunburst Metallic Foil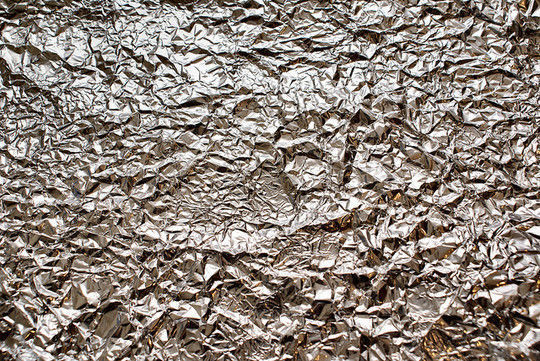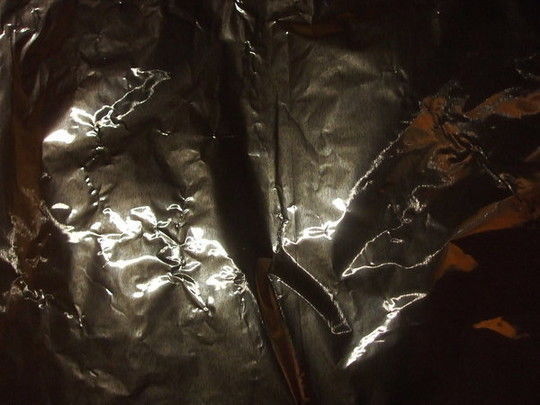 Large file sharing tools and services are very important for ones business as they allow them to send large files to their customers via email without blocking or filling up their inbox. If you keep sending your customers large files, you will likely take up all the space of their inbox resulting in clogging up their inboxes, and hence possibly blocking them from receiving your future emails. This is something that you surely do not want.
Well, the solution is to sue large file sharing tools and services whenever you need to send huge files to your customers. There are many such online tools are services are available that you can use. Some of them use a cloud while some use large data servers but essentially they all are same. Here is the full collection, enjoy!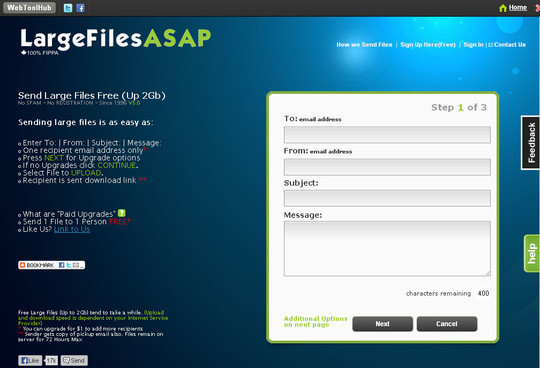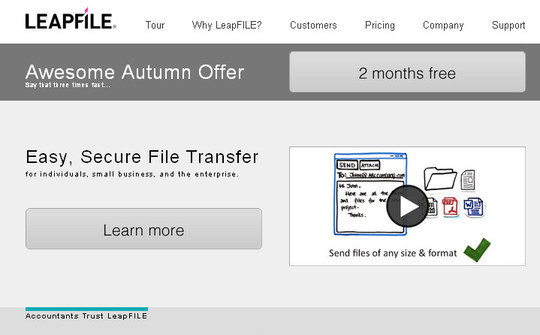 Online shopping and e-commerce websites have been greatly increase over a short period of time. This is because of those perks that buyers get as they buy goods from the virtual stores. These perks include great discounts, free gift vouchers and most importantly enjoying the facility of placing orders from their home and getting it delivered at their doorsteps.
Keeping this great increase in the number of online shops and e-commerce website, we thought to compile a collection of some high quality shopping vector graphics for the designers. Here is the full collection after the jump. We hope that you will like this collection and find these vector graphics useful for you as well. Do let us know what you feel about this round up.
Free Vector Online Shopping Icon
Here we are presenting another new collection of some fresh jQuery plugins for you. We all know that plugins are the great time savers as they help us to perform certain actions in a more convenient and speedy manner, thus saving our time as well as energy. This is the reason why every designer and developer is interested in keeping a good collection of different types of plugins that are useful for them.
For now, we are focusing on jQuery plugins. This collection is specifically targeted at the web developers and web designers who want to create websites that are more interactive, attractive as well as accessible to the broadest assortment of browsers. With these plugins, you can make user experience which they come away from your site with more pleasurable and exciting. Let us have a look and enjoy! Feel free to share this post with others.
jQuery Mapael – Build dynamic vector maps
Tumbo 1.0 – Show Tumblr feeds on your website – Jquery plugin
In this round up, we are showcasing some fresh and awesome free responsive WordPress themes. WordPress is very well-accepted and well-known blogging platform that's why millions of people are using it. With these WordPress themes, you will be provided with wonderful features which are very useful for your work. Furthermore, all these WordPress themes are easy to use and you can easily edit them depending on your needs or requirements.
So, make your website or blog look stunning with these WordPress themes. With the use of these responsive WordPress theme, you can make your website stand out from the rest as well as give a long lasting impression on your customers or website visitors. So, come and grab this amazing chance and start browsing through this fresh collection of WordPress themes.
Responsive Theme is a flexible foundation with fluid grid system that adapts your website to mobile devices and the desktop or any other viewing environment.
Designfolio includes a responsive slider and portfolio, and it scales perfectly to fit any size screen on a computer or mobile device.
Yasmin is a responsive wordpress theme. That means the theme will adjust itself to the screen size of various devices used to browse the web. Let that be your desktop, laptop, tablet or even your smart phone. You will not have to swipe and drag to see the content overflowing your small screen sized devices. It is not only the site layout that is responsive, even the media elements like images, slideshows and videos are responsive in this theme. This is based on the skeleton Framework.
Yoko is a blog theme that is well suited for larger magazines or blogs. The theme offers plenty of space for widgets in 2 right-aligned sidebars. For WordPress 3.1 +, also available on WordPress.com.
GoPress is a super minimal and lightweight free WordPress Theme by WPExplorer that is perfect for any magazine, news or blogging website. The theme has been created with a focus around the basic post format to keep things super simple and make it easier for you to transition from another theme to this one or vise-versa.
Responsive WordPress Theme built with twitter bootstrap
TBLOG is a fully responsive – fluid WordPress theme for personal bloggers, furniture showcase sites, portfolio style websites.
You take pictures, you write stories and opinions, you make videos, you link to cool sites all the time. Tumblr is perfect for that but there's one flaw, you don't get to control everything as easy as you would with WordPress. You've got no control over your database or server and you can't even do anything with its SEO.
Meeta is a simple blogging theme, but packed with many premium features, like: unique widgets, custom templates. The theme is absolutely free!
Sampression Lite is a minimalist, fully responsive, retina ready, translation ready, clean theme, perfect for blogging. It's lightweight responsive design allows this theme to adapt across a range of screen sizes.
Tetris Free Masonry Tumblog WordPress Theme
Tetris is a responsive Tumblog style WordPress theme created by AJ Clarke from WPExplorer.com. The theme features a masonry style homepage and archive pages to showcase your posts in a modern fashion and makes use of WordPress post formats so sharing different media types is extremely easy.
Enjoy designing your website live from the WP customizer screen. Choose your options : skin, logo, social profiles, slider, layout, home featured blocks… you can even customize your css live. And this is it! The clean and fully responsive design can be used for any type of website : corporate, portfolio, business, blog, landing page, etc.
Responsive WordPress magazine theme with 3 home page layouts, 300×250 ads, 125×125 ads, 8 premade (Black, Blue, Red, brown, pink, white and Green) ready to use color schemes/skins, 2 page layouts including a full width page template, featured posts, social icons, twitter updates, threaded comments and widget support.
Respo is amazing WordPress theme with clean, sleek and customizable design. The theme is suitable for presonal blogs and/or online magazines. This is a responsive theme, able to adapt its layout to the screen size of your visitors. (try resizing the screen and see for yourself) The sliders for this theme is responsive too, which means it works super sleek on mobile device like ipad or iphone.
Adapt 2.0 is a free responsive business WordPress theme created right here at WPExplorer. The theme features a very clean and elegant business portfolio style design making it useful for small businesses, agencies, portfolios and more.