Best of the Web
This time we are presenting a collection of 7 free mobile applications for testing frameworks. This post is useful for the developers and designers who need to check their framework. Mobile apps are the toughest in terms of bug fixing but luckily we have these testing tools that make sure that our mobile apps are working perfectly before they are launched.
So, look into this collection and get the benefit from these mobile app testing frameworks. These mobile app testing frameworks are categorized into 2 main groups. One for testing individual elements within an app, and is called Unit Testing; while the other to test the app at the UI level and is called Functional Testing Framework. Enjoy and stay creative!
Appium is an open source test automation framework for use with native and hybrid mobile apps.It drives iOS and Android apps using the WebDriver JSON wire protocol.
The Mobile Testing Framework (MTF) is an alpha-state open source project to automate GUI/System tests for iPhone/iPad applications.MTF is based on the automation tool Sikuli which allows to interact with the User interface with python scripts and screenshots.
Fliptest Easily create and manage A/B tests for iOS apps.
Kiwi is a Behavior Driven Development library for iOS development. The goal is to provide a BDD library that is exquisitely simple to setup and use.
Frank allows you to write structured text test/acceptance tests/requirements (using Cucumber) and have them execute against your iOS application.
KIF, which stands for Keep It Functional, is an iOS integration test framework. It allows for easy automation of iOS apps by leveraging the accessibility attributes that the OS makes available for those with visual disabilities.
Calabash enables you to write and execute automated acceptance tests of mobile apps. Calabash is cross-platform, supporting Android and iOS native apps. It is open source and free, and has a company, Xamarin, backing and developing it.
Search Engine Optimization or SEO is an integral part of any web project if it wants recognition on the search engines. SEO is a process that helps your website or blog to stand out and show up in search results. This will bring more visitors to your website as your website appears on top ranking on different search engines for particular keywords. Therefore, it is important that you keep your website user friendly as well as search engine friendly as that it can crawl your web pages and rank them.
Since, SEO is not an easy job for many they need some sort of assistance either they seek for professional help or look for some quality SEO tools. In this compilation, we have listed down 35 free to use SEO tools for bloggers. An SEO optimized website or blog is likely to rank higher in search results, and therefore draw more traffic to your website.
SEO Tools
Link intelligence tools for SEO and Internet PR and Marketing. Site Explorer shows inbound link and site summary data.
Free search engine optimization tools from Virante, Inc.
We offer a wide array of free and paid SEO tools to SEO professionals and DIY webmasters.
Investigate your site's link profile with the SEOgadget link categorisation tool for Excel. Understanding where your links are coming from is key to maintaining a diverse and natural link profile.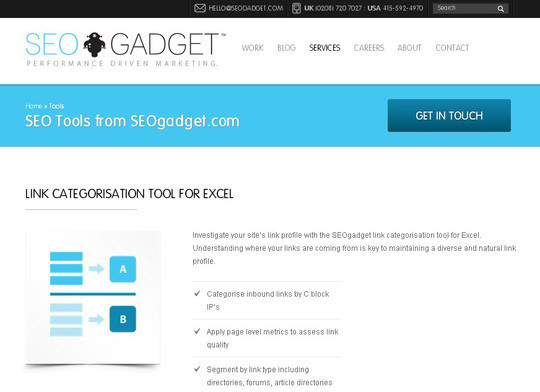 An all-in-one toolbox made for SEOs.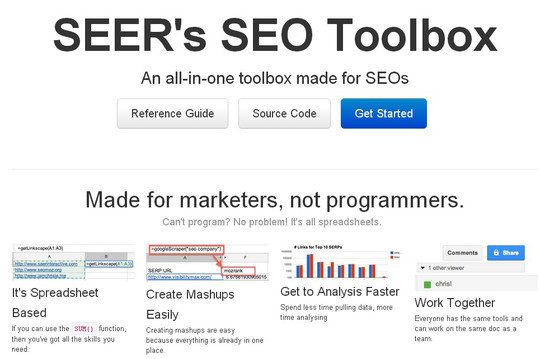 Internet Marketing Ninjas SEO Tools
Internet Marketing Ninjas is a full service SEO company that offers everything you need to succeed online, all in one place.
Screaming Frog SEO Spider Tool
The Screaming Frog SEO Spider is a small desktop program you can install locally on your PC, Mac or Linux machine which spiders websites' links, images, CSS, script and apps from an SEO perspective.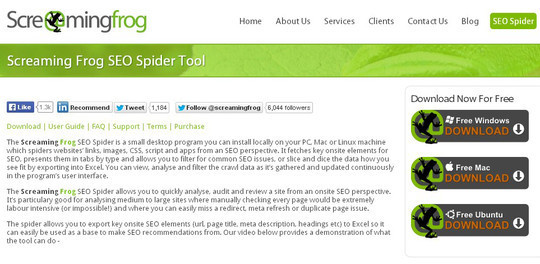 SeoTools is an Excel add-in that adds a bunch of useful functions for working with SEO and other web metrics directly in Excel.
Get keyword ideas with Ubersuggest the free keyword suggestion tool that makes good use of different suggest services.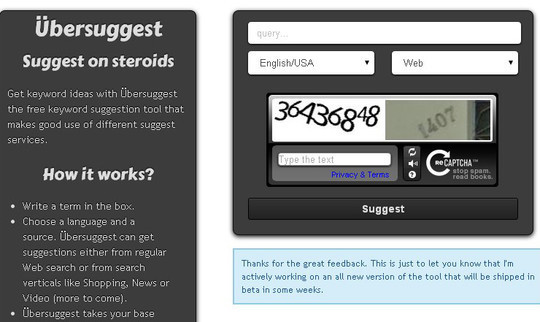 Open Site Explorer is Moz's Search Engine for Links. Perform competitive link research, explore backlinks, anchor text, and more for free.
How good is your SEO? enter your domain below to find out…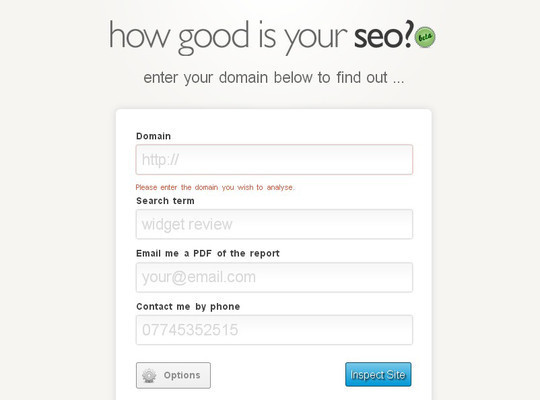 Check your website's SEO problems for free. Type in your website, select factors and hit "Checkup!"
Improve your website's search engine rankings.
SEO WordPress Plugins
Improve your WordPress SEO, Write better content and have a fully optimized WordPress site using the WordPress SEO plugin by Yoast.
Share Buttons and Social Analytics
Social Charge your Content with ShareThis – features Social Analytics, CopyNShare, Open Graph Sharing, and the Hovering Bar!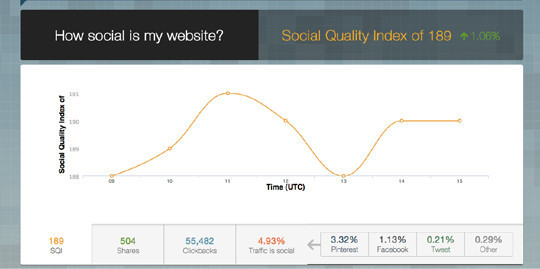 Adds Google, Yahoo and Bing verification codes and adds Site Statistics scripts to your site.
Easy to use slideshow plugin. Create SEO optimised responsive slideshows with Nivo Slider, Flex Slider, Coin Slider and Responsive Slides.
The most accurate real-time statistics plugin for WordPress.
Turn on Your Blog's Social SEO with WP Social SEO Booster and get a Huge Boost in Google Rankings!

Squirrly SEO Plugin is the Only SEO Tool that Allows You To Optimize Content And Measure Its Success. For Both Humans and Search Engines.
Easily monetize your blog with sponsored posts and boost your audience 2.5x in 30 days. It's free to join!
This simple but effective plugin allows you to clean up your WordPress database and optimize it without phpMyAdmin.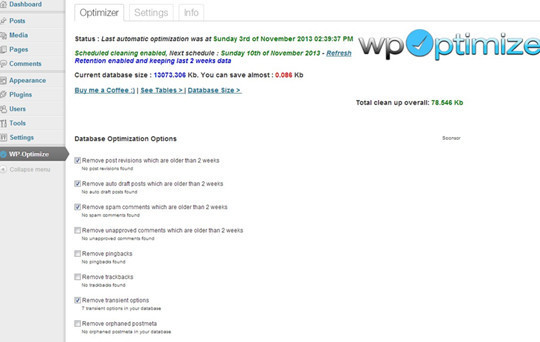 SEO Friendly Images automatically adds alt and title attributes to all your images improving traffic from search engines.
Seo for wordpress plugin will automatically use your post title , content as seo title and seo meta description on new and old posts/pages.

A perfect plugin for your blog visitor statistics.
The best MailChimp plugin to get more email subscribers. Easily add sign-up forms and sign-up checkboxes to your WordPress website.
Simple URLs is a complete URL management system that allows you create, manage, and track outbound links from your site.
Widget Logic lets you control on which pages widgets appear using WP's conditional tags. It also adds a 'widget_content' filter.
A user, role, and content management plugin that makes WordPress a more powerful CMS.
Easy Web Performance Optimization (WPO) using caching: browser, page, object, database, minify and content delivery network support.
Controls almost every aspect of your site's meta-data, including advanced tagging, Analytics, and dozens of plugins.
This all-in-one SEO plugin gives you control over title tags, noindex, meta tags, Open Graph, slugs, canonical, autolinks, 404 errors, rich snippets,
Track your Google rankings every 3 days and see reports of your progress in a graph.
Scribe makes content marketing simple.
Platinum SEO Plugin offers Complete onsite SEO solution for your WordPress blog.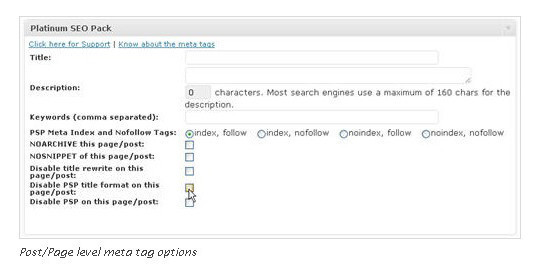 Fonts are life of design as many other elements. In digital world, where there are many interfaces and other features making everything work, fonts make everything readable to actually work in the first place. From designing point-of-view, addition of fonts can make a powerful impression on audience.
Considering fonts and typography in digital designing, a whole new meaning becomes to this quite exclusively independent art. With the advent of digital typography, there is, if not infinite, a never ending range of styles and trends, constantly under development due to creative newer font styles. Fonts are extensively used elements that can never be enough for designers. There is constant need for newer and fresh stock of fonts at your disposal for keeping that inspiring spark of creatively alive in your handy graphics. Thus, here is a giveaway of Excellent-Quality Free Fonts for Designers. Save them for a rainy day!
Barkentina Type Face and Free Font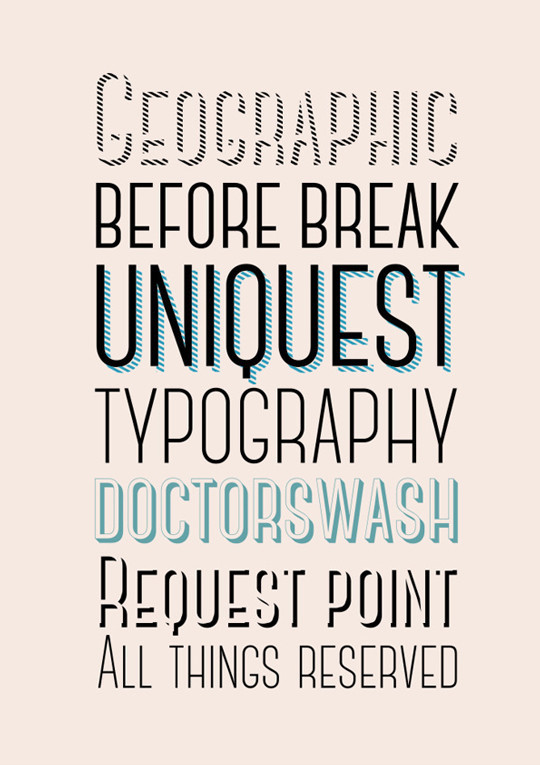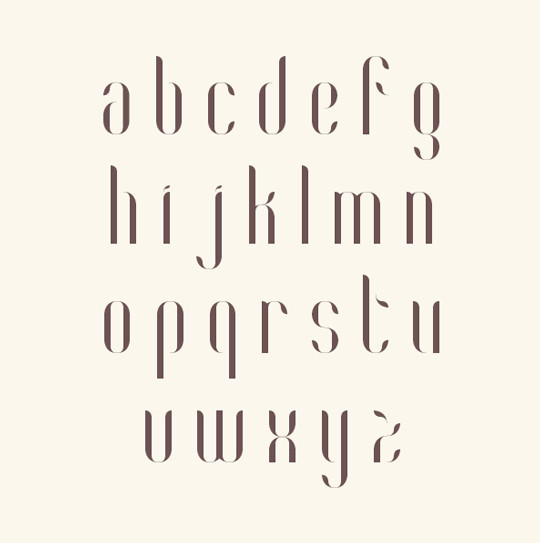 Here we have put together a fine collection of some of the best and most useful HTML5 WordPress frameworks that you can use for free. The importance of HTML5 in the field of web development and designing can never be neglected. Many theme users are now looking for such capabilities in their themes as well and for them such WordPress frameworks will come handy.
So here is the complete list after the jump. We hope that you will like this collection and find these frameworks useful for you. All these HTML5 WordPress frameworks are so good and contain all the necessary libraries, shortcodes, elements etc that you may need to create an amazing and stunning theme or template. Here is the list, enjoy!
Upgrade WordPress to HTML5! Download and install TwentyTen Five, or use it as a framework for your own HTML5 themes. It's FREE!
Add the best development tools to WordPress & build better sites even faster.
Whiteboard Framework has been helping WordPress developers cut back on their development time and improve their WordPress powered websites since 2008.
Reverie Framework is an extremely versatile HTML5 WordPress framework based on ZURB's Foundation, a powerful tool for building prototypes on any kind of devices.
Bones Html5 WordPress Starter Theme
An HTML5, Mobile-First starter theme for rapid WordPress developement.
The PressWork Toolbox lets you style any theme in a live preview environment without any code, drag & drop to set your layout in seconds, add Google fonts, and much more.
A powerful, lightweight theme options framework.
Carrington is a CMS theme platform for WordPress that makes it easy to create unique looks for different categories, post types and comments just by creating custom templates.
A great starting point for quickly creating WordPress Themes using HTML5.
Use Headway to build any layout you can think of, customize any page, add colors, fonts, and more;all with the power of the Headway Visual Editor.
A clean & powerful blog framework for WordPress packed with options for customizable layouts, typography, navigation, widgets, page templates and more.
A simple set of HTML5 and CSS best practices to get your HTML5 project off on the right foot.
This collection presents 38 handy and useful smartphone and web UI kits and wireframe templates for you. These UI kits and wireframe templates can be downloaded for free of cost, and can be used to create user friendly user interfaces for web as well as mobile platforms. With the help of these kits and templates, you can make your designs look more beautiful and can also make them look more appealing and interesting as well.
So, here is the complete list of 38 Free Web and Mobile UI, Wireframe Kits and Resources for your use. We hope that this collection proves to be the best and will help you get going in the initial phases of your UI designing project.
Web And Mobile UI Kits
UI Kit – Free PSD For Personal & Commercial Use
Freebie iGallery Repository App Concept
Flatastic Mobile Ui Kit Freebie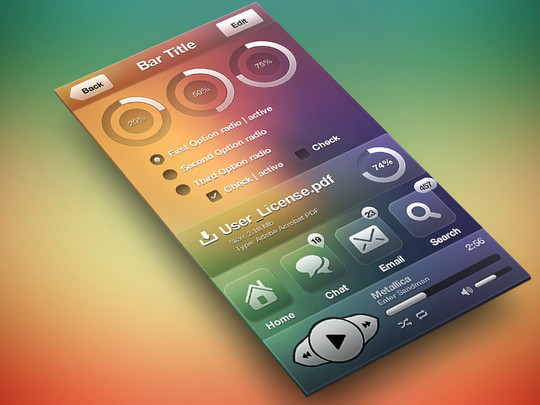 iOS 7 Login & Register App Free
Wireframe Templates
Vector Wireframe Kit & Symbol Library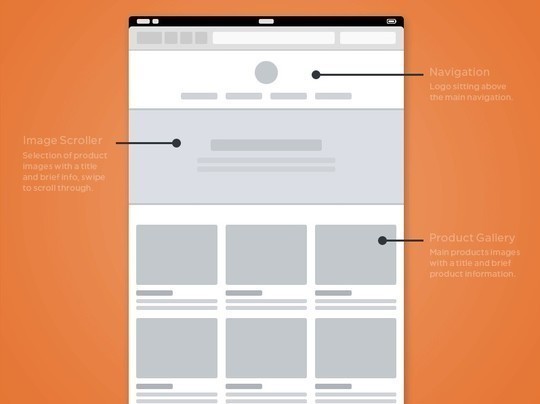 Free Blueprint Wireframe PSD Kit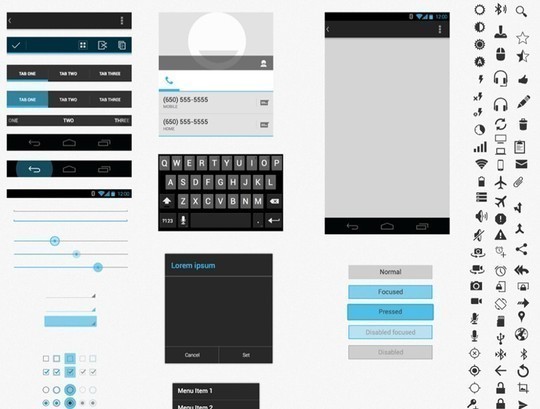 How To Wireframe An iPhone App In Sketch
Are you facing difficulty in choosing a domain name that works for you? If yes, then you should look into this collection where we are showcasing 15 excellent tools that help you in selecting an ideal domain name for you. Selecting a domain name is the first step in establishing an online presence and your domain name has a great influence on the overall of your website performance. A relevant domain name wins the half battle.
Below, you can find 15 useful tools for selecting an ideal domain name. We hope that you will find this collection useful for you. Here is the full collection. Please feel free to share your opinions with us via comment section below. Your comments are always more than welcome.
Domainr finds domain names and short URLs. Instantly check availability and register for all top-level domains.
Lean Domain Search helps you find a great available domain name in seconds.
Our free tool lets you enter words and it will try every combination and tell you which are available.
Find incredible domain names using our ultra-fast domain name generator. It's the best domain name search engine ever, no kidding.
NameBoy will generate domain names based on the keywords you enter below. Find domain names with the best domain name generator for domain name suggestions, website name generator and domain name search.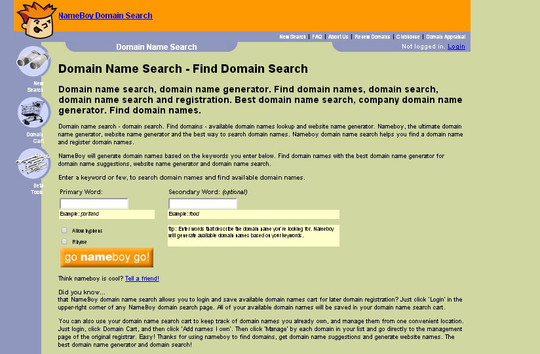 This free Domain Name Search helps you find available domain names. Search instantly as you type. Supports every extensions. Register your domain today.
A smart domain name search and name storming tool to help you find the perfect domain for your business brand, startup, company, app or blog.
Domize is a domain name search engine that begins looking up the availability of a domain name as soon as you start typing it. Domize provides a secure and private environment to search for your next domain name.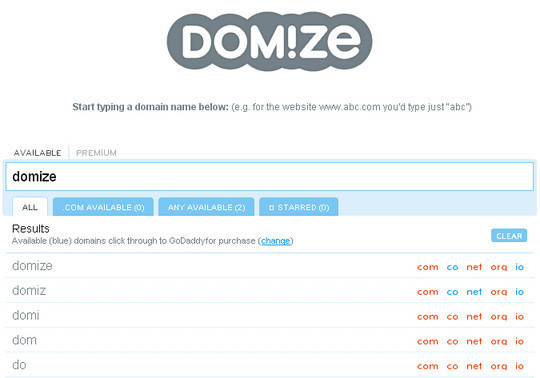 A cozy place to pick a short and catchy name for your product, company or domain. Great source of quirky ideas of available domain names that roll off the tongue.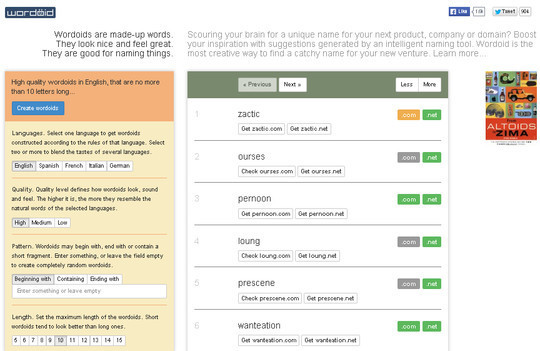 Use Dot-o-mator to create domain name suggestions. How it works: enter a word (or words) in the left box, then choose some endings (or type in your own). Click to combine them. If you see a name you like, you can check its availability or save it to your scratchboard.
squurl is a fast domain name search engine. quickly find out instnatly if your favorite dot com name is available.
Free Domain Suggestion Tool. Create huge lists of keyword-rich, generic domain names and check their availability.
Find great domain names, app names, or business names. Search domain names, and get suggestions. Panabee is your free brainstorming partner.
Best Domain Name Generator, Suggestions & Ideas Tool. Find All Available Short, Catchy & Brandable Domain Names With This Advanced Domain Generator Tool.
Here we have come up with another fresh and exciting collection of CSS3 jQuery pagination plugins. jQuery is nothing less than a blessing for the developers all over the world. It has simplified the web development process quite a lot. Adding pagination is the best way when you need to display large amount of data and by the help of these CSS jQuery pagination plugins, developers can easily create pagination.
All these CSS jQuery pagination plugins are very easy to be integrated on your website, and perform their function flawlessly. Here is the full collection after the jump. We hope that you will like this collection and find these CSS jQuery pagination plugins useful for you. Do share your opinions with us via comment section below.
Simple jQuery Pagination plugin
Pure CSS3 Animated Pagination Designs
AJAX Pagination using jQuery and PHP with Animation
Pagination with jQuery, MySQL and PHP.
jQuery Pagination Plugin: Smart Paginator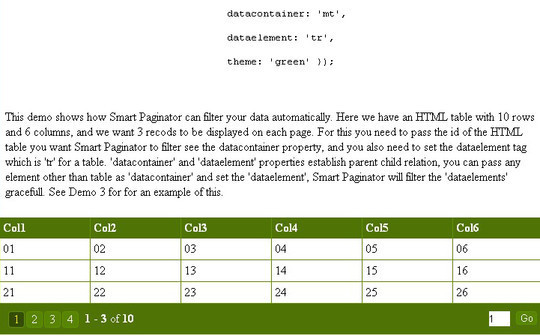 Use Jquery To Generate Quick Pagination
JPaginate: A Fancy Jquery Pagination Plugin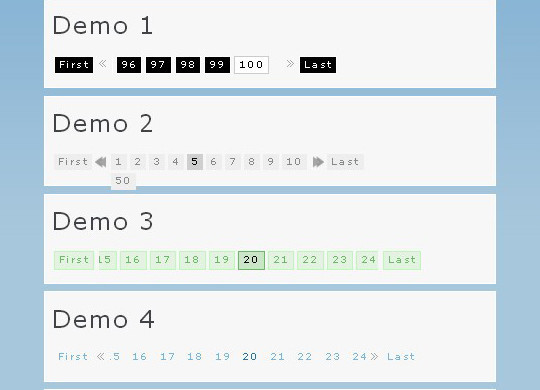 Easy pagination with jQuery and Ajax
Extreme Makeover: jPaginator CSS3 Edition
Pajinate – A jQuery Pagination Plugin
Making a jQuery pagination system

Simple Pagination Using jQuery & jPages Plugin
How to create easy pagination with jQuery
jQuery Plugin For Long Content Pagination/Slider Plugin – Text Pager
Easy Client Side Pagination Using jQuery Dynapagin Plugin
Slider Pagination with jQuery UI Slider – SliderPagination
In this collection, we are presenting for you some very beautiful monospaced fonts that have gained huge popularity in the recent days. Monospaced fonts are those in which all the alphabets have the same width, and therefore, these fonts give your design a simple, uniform and interesting look while keeping the text easy to read. Their consistency and simplicity is what that makes them quite desirable.
Here is the full collection after the jump. We hope that you will like this collection and find these fonts inspiring as well. Do let us know via comment section below what you think about this compilation. Your comments are always more than welcome.
Droid Sans Mono Great Coding Font
The Xerox Alto Mono-Spaced Font Rises Again
Humane Theme For TextMate And Xcode
More Screen-Shots of Envy Code R Preview 7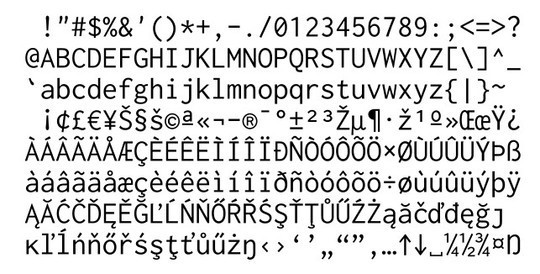 Envy Code r Preview 7 Coding Font Released
In this collection we are showcasing a beautiful and eye catching round up of some clever and creative shopping bag designs for you. These shopping bags are unique and different from what we have seen in the markets. These shopping bags will turn your dull and boring grocery bags and shopping bags into something very exciting and appealing.
Here is the full list after the jump. We hope that you will enjoy this collection and will find this list inspiring for you as well. Do let us know what you think about this compilation. Have a look and enjoy!
Canon EOS 500D Brochure & Collaterals
Habitat Shoe Boutique Branding
Creative Shopping Bag for an audio store
Are you looking for some iPhone and Android mockup PSDs designs for your current project? If you are struggling with finding out some high quality PSD iPhone mockup designs, then stop looking any further. In this post, we have put together 40 exceptional and high quality iPhone and Android mockup PSD designs for you. All these PSD designs are free to use, but we would encourage you to read the terms and conditions before using them for commercial purpose.
With this collection, we aimed to help graphic designers in creating usable and user friendly iPhone mockup designs. We hope that this compilation will help you get what you need for your project. You can share your opinions with us via comment section below. Also let us know if we have missed any good resource. Enjoy!
iPhone Mockup Psds:
3D View iPhone 5S Psd Vector Mockup
3D iPhone 5 Psd Vector Mockup v2
Transparent iPhone Mockup + PSD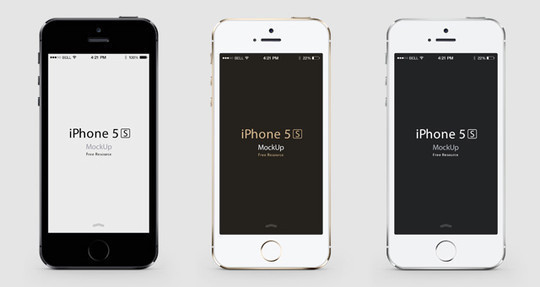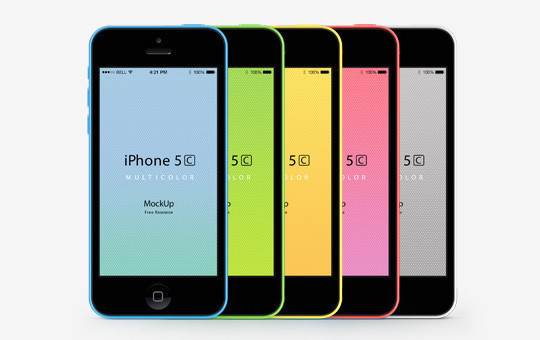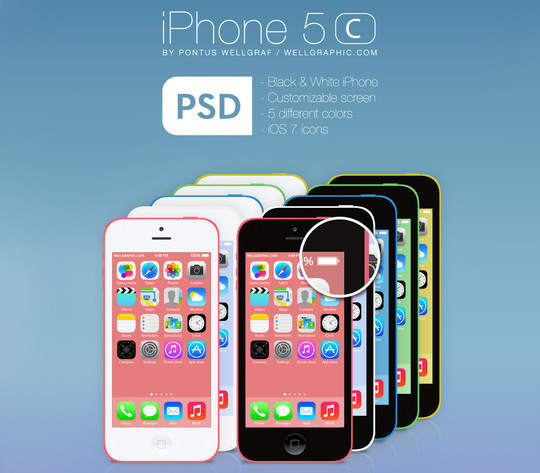 iOS7 & semi-flat iPhone 5 mockup
iPhone 5 Psd Flat Design Mockup
Apple iPhone 5 Vectorized Mockup
High Resolution iPhone 4/4S PSD Template
Free PSD – Application Perspective Screen Mock Ups 2
Flat Devices – iPhone 6 & iPad Mini
FREE PSDs – iGravertical Screen Layers + iOS 7 Screen Converter
iPhone 5 black and white blank templates (PSD)
Android Mockup Psds:
Android GUI: 1000+ Fully Editable PSD Elements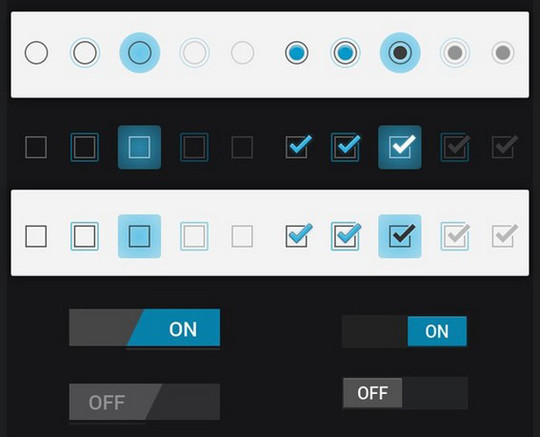 Android 4.0+ ICS/JB GUI Design Kits in PSD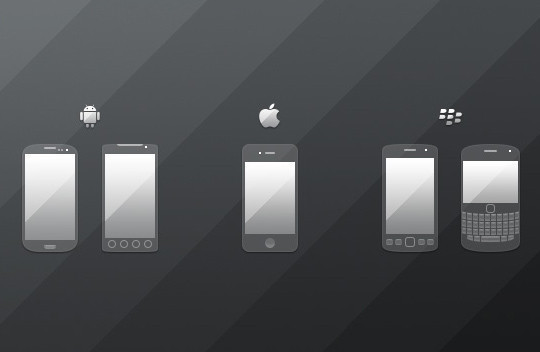 Android GUI Set free Photoshop files
Nexus Screen Android UI Design Kit PSD Mockups
Android 4+ UI Design PSD Free Download