Best of the Web
Here we have out together a useful collection of 40 useful tutorials and articles for the web developers. Internet has simplified many complicated concepts into easily understandable sub components so that new users or beginners as well as professionals can get benefited from. Web based tutorials is one of those resources that are valuable in bridging the gap between the new technology and its prospective learners.
This compilation presents 40 tutorials and articles for web developers. These resources not only save their time but will also make their workflow more fun and easy. We hope you like this.
How To Put WordPress Site Into Maintenance Mode
There are several ways of putting a website into maintenance mode, and the technical details may differ accordingly. If you are on WordPress, here are 3 ways to put your website into maintenance mode.
Create a flat colorful contact form with HTML and CSS
In this styling tutorial we'll be creating a flat and colorful contact form with HTML and CSS. Note that this is only a styling tutorial.
How To Design Custom Pricing Plan Tables with HTML5 and CSS3
For this tutorial I want to demonstrate how we can create pricing tables with just a bit of HTML5 and CSS3. Despite the name, I haven't actually used any
elements within the design.
How To Create A Self-Paced Email Course
In this tutorial we will learn how to create a self-paced email course.
Create a Flipping Awesome 3D Gallery with jQuery Flipping Gallery
Here, we would like to show you another jQuery plugin of mine called Flipping Gallery that will let you add a simple but beautiful 3D flip gallery right on your website with a simple markup and one simple function call.
Create an Awesome 3D Interactive Object using only Images and jQuery
Here, we have created an easy-to-use plugin that lets you create a 3D interactive object using multiple images as frames allowing your users to manipulate the object as they like. This plugin is perfect for showcasing your product to the world.
Add Depth to Flat UI with Flat Shadow.js
Here, let me introduce to you a little jQuery plugin I created to do just that called, Flat Shadow. This plugin will automatically add a beautiful shadow effect to your HTML elements without you even opening Photoshop. I'll guide you through all the features available and how you can incorporate it in your work.
Create a minimalistic black and white navigation with HTML and CSS
In this tutorial We are going to show you how to create a minimalistic black and white navigation using HTML and CSS.
How To Design A Mobile Game With HTML5
In this article we will learn how to design a nobile game with HTML5.
How To Setup WordPress Using OpenShift
Do you want a free self-hosted WordPress blog? We're going to demonstrate how to install and run an instance of WordPress blogging software on the OpenShift platform in just an hour.
Quick And Easy Way To Install WordPress Locally.
Easy Display Switch with CSS and jQuery
Here we are going to demonstrate how we can make a simple list-style interface that switches over to thumbnails using jQuery. The user may find this helpful when browsing website articles, e-commerce products, and other similar galleries. The design itself is quite simple to create and there isn't much required jQuery at all. Check out my live sample demo below.
Fix Any Div Container into View Port
Trying to fix a div container dynamically can be a real pain for developers. The CSS only solution doesn't offer enough flexibility for it to be used in real world situations, so the only way to go is to create a Javascript to calculate the position and place them dynamically. Even then, it can still be overwhelming.
How To Code an Image Zoom Hover Display with jQuery
In this tutorial we want to introduce a very simple jQuery plugin called EasyZoom. It's all free and open source to download right from Github. The tool makes it super easy to create your own image zoom panel, which can appear on mouseover or be tied onto another event handler. Check out my live sample demo to get an idea of the final product.
How To Create Custom WordPress Template Tags
In today's tutorial, we are going to walk you through this not-too-complicated process. Let's get started with the fundamentals.
How To Display "Featured Content" In WordPress
You probably have stories in your blog you want to highlight to your readers. This is commonly referred to as "Featured Posts" or "Featured Content". If you are using WordPress, displaying these featured posts can be achieved in various ways, one of which is using a plugin like Jetpack.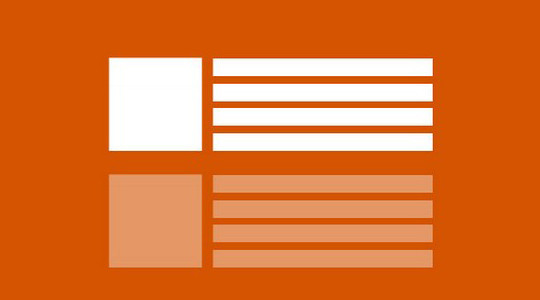 Create a CSS/jQuery Image Rotator with Descriptions
In this tutorial I am reintroducing some of Soh's original codes on how to build this dynamic automatic rotator. The jQuery is contained within the same index file and it is easy to follow along.
Using HTML5 Drag And Drop To Create A Shopping Cart
The release of HTML5 introduced native Drag and Drop functionality to modern web-browsers. This means it is now possible to have movable elements on screen without the aid of frameworks like jQuery. This week we'll be taking advantage of the drag and drop functionality to create a basic shopping cart. The basic functionality we'll cover, will be adding an item to the cart and if it already exists updating the quantity and totals.
Using CSS3 pseudo-classes and transitions to create interactive links and buttons
Hyperlinks and buttons are a functional yet in general boring aspect of a website or web application. They tend to provide very little feedback when you interact with them. This doesn't have to be the case, it's very easy to add some simple styling to let the user know that they have either interacted with or can interact with an element.
Semantic CSS With Intelligent Selectors
In this article, we will explore an alternative approach to styling Web documents, one that marries document semantics to visual design wherever possible. With the use of "intelligent" selectors, we'll cover how to query the extant, functional nature of semantic HTML in such a way as to reward well-formed markup. If you code it right, you'll get the design you were hoping for.
Using CSS3 to provide smooth resize effects
Ever noticed if you resize your browser window with Gmail open (or Asana or a host of other sites) the various elements on screen resize automatically in a smooth animation? This can be done using JavaScript or jQuery, but can also be achieved using CSS3 transitions and @media selectors.
Create a flat bubble navigation with HTML & CSS3
In this tutorial I'm going to show you how to create a flat bubble navigation with HTML and CSS3.
How To Code a Forrst API Webapp using JSON and jQuery
In this tutorial We want to demonstrate how we can access the Forrst API using jQuery. Some API wrappers actually require server-side code like PHP or Ruby.
Embed an Interactive Panoramic Photo with jQuery Panorama Viewer
Here, I have developed a very simple plugin that will let you retain the normal width of the panoramic photos while letting your viewer interact and scroll through them. Let me introduce to you, "jQuery Panorama Viewer".
Create a Dynamic Flip Out Card with FlipOut_Cards.js
Flip Out Cards is a plugin that will let you display more information by flipping out extra cards without consuming much space. Without further ado, let's explore all the possibilities that this plugin can offer.
Create a Ticking Intro Animation for Your Typography
I love flat design. It allows us designers and developers to be able to focus on content and typography instead of spending our time aligning pixels for elements with no utility. Today, I have decided to write a plugin called Flipping Text that will create a ticking intro animation for your typography for your website.
How To Code a Hidden Author Bio Display using jQuery
In this tutorial I want to demonstrate how we can build a very simple HTML5 webpage recreating a full author bio display.
Recreating the Awesome AirBnb iOS7 Menu Animation for the Web
Have you seen AirBnb's new iPhone app they redesigned for the iOS7? If you are using an iPhone, I suggest you download the app and play around with their side menu. The awe-inspiring animation had me stunned when I first saw it and so I decided that I would try my best to recreate a similar experience, but for the web. The result was this jQuery plugin I made called Fly Side Menu.
Creating an Immersive Slider Experience with jQuery Immersive Slider
Here, let me present to you Immersive Slider, a plugin I built to help developers create a more immersive slider experience by changing the whole container to match the viewing slide like you see on Google's TV website.
Creating a Parallax Scrolling Webpage Using Jarallax.js
In this tutorial we will be creating a single page based on this Parallax Scrolling effect using a JavaScript library called Jarallax.js.
Creating an Apple's iPhone 5S Website
Here, I have decided to build a simple plugin called One Page Scroll that will let you quickly create a similar website to the iPhone 5S and iPhone 5c page, with one JS call. Without further ado, let's begin diving into all the features available.
Create a Smooth Jump-To Sub Navigation Menu in One JS Call
To help reduce this, I've decided to create a plugin that lets you add a Jump To sub navigation menu with one JS call. The readers will be able to use this to jump to data they are interested in right from the start. Want to know how I did this? Without further ado, let's begin diving into the plugin features.
Notify Better.js: Creating a Dynamic Favicon and Title
In this article I would like to introduce a jQuery plugin called Notify Better that I built to help web developers create a better notification allowing them to show a notification bubble right on your website's favicon or on your website's title with only a few lines of code.
Building a Single-Page Dynamic Website using AnimateScroll.js
In this tutorial I want to demonstrate how we can use AnimateScroll to build a sliding single-page website layout.
Building Vertical-Tabbed Content Sections with jQuery
In this tutorial I want to demonstrate how we can build a custom vertical content section using jQuery. All of the internal content is held inside div containers which can be navigated with an icon-based menu.
Creating the New Google Play's Multi-Level Navigation from Scratch
Google have recently released a new Google Play website complete with a new redesign and what caught my attention was the way they implemented their navigation bar. With the smooth animation and how they let users peek at the root-level menu by simply hovering a back button, I decided to build a similar navigation menu from scratch using HTML, CSS and jQuery.
How To Build a Range Slider Input with jQuery UI
I want to demonstrate how to build a more customized version of the range slider using jQuery UI. The slider widget is a part of the jQuery UI core library so it comes prepackaged with the script. This makes it really easy to play with because the documentation has been well-sourced and easy to consume.
How To Make a Custom HTML5 Select Menu with Selectize.js
In this tutorial I want to introduce the Selectize plugin for jQuery. It allows developers to greatly alter the presentation of input fields related to select menus and tag-formatted text fields. This can provide a tremendous benefit on projects where you need a cleaner, updated interface. It is a fairly straightforward process and shouldn't take more than 60 minutes to create.
Creating Content Tabs with Pure CSS
As CSS3 has started gaining more popularity and more browsers are starting to support it, many common interactions that you would expect from a website that were created using JavaScript are now being replaced by pure CSS solutions. Today I'll show you how to create an animated content tab using only CSS.
Making Draggable Webpage Elements using jQuery
I want to demonstrate how using a very simple jQuery UI script will allow for any objects to be dragged along the page. Since this is all built into jQuery we have the ability to use callback functions, which are sort of like unique JS codes we write whenever a user drags or drops an item. There are so many different examples on the jQuery UI website that you should definitely go and check out. I am not using anything overly complex, but you can also see my live demo or download the source codes from the links below.
In this post, we have gathered 10 best bootstrap design tools for the coming year. Bootstrap is the most commonly used front end framework in 2013 and many of you must have played with it. Therefore, we thought to compile a list of some useful bootstrap design tools for you.
As a designer, it is always useful to look for some more design tools and options to make designing and developing tasks easier. Here, we are presenting 10 best bootstrap tools for 2014. We hope that you will like this collection. Also, let us know if you have more tools to recommend. Your comments are always more than welcome. Enjoy!
Bootstrap Designer is an online design tool, producing awesome HTML5 templates based on Bootstrap framework.
In this round up, we are presenting another useful assortment of some appealing tissue texture for you that you can use in your creased looking designs. High resolution textures are the most in demand design element on the web these days and many designers constantly look for fresh and appealing textures that they can incorporate in their design.
Keeping this in mind, we thought to compile a collection of some useful and appealing textures, and therefore we have come up with this list of 40 most appealing tissue textures for you. The creased look of a tissue paper is great to use on scrapbook pages. All these textures are free to download. You can use them in your designs and make them look visually appealing and attractive as well. Enjoy!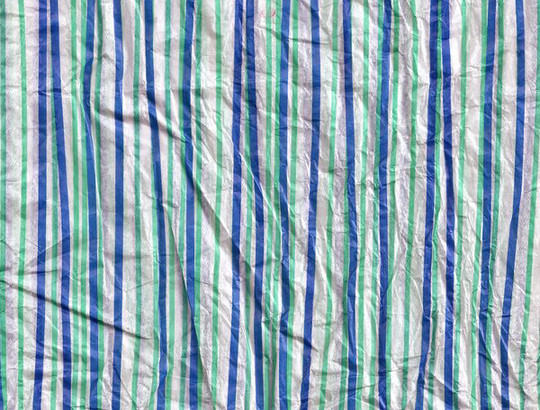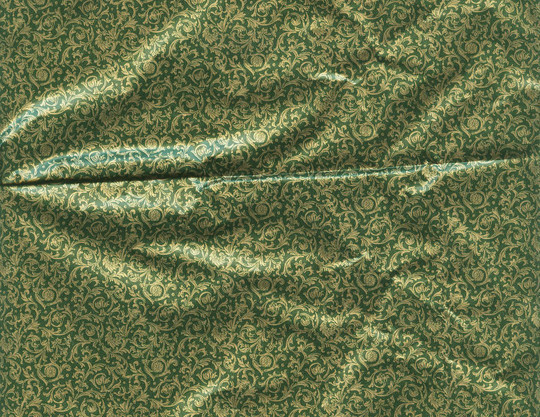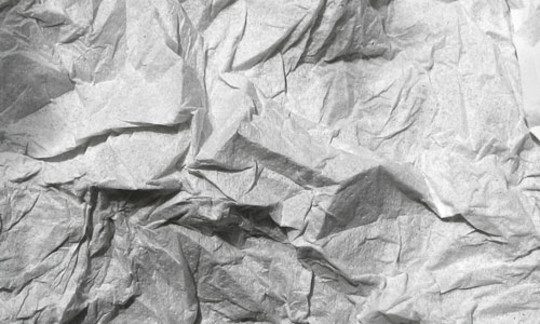 5 Wrinkled Tissue Paper Textures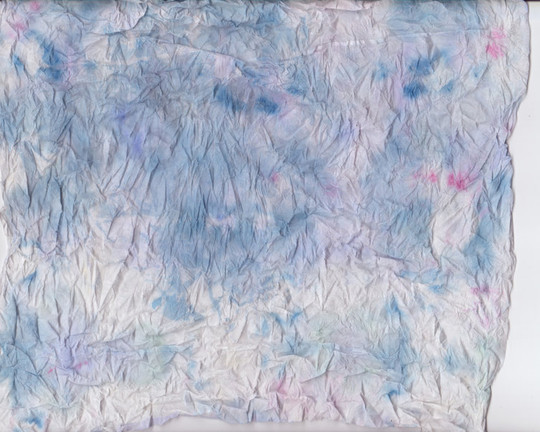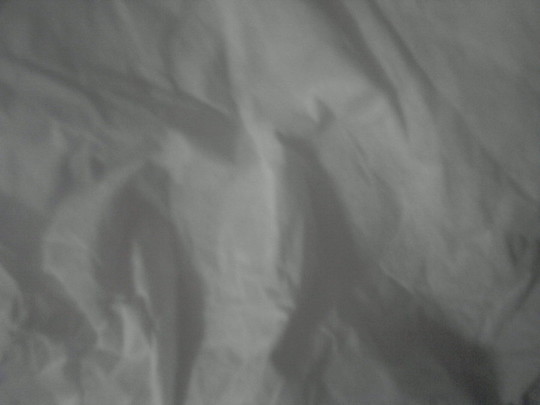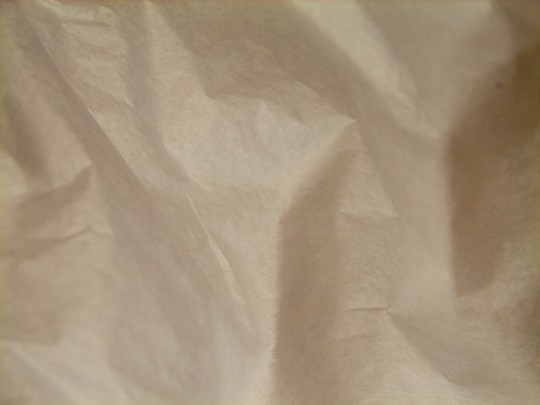 White Tissue Paper Red Plastic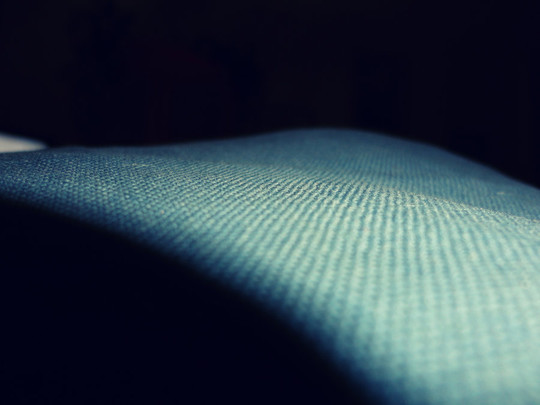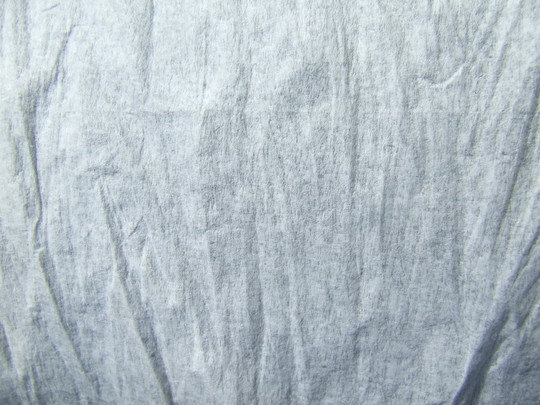 Without any doubt, HTML5 has made designers job pretty easier. HTML5 is the most recent version of the HTML standard and it comes with so many advanced features and improvement. The main focus of HTML5 has been on expanding the capabilities of the language (HTML), and therefore, this new and improved version provides support for the most recent media and interactive capabilities while maintaining its readability for the humans. This is the reason why major players in the industry are investing heavily in HTML5 application development.
In this collection, we have put together 40 original HTML5 markup websites for your inspiration. So what do you think? What did we miss? Which website do you like the most and why? Leave us a comment and let us know what you think of the proliferation of design inspiration in general on the web.
GreenCampusGuide – ProjectGreen
Adobe Photoshop; bliss in the world of digital designing is the most powerful tool any graphics artist have in the arsenal of designing software. A mark of excellence, Photoshop itself is one of the most prominent image editing and graphic designing software around the world, let alone in the Adobe family. It is most popular platform for illustrations,image editing, retouching, manipulations, print promos and the long list of digital graphical possibilities goes on with Adobe Photoshop.
"Seeing is believing," and that's what Photoshop is best it. Photoshop enables digital artist with power of crafting the most perfected visual graphics ever.Trying your skills at it is a fun experience whereas pros are always checking out newer techniques to trademark their own skills to newer heights.
Trying to get one of those great Photoshop trick up your own sleeves? Then look no further as we have the Ultimate Collection of Fresh Adobe Photoshop Tutorials for another great start for beginners and a newer level to reach for pros. Enjoy learning!
The Ultimate Guide to Adjustment Layers Vibrance
In this tutorial,we will take a close look at the Vibrance Adjustment and will explain everything you need to know about it. Let's get started!
Create a Middle-Earth Inspired Landscape in Photoshop
In this tutorial, we will show you how to create a lush and vibrant "Middle-Earth" inspired landscape in Photoshop. Let's get started!
Create a Summer Inspired 3D Text Effect in Photoshop
In this tutorial, we will show you how to create a summer inspired 3D text effect. In the process, you will learn how to use Photoshop's 3D features to create the basic text shape and then combine it with various images in order to achieve a desired result. Let's get started!
Create 3D Rubber and Glass Text in Photoshop CS6
In this tutorial, we will explain how to use the vector editing and 3D capabilities of Photoshop to create rubber and glass 3D text. In the process, we will show you how to create the materials, modify the lighting, render the scene, and finally, how to enhance the color of the final result. Let's get started!
Create an Earth Shattering Disaster Scene in Photoshop
In this tutorial, we will show you how to re-create that scene using a selection of stock photographs. Let's get started!
How to Design an iPhone Music Player App Interface With Photoshop CS6
In this tutorial, we will show you how to use these new features to create an iPhone music player app interface in both the original iPhone resolution, as well as retina without having to repeat the same process for both designs. Let's get started!
Create a Metallic 3D Logo With Photoshop and Filter Forge
In this tutorial,we will explain how to combine Photoshop CS6′s 3D tools with Filter Forge to create a metallic 3D logo that is built "Forge" tough. Let's get started!
Create a Fantasy City Using Architectural Photographs
In this tutorial, we will show you how to create a fantasy city that is built on a rock structure, similar to Minas Tirith from "The Lord of the Rings." In the process, you will learn several techniques to help you incorporate architectural photos into your artwork. Let's get started!
How to Create Contemporary Abstract Background of Geometric Shapes in Adobe Photoshop CS6
In this tutorial,We will show you how to create an abstract compositions of colored geometric shapes. The technique is pretty simple and the whole tutorial can be done in less than one hour – though feel free to keep experimenting in order to create your own realisation. Layered PSD file included. Let's get started!
In this tutorial, We will show you how that's made using the 3D features in Photoshop CS6 Extended, or Photoshop CC. Using the Split Extrusion feature will allow you to edit each letter individually.
Make Your Own Minecraft Skin In Phtotoshop
In this tutorial we will show you how you can utilize Adjustment Layers to quickly edit game skins, such as the one used to change the appearance of your Minecraft characters.
Disneys Frozen Text Effect In Photoshop
In this tutorial you will learn how to create a disneys frozen text effect in photoshop.
Stained Old Paper Texture In Photoshop
In this tutorial we are going to be creating a stained, old paper texture, which almost looks like a ancient treasure map! All with just Layer Styles, a few filters, and a Layer Mask.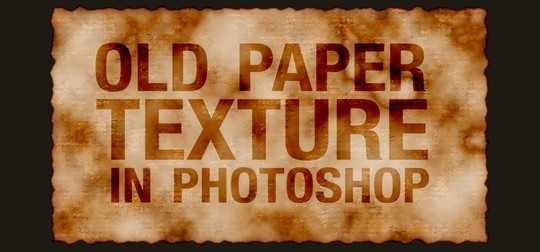 Mystical Mountains Photo Composition In Photoshop
In this tutorial you will learn how to create a mystical mountains photo composition in photoshop.
Turn Day Into Night in Photoshop
Turn day into night! Use the power of Adjustment Layers and Blending Options to turn a bright daytime image, into a semi-realistic nighttime image. While these settings may not give you 100% perfect results, you can use the same techniques on your images with a bit of tweaking.
In this Photoshop tutorial, we are going to be creating a wood text effect using a simple texture, Layer Styles, Adjustment Layers, and blending methods.
Cholocate Text Effect In Photoshop For Valentines Day
In this tutorial you will learn how to create a chocolate text effect in photoshop for valentines day.
How to Create a Chalk Logo Effect in Photoshop
In this tutorial, we will show you how to apply a chalk effect to an illustration in Photoshop.This technique can be used on anything from a typographic illustration to a logo. Let's get started!
The Blur Gallery In Photoshop CS6
In this tutorial,we will explain the differences between the three new blurs in the Blur Gallery that have been added to Photoshop CS6; Field Blur, Iris Blur, Tilt-Shift. Plus, if you're running Photoshop CS6 13.1, available to Creative Cloud members, you can now apply these blurs to Smart Objects
Encryption is necessary because it protects your data stored on computer disk. By the use of disk encryption you can save your precious data even when your operating system is not working or active. A password is required to decrypt the data again and to open it.
In this post, you will see list of 13 best and free file encryption software and tools. We hope that all these file encryption software and tools will helpful for you. Feel free to share your opinions and comments with us via comment section is below.
Free open-source disk encryption software for Windows 7/Vista/XP, Mac OS X, and Linux.
Enigmail is a security extension to Mozilla Thunderbird and Seamonkey. It enables you to write and receive email messages signed and/or encrypted with the OpenPGP standard.
Whisper Systems' Red Phone for Android
Secure your communication with our mobile applications. It's that simple.
Send Peer-to-Peer Encrypted Texts, Phone Calls, Video Calls, and File Transfers from Your Mobile Device.
Join over 20 million Ghostery users and download the web's most popular privacy tool.
Cipher0z is a file encryption freeware that is used to encrypt text files and lets you protect them with password. It is one of the simplest file encryption software that is specially designed to protect text files containing your confidential data. Cipher0z uses AES encryption method which is one of the most popular used method to encrypt files.
File Encryption Software: Free File Camouflage
Free File Camouflage is a free file encryption software. It enables you to hide confidential data or files inside a jpeg file, protecting them from prying eyes in the best possible way. Files are generally encrypted using AES and are hidden inside a jpeg image.
iDoo File Encryption Free is a free File Encryption software which allows you to password protect Files on your system. Moreover, this file encryption tool allows you to hide, lock and protect files easily without any complicated process.
File Encryption is a free software for Windows that helps to encrypt files with password and also lets you select folders to encrypt & secure them. Thus you will be able to add multiple files and folders at a single time for encryption.
AES Crypt is a file encryption software that encrypts your files easily and secure your sensitive/personal files. There is no need to get worried about the fear of losing your important, personal or sensitive files, once you have AES Crypt file encryption software with you.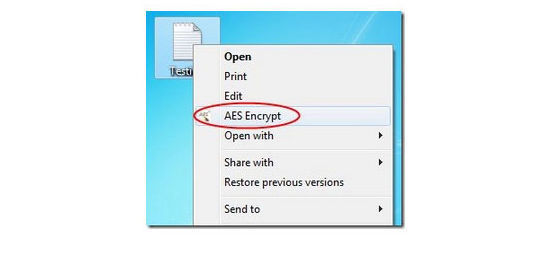 Cryptography Studio is a free encryption software for Windows that lets you easily encrypt a file and decrypt encrypted files protected with password. Hence you can protect important files with password and can decrypt them with the same password. This software also provides multiple hash algorithms which you can choose at the time of encryption.
To encrypt a file, just drag and drop the file to Encryption section. Conceal will prompt you to specify a password for the encrypted file. This ensures that anyone who want to decrypt that file needs to know that password.
Ghost Puzzle is very efficient, free file encryption software which has been designed for encrypting and decrypting files in order to ensure they are safe enough from unauthorized access.
Another amazing and wonderful collection of jQuery and CSS3 for you is presented here. In this collection we are showcasing 40 jQuery and CSS3 loading animation and progress bar plugins and tutorial. One thing keep in your mind that CSS3 animations are not yet supported in old browsers so you have to try modern browsers if you want to see the live action of these outstanding plugins. With loaders and progress bars users know that something is still going on that's why loaders and progress bars are very essential for users.
With these loading animations and progress bars you can make your web application and websites more stunning and eye-catching. All these jQuery and CSS3 loading animation and progress bar also help you to enhance the performance of your websites or web application. This is the reason loaders and progress bars are very famous and trendy these days. Take a look and let me know what you think.
Animated Progress Bar in 4 Lines of jQuery
Beautiful CSS3 And jQuery progress Bar
Smooth Progress Bar Loading Effect
Animated Skills Diagram with Raphael
Creating & Styling Progress Bar With HTML5
Animated Progress Bars with CSS3
The Facebook loading animation
Flickr Style Loading Animation
CSS3 Loading Spinners Without Images
QueryLoader2 – Preload your images with ease
Automatic Page Load & Ajax Request Progress Bar
Google Like jQuery Slim Progress Bar Plugin
jQuery Ajax Loading Overlay with Loading Text
Buttons with Built-in Loading Indicators
Form Submit Buttons with Built-in Loading Indicators
Automatic Page Load & Ajax Request Progress Bar
Form Submit Buttons with Built-in Loading Indicators
Real Time Hints & Progress For Forms
jQuery Plugin For Detecting Image Have Been Loaded
Tiny jQuery Plugin For Animated Loading Spinners
Simple and Customizable jQuery Loading Animation Plugin
For all those typography lovers, this post is particularly designed for them. If they are looking for some cool typography apps then look no further as here we are presenting 13 best typography apps that will become your best friend. We all know how much of a hot commodity typography are to the design and development community and to anyone in general who tends to have some sense of good design. Typography can create an un-measureable impact and it can be both positive and negative. Therefore, it is very important to use typography quite carefully.
Typography is one of the strongest pillars for words. If the words are right, and they appear in the right format, no image or video can surpass them. Below, you will find 13 best typography apps some of them are free while some are premium, but they all worth your time. Have a look!
Fontroid is a world's first social font service that creates best handwriting font with everyone. Let's draw your own font everywhere with a mobile phone. Upload your best work and share the font with the people all over the world. The most popular font is available from the website (fontroid.com) in the TrueType format.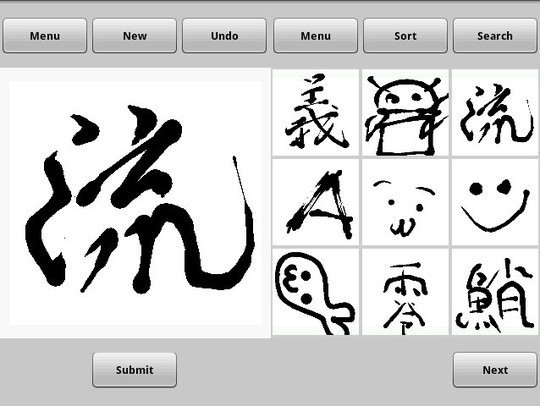 Add beautiful typography, apply stunning filters and photo effects, and add an ever-growing collection of shapes, light FX, textures, borders, patterns, and more to your photos and share them to your favorite social networks!
Live Wallpaper that display Typography. Text, Size, and Color is random.
Create, edit and share images using fonts from world-renowned type foundry House Industries.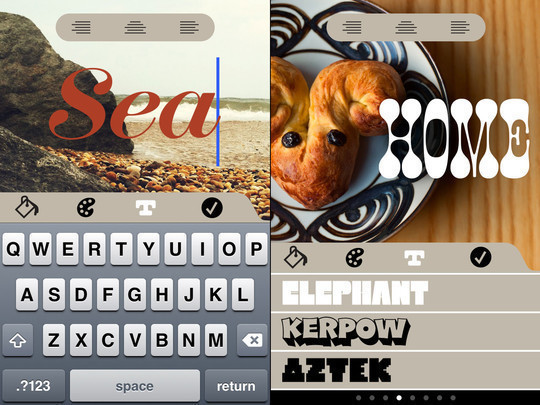 This is a Unicode font browser, color browser, and keyboard keystroke browser useful for Web designers, software developers, colorists, font fans, X windows users, and people customizing the AirMote Remote Control app. It's free and iAd-supported.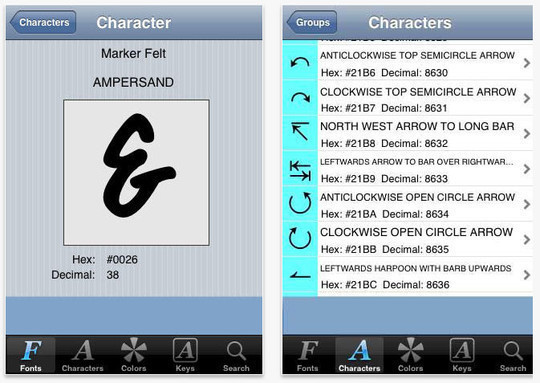 Typography Insight – New ways of learning & teaching typefaces.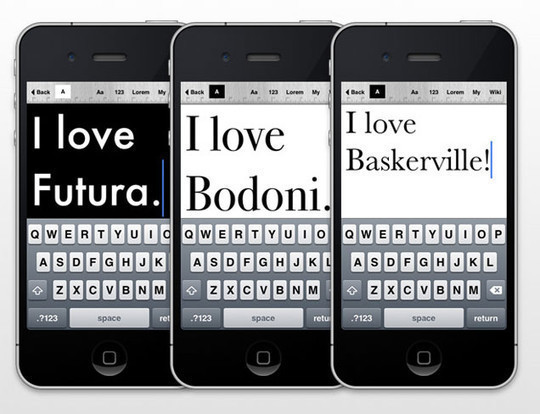 Helvetica vs. Arial is a fun and simple app for designers by designers. It tests and teaches your eye for the typographic details of the two most used typefaces in the world: Helvetica and Arial.
Simple style, Typo Pink Go Locker Theme, designed by Namu studio, is available now!
Add beautiful typography, apply stunning filters and photo effects, and add an ever-growing collection of shapes, light FX, textures, borders, patterns, and more to your photos and share them to your favorite social networks!
Fonts is a free application that displays information about the fonts on your iPhone. This is primarily useful to other developers to see what different fonts will look like in their own applications.
A type diff tool that visually contrasts the differences between two fonts.
Fontest is a developer and typography tool that helps you quickly preview how your favorite fonts are rendered on Android.
Over is the app for adding text and artwork to your photos. Designed with mobile creatives in mind, Over features standard and custom-made fonts and well-crafted artwork combined with a sleek design, easy-to-use functionality, and immediate sharing ability.
PSD files can be a great time saver for the web designers as they allow them to create design quickly without requiring them to design from the scratch. In this compilation, we are listing 45 free to download and fresh web user interface PSD files for the designers. All the PSD files are completely editable to match your requirements.
We hope that you will find these fresh and free web user interface PSD files helpful for you and that these web user interface PSD files will help you in creating effective web user interfaces for your clients. We know that for designers what else could be the best than having such fundamental design element available in ready-to-use format. Do let us know what you think about this compilation. Feel free to share your opinions and comments with us via comment section below.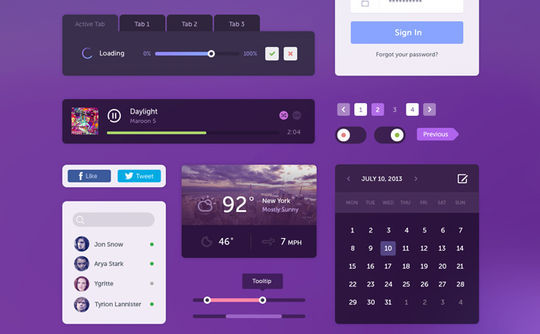 Hotel Reservation Widget Interface
Simple Shopping Cart Checkout Widget
Free download: Flat / Skeuomorphic UI kit
Textures give life to very visual presentation as everything in nature is textured. All designer who are after something realistic needs a make-belief effect that'll be something that makes the visual be questioned, is it real or graphics? A perfect texture is the answer. Easier said than done one might say as not all of us are artist so we could create them on our own.
Most commonly used and favored amongst designers and even viewers is Wood Texture, for it gives the most welcoming effect. First impression is "like"! If you're at designing a nature based theme, you'll automatically pop on the wooden texture, as it's a universal element representing earth, nature and life.
There are many resources online for textures but obtaining a right one is a challenging task. Here we have a High-Res Collection of Painted Wood Texture, most believable, beautiful and in variety that you'll love collecting. Have a go at them!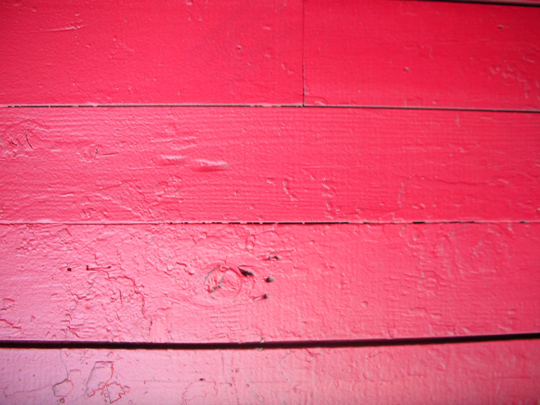 Scratched Paint On Desk Texture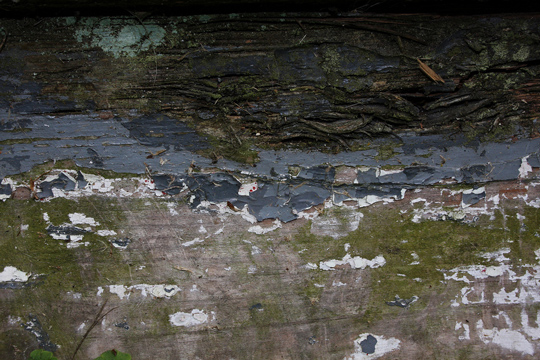 Silver Spray Paint on Rough Wood