jQuery plugins are the great help for web designers and web developers for designing/developing websites. With the help of these plugins, designers and developers can easily make their website designs more attractive and eye-catching.
In this collection, we are going to showcase pure and latest jQuery plugins for you. We are sure all these wonderful and useful jQuery plugins will surely help you in your work. Feel free to share your opinions and comments with us via comment section below.
—————-Recommendations, Please continue reading below—————-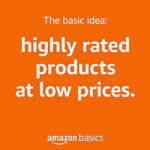 Highly rated daily-life products at low prices Shop Now
From bedding to office furniture and supplies, from kitchen accessories to health & fitness, from storage to travel bags, the amazon basics provides hundreds of daily use products at amazingly low prices with having highly rated consumers feedback. Click here to learn more >>>
PhotoSwipe
TwentyTwenty
With this jQuery, ou can highlight the differences between two images.
ZooMove

ZooMove plugin developed with jQuery, that allows to dynamically zoom images with mouseover, and view details with mouse move.
Adaptive Backgrounds
A jQuery plugin for extracting dominant colors from images and applying it to its parent.
Cropper
This is a simple jQuery image cropping plugin.
Responsify.js
A jquery plugin that makes images truly responsive, without sacrificing anyone's face.
Progressively
Progressively is a javascript library for loading images progressively.
Rebox
This is a small, simple, responsive, mobile friendly jquery gallery plugin.
jQuery.GI.TheWall.js
This plugin could be used to create easily an image gallery similar to the google image search.
crossfade.js
It is a tiny jQuery plugin for crossfading images as you scroll down a page.
Shuffle Images
----------------------Recommendations; Please continue reading below----------------------
This plugin display and shuffle multiple images by moving cursor around or several other ways to trigger.