In this round up, we have put together 12 free to use scrolling plugins for you so that you can create an interesting looking website or create a pleasing online experience. These days, due to the extensive development in the field of information technology, we can now do and create things that were impossible to achieve few years back, and one of them is creative scrolling for website.
Now, designers can have fun with the scrolling of a website and in this way, they can also create an interesting experience for the users as well. Using scrolling plugins is one of the most trendiest thing in the web industry and many designers are switching towards it. The most popular technique is parallax scrolling. It is popular because it makes website scrolling a fun activity for the users.
—————-Recommendations, Please continue reading below—————-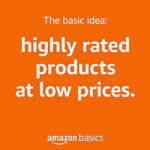 Highly rated daily-life products at low prices Shop Now
From bedding to office furniture and supplies, from kitchen accessories to health & fitness, from storage to travel bags, the amazon basics provides hundreds of daily use products at amazingly low prices with having highly rated consumers feedback. Click here to learn more >>>
Arbitrary anchors for any element on your page using a little jQuery magic.
Create an Apple-like one page scroller website (iPhone 5S website) with One Page Scroll plugin.
A parallax scrolling responsive framework.
Super simple and easy to use parallax plugin for jQuery.
An experimental CSS 3D scroll behavior jQuery plugin.
A handy, loosely-coupled jQuery plugin for full-screen scrolling windows.
Parallax.js is a nifty Javascript framework that allows you to easily add sliding page trasitions and parallaxing backgrounds to any project. Very light weight, very cool. Just like fezes.
Used to recreate the Nike Better World parallax effect.
Scrollocue is a jQuery plugin for building a simple autocue/teleprompter system, to scroll through lines of text.
Stand-alone parallax scrolling JavaScript library for mobile (Android, iOS, etc.) and desktop in just over 9.6k (minified) or 4.5k (minified + gzipped).
A jQuery plugin for defining a custom path that the browser follows when scrolling.
----------------------Recommendations; Please continue reading below----------------------
Create fully containers with width and height of window.