Thanks to all of the participants of contest in which you could Take A Chance To Win Free Accounts With $30 Credit From DepositPhotos. We ran the MySql random query and selected these commenter to give them Single User licenses of DepositPhotos.com free accounts.
DepositPhotos.com is one of the best resource for buying and selling Royalty-free photographs and vector images. Their vast library of imagestock coupled with wide variety of flexible purchase options makes them most convenient and profitable tool for designers, artists and photographers.
Whether you're a designer looking to buy images for a project or a photographer selling your stock, They make working with DepositPhotos.com as easy as possible. Their low, low pricing and flexible purchase plans make it easy to buy exactly what you need instead of just what you can afford, and their generous commission structures give their contributors enormous earning potential.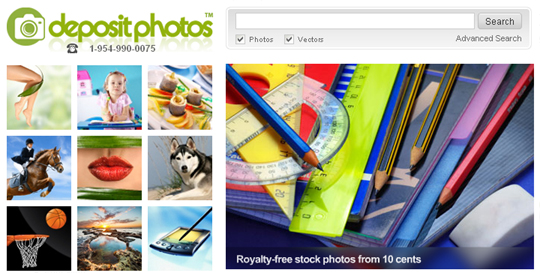 Looking for images containing food, beverages or tableware? That's easy – just start in the "Food & Drink" category. Need an image related to an office environment, work or careers? Visit our "Business & Finance" Category. Maybe you're looking for an image of a ring, necklace or bracelet. Then, start your search in the "Jewelry & Gems" category. With more than three dozen categories to choose from, you'll never have trouble finding the perfect image, no matter what you're looking for!
Congratulations to all the winners from SmashingApps.Com. All of the winners will be contacted in few days. If you are not winner at this time so please be patient and keep visiting here or subscribe to our rss feed, you can follow us on twitter and do not forget to become our fan on facebook as well because we are coming up with another new great contest earlier next week.
Thanks to DepositPhotos.com for sponsoring this wonderful contest at Smashing Apps.
If you want to conduct any contest at Smashing Apps just contact us and send us all the details.