Today, we are listing 23 free and online web based applications specially for web designers and developers which may be very helpful for you as well when you are at work. Designers and Developers will must like this list but you can also use them and will love whether you are office worker, manager, supervisor, student, home user, etc. Most of them are not very well known but they are really amazing in respect to their features. Just take a look at them and share your thoughts here.
You are welcome to share if you know about any free web based application which our readers may like.
LaterThis / Links you like – Later

LaterThis allows you to save and manage links in an ordered fashion. When you save links using LaterThis, the links are automatically organized for you. All your links are archived as long as you want and you can add "stars" to remember your favorites.
LaunchSplash allows you to create a Web 2.0″Coming Soon" Launch Page for your domain quickly and easily. Read more…
Freewebs – Make a web site with photo albums, blogs, videos, forums and more
Make a website in minutes with simple tools for individuals, groups, or small businesses to share photos and videos, open a store, and build a member community.
CrowdSound – Listen To Your Customers
crowdsound gives your users the tools to suggest ideas to improve your product or company, vote on others' ideas, and get your direct feedback in a way never before possible. Read more…
Filemail.com – Sending large files has never been easier!
Filemail is a great free solution to send large size files to anyone. You can send upto 2gb size files with filemail. You will just need upload one or multiple files you want to send to the filemail. Files are encrypted on the servers using a 128bit AES algorithm to ensure security and privacy. Read more…

Allow your visitors to translate text or web pages directly from your website by adding FreeTranslation service in less than five minutes.
W3Counter – Website Analytics, Realtime Web Stats and Web Counter
W3Counter is your free, hosted website analytics solution for answering the key questions about your website: who's your audience, how they find your site, and what interests them. Read more…
FreshBooks – Online Invoicing, Time Tracking and Expense Service
FreshBooks is an online invoicing and time tracking service that saves you time and makes you look professional.
Web Graphics Maker – Free Online Generators
Free online tools which generate web graphics like backgrounds, lines, bullets for your site or blog.
Jott.com: Free voice to text service
Jott converts your voice into emails, text messages, reminders, lists and appointments.
Qipit – Copy and share documents
Copy documents, whiteboards and handwritten notes with your camera phone or digital camera to store, fax, email or publish!
Arkiva. All your Digital Files. One Place
With Arkiva you can secure offsite file storage, sharing, and media conversion. This is free up to 1 gb.
corlive – your contact form, e-mail alternative, no email! Free.
Corlive.com is an alternative to e-mail. Only humans can send messages, so there is no SPAM. Also, there are no anti-SPAM filters, because they are not necessary.
ShareTabs – The easy way to share your links as tabs
Add a list of links to the form below and submit it to get a single link to them all, conveniently displayed in tabs. Great for sharing in Email, IM, Twitter, or SMS.
websnapr – Website Thumbnails For Your Site
websnapr lets you capture screenshots of any web page. Allow your visitors to instantly visualize any web page before clicking. Increase site traffic, click-through rate and site stickiness. Read more…
CollabTRAK is designed with web designers in mind. Manage, collaborate, and track design projects with ease. Enjoy the ability to create unlimited users and manage unlimited projects.
Code collaboration for Web Developers: Springloops
Springloops is a unique source code management tool focused on web development teams. It allows you to code in parallel and share your code safely concentrated on results, not on lost changes or overwritten files. Read more…
Stripe Generator – ajax diagonal stripes background designer
Generate seamless striped background images with ajax diagonal stripes background designer.
Using our WhatTheFont font recognition system. Upload a scanned image of the font and instantly find the closest matches in their database.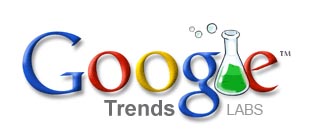 With Google Trends, you can compare the world's interest in your favorite topics. Enter up to five topics and see how often they've been searched on Google over time.
Test your web design in different browsers – Browsershots
Browsershots makes screenshots of your web design in different browsers.
TinyPaste is a service that lets you take large amounts of text and put it all in one place, and then gives you a tiny url to share it with your friends.
Dexrex – Preserve Your Memories
Dexrex is the free add-on for archiving IM & SMS text. Sign in with your screen name, download the plugin, and start saving your world one message at a time.
SmashingApps.com participates in various affiliate marketing programs and especially Amazon Services LLC Associates Program, which means we may get paid commissions on editorially chosen products purchased through our links to any of the linked sites from us.