Codes and Scripts
A great website capability is the demand of many elements working in harmony, creating an engaging experience for users. A great inspiring website is what haves easy navigation, creative design, visual effects, not too heavy of server resources. These may combine a lot of techniques to work together such as HTML and CSS.And to the best combination adds up is jQuery. jQuery does wonders to your websites with effects and plugins giving it that charm it needs to attract attention.
jQuery comes with light and flight worthy web development techniques. Need responsive sliders, great image presentation, dialog alerts, lightweight animations etc. jQuery is these quarries perfect answer for all solutions. With its fast and lightweight JavaScript Library, interaction between languages with hassle-free handling, it gives most rapid web development capabilities ever. When such a great thing is at a web developers disposal, why not start with these great Useful jQuery Tutorials for Web Developers we have for you today for making web development work your favorite profession.
Colorful Sliders With jQuery & CSS3
In this tutorial we are using jQuery and the new transformation features brought by CSS3 to create a three dimensional dynamic slider effect.
Animated Form Switching with jQuery
In this tutorial we will create a simple animated form switch with three very common forms. The idea is not to leave the page when the user goes to another form but instead make the new form appear within the same container, expanding or contracting to the dimensions of the new form.
How to Make Custom Flat Styled Google Maps with jQuery and Flat UI
In this tutorial we will show you how to make custom flat styled google map with jquery and flat UI.
Password strength verification with jQuery
In this tutorial, we'll construct a form that gives the user live feedback as to whether their password has sufficiently met the complexity requirements we will establish.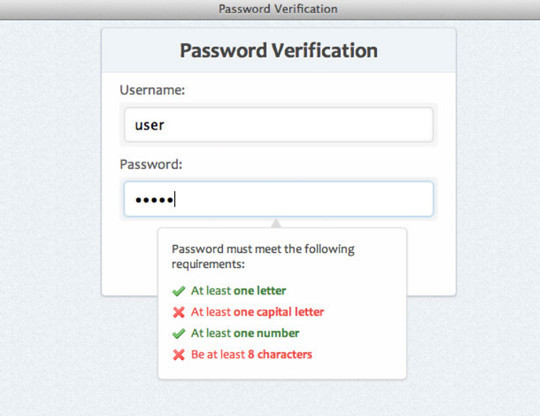 Vertical Scroll Menu with jQuery Tutorial
In this tutorial we will learn vertical scroll menu with jquery tutorial.
Shiny Knob Control with jQuery and CSS3
In this tutorial we will be writing a jQuery plugin for creating a shiny knob control. Aptly named knobKnob, this plugin will use CSS3 transformations and jQuery's new event handling methods to give visitors of your website a new way of interactively choosing a value from a range.
Make Pretty Charts For Your App with jQuery and xCharts
In this tutorial you will learn about pretty charts for your app with jquery and xcharts.
How to Create Login Form with CSS3 and jQuery
In this tutorial we will learn how to create login form with CSS3 and jQuery.
A Simple Movie Search App w/ jQuery UI
In this tutorial, we are using jQuery UI's autocomplete widget, to build a simple AJAX movie search form. The script is going to use TheMovieDatabase.org's free API, to provide auto suggestions against a vast database of movie titles.
In this tutorial you will learn beautiful slide out navigation a CSS and jQuery.
There is the option of using one of the numerous lightbox plugins to do this, but the plugin we will be creating in this tutorial has a lot of advantages over a generic lightbox script.
How to Create a Responsive Image Slider in jQuery and CSS3
In this tutorial we will code a responsive image slider from the Impressionist UI. We will code it using the FlexSlider plugin for the functionality and style it using CSS3.
Animated Content Menu with jQuery
In this we will create a slick animated content menu with jQuery for a restaurant theme. The menu items will be animated and when clicked, a content area with more information will appear.
The talk of the town, the recent revolutionary bend in web designing world is jQuery. Not a surprise as jQuery has taken over the designing field and is in high demand everywhere for its great flexibility giving the liberty of creating many possibilities without losing quality and quantity in any manner from outlook of design to speed of performance of webpages.
jQuery's emphasis on interface between JavaScript and HTML, centralizing on write less and do more approach made it a top notch tool that is fascinating every attention for theremarkable abilities for fast and short JavaScripts that simplifiesanimation, HTML navigations and Ajax interactions for swift web development.
Keep yourself updated for newer examples, options and features for this most essential tool. Don't miss these exceptional jQuery tutorials and stay connected!
Creating Consecutive Slide Using jQuery
Animated Content Menu with jQuery
Create jQuery Pinterest Pin It Plugin
Flyout Image Slider Using jQuery & CSS3
How to turn jQuery accordion into CSS3 accordion
Sweet Tooltip a jQuery & CSS3 Tooltips
Make a Google Powered Shopping Search Website
Making a jQuery Countdown Timer
Making an Interactive Picture with jQuery
Sponsor Flip Wall With jQuery & CSS
Swatch Book with CSS3 and jQuery
How to Create an Interactive Graph using CSS3 & jQuery
Make Pretty Charts For Your App with jQuery and xCharts
How to Create Accordion Menu (CSS3+jQuery)
Shiny Knob Control with jQuery and CSS3
Fancy Image gallery – jqFancyTransitions
An HTML5 Slideshow w/ Canvas & jQuery
Portfolio Zoom Slider with jQuery
This time we are presenting some awesome jQuery plugins for you that have been categorized into different categories so that you can easily find out a plugin you need. With these jQurey plugins, you can complete your tasks quickly and effortlessly and can create interactive web design in less time.
The plugins presented in this collection are categorized into following categories Page Layout Plugins, Menu & Navigation Plugins, Form & Search Plugins, Slider, Gallery & Carousel Plugins, Chart & Graph Plugins, Animation Plugins, Typography Plugins, Image Effect Plugins and, finally, everything else in-between.
Looking for some online code editors, but could not find out up-to-date and most recent online editors? If yes, then this post is for you. Majority of the online code editors on the web are outdated, depreciated and are not for the modern web design. This is the reason why we have compiled this post.
Below, you will discover some useful and fresh online code editors that you would actually want to use. Without any further ado, we are presenting the complete list of 14 online code editors that you would actually consider using. Let us have a look at this collection.
Codeanywhere is a code editor in a browser with an integrated ftp client, and all popular web formats are supported (HTML, PHP, JavaScript, CSS, and XML).
CSSDesk is a online HTML/CSS sandbox. Experiment with CSS, see the results live, and share your code with others.
jsdo.it is a coding community for front-end engineers such as web designers, mark-up engineers, and JavaScript engineers. This is an online editor where you can try running your codes as you write. You can save your codes online as well as show them to the public as your work. Don't worry even if you are not confident in your skill! Arrange shared codes and learn cutting-edge techniques.
BuildorPro uses visual, code editing and debugging tools to provide an extremely agile method of creating and managing your site's design & markup.
Squad is a web-based collaborative code editor. We make it simple to open, edit and share code in real time.
Codeita is cloud-based software for prototyping and developing websites and web applications. It allows users to work together in a social environment, to create, edit and deploy web projects in a LAMP software bundle. Codeita makes it easy for developers to manage code, files and databases right from a browser-based dashboard.
Drawter is a tool written in JavaScript and based on jQuery library. It provides you the possibility to literally draw your website's code. It runs on every single web-browser which makes it really useful and helpful. Each tag is presented as a layer you have drawn.
Free online IDE for web development with built-in FTP.
Maqetta is an open source project that provides WYSIWYG visual authoring of HTML5 user interfaces. The Maqetta application itself is authored in HTML, and therefore runs in the browser without requiring additional plugins or downloads.
Mootools shell, easy test you snippets before implementing.
Codenvy IDE, A multi-tenant, hosted development environment that enables social coding – the collaborative development of applications, gadgets and mashups that can be deployed to a PaaS.
An interactive CSS playground and code sharing tool. Dabblet saves to Github gists and offers many conveniences for CSS editing.
Thimble makes it ridiculously simple to create your own web pages. Write and edit HTML and CSS right in your browser. Instantly preview your work. Then host and share your finished pages with a single click. Easy, huh?
Your code anywhere, anytime… Write, run, and debug your code with our powerful and flexible cloud IDE. Collaborate on your workspaces publicly, or keep them private. The choice is yours!
It is very crucial for a web developer to keep his toolbox up to date with the latest and most useful tools in order to keep up with the tough competition, but on the other hand, finding out good and high quality tools that actually work is not as easy thing. You need to invest loads of time in searching for such useful tools. There are some tools that are very useful and pleasing to use but they are not so popular and therefore they did not get the deserved attention.
Therefore, we thought to compile a post dedicated to such useful and time saving tools for you. To be precise, we are only presenting 14 JavaScript libraries and tools this time. We have a history of sharing some really cool and useful stuff with you and we continue this practice with this post as well. We hope that you will like this collection and find these tools useful for you. Please chime in with other recommendations!
Though there are plenty of paid tools also available but finding the freebies always is a pleasure. So, enjoy this collection and feel free to share your opinion with us.
An Open-Source JavaScript Library for Mobile-Friendly Interactive Maps
Create, read and edit .zip files with Javascript.
Graphene is a realtime dashboard & graphing toolkit based on D3 and Backbone.
gMap is a lightweight jQuery plugin that helps you embed Google Maps into your website. With only 2 KB in size it is very flexible and highly customizable.
Colors aims to be an easy to use color manipulation library that is lightweight and very functional.
A lightweight, easy-to-use jQuery plugin for fluid width video embeds.
A javascript library for multi-touch gestures.
A framework-agnostic styled alert system for javascript. Lightweight, flexible, css3 animation, blah blah blah easy to use something clever needs to go here.
JavaScript Library Boilerplate
An easy boilerplate for rolling your own JavaScript Library like jQuery, Zepto, Prototype, etc.
Socialite provides a very easy way to implement and activate a plethora of social sharing buttons — any time you wish. On document load, on article hover, on any event!
Patternizer – Stripe Pattern Generator Tool
With Patternizer, it's easy to make something amazing in just a few minutes. It takes all the work out of creating complicated patterns, letting you focus on creativity and play. Patterns can be saved and shared with anyone, allowing for collaboration and remixing. And you can access them from any device* worldwide.
Yeoman 1.0 is more than just a tool. It's a workflow; a collection of tools and best practices working in harmony to make developing for the web even better.
Creating custom dropdowns is usually a tedious process that requires a ton of extra setup time. Oftentimes lacking conveniences that native dropdowns have such as keyboard navigation. DropKick removes the tedium and lets you focus on making s@#t look good.
A dead-simple way to generate dynamic bits of HTML and add subtle effects to your content.
In this collection, we have collected 15 helpful websites for testing code snippets. These websites will be of great importance for the web developers as they constantly need to check and verify their codes in order to make sure that everything is working fine. We hope that with this list of code snippets testing you can easily check your codes. Although, there are loads of online tools available for the web developers that they can use to check their codes and some of them even allow them to edit or modify their codes.
With this list of websites, web developers cannot only check their code snippets but also can share them with their colleagues to review. These websites are valuable tools for the web developers and they can check their unprepared codes as well as they can also modify them and can see how they work. Here is the full list. Enjoy!
Ideone is something more than a pastebin; it's an online compiler and debugging tool which allows to compile and run code online in more than 40 programming languages.
codepad is an online compiler/interpreter, and a simple collaboration tool. Paste your code below, and codepad will run it and give you a short URL you can use to share it in chat or email.
jsfiddle is one the most popular playground for web developers. It's an online editor for snippets build from HTML, CSS and JavaScript.You can also share your code snippets with others and embed them in a blog.
Liveweave is a HTML5, CSS3 & JavaScript playground for web developers and designers.
dabblet is an interactive playground for quickly testing snippets of CSS and HTML code. It uses -prefix-free, so that you won't have to add any prefixes in your CSS code. You can save your work in Github gists, embed it in other websites and share it with others.It currently only supports modern versions of Chrome, Safari and Firefox.
Google Code Playground is another great online tool test and run your code without opening an external editor.All of the API's are loaded for you in the Pick an API box.
Another online tool for editing your code snippets. Practiocode renders HTML, CSS and VBScript.
jsdo.it is a website where you can write JavaScript, HTML5, CSS in your browser, and share it.
CSSDesk is a website that allows developers to quickly test snippets of CSS code, and watch the result appear live.
Tinkerbin lets you play with HTML,Javascript and CSS without creating files or uplading to servers.It also supports Coffeescript,Sass(with compass),Less,HAML and more.
Snippet.io is another free tool that let you share your code snippet easily.
Rendurr is an another interactive playground to test your code snippets.
Pastebin.me is a simple and clutter-free HTML/JS open source sandbox tool. The code pane flexibly resizes depending on your browser's viewport, which is especially awesome when you're using a widescreen monitor. It has three useful templates ("HTML", "JavaScript" and "jQuery") for instantly auto-populating the code pane with default HTML tags.
Snippely is a basic text and code organizational tool. Instead of storing bits of code, quick notes, and memos in text files all over your hard drive, this application will let you save and organize "snippets" in one convenient location. A snippet is a collection of one or more pieces of code and notes. Snippets are stored in groups for organization and quick retrieval.
Just paste your code and see the result in browser window.
WordPress is a wonderful content management system that has been widely used all over the world. Many websites and blogs have been built on WordPress because of the ease in functionality and accessibility. However, just like any other thing WordPress blogs and websites also need some maintenance for keeping it run smoothly without any trouble.
In this round up, we are presenting 13 best WordPress plugins that will help you maintain and clean your WordPress blog and make it run speedily and more effectively. We hope that you will like this assortment and find some useful plugins for you. With these plugins, you can check, scan and backup your WordPress blog data. Let's have a closer look!
Scans your WordPress installation for security vulnerabilities.
Akismet checks your comments against the Akismet web service to see if they look like spam or not.
Finds orphaned options and allows for their removal from the wp_options table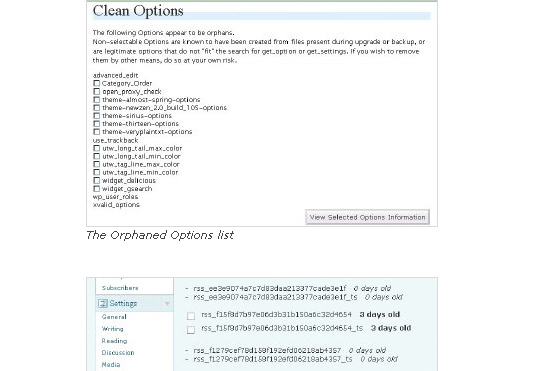 ManageWP Worker plugin allows you to remotely manage your WordPress sites from one dashboard.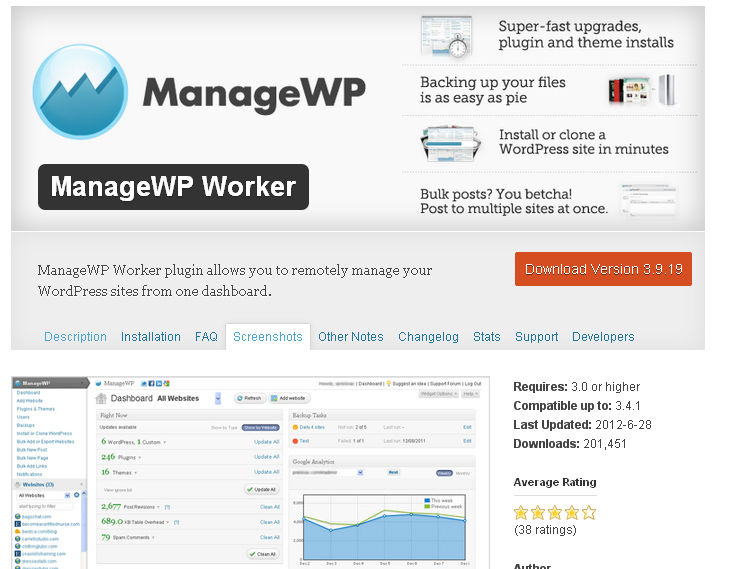 Adds a splash page to your site that lets visitors know your site is down for maintenance. Full access to the back- & front-end is optional.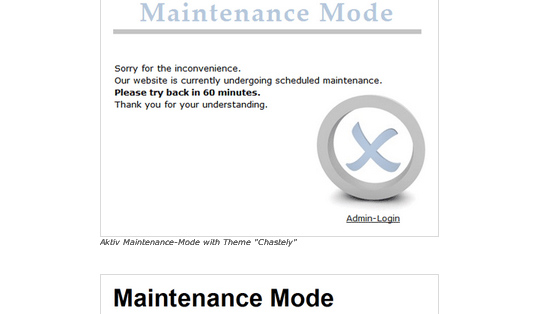 Limit access to visitors who are logged in or at specific IP addresses. Many options for handling blocked visitors. Great for Intranets, dev sites.
Allows you to optimize database, repair database, backup database, restore database, delete backup database , drop/empty tables and run selected queries. Supports automatic scheduling of backing up, optimizing and repairing of database.
XCloner is a full backup and restore plugin for WordPress, it will backup and restore both files and database.
Revision Control allows finer control over the Post Revision system included with WordPress
User Role Editor WordPress plugin makes the role capabilities changing easy. You can change any standard WordPress user role (except administrator).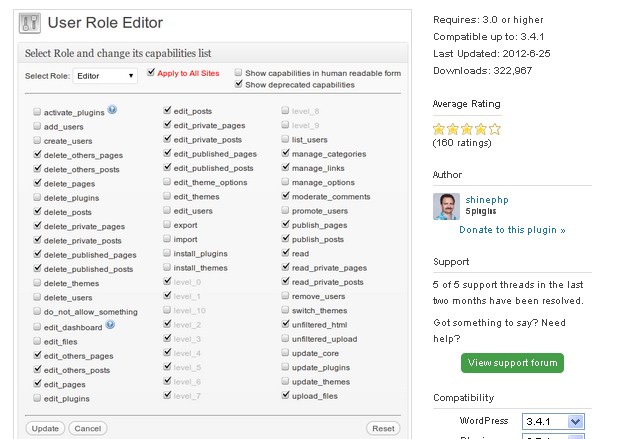 This plugin removes all HTML tags, BBCode tags and links from added comments (including link to author's website)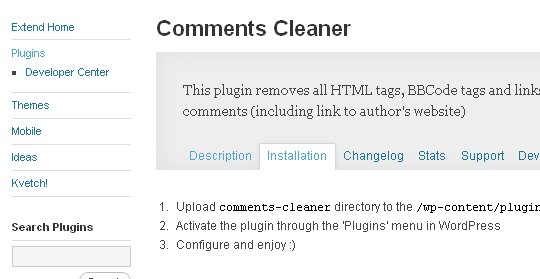 Add, edit, or delete user meta data with this handy plugin. Easily restrict access or insert user meta data into posts or pages.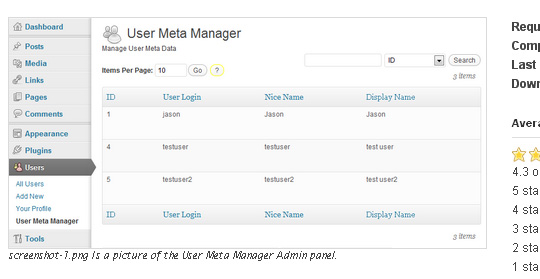 Reduce file size by shortening URLs and safely removing all standard comments and unnecessary whitespace from an HTML document.
A countdown timer is the first thing that comes to a developer's mind whenever the website is down for maintenance and there is a requirement to inform the visitors about the upcoming special events. Countdown timer scripts are there to help developers in informing their visitors about the specific events no matter how long their website will be down.
In this round up, you will discover 16 essential countdown timer scripts that you may need one day. So, it's better to keep them in your tool kit for the time of need. Here is the full collection after the jump. Enjoy!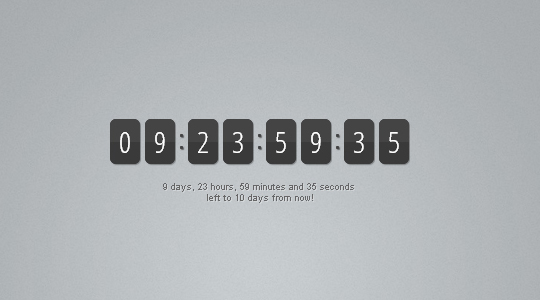 Add a Countdown Timer on Your Website
Countdown Timer With ActionScript 3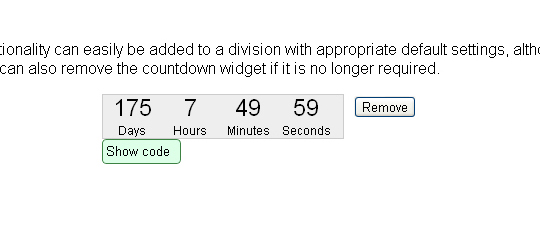 Countdown Timer In ActionScript
Flexible and Easy "Countdown" Clock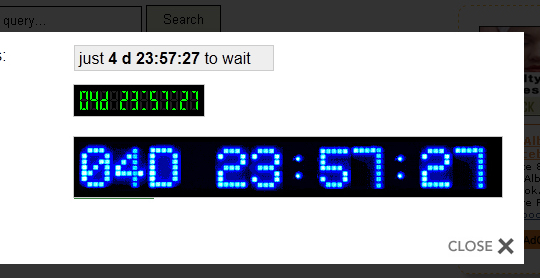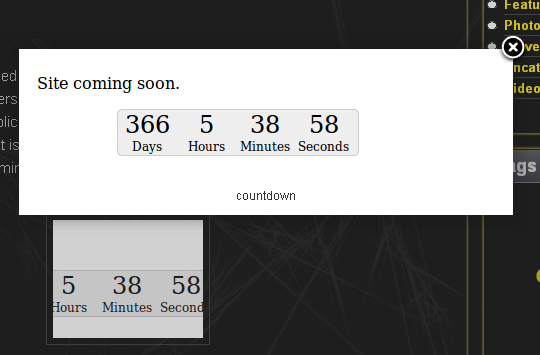 In this collection, we are presenting a complete list of some amazingly stylish and appealing jQuery plugins for creating image and multimedia galleries. It goes without saying that jQuery is the first option that strikes your mind when it comes to showcasing a variety of creative stuff on your website. With the help of jQuery plugins, you can easily showcase your stuff to the world even without being technical savvy.
So, enjoy looking into this collection and have more fun using them in your websites. We hope that these plugins prove helpful for you and save your time and energy. Enjoy!
Micro Image Gallery A jQuery Plugin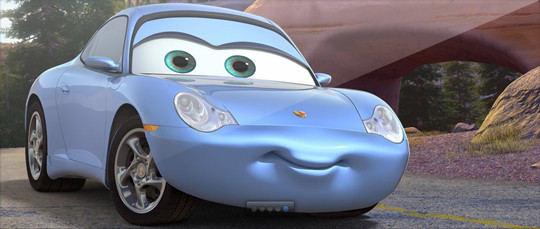 Making a Mosaic Slideshow With jQuery & CSS
An HTML5 Slideshow w/ Canvas & jQuery
Awkward Showcase – A jQuery Plugin
ZOOM – jQuery photo gallery plugin
PHP or Hypertext Preprocessor is a scripting language that is especially designed for the web development purpose. With the help of PHP, one can create dynamic web pages with loads of functionality. It is the general-purpose scripting language which is similar to other scripting language such as JavaScript, Ruby, Python etc. For the beginners, it may be somewhat difficult to learn but with the help of step by step tutorials, learning the scripting language also is a fun.
So, in this round up you will find some useful and detailed PHP tutorials that are especially designed from the beginners' point of view. We hope that you will get good help from these tutorials. Enjoy!
Carbon Fiber Signup Form With PHP, jQuery and CSS3
How To Set Up A Local PHP/MySQL Development Sandbox For Windows And OS X
Image Resizing Made Easy with PHP
How to Create a PHP/MySQL Powered Forum from Scratch
PHP Tutorial: Installation and The Basics
Resize and Crop Photos with PHP's GD Library
PHP & MySQL File Download Counter
Quick Feedback Form With PHP And jQuery
Making A Cool Login System With PHP, MySQL & jQuery
How to Open Zip Files with PHP
Beginning PHP Part 2: Learn PHP Functions and Security
30 Best PHP Practices for Beginners
Build Your Own Captcha and Contact Form
The Problem with PHP's Prepared Statements