"Web FontFonts" are high quality, screen-optimized fonts designed specifically for web use. There are many websites that do not currently use Web FontFonts; they use regular fonts instead. But using "FontFonter", you can view any website's text in Web FontFonts.
FontFonter is a free and simple to use website that will let you view any website in Web FontFonts. The site's usage is extremely simple: you enter a website's URL, FontFonter analyzes the webpage, and displays the website with its default fonts replaced by Web FontFonts.
—————-Recommendations, Please continue reading below—————-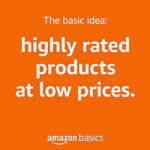 Highly rated daily-life products at low prices Shop Now
From bedding to office furniture and supplies, from kitchen accessories to health & fitness, from storage to travel bags, the amazon basics provides hundreds of daily use products at amazingly low prices with having highly rated consumers feedback. Click here to learn more >>>
For example, our SmashingApp website looks like this by default:
But if I pass SmashingApp's website through FontFonts, I get the following view:
You can see the clear font difference between the two images. Of course there are different types of Web FontFonts. You can choose to jump from one Web FontFonts view to another using the yellow bar that is located at the top of each preview.
Here you can check which font on the webpage to replace and which font to replace it with. The preview you see above replaced Sans Serifs with FF Meta Web and Serifs with FF Meta Serif Web.
In the image below, all fonts have been replaced by FF Yoga Web.
Currently FontFonter can be used for previewing purposes only and it does not support JavaScript, cookies, mobile browsers, Opera, and Internet Explorer. Furthermore FontFonter uses some HTML tricks that do not work on all sites.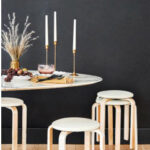 —————Recommendations; Please continue reading below————— Space-saving Furniture Shop Now
If you want to maximise space in your home, office or home-office with flexible furniture that collapses, folds, and stacks to fit every room, you can click here to see the wide range of space-saving furniture. Click here to learn more >>>
Nonetheless, it is an interesting tool which web developers should check out. Visit FontFonter now.