It was really new for me that in 1 or 2 days I have read lots of articles about upcoming new web browser by Google with a name "Google Chrome". There were lots of rumors that it will be launching or it was just announced accidently but I am proud to say "NO MORE WAITING MOMENTS OR RUMORS" for Google Chrome because in this post I am sharing a news with all of you that "Google Chrome (BETA) for Windows Has Been Released Now And There Are Many Reasons To Try Google Chrome!!" and we feel that we are few of them after google theirself who announced the release of Google Chrome on SmashingApps. 
Google Chrome is a browser that combines a minimal design with sophisticated technology to make the web faster, safer, and easier. Below is the official release of screenshot of the browser.
—————————–Recommendations; Please continue reading below——————————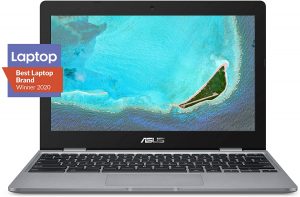 ASUS Chromebook C223 11.6″ HD Laptop Shop Now
This Asus HD Laptop is an amazon's choice for 'chrome computer laptop' is reviewed by 980+ reviewers that is available at only $249.99. It is ready for productivity and performance while being on the go or travelling, with speedy performance, robust security, and convenience for the user. This laptop has Lightweight 2.2 pound body and with thin and premium metallic finish for a sleek appearance having 11.6 inch HD 1366×768 Anti-Glare Display. The machine is powered by the Intel Celeron N3350 Processor (2M Cache, up to 2.4GHz) for fast and snappy performance including 4 GB DDR3 RAM; 32GB eMMC hard drive; No CD or DVD drive with it. Learn more about this product >>>
Google words that why they thought to develop Google Chrome
"We realized that the web had evolved from mainly simple text pages to rich, interactive applications and that we needed to completely rethink the browser. What we really needed was not just a browser, but also a modern platform for web pages and applications, and that's what we set out to build." 
They've used components from Apple's WebKit and Mozilla's Firefox, among others – and in that spirit, they are making all of Google Chrome code open source as well. They are hoping to collaborate with the entire community to help drive the web forward.
And There Are Many Reasons To Try Google Chrome!
Web search. Web history. Address bar. Suggestions as you type. One unified box serves all your browsing needs
Every time you open a new tab, you'll see a visual sampling of your most visited sites, most used search engines, and recently bookmarked pages and closed tabs.
Use web apps without opening your browser. Application shortcuts can directly load your favorite online apps.
You can drag tabs out of the browser to create new windows, gather multiple tabs into one window or arrange your tabs however you wish — quickly and easily.
Every tab you're using is run independently in the browser, so if one app crashes it won't take anything else down.
Don't want pages you visit to show up in your web history? Choose incognito mode for private browsing.
Google Chrome warns you if you're about to visit a suspected phishing, malware or otherwise unsafe website.
Want to bookmark a web page? Just click the star icon at the left edge of the address bar and you're done.
When you switch to Google Chrome, you can pick up where you left off with all the bookmarks and passwords from your existing browser.
No intrusive download manager; you see your download's status at the bottom of your current window.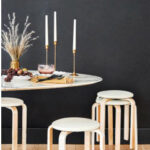 —————Recommendations; Please continue reading below————— Space-saving Furniture Shop Now
If you want to maximise space in your home, office or home-office with flexible furniture that collapses, folds, and stacks to fit every room, you can click here to see the wide range of space-saving furniture. Click here to learn more >>>
I am sure you have not seen this type of detailed feature list of Google Chrome browser before and hopefully Google can make a difference with Google Chrome in the industry. I must suggest everyone that just go and download Google Chrome to try and share your thoughts with us by commenting here and Google team as well. Our feedback will help them to make it more refine and useful for every one.