As we know Firefox has changed the way we browse the internet. To make it sure they always stay a step ahead from its competitors. Firefox continuously release updates to fix bugs and any other known issues. Their recent release is the new Firefox 7 which brought exciting new features and updates to the browser. After testing it out we have come up with at least 10 solid reasons why you should get Firefox 7 right away.
You are welcome if you want to share more features and reasons that our readers/viewers may like. Do you want to be the first one to know the latest happenings at  SmashingApps.com, just subscribe to our rss feed and you can follow us on twitter and follow us on Digg as well to get updated.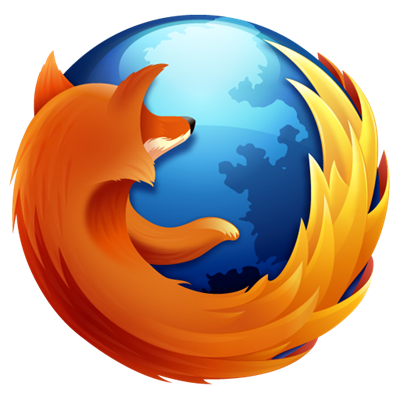 Completely Free
Firefox is completely free. You don't have to pay even a single penny to download and use the service. Mozilla is a completely non-profit organization whose aim is to improve browsing experience of readers.
Cross-Platform
Mozilla Firefox works on all operating systems (Windows, Mac and Linux) and mobile devices as well.
Bookmarks Manager
Firefox is highly customizable. If you are switching from any other browser, you can import your bookmarks without any problem using the built in bookmarks manager.
Memory And PC Resources Management
Firefox users had complains before that the software uses too much memory and PC resources. Now, Firefox 7 manages memory in an efficient manner and reduces memory usage by almost 20%-30% and in some times as much as 50%, even if you have many tabs opened.
HTML5 Support
Firefox 7 is equipped with an improved rendering Canvas application which speeds up HTML5 objects, animations and games, which allows developers to work on tools to improve browsing experience of users.
Page Loading Speed Checker
Firefox 7 also supports W3C navigation timing specification allowing developers to test their page load speed easily.
Performance Feedback Tool
Another reason which might make you switch to Firefox is the newly introduced telemetry feature, which prompts users to opt-in reporting performance data to Mozilla. This will help Firefox team to optimize and make improvements in future Firefox releases.
Add-ons Compatibility 
One issue many people had before was that as soon as a new version of Firefox is released, it's old add-ons become useless till they are updated by developers and made compatible with the latest releases. With Firefox 7 release, Firefox team claims that 99% of Firefox 6 add-ons will be compatible with Firefox 7. If you want to test add-ons compatibility, you can install Add-on Compatibility Reporter to check which plugins are compatible and which are not.
Simple To Use

It's small and easy to install for a person who don't know anything about computers.
Easily Customizable

Its highly customizable and you can change the look of it according to your own preferences by applying different themes.