In 2009 Google launched Chrome Experiments to test the power or check the capability of browsers. When Chrome Experiments joint with JavaScript, it become a source of Web games so, you do not have to download or install any file before playing web games in your smart phone, tablet or computer. All these wonderful Google Chromo games are created by using use of open web technologies like HTML5, JavaScript, Canvas, SVG and WebGL.
There is no doubt that Google Chrome is simply awesome when it comes to speed. Because Google Chrome provide to the browser outstanding support and stability for running games that's why Google Chrome is stand in the top of the modern browsers list. In this collection you will see the list of 11 wonderful and interesting Google Chrome games. Come and check out these Google games that will surely excite you. So, grab this amazing chance and start browsing through this cool collection. Enjoy and have fun everyone!!!
—————————–Recommendations; Please continue reading below——————————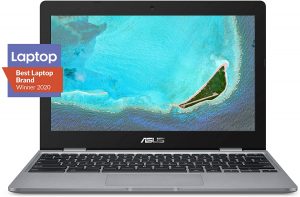 ASUS Chromebook C223 11.6″ HD Laptop Shop Now
This Asus HD Laptop is an amazon's choice for 'chrome computer laptop' is reviewed by 980+ reviewers that is available at only $249.99. It is ready for productivity and performance while being on the go or travelling, with speedy performance, robust security, and convenience for the user. This laptop has Lightweight 2.2 pound body and with thin and premium metallic finish for a sleek appearance having 11.6 inch HD 1366×768 Anti-Glare Display. The machine is powered by the Intel Celeron N3350 Processor (2M Cache, up to 2.4GHz) for fast and snappy performance including 4 GB DDR3 RAM; 32GB eMMC hard drive; No CD or DVD drive with it. Learn more about this product >>>
Line up your phones and tablets to create a race track across up to five screens. No apps. No downloads. Just start a race, sync up and tap your screens to rev your engines. Multiplayer games for the mobile browser are here.
Now you can build with LEGO® bricks using Google Maps as your baseplate. Imagine. Explore. Build online in Chrome.
Free Running 2 is the sequel to our smash-hit parkour game, Free Running, featuring stunning 3D graphics, new moves and game modes.
A Space Shoot'em'Up where you type to shoot.
An Action-Role-Playing-Game (RPG) with lots of puzzles and a futuristic Sci Fi scenario. Written entirely in HTML5.
The prickly puzzle game where popping balloons has never been so much fun! Pop colorful strings of balloons to earn a bonus!
Bastion is an action RPG experience that redefines storytelling in games, with a reactive narrator who marks your every move.
GeoGuessr is a geography game which takes you on a journey around the world and challenges your ability to recognize your surroundings.
Lord of Ultima is EA's popular browser based strategy game that simulates an immersive medieval civilization.
Need for Speed World is a FREE to play online racing game where you can compete with millions of players around the World.
----------------------Recommendations; Please continue reading below----------------------
BeGone (© NPlay.com) – browser based online multiplayer first/third person shooter with realistic themes and beautifully rendered maps.