HTML5 templates are getting very popular these days because all professional HTML5 templates are compatible to all browsers with its functionality and features, and with the release of HTML5 / CSS3 it has become even more popular among designers because of the additional and great features.
At the moment, HTML5 and CS3 templates are the hottest topics for the web developers, particularly CSS3 that make building beautiful and functional websites easier than ever before. Same goes with the HTML5, so if you have not already tried it, then get your hands on HTML5 and CSS3.
Here, we are presenting 50 professional HTML5 and CSS3 templates that are free to download. We hope you enjoy this assortment.
Html5 Template for Web Design Studio
HTML5 Template for Design Company Website
Website Template for Business Project
VividPhoto HTML5 and CSS3 Template
One Page Portfolio with HTML5 and CSS3
Free Website Template for Restaurant
Vivid Photo: Free Photography Template
HTML5 & CSS3 Website Template – OWMX-1
CoffeeCols HTML5 and CSS3 Multi-Column Magazine Style Template
Serenity HTML5 and CSS3 Template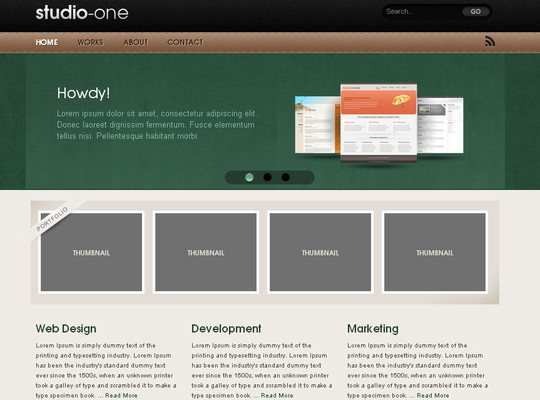 Free HTML5 Template – Hosting Website
Free Website Template with Slideshow for Cooking Site
ArchiteXture HTML5 and CSS3 Template
ElegantPress HTML5 and CSS3 Template
Online Solutions HTML5 and CSS3 Template
FreshIdeas HTML5 and CSS3 Template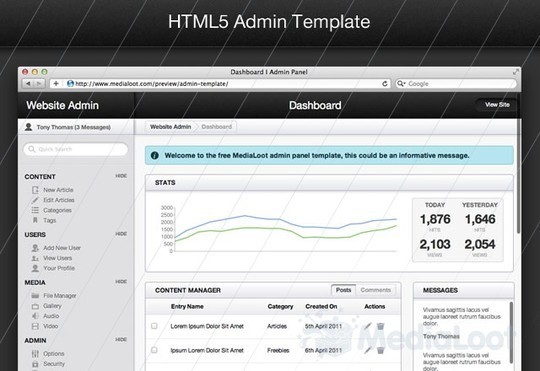 Free XHTML & CSS3 One-Page Template
Free Website Template – Lifebook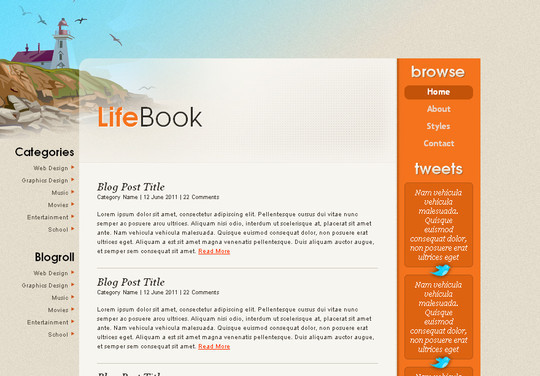 Elegant Press: Free Website Template
DownToBiz HTML5 and CSS3 Template
Free Website Template for Efficient Business Project
Free Website Template. Start Photographer's Portfolio
Acallian HTML5 and CSS3 Templates Free
Free Website Template with Single Page Layout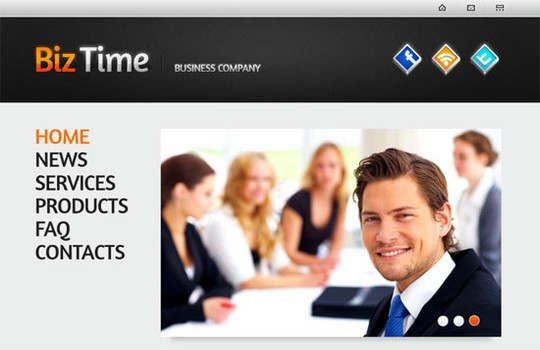 Free Website Template – Efficient Start of Your Business
Free Real Estate Website Template
Alexx HTML5 and CSS3 Templates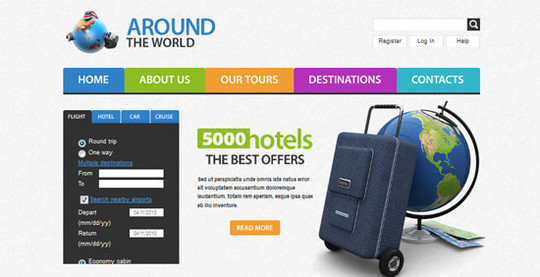 Free Website Template – Portfolio
Free Business Website Template with Accordion Navigation
TheHoleInOne HTML5 and CSS3 Template
Free Business Company Website Template
Free HMTL5/CSS3 Music Template
Free Website Template – Small Business
Free HTML5 Website Template for Industrial Business
Elegant Clean Under Construction Page