There are many tools out there for designers and developers, but getting by free and good ones is not that easy. That is why I am sharing Seven Tools To Start Your Hassle-Free HTML5 Project. Read each entry in the list and see which tool suits your needs best.
You are welcome if you want to share more html5 tools and resources that our readers/viewers may like. Do you want to be the first one to know the latest happenings at SmashingApps.com, just subscribe to our rss feed and you can follow us on twitter and follow us on Digg as well to get updated.
—————-Recommendations, Please continue reading below—————-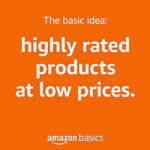 Highly rated daily-life products at low prices Shop Now
From bedding to office furniture and supplies, from kitchen accessories to health & fitness, from storage to travel bags, the amazon basics provides hundreds of daily use products at amazingly low prices with having highly rated consumers feedback. Click here to learn more >>>
Don't Forget To Check These Out
Eight Absolutely Interesting HTML5-based Apps
10 Addictive Games That (ACTUALLY) Demonstrate The Power Of HTML5 Technology
Initializr is an HTML5 templates generator to help you getting started with an HTML5 project. It is built on HTML5 Boilerplate, a powerful HTML5 template. It will generate for you a clean customizable template based on Boilerplate with just what you need to start.
Modernizr adds classes to the <html> element which allow you to target specific browser functionality in your stylesheet. You don't actually need to write any Javascript to use it.
The HTML5 test score is only an indication of how well your browser supports  the upcoming HTML5 standard and related specifications. It does not try to test all of the new features offered by HTML5, nor does it try to test the functionality of each feature it does detect.
This site helps you find that which HTML5/CSS3 features are supported by your browser and which are not.
SproutCore is an HTML5 application framework for building responsive, desktop-caliber apps in any modern web browser, without plugins.
When you create new websites or converting old ones to a new language, You may find that a framework is a very handy thing to have, so here is a useful script, which is written in PHP. It will provide you a usable HTML5 framework every time you want to start your new HTML5 project.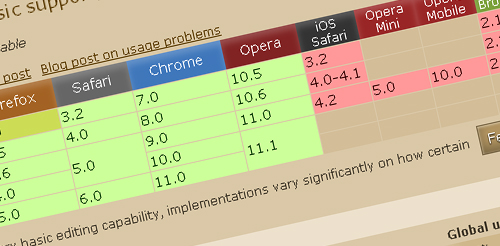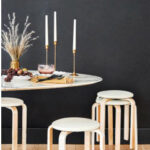 —————Recommendations; Please continue reading below————— Space-saving Furniture Shop Now
If you want to maximise space in your home, office or home-office with flexible furniture that collapses, folds, and stacks to fit every room, you can click here to see the wide range of space-saving furniture. Click here to learn more >>>
This is a another worth checking out compatibility reference guide for support of HTML5, CSS3, SVG and more in desktop and mobile browsers.