3D models are being in used in a wide variety of industries with great popularity and fame. 3D Models are basically the representation of 3 Dimensional objects by using a compilation of points in 3D space and associated by different geometric entities. Free 3D models have been in use primarily because they can save your budget and deadline. So, keeping this in mind, we decided to prepare a post about some astonishing 3D models and open source 3D modeling applications for that we crawled into internet for several hours and compiled this for you. Just drop us a line here and tell us which one you like most. You can download these Free 3D models but keep in mind that some of them have limited rights. So it is always better to first check out the rights before using them for commercial purposes.
You are welcome if you want to share more free 3D model websites that our readers/viewers may like. Do you want to be the first one to know the latest happenings at  smashingApps.com just subscribe to our rss feed and you can follow us on twitter and do not forget to become our fan on facebook as well. Click on the images to go from where the images has been taken and learn more about their creators and to appreciate them.
Free 3D Model Websites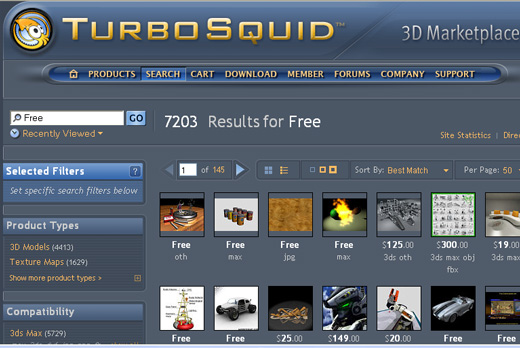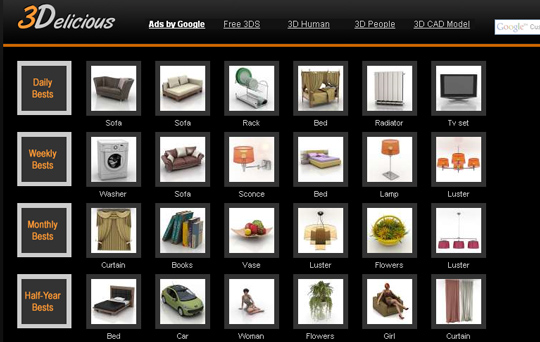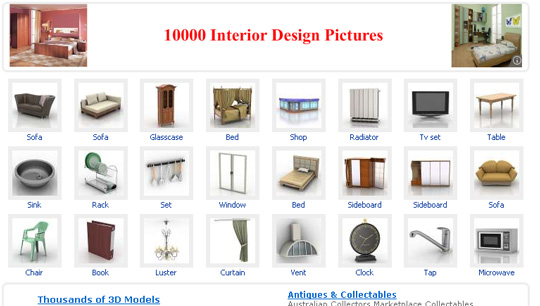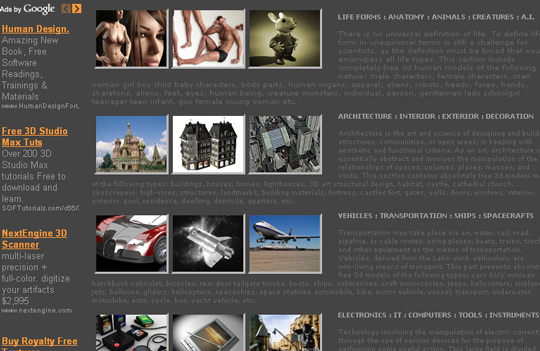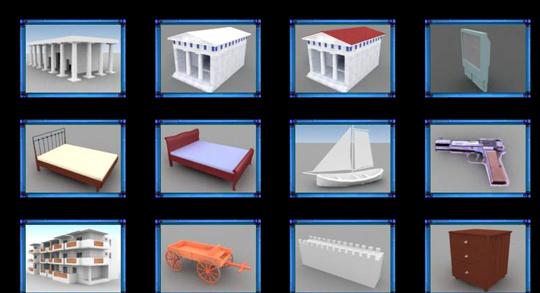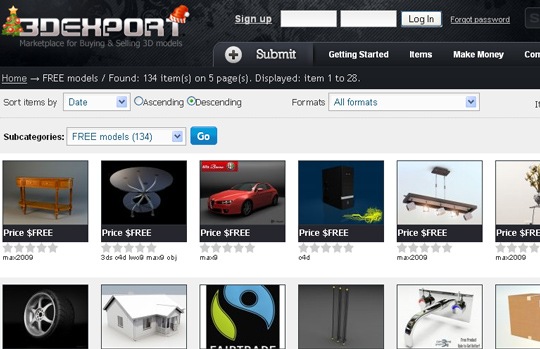 Free 3D Modeling Applications
Blender is the free open source 3D content creation suite.
K-3D is free-as-in-freedom 3D modeling and animation software. It features a plugin-oriented procedural engine for all of its content, making K-3D a very versatile and powerful package.
Art of Illusion is a free, open source 3D modelling and rendering studio. Many of its capabilities rival those found in commercial programs. Highlights include subdivision surface based modelling tools, skeleton based animation, and a graphical language for designing procedural textures and materials.
TopMod3d is a free, open source, portable, platform independent topological mesh modeling system that allows users to create high genus 2-manifold (watertight) meshes.
Google SketchUp is software that you can use to create 3D models of anything you like.
Seamless3d is open source 3D modeling software free and available for all under the MIT license.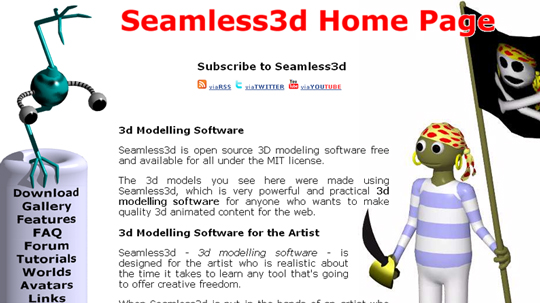 3DPlus is the amazing 3D design software that enables you to create stunning 3D graphics for your home, school or business – no experience required!
Blink 3D is an authoring tool for creating 3D environments. The 3D environments are immersive, just like today's modern games and can be viewed using the a Blink 3D Viewer on the Web or locally.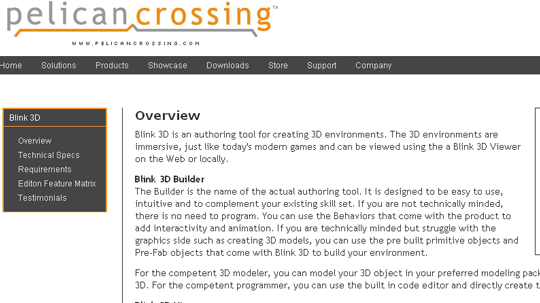 FreeCAD is a basic 3D CAD with advanced Motion Simulation capabilities. It is suitable for anyone interested in learning 3D CAD and Motion Simulation for free before using more sophisticated packages.
The complete freeware DesignWorkshop Lite software package provides all you need to build your own 3D models for home design and visualization of architecture, landscapes, exhibits, or any kind of spatial design. With DesignWorkshop Lite you can view and walk-through ready-made models of any size, like the free 3D building models in the Great Buildings Online, in DXF, DesignWorkshop, or 3DMF format, with amazing live 3D speed.
trueSpace7.6 is a fully-featured 3D authoring package that will let you model, texture, light, animate and render 3D content. As well as traditional images and movies, you can also make 3D content for online shared spaces, and for Virtual Earth.
3DVIA allows you to find, upload & create your 3D models and content online. Join the 3D community and share your creations today!