For today's round up, we are presenting 9 best articles and tutorials on how to learn conversion of HTML from PSD. In this collection, we have put together some useful links to good resources where you can learn different methods of coding up PSDs into HTML or CSS templates.
Here is the complete list of 9 best articles that help you learn how to convert PSD to HTML. We have compiled this post keeping novice users in mind. So, we hope that you will not face any problem in practicing these techniques.
PSD to XHTML/CSS Conversion
In this web design tutorial, you'll see a process for converting a Photoshop mockup to working HTML/CSS template. This is Part 2 of a tutorial series that will show you how to create the design, and then convert it to an HTML/CSS template.
Slice and Dice that PSD
In this video tutorial, we'll be slicing up a PSD, dicing it for the web, and serving it on a warm hot plate.
Brilliante Blog Layout – Coding The PSD File Into CSS and HTML
In this tutorial, we'll be revisiting the Brillante blog design, covering the PSD slicing, HTML/CSS coding, custom fonts embedding and some handy cool tips to improve your website performance.
How to Code up a Web Design from PSD to HTML
In this tutorial we will learn how to code up a Web Design from PSD to HTML, ensuring our code is semantic and standards compliant. We'll then add some finishing touches with a spot of jQuery.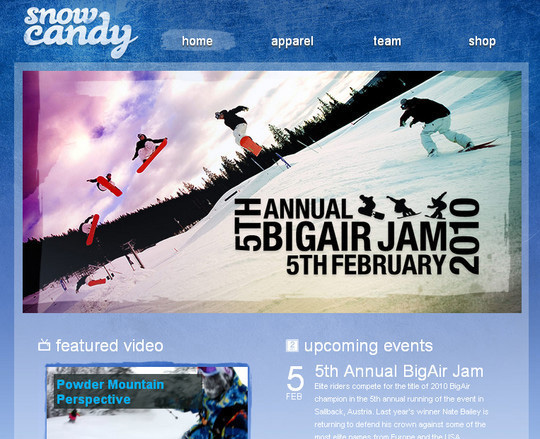 Converting a clean magazine-style PSD template to HTML/CSS
This tutorial will be an overview, with some tips and advices, on how to convert a psd to HTML; it won't be a complete and specific explanation on HTML tags, CSS properties and techniques but a look to my entire process of getting from Photoshop the HTML layout.
Converting a Design From PSD to HTML
Here you will learn some techniques for converting a Design From PSD to HTML.
PSD/HTML Conversion: Code a Clean Business Website Design
In this PSD/HTML conversion tutorial, we will take a PSD web design template and turn it into a functional HTML/CSS template.
How to Convert a PSD to XHTML
Here you will learn how to convert a PSD to XHTML.
Convert a Warm, Cheerful Web Design to HTML and CSS
In thir article we will teach you how to convert a Warm, Cheerful Web Design to HTML and CSS.