Adobe AIR is a cross-platform runtime environment for building rich Internet applications using Adobe Flash, Adobe Flex, HTML, or Ajax. It's popularity is increasing every day and getting more lovers who are using tools developed on Adobe AIR for diversified purposes. Designers are the top on the list in those lovers and this list is specially for designers who can save their time and complete their task in the less time using these little but simple AIR apps. But you probably will like this if you are developer, office worker, manager, supervisor, student, home user, etc. Because we make sure to add something interesting for everyone. Most of them are not very well-known, but they are really amazing in respect to their features. The best thing about these apps that they are cross-platform using Adobe's AIR technology.  Just take a look at them and share your thought here.
You are welcome if you want to share more free and simple Adobe AIR apps that are useful and our readers/viewers may like. Do you want to be the first one to know the latest happenings at SmashingApps.com just subscribe to our rss feed and you can follow us on twitter as well.
TweetDeck is your personal browser for staying in touch with what's happening now, connecting you with your contacts across Twitter, Facebook and more. TweetDeck shows you everything you want to see at once, so you can stay organised and up to date.
Doomi has all the features you can use, and none of the ones you don't. You can create, edit, set reminders, and keep archives of your old tasks.
Live Presentations is a web-enabled presentation authoring application that can be used either as a software on your desktop or as a service within any browser giving you unprecedented choice and flexibility so you can share your presentations with anyone without worrying about incompatibilties around operating systems, application versions or document formats.
Ora Time and Expense is a small easy-to-use application for tracking and generating timesheets, expense reports, and invoices.  You can use your webcam to scan expense receipts for automatic inclusion in expense report. There are option to generate timesheets, expense reports, and invoices in HTML, Excel, CSV, or XM.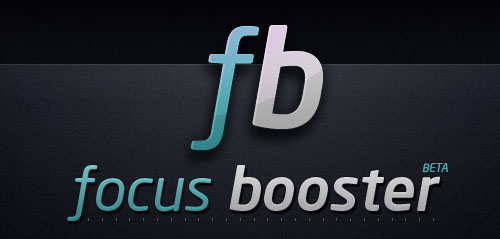 focus booster is a simple and elegant application designed to help you eliminate the anxiety of time and enhance your focus and concentration.
Remember The Task is a light-weight Adobe AIR application that allows users to view their pending tasks on Remember The Milk with due dates. Users can also Add, Modify and mark tasks as complete.
Tired of copying pasting those LOOOONG URLs into emails only to see them break? Then Shrinkadoo is for you! Built with Adobe® AIRâ"¢ technology, Shrinkadoo accesses the services of many of the internet's most popular URL shortening services allowing you to build a short URL quickly and easily.
Dukt lets you track the time you spend working on your projects. The application also shows you the time you spend and the money you earn for each task.
Skimmerâ"  is an Adobe AIR desktop application designed to streamline, beautify, and enhance the experience of participating in your most frequently used social networking activities. It improves upon your day-to-day interaction with multiple social networks, removing distractions and providing a rich experience that is particularly suited to multimedia content.
A handy tool for web and interface designers which allows them to measure objects in pixel and preview design.
Snippely is a basic text and code organizational tool. Instead of storing bits of code, quick notes, and memos in text files all over your hard drive, this application will let you save and organize "snippets" in one convenient location. A snippet is a collection of one or more pieces of code and notes.
ShareFire is a feature-rich news aggregator that lets you share stories via AIM, Twitter, Facebook, MySpace, email and more with no copying and pasting, or dragging and dropping.
If your company does not allow you to use twitter and you are a guy who loves twitter a lot. So, this is really for you. This is an awesome twitter tool that looked just like Excel. You can get some simple functionalities like viewing direct messages, replies and send tweets in this application.
SmashingApps.com participates in various affiliate marketing programs and especially Amazon Services LLC Associates Program, which means we may get paid commissions on editorially chosen products purchased through our links to any of the linked sites from us.