If you are looking to tune up your windows then you be grateful as you are right place where you can find best PC tune up software for windows. In this collection, we are sharing with you 7 utilities for windows that can be helpful for your daily routine to optimize your PC. This collection has a diverse range of pc cleaner, data recovery, pdf redaction tool.
So, without any further ado let's take a look at these and feel free to share this post with others. Read each entry in the list and see which one suits your needs best.
We have previously covered 'which are the Best Softwares That You May Install On Your New Computer'
Best PC Tune Up Software for Windows
Redact and blackout PDF text and images easily with PDF Redactor a free Windows PDF redaction software tool designed to redact (blackout) or delete sensitive text and images in a PDF file to protect the privacy of PDF content.
In our routine work, you may often encounter some PDF files that contain content private and confidential information such as personal and company names, payment amounts, credit card numbers, and other important text and numbers. Before sharing the PDF file with the public, it is better to use PDF redaction to redact (blackout) or delete sensitive text and images in the PDF to protect privacy. The unwanted content will be completely removed from the PDF document.
Password Folder is a Windows lightweight folder password protection software tool that adds password protection to a folder in an instant. It simplifies the operation steps and provides the most direct folder protection process so that even novice users can get started quickly. Many computer users often use ZIP tools to pack their folders into a compressed file with a password to protect their sensitive files. Compressing and decompressing costs time a lot, especially when the folder contains some large files.
The best feature of Password Folder is that it is extremely fast and the encryption speed is not limited by the size of the folder. Even a folder of several gigabytes can be locked and restored in a flash. It is perfectly suitable to protect folders on the local computer. No one would be able to access protected folders without a password.
AutoClose is a handy Windows PC automation tool that gives you the power to specify how and when to close the running programs on your system. With this tool, you get the choice to decide if you want to shut down, log off, hibernate or reboot your computer. AutoClose can support multiple tasks at a time and enable you to end background tasks effectively. It also allows users to execute and run programs at a scheduled time, without mouse moving or keyboard actions. This software truly gives you the peace of mind you need.
If you have to go somewhere or leave your desk while a program is running on your computer, AutoClose has the ability to turn off the monitor display to keep your data secure. If the company makes it compulsory for all employees to use AutoClose can ensure there is no risk of any data being leaked or copied.
Ninite is designed to behave exactly like a technical friend you've asked to install a few apps for you. This means that Ninite installers, regardless of when or where they were created:
Say "No" to toolbars or other junk
Always install the latest version of an app
Install the right 32-bit or 64-bit version for a PC
Install apps in the PC's language
Skip apps that are already up-to-date
Upgrade an app if it's out of date
CCleaner is the best pc cleaner tool for your PC because it protects your privacy and makes your computer faster and more secure. CCleaner's Driver Updater improves things like the visuals of your PC, sound, and internet connectivity while preventing software bugs, hardware problems, and crashes.
CCleaner's new Health Check analyzes your PC and recommends quick fixes, then automatically tunes and updates it so it starts and runs faster, and is more secure. CCleaner makes a faster PC it cleans up these files, temporarily freezes apps when you're not using them, and updates software drivers to make your PC faster.
If your Windows PC running slowly after installing dozens of software so IObit Uninstaller 12 solves these problems perfectly. It is designed to quickly remove every unwanted program with all associated files for a safe, fast and light your PC. Logged programs, folders, registries or any leftovers will be scanned and displayed at a glance for you to quickly clean up all leftovers. The Powerful Uninstall technology of IObit Uninstaller 12 enables a way to uninstall stubborn programs. Simply right-click the icon of any applications and click "Powerful Install", a complete uninstallation is done.
Remove malicious toolbars for smooth and safe browsing experience.
All the annoying pop-ups and spam notifications are disable.
IObit Uninstaller made it so much easier to install Android apps on Windows 11 PC.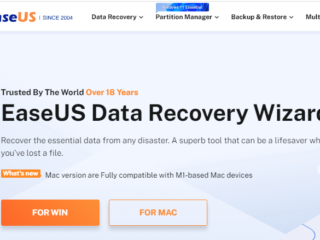 Data Recovery is not a challenge anymore because EaseUS serves as a dependable data recovery application to retrieve lost data within simple clicks. Whether files get deleted by human or software errors, this utility can help bring them back to life. It can recover the essential data from any disaster. A superb tool that can be a lifesaver when you've lost a file.