When people are going outside with a questions that what are Best Laptops for Home, Travel or Office to Accomplish Your Everyday Activities and which are the best softwares for having with them then they find out that the whole process of finding the best computer is not that simple as we could think of.
Once we found a better laptop or personal computer for us, our next step would be to find out the best softwares and tools to install. But in the crowd of thousands and thousands of tools available in the market, it is quite hard to select one with best features and developer support.
But what to do to find out best softwares for your new computer?
Do nothing because here we are showcasing a huge collection of Best Softwares That You May Install On Your New Computer. These best softwares not only save your time but also let you work faster and save money during after the computer setup for functional use.
Operating System
Windows 11 is the one place for it all. With a fresh new feel and tools that make it easier to be efficient, it has what you need for whatever's next. Shop Now
Parallels Desktop 17 for Mac is a fast, easy and powerful application for running Windows on your Intel or Apple M1 Mac—all without rebooting. Designed for users who are switching from PC to Mac, and for the home user who frequently needs to use non-Mac apps on a Mac. Switch between your Mac and Windows applications seamlessly, open Windows files and apps quickly and easily from the Mac Dock and use Mac gestures in your Windows applications. Retain the look and feel of your macOS by running Windows apps alongside your macOS apps or use the familiar Windows desktop aesthetic.
Shop Now
Office & Automation
This is good enough for families and small businesses who want classic Office apps and email installed on one PC or Mac for use at home or work. Shop Now
With Adobe Acrobat standard 2020, keep business moving with all the reliable, easy-to-use PDF tools you need, right at your fingertips. Creating, editing, filling, and signing all your PDFs on Microsoft Windows is fast and simple. Shop Now
Microsoft 365 Personal comes with premium Office apps, including Word, Excel, PowerPoint, Outlook, and more. Receive 1 TB of OneDrive cloud storage for 1 person which allows you to access, edit, and share your files and photos across all your devices—all while knowing your information is always backed up and protected. Shop Now
This document management is made simple with support for more than 60 files types, including the latest Microsoft Office formats. The tools in this release have been specifically designed to streamline your most important workflow requirements. Whatever type of business you are in—legal, government, or enterprise—WordPerfect delivers the compatibility, power, and affordability you need to be successful in every professional environment. Shop Now
Anti Viruses & Security
Norton 360 Premium gives you comprehensive malware protection for up to 10 PCs, Macs, Android or iOS devices, including 75GB of secure PC cloud backup and Secure VPN for your devices. Shop Now
Having 11000+ ratings, this Total Protection package can protect your devices without the wait, plus your subscription renews annually. Before it renews, Amazon will send you a reminder stating the term/rate then in effect thus providing you continuous protection from threats. Shop Now
Malwarebytes Premium for 5 devices, 1 year subscription. Multi-device for PC, Mac, Android. Your comprehensive defense against established and emerging threats. Malwarebytes Premium is an antivirus replacement, protecting you and your devices from malware, ransomware, viruses, adware, spyware, malicious websites, and more. It can identify threats no one has ever seen before, so you are protected from tomorrows online threats today. Shop Now
Real-time antivirus protection for PC®, Mac®, Android™ and Chromebook™. Cloud-based Webroot Internet Security Complete protects against the latest malware, phishing scams and cyberattacks without slowing down your computer or conflicting with other apps or software. We continuously analyze and classify billions of apps, files, websites and more so you can bank, shop, and browse online worry-free. Webroot installs in seconds and its rollback technology automatically returns infected device to their original state. Shop Now
This advanced antivirus scans for, removes and flat-out stops viruses, ransomware, spyware, rootkits, Trojans, and other nasty malware — and because it all happens in real time, it can catch threats before they reach you. They secure your Email, USB and DVD drives just as quickly, too. Shop Now
Kaspersky Internet Security helps you stay safe from cybercrime, viruses, Internet attacks and more – so you can do more with your computers, tablets and phones. Your PC, Mac, iOS and Android devices let you get more out of your digital life – so we'll help you protect them all. Shop Now
If you are still pining for that brand-new PC feeling? Get it back — and keep it — with the optimization and cleaning tools offered by this Avast Cleanup Premium. The quick fix for a tired PC, Avast Cleanup comes packed with tools for both novices and pros to fix some of the most annoying issues, crashes and freezes. Shop Now
This product is the quick and easy way to protect yourself from online threats – without all the hassle. It is built upon some of the most powerful security technologies in the world. Combining advanced heuristics with the power of cloud computing, This antivirus make sure that you have the strongest protection possible. It protects against viruses and online threats, safeguards your confidential financial data, and also improves your PC's performance in the process. Shop Now
This one product to protect all your devices, across platforms. Bitdefender Total Security 2018 keeps your Windows, Mac OS, iOS and Android devices safe, with no compromise on performance and battery life. Shop Now
Accounting & Finance
H&R Block Premium & Business Tax Software offers everything people need to easily file complex federal, state, and business taxes—including a help center with over 13,000 searchable articles. Shop Now
TurboTax is tailored to your unique situation. It searches for hundreds of deductions and credits and handles even the toughest tax situations, so you can be confident you're getting every dollar you deserve and your taxes are done right. Shop Now
Pro Plus with Enhanced Payroll helps you organize your business finances & payroll all in one place so you can accomplish more, faster. Stay on top of invoices, manage expenses and get reliable reports for tax time. Pro Plus benefits include unlimited customer support, automated data backup, and the latest security patches and updates. Exclusive time saving and money management features and access to the QuickBooks Desktop Mobile App. Get additional flexibility with optional E-commerce integration. Plus faster, easier payroll right inside your QuickBooks gives you the confidence payroll is done right. Pay your team in 3 simple steps.
Shop Now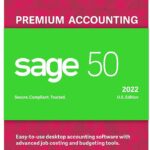 Sage 50 Premium Accounting is an easy-to-use desktop accounting software, from tracking financials and audit trails to advanced budgeting tools and job costing. Formerly Peachtree Accounting, we have more than 40 years supporting small business. Shop Now
Express Accounts is professional business accounting software, perfect for small businesses needing to document and report on incoming and outgoing cash flow including sales, receipts, payments and purchases. Managing your Accounts Payable, Balance Sheet, and more has never been easier. Shop Now
Utilities
Anyone who has at least a few online accounts should have a password manager. They are much safer and more convenient than keeping all your passwords and other sensitive information in your head, notebook, or on post-it notes. With NordPass, you can forget all your passwords except one — your Master Password, the key that unlocks your encrypted vault.
Shop Now
Millions of people around the world have already learned a new language with our award-winning approach. It's no coincidence that Rosetta Stone is the fastest way to learn a language. Show Now
The all-new Dragon Professional Individual, V15, a smarter next-generation speech recognition solution empowers busy professionals to complete documentation and reporting quickly and accurately on the PC, so you spend more time on activities that boost the bottom line.  Shop Now
Laplink PCmover Ultimate 11 is the easiest way to move into a new PC. It includes Laplink PCmover Professional, Laplink Safe Erase, and a Laplink High-Speed Ethernet Transfer Cable. PCmover Professional 11 is the ONLY software that automatically transfers applications, files, settings, and user profiles from an old PC to a new one! It is the easiest way to move to a new PC without leaving anything behind, even when there are different versions of Windows on the old and new PC. Nothing is changed on the old PC and nothing is overwritten on the new PC. Shop Now
Stellar Data Recovery Standard is an easy-to-use, DIY Windows data recovery software to recover the lost and deleted documents, emails, archived folders, photos, videos, audio, etc., from all kinds of storage media, including the modern 4K hard drives. Shop Now
AnyTime Organizer has all the powerful tools you need to organize your personal and professional life! The friendly and simple interface makes it easy to access the Calendars, To-Do lists, Contacts, Notebooks, Passwords, Expenses, and hundreds of design combinations for printable calendars. New in version 16, get AnyTime Organizer information on your iPhone & Android Apps! Access your calendar, to-do lists and contacts from your home or office 24/7 from your mobile device. Shop Now
There are hundreds and thousands of other tools available on the internet for different purposes and almost every professional is using some of them as per their need and choice. The below list is somewhat recommendation to choose few from them in the start if you are in the search of best softwares for your computer.