This is one of the very best list of its kind where you can find the simplest online web designer's tools that are developed for designers and may be very helpful for you as well when you want to get your work done or just for fun. I hope web designers will like this list, but you can also use them and will love them whether you are an office worker, a manager, a supervisor, a student, a home user, etc. Most of them are not very well-known, but they are really amazing in respect to their features. This is the list of 21 Free And Useful Web Tools For Web Designers. Just take a look at them and share your thought's here.
You are welcome to share more Useful web tools that will be helpful for web designers and our readers/viewers may like. Do you want to be the first one to know the latest happenings at SmashingApps.com just subscribe to our rss feed and you can follow us on twitter as well.
You may be interested in these older posts
11 Most Popular Cross-Platform And Free Softwares
13 Most Useful Free Scripts That You Should Know
13 Simplest Free Web Tools That Are Absolutely Useful
5 Useful And Free Photo Viewers For Your Mac OS X
7 New And Useful Free Sites With Unique File Hosting Features
11 Premium But Free And Useful Web Apps For Designers
31 Power Tools For Twitter Lovers To Make Lives Easier
13 Premium-Like WordPress Themes That Are Free And Stunning
13 Simple And Elegant Free WordPress Themes
The 5 Best Free File Hosting Services To Store Your Files
7 New And Useful Free Sites With Unique File Hosting Features
Pixlr is a free online image editor, jump in and start edit, adjust, filter.
Stripemania is a simple and free web 2.0 tool to create seamless diagonal stripes for your designs. You are able to choose the size of the stripes and the spacing between those. You can even add color gradient effect for all of your stripes.
FreshGenerator is a webdesign tool which can create interesting graphic elements used in many web 2.0 sites.
ColorPix is a useful little color picker that grabs the pixel under your mouse and transforms it into a number of different color formats. You can use the built-in magnifier to zoom in on your screen, click on a color value to copy it directly to the clipboard, and even keep ColorPix on top of all other apps and out of the way.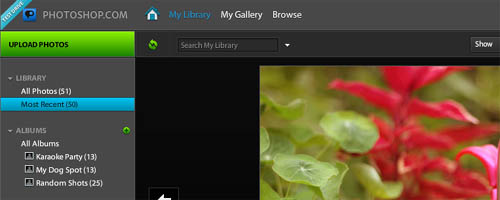 This is your online photo sharing, editing and hosting resource. You can upload, organize, edit, store (up to 2GB free) and share your photos.
Are My Sites Up is a very simple service to help you keep an eye on your sites and warn you if they go down.
Add your own colors to contemporary and retro pattern designs, or browse from thousands of pre-colored patterns in the seamless pattern background library. All artworks on this site can be used freely on personal blogs, mobile phone wallpapers, MySpace profiles and non-commercial web projects.
Adobe Kuler is the web-hosted application for generating color themes that can inspire any project. No matter what you're creating, with Kuler you can experiment quickly with color variations and browse thousands of themes from the Kuler community.
Browsershots makes screenshots of your web design in different browsers. It is a free open-source online service. A number of distributed computers will open your website in their browser. Then they will make screenshots and upload them to the central server.
This online tool generates HTML/CSS code and images to decorate your Web site with rounded corners and gradient.
Picreflect helps you to give the reflection on any image, to resize your image, to make them tranparent or rotate them to any angle.
For using WhatTheFont font recognition system, Just upload a scanned image of the font and instantly find the closest matches in their database.
This free service will help you to re-size your images with basic and advanced options.
Wordoff is simple and useful web tool that lets you remove unnecessary tags and styles from HTML code.
SUMO Paint is an online image editor. This is an easy to use professional tool for creating and editing images within browser.
This generator will create a fluid or fixed width floated column layout, with up to 3 columns and with header and footer. Values can be specified in either pixels, ems or percentages.
With Wix you can create a free website or make free MySpace layouts and Flash MySpace layouts. It's the simpler, faster, better way to build & design on the web.
net2ftp is a web based FTP client. It is mainly aimed at managing websites using a browser. Edit code, upload/download files, copy/move/delete directories recursively, rename files and directories — without installing any software.
The color wizard lets you submit your own base color, and it automatically returns matching colors for the one you selected.
Splashup is a powerful editing tool and photo manager. With all the features professionals use and novices want, it's easy to use, works in real-time and allows you to edit many images at once.
This is a web based tiled backgrounds designer, you can create any pattern your site needs just in few minutes. Adjustable size, pictures, colors, texture and transparency is available.