Those graphic designers and developers who do not afford creative suits for their projects so do not worry because in this post we are showcasing 12 free Mac apps for graphic designers. These Mac apps are not only free but they are also smart and easy to use and they do the same kind of job that expensive creative suits do for you.
We hope this list would be of great assistance for the designers. You can also tell us what you think about this post and share your precious opinions with us via comment section below.
Seashore is an open source image editor for Mac OS X's Cocoa framework. It features gradients, textures and anti-aliasing for both text and brush strokes. It supports multiple layers and alpha channel editing. It is based around the GIMP's technology and uses the same native file format.
Image Tricks is a freeware application for editing your photos and images using Mac OS X Core Image filters and Quartz Compositions that unimaginably transform your photos. This program also contains a powerful random image generator for creating unique backgrounds and abstract images for business cards, web design, print materials and more.
An Open Source vector graphics editor, with capabilities similar to Illustrator, CorelDraw, or Xara X, using the W3C standard Scalable Vector Graphics (SVG) file format. Inkscape supports many advanced SVG features (markers, clones, alpha blending, etc.) and great care is taken in designing a streamlined interface. It is very easy to edit nodes, perform complex path operations, trace bitmaps and much more. We also aim to maintain a thriving user and developer community by using open, community-oriented development.
GIMP is an acronym for GNU Image Manipulation Program. It is a freely distributed program for such tasks as photo retouching, image composition and image authoring. It has many capabilities. It can be used as a simple paint program, an expert quality photo retouching program, an online batch processing system, a mass production image renderer, an image format converter, etc.
Front End Digital Media WorkShop for Mac
Front End Digital Media Workshop harnesses the power of QuickTime to bring you powerful batch based conversion of sound, video, and image files. Resize, resample, join, split, trim, basic edits, selective conversions via marked I/O points are some of the tools. All in an environment that provides powerful play back features including variable speed, slow motion, full screen playback and video to image frame capture.
Goldberg is a freeware image and movie viewer with image editing capabilities and support for applying QuickTime and other effects. Version 2.0 is a major rewrite and offers rotation capabilities, free zooming, undo support and more.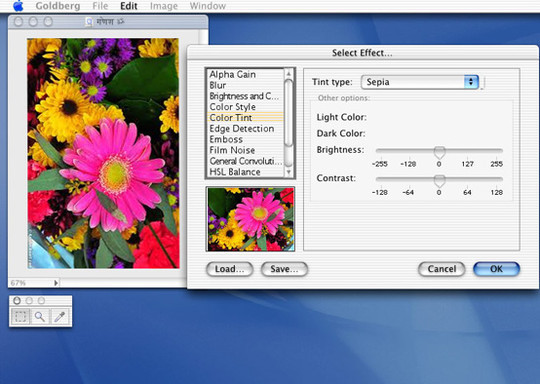 Beautifully designed, easy-to-use, fast, and powerful image editing app for the Mac.
Pencil is an animation/drawing software for Mac OS X, Windows, and Linux. It lets you create traditional hand-drawn animation (cartoon) using both bitmap and vector graphics. Pencil is free and open source.
With DrawBerry, you have all the possibilities the vectorial drawing offers you in a free, easy to use and powerful application. If you don't need applications such Illustrator or Inkscape and you want to create some simple (or less simple) illustrations, DrawBerry is for you.
To edit files, a seamless integration with any external editor application makes it easy to change content quickly. Edit any text or binary file on the server in your preferred application.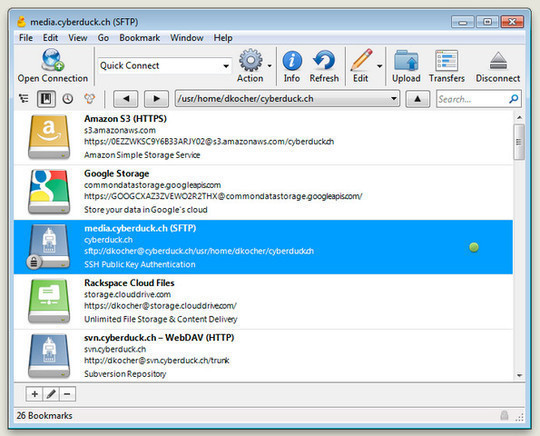 Paparazzi! is a small utility for Mac OS X that makes screenshots of webpages.
Explore the new Extended Mode with unlimited color options and an expansive brick library.