There are many web apps out there for designers, but getting by free and good ones is not that easy. That is why I am sharing The Ten Excellent Web Apps To Simplify Designer's Work Life. Read each entry in the list and see which tool suits your needs best.
You are welcome if you want to share more web apps that our readers/viewers may like. Do you want to be the first one to know the latest happenings at SmashingApps.com, just subscribe to our rss feed and you can follow us on twitter and follow us on Digg as well to get updated.
—————————–Recommendations; Please continue reading below——————————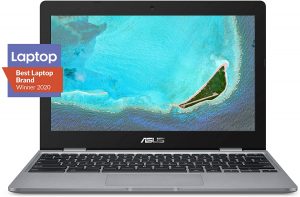 ASUS Chromebook C223 11.6″ HD Laptop Shop Now
This Asus HD Laptop is an amazon's choice for 'chrome computer laptop' is reviewed by 980+ reviewers that is available at only $249.99. It is ready for productivity and performance while being on the go or travelling, with speedy performance, robust security, and convenience for the user. This laptop has Lightweight 2.2 pound body and with thin and premium metallic finish for a sleek appearance having 11.6 inch HD 1366×768 Anti-Glare Display. The machine is powered by the Intel Celeron N3350 Processor (2M Cache, up to 2.4GHz) for fast and snappy performance including 4 GB DDR3 RAM; 32GB eMMC hard drive; No CD or DVD drive with it. Learn more about this product >>>
X-Icon Editor is an HTML5 application (based on <Canvas>) that allows you to create high resolution icons that lets your sites shine with IE9. With X-Icon Editor you can quickly get your site ready with a large icon which will be available for pinned sites and the new tab page.
HTMLform.com is completely free. Just design your HTML form, download it and that's it, the form is yours. Your HTML form doesn't require any programming or configuration in order to work. With HTMLForm.com you will be able to easily design whatever HTML form you need. You will have the most popular components: text and numerical fields, check boxes, date selectors, as well as other special fields: country, state, region, website, email, telephone number.
Spritebox is a WYSIWYG tool to help web designers quickly and easily create CSS classes and IDs from a single sprite image. It is based on the principle of using the background-position property to align areas of a sprite image into block elements of a web page. It was made using a combination of JQuery, CSS3 and HTML5, and is totally free to use.
MarkUp lets you draw on any webpage with a variety of tools to express your thoughts, make a point or just simply edit.
This is a tool to compare web fonts in a simple way. The advantage of using theese fonts is that they can be used dynamically instead of using static images.
This site offers a user friendly online privacy policy generator that can help you create a free privacy policy specifically tailored for your website and how you operate it.
Gridulator your layout width and the number of columns you want, and it'll spit back all the possible grids that have nice, round integers. Just the thing for pixel-based designfolk. There are inline previews, courtesy of the canvas element, and when you're all set Gridulator can crank out full-size PNGs for you, ready for use in your CSS, Photoshop docs, or what have you. And there's full keyboard control for you snazzy power users.
Uptime Robot is all about helping you to keep your websites up. It monitors your websites every 5 minutes and alerts you if your sites are down.
Awesome Fontstacks automatically match fonts based on typographical metrics, optimize the font bundles for their intended purpose, and deliver rock solid CSS for those fonts and their fallbacks to copy & paste.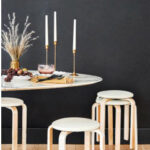 —————Recommendations; Please continue reading below————— Space-saving Furniture Shop Now
If you want to maximise space in your home, office or home-office with flexible furniture that collapses, folds, and stacks to fit every room, you can click here to see the wide range of space-saving furniture. Click here to learn more >>>
Xeo CSS is a fully web-based styling tool for web designers. With this app, you can design web pages in detail with no coding.