There are many apps out there for you, but getting by free and good ones is not that easy. That is why I am sharing The 8 Free To Use Windows Tools Worth Checking Out. Read each entry in the list and see which tool suits your needs best.
You are welcome if you want to share more useful windows tools that our readers/viewers may like. Do you want to be the first one to know the latest happenings at SmashingApps.com, just subscribe to our rss feed and you can follow us on twitter and follow us on Digg as well to get updated.
—————————–Recommendations; Please continue reading below——————————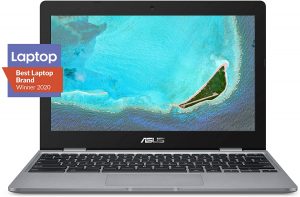 ASUS Chromebook C223 11.6″ HD Laptop Shop Now
This Asus HD Laptop is an amazon's choice for 'chrome computer laptop' is reviewed by 980+ reviewers that is available at only $249.99. It is ready for productivity and performance while being on the go or travelling, with speedy performance, robust security, and convenience for the user. This laptop has Lightweight 2.2 pound body and with thin and premium metallic finish for a sleek appearance having 11.6 inch HD 1366×768 Anti-Glare Display. The machine is powered by the Intel Celeron N3350 Processor (2M Cache, up to 2.4GHz) for fast and snappy performance including 4 GB DDR3 RAM; 32GB eMMC hard drive; No CD or DVD drive with it. Learn more about this product >>>
Every hard disk is too small if you just wait long enough. TreeSize Free tells you where precious space has gone to. TreeSize Free can be started from the context menu of a folder or drive and shows you the size of this folder, including
its subfolders. You can expand this folder in Explorer-like style and you will see the size of every subfolder. All results can also be drilled down to the file level.
ZenKEY allows you to control all aspects of your computer via keystrokes. Using the configuration utility of the ZenKEY Wizard, you can create menus, each containing items which perform "actions".
Image Eye is a specialized image viewer – made for the sole purpose of viewing images as quickly and as practically as possible – nothing else! You don't get any bulky menus, tool bars or other fancy but annoying things cluttering up
the window where you want to see a picture only. By default, even the window title-bar is hidden when you don't need it, leaving just the image with a thin black border.
This program lets you close all running applications with just a single click. It doesn't use system resources because it only flashes a 'close' signal to all open applications on the desktop and then ceases. Just create a shortcut to the tool in the Start Menu, Quick Launch, Windows 7 Taskbar or elsewhere.
Free Mouse Auto Clickeris a software that can free you from repeat mouse click work. It's simple but enough for normal use.

Dicter online translation software is one of the most comfortable applications based on Google Translate system. It easily satisfies the most part of average PC user everyday needs. "Always in the way and within eyeshot" slogan
excellently describes the essence of the Dicter translation software.
BuduLock is a small tool for your computer security. BuduLock software can lock/unlock your computer folders. BuduLock can also enable/disable USB port for flash drive.
—————-Recommendations, Please continue reading below—————-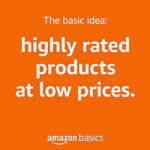 Highly rated daily-life products at low prices Shop Now
From bedding to office furniture and supplies, from kitchen accessories to health & fitness, from storage to travel bags, the amazon basics provides hundreds of daily use products at amazingly low prices with having highly rated consumers feedback. Click here to learn more >>>
Fast Duplicate File Finder FREEWARE will help you find fast all duplicate files in a folder and its sub folders. The application will compare the content of your files so it will find duplicates even if they are using different file
names.