Database management plays a very crucial role when you are working with any particular language, be it PHP, ASP, .NET or Java; one has to know about the database of the language in which he wants to become a master. For this collection, we have collected 11 best data management tools that will be very handy for the web developers. In order to handle the database efficiently, web developers have to use some third party applications that are designed to deal with the daily issues with the database.
There is a huge plethora of available database management tools and applications that makes it difficult to choose the most suitable one for you. We have compiled a list of 11 best database management tools for web developers that offer an extensive assortment of functions to manage like multiple database engines, user management, multiple connections and SQL management.
—————-Recommendations, Please continue reading below—————-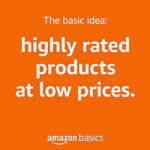 Highly rated daily-life products at low prices Shop Now
From bedding to office furniture and supplies, from kitchen accessories to health & fitness, from storage to travel bags, the amazon basics provides hundreds of daily use products at amazingly low prices with having highly rated consumers feedback. Click here to learn more >>>
DBeaver is free and open source (GPL) universal database tool for developers and database administrators.
Adminer (formerly phpMinAdmin) is a full-featured database management tool written in PHP.
DBComparer is a professional database comparison tool for analyzing the differences in Microsoft SQL Server 2008 (and 2005) database structures. It is an excellent tool for any project development team or DBA managing multiple copies of the same database on an SQL Server.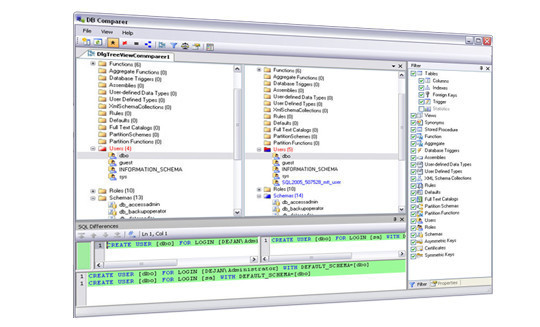 EMS SQL Manager for SQL Server
EMS SQL Manager for SQL Server is a high performance tool for Microsoft SQL Server database development and administration. SQL Manager works with any MS SQL Server versions from 2000 to the newest one and supports the latest SQL Server features including sequences, columnstore and spatial indexes, FileTables, contained databases, custom server roles and other.
SQuirreL SQL Client is a graphical Java program that will allow you to view the structure of a JDBC compliant database, browse the data in tables, issue SQL commands etc.
Firebird is a powerful and lightweight open source SQL relational database management system for Windows and Linux.
DB Browser for SQLite is a high quality, visual, open source tool to create, design, and edit database files compatible with SQLite.
Execute Query is an operating system independent database utility written entirely in Java.
DbVisualizer is the universal database tool for developers, DBAs and analysts. It is the perfect solution since the same tool can be used on all major operating systems accessing a wide range of databases.
SQL Workbench is a JAVA-based cross-platform SQL query tool.
—————————–Recommendations; Please continue reading below——————————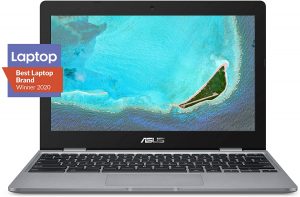 ASUS Chromebook C223 11.6″ HD Laptop Shop Now
This Asus HD Laptop is an amazon's choice for 'chrome computer laptop' is reviewed by 980+ reviewers that is available at only $249.99. It is ready for productivity and performance while being on the go or travelling, with speedy performance, robust security, and convenience for the user. This laptop has Lightweight 2.2 pound body and with thin and premium metallic finish for a sleek appearance having 11.6 inch HD 1366×768 Anti-Glare Display. The machine is powered by the Intel Celeron N3350 Processor (2M Cache, up to 2.4GHz) for fast and snappy performance including 4 GB DDR3 RAM; 32GB eMMC hard drive; No CD or DVD drive with it. Learn more about this product >>>
DbNinja is an advanced web-based application for MySQL database administration and development. It's a must-have for those who wish to access their hosted servers remotely.