This is one of the very best list of its kind where you can find incredibly amazing and Five Excellent (Yet Free) Business Management Web Apps.  These would be great enough to bookmark or just for get in your knowledge. I hope everyone of you will like this list. This is absolutely helpful for business owners, entrepreneurs, office workers, managers, designers, web designers, developers etc. Just take a look at them and share your thought's here.
You are welcome if you want to share more useful web apps that our readers/viewers may like. Do you want to be the first one to know the latest happenings at  SmashingApps.com just subscribe to our rss feed and you can follow us on twitter as well.
AgileWrap is a simple, elegant, agile lean product lifecycle management solution to enhance product development, and realize faster time to market. It helps organizations optimize the product development process by enabling effective planning, providing visibility in real-time, incorporating customers feedback sooner, and facilitating collaboration easily in distributed teams.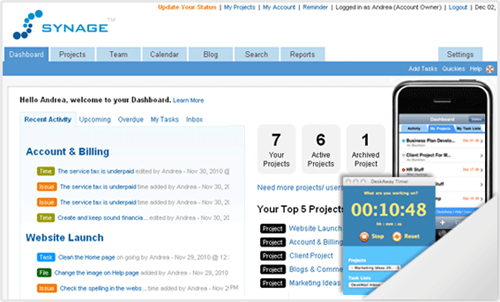 DeskAway, is a web-based project collaboration software that provides teams a central location to easily organize, manage and track their projects & work. This could be small to medium businesses, organizations, or groups within large enterprises e.g. creative and technology firms, consulting, HR, media, marketing, SEO, startups and non-profit organizations etc.
youcalc lets ordinary business users analyze data from most on-demand/SaaS systems. Their analytics solutions cover all areas of your business, from sales and marketing, across web analytics, to service & support, finance, project management, etc. youcalc even lets you mash and analyze data from several on-demand/SaaS systems for a unified view across your business.
Skylight puts powerful but easy-to-use business management tools in the hands of the whole team, in or out of the office. Skylight helps business users achieve success while providing anytime, anywhere access to important business information. Projects, contacts, resources, accounts and files in one place.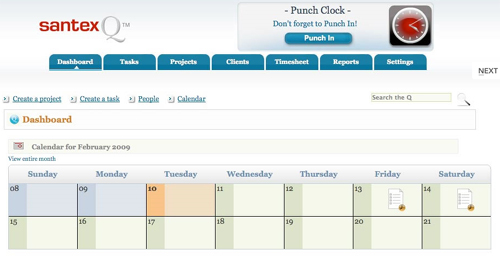 SantexQ is a web-based tool created to assist businesses in the detail-driven world of time and task management. Designed to enhance team efficiency, the SantexQ keeps the critical information close by: the progress reports, deadlines and time budgets for all of your projects, all available at a glance.
http://smashingapps.com/2011/02/10/14-great-extensions-provided-by-google-to-supercharge-your-chrome-browser.html