There are many software available that we can purchase and use to get our job done. But what do you think about those softwares that are cross-platform and available for free as well. In simple words, Cross-platform can be defined as any software that can work on more than one operating system and specially are available for Windows, Mac and Linux environment. This is absolutely a great list of 11 Most Popular Cross-Platform And Free Softwares. Don't forget to bookmark this post for your future reference as it has few most useful and free application that will be helpful for you when you want any cross-platform software to get your job done.
You are welcome if you want to share more cross-platform and free softwares that our readers/viewers may like. Do you want to be the first one to know the latest happenings at  smashingApps.com just subscribe to our rss feed and you can follow us on twitter as well.
—————-Recommendations, Please continue reading below—————-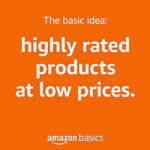 Highly rated daily-life products at low prices Shop Now
From bedding to office furniture and supplies, from kitchen accessories to health & fitness, from storage to travel bags, the amazon basics provides hundreds of daily use products at amazingly low prices with having highly rated consumers feedback. Click here to learn more >>>
Google Earth lets you fly anywhere on Earth to view satellite imagery, maps, terrain, 3D buildings, from galaxies in outer space to the canyons of the ocean. You can explore rich geographical content, save your toured places, and share with others.
Mozilla Firefox is a fast and powerful web browser designed to run on both Linux and Windows. There are far fewer issues with spyware, adware, and pop ups making it far more secure than Internet Explorer.
Alternative: Adobe Dreamweaver
Firefox 3 sets the pace with dozens of new features, including the smart location bar, one-click bookmarking and blindingly fast performance. Avoid online scams, unsafe transactions and forgeries with simple site identity. View Web pages faster, using less of your computer's memory.
You can use Skype to call another person who also has Skype on his computer. Skype is free to call anywhere in the world regardless of location and time.
FileZilla Client is a fast and reliable cross-platform FTP, FTPS and SFTP client with lots of useful features and an intuitive graphical user interface. It supports resume and transfer of large files, contains powerful site manager and transfer queue and much more
OpenOffice is the leading open-source office software suite for word processing, spreadsheets, presentations, graphics, databases and more. It is available in many languages and works on all common computers. It stores all your data in an international open standard format and can also read and write files from other common office software packages. It can be downloaded and used completely free of charge for any purpose.
Aptana Studio is the leading IDE for Today's Web offering integrated language support for HTML, DOM, JavaScript and CSS. Customize your Studio with additional plugins for PHP, Jaxer, Ruby on Rails, Python, Adobe AIR, Apple iPhone and Nokia S60 development. For Java support, plug Aptana Studio into Eclipse. Aptana Studio is free, open source software.
Picasa is a free digital photo organizer and editor. Picasa is excellent for beginners and casual digital shooters who want to find all their pictures, it will simply help you to manage your photos in one place, and find photos you forgot you had. You can even eliminate scratches & blemishes, fix red-eye, crop and more with Picasa.
VLC media player is a highly portable multimedia player for various audio and video formats (MPEG-1, MPEG-2, MPEG-4, DivX, mp3, ogg, …) as well as DVDs, VCDs, and various streaming protocols.
BitTorrent 6 is a client that transfers large videos, audios or softwares in a faster and cheaper way. A 'client' in this case is a computer program that follows the rules of a protocol. The BitTorrent 6 client will give you access to the world of content on the protocol in a lightweight, fast and reliable package.
GIMP is an acronym for GNU Image Manipulation Program. It is a freely distributed program for such tasks as photo retouching, image composition and image authoring.
—————————–Recommendations; Please continue reading below——————————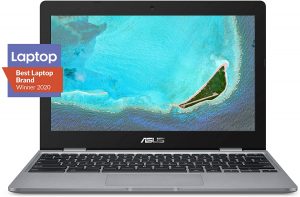 ASUS Chromebook C223 11.6″ HD Laptop Shop Now
This Asus HD Laptop is an amazon's choice for 'chrome computer laptop' is reviewed by 980+ reviewers that is available at only $249.99. It is ready for productivity and performance while being on the go or travelling, with speedy performance, robust security, and convenience for the user. This laptop has Lightweight 2.2 pound body and with thin and premium metallic finish for a sleek appearance having 11.6 inch HD 1366×768 Anti-Glare Display. The machine is powered by the Intel Celeron N3350 Processor (2M Cache, up to 2.4GHz) for fast and snappy performance including 4 GB DDR3 RAM; 32GB eMMC hard drive; No CD or DVD drive with it. Learn more about this product >>>
Thunderbird 2 includes many new features to help you manage your inbox. With Thunderbird 2, it's easier to prioritize and find your important email with tags and the new find bar helps you find content within your email faster.