This is one of the very best list of its kind where you can find out of the box operating systems that you probably never heard of and these would be great enough to bookmark or just for knowledge. I hope everyone of you will like this list, you can try these whether you are an office worker, a manager, a supervisor, a student, a home user, etc. These are really amazing in respect to their features. This is the list of Five Operating Systems You Probably Never Heard Of. Just take a look at them and share your thought's here.
Jolicloud is a new operating system for netbooks. The OS provides a beautiful interface, an application directory and a set of social features that make it easy and fun to use.
—————————–Recommendations; Please continue reading below——————————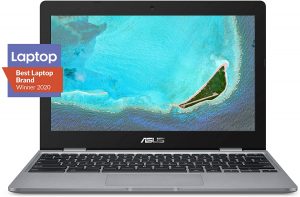 ASUS Chromebook C223 11.6″ HD Laptop Shop Now
This Asus HD Laptop is an amazon's choice for 'chrome computer laptop' is reviewed by 980+ reviewers that is available at only $249.99. It is ready for productivity and performance while being on the go or travelling, with speedy performance, robust security, and convenience for the user. This laptop has Lightweight 2.2 pound body and with thin and premium metallic finish for a sleek appearance having 11.6 inch HD 1366×768 Anti-Glare Display. The machine is powered by the Intel Celeron N3350 Processor (2M Cache, up to 2.4GHz) for fast and snappy performance including 4 GB DDR3 RAM; 32GB eMMC hard drive; No CD or DVD drive with it. Learn more about this product >>>
ReactOSis a free, modern operating system based on the design of Windows XP/2003. Written completely from scratch, it aims to follow the Windows-NT architecture designed by Microsoft from the hardware level right through to the application level. This is not a Linux based system, and shares none of the unix architecture.
PC-BSD is a complete desktop operating system, which has been designed with the "casual" computer user in mind. It offers the stability and security that only a BSD-based operating system can bring, while at the same time providing a comfortable user experience, allowing you to get the most out of your computing time. With PC-BSD you can spend less time working to fix viruses or spyware and instead have the computer work for you.
openSUSE is a free and Linux-based operating system for your PC, Laptop or Server. You can surf the web, manage your e-mails and photos, do office work, play videos or music and have a lot of fun.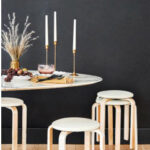 —————Recommendations; Please continue reading below————— Space-saving Furniture Shop Now
If you want to maximise space in your home, office or home-office with flexible furniture that collapses, folds, and stacks to fit every room, you can click here to see the wide range of space-saving furniture. Click here to learn more >>>
gOS turns your computer into a desktop full of your favorite widgets, fresh with live, personalized content just for you. Technically gOS is a cut down version of ubuntu 7.10 desktop, who's focus is online applications like gmail, google news, google maps, youTube, mebo and many more.