Here is an interesting post on Detailed CG artwork that we have carefully compiled after browsing the internet for several days. 3D computer graphics or CG always produces the most dazzling and implausible effect, and this is the main reason why it is so popular and everyone loves 3D Computer Graphics (CG).  Here we have gathered some amazing examples of 3D Computer Graphics in which you can notice the detailed CG artworks and the effort that artist put to create such types of comprehensive and complex artworks, we hope that you will like this collection, feel free to share your comments.
You are welcome if you want to share more amazing examples of 3D Computer Graphic Artworks that our readers/viewers may like. Do you want to be the first one to know the latest happenings at  SmashingApps.com just subscribe to our rss feed and you can follow us on twitter as well. Click on the images to go from where the images has been taken and learn more about their creators and to appreciate them.
SciFi Cityscape: Curse of Aladdin, Finn Meinert Matthiesen (3D)
Alien Vs Predator: Chess, Benjamin Parry (3D)
Phillips Exeter Academy Library
The Berserker – Game Character, Sebastian Patric (3D)
Wolverine, Who is the beast? , pascal ackermann (3D)
The travellers library, Sergej Bolgert / Dinschik (3D)
Dreaming a diver, hodong la (3D)
A travel into the Sky City", zhiyi huang (3D)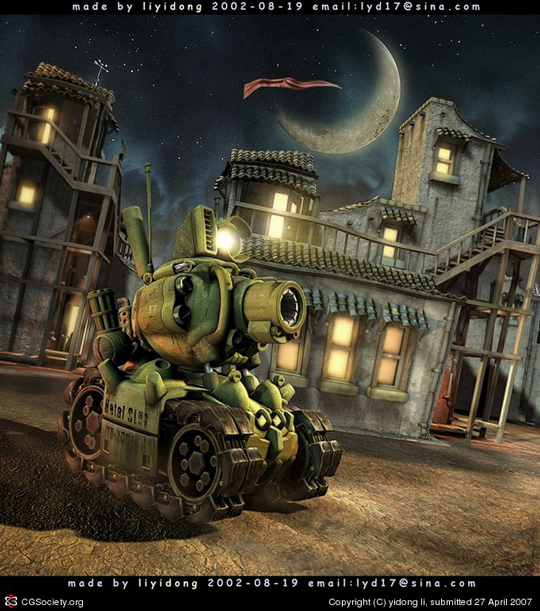 SmashingApps.com participates in various affiliate marketing programs and especially Amazon Services LLC Associates Program, which means we may get paid commissions on editorially chosen products purchased through our links to any of the linked sites from us.