Go2Convert is a set of free web based tools that allow you to convert, resize a picture without having to install any software on your computer. It is not meant to be a complete Image editing software package. It is meant to be an easy to use solution to convert, resize your pictures and digital photos without the need to learn a complex software package. Once you convert, resize an image, you can choose to copy image's URL or download it directly to your computer – It doesn't get easier than that!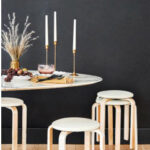 —————Recommendations; Please continue reading below————— Space-saving Furniture Shop Now
If you want to maximise space in your home, office or home-office with flexible furniture that collapses, folds, and stacks to fit every room, you can click here to see the wide range of space-saving furniture. Click here to learn more >>>
This is online image converter website for free. It supports over 100 major image formats. You can convert files up to 5Mb in size. Converted files will be stored on our servers for 5-10 days. You will receive an links to converted images in download page. Converted files will be stored on their servers for 5-10 days.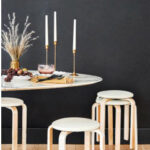 —————Recommendations; Please continue reading below————— Space-saving Furniture Shop Now
If you want to maximise space in your home, office or home-office with flexible furniture that collapses, folds, and stacks to fit every room, you can click here to see the wide range of space-saving furniture. Click here to learn more >>>
BMP – Microsoft Windows bitmap
DIB – Microsoft Windows Device Independent Bitmap
EPI – Adobe Encapsulated PostScript Interchange format
EPS – Adobe Encapsulated PostScript
GIF – CompuServe Graphics Interchange Format
JPC – JPEG-2000 Code Stream Syntax
JPEG – Joint Photographic Experts Group JFIF format
PCD – Photo CD
PCX – IBM PC Paintbrush file
PDB – Palm Database ImageViewer Format
PDF – Portable Document Format
PGM – Portable graymap format (gray scale)
PICT – Apple Macintosh QuickDraw/PICT file
PNG – Portable Network Graphics
PSD – Adobe Photoshop bitmap file
SVG – Scalable Vector Graphics
TGA – Truevision Targa image