Scrollovers are a way to quickly and easily add flair to your web pages, giving your users an experience they weren't expecting.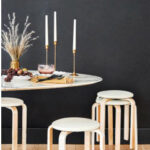 —————Recommendations; Please continue reading below————— Space-saving Furniture Shop Now
If you want to maximise space in your home, office or home-office with flexible furniture that collapses, folds, and stacks to fit every room, you can click here to see the wide range of space-saving furniture. Click here to learn more >>>
Integration of Scrollovers into your web site couldn't be easier, even if you've already built the site that you want to include Scrollovers on. In just minutes you will be able to have them appearing on your own pages.
How do you add it to your pages?
Copying the code below into your page (alternatively you can


<script type="text/javascript" src="http://www.scrollovers.com/js/scrollovers.js"></script>

Your links should look similar to the one below

<a href="[YOUR PAGE HERE]" class="scrollover" type="scrollover">[YOUR TEXT HERE]</a>

Make it pretty (see below)
Copy the styling code below into your page or stylesheet
----------------------Recommendations; Please continue reading below----------------------
<style>
   a.scrollover {
      /* Default Colour/Styles here */
      color: #557AFF;
   }
   a.scrollover em:first-line {
      /* Rollover Colour/Styles here */
      color: #FF5B3C;
   }
</style>