NicEdit is a Javascript/AJAX inline content editor to allow easy editing of web site content on the fly in the browser. It integrates into any site in seconds to make any element/div editable or convert standard textareas to rich text editing. You can try it right now by clicking on this!
In addition NicEdit instances are more flexible than some other editors and can expand to fit content added. NicEdit controls can also edit multiple divs or converted textareas on a page transparently while preserving the look and feel of the page and saving content via AJAX. Download NicEdit today and see how Rich Text editing can fit your application!
----------------------Recommendations; Please continue reading below----------------------
An alternative for the complexity, many files and large download size (> 200KB) of popular WYSIWYG editors such as TinyMCE and FCKEditor. It implements many of the standard rich text features like these editors but is easier to integrate without impact on download size.
"<script src="http://js.nicedit.com/nicEdit.js" type="text/javascript"></script>
<script type="text/javascript">
bkLib.onDomLoaded(nicEditors.allTextAreas);
</script>"
—————-Recommendations, Please continue reading below—————-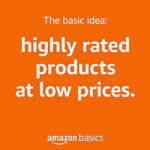 Highly rated daily-life products at low prices Shop Now
From bedding to office furniture and supplies, from kitchen accessories to health & fitness, from storage to travel bags, the amazon basics provides hundreds of daily use products at amazingly low prices with having highly rated consumers feedback. Click here to learn more >>>
By using the code above visitors will recieve the latest NicEdit version properly compressed and served directly from their server. However, if you would like to download and host NicEdit yourself only 2 files are required below and a full package with source code is available.