We have lots of commercial software available to use on different platform to complete our different work, but they are not free and sometime we do not able to purchase. Don't worry about it, today we are listing here 11 Free And Useful Open-Source Alternatives For Designers in which most of them are cross-platform. There are many alternative available for single software, but I just tried to list down some very similar and useful alternative. You might not be able to enjoy all the features as original software but it will really help you to perform your task in a better way when your pocket does not allow you to purchase commercial software.
You are welcome if you want to share more Open-Source Alternatives For Designers that we have missed here and you think our readers/viewers may like. Do you want to be the first one to know the latest happenings at SmashingApps.com just subscribe to our rss feed and you can follow us on twitter as well.
You may be interested in these older posts
11 Premium But Free And Useful Web Apps For Designers
31 Power Tools For Twitter Lovers To Make Lives Easier
23 Magical Photographs To Believe That Are Not Photoshopped
13 Premium-Like WordPress Themes That Are Free And Stunning
21 Really Stunning Photoshopped Photos For Creative Inspiration
17 Mind-Blowing Digital Painting Tutorials Of Beautiful Girls
27 Eye-Opening and Inspiring Websites Of Top Brands
43 Of The Extremely Creative Wonders Of Macro Photography
31 Incredible Resources And Inspirations For Designers Like You To Discover The Best Of The Web In November
27 Best Places You Should Visit To Get Incredible Web Design Inspiration!
13 Simple And Elegant Free WordPress Themes
21 Extremely Vibrant And Creative Advertisements With Animals
39 Masterpieces Of Creative Advertisements
17 Digital Image Illustration Which You Probably Never Seen Before!
15 Digital Photo Manipulation From Flickr To Get Inspiration
23 Awesome Photos That Look Like They're Photoshopped But Are Not
21 Simple But Impressive Corporate Web Designs Of Top Brands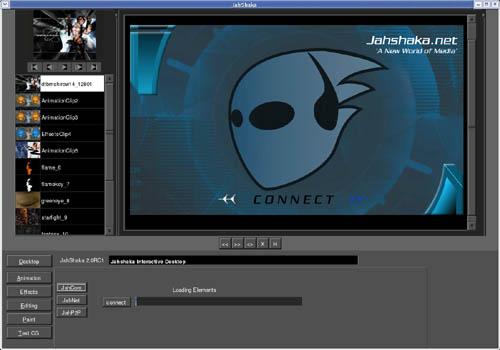 Alternative: Adobe After Effects
Jahshaka give you the power of movie editing and effects in open source environment. You can edit with flexibility and speed and can create Effects in real time. With this software animate with unlimited features and Paint/design on moving video. It will let you work in any format at any resolution as well.
Alternative: Adobe Photoshop
CinePaint is used to retouch feature films and in pro photography. CinePaint opens high fidelity image file formats such as DPX, 16-bit TIFF, and OpenEXR, and conventional formats like JPEG and PNG. It has a flipbook for movie playback of image sequences in RAM. It supports 8-bit, 16-bit and 32-bit color channels, HDR and CMS.
Alternative: Adobe Dreamweaver
Amaya is a Web editor, i.e. a tool used to create and update documents directly on the Web. Browsing features are seamlessly integrated with the editing and remote access features in a uniform environment. This follows the original vision of the Web as a space for collaboration and not just a one-way publishing medium.
Alternative: Microsoft Visio
DRAW – from a quick sketch to a complex plan, DRAW gives you the tools to communicate with graphics and diagrams. With a maximum page size of 300cm by 300cm, DRAW is powerful tool for technical or general posters, etc.
Alternative: Autodesk 3ds Max
Blender is the free open source 3D content creation suite, available for all major operating systems. It includes tools for modeling – fast subdivision surface and polygon tools, multi-resolution mesh sculpting, metaballs, NURBS, vector fonts, and curves; uv mapping; shaders and texturing – both paint based and node based; ik and fk animation tools with rigging, constraints, skinning, morph targets, drivers, deformers, and modifiers; simulation tools including hard bodies, soft body, cloth, and fluids; and particle systems including hair. Blender has integrated rendering with both its native renderer and the raytracer Yafray as well supporting many external renderers; and python based scripting.
Alternative: ACDSee
Imgv is a unique and feature rich Image Viewer. It is released as free software with full source code. Imgv is portable and can run on Windows, Linux, BSD, OSX, and other operating systems. Features include a GUI that doesn't get in the way of viewing your images, a file browser, slideshows, zooming, rotating, on-the-fly Exif viewing, histograms, fullscreen support, wallpaper settin and much more…
Alternative: Adobe Illustrator
An Open Source vector graphics editor, with capabilities similar to Illustrator, CorelDraw, or Xara X, using the W3C standard Scalable Vector Graphics (SVG) file format.  Inkscape supports many advanced SVG features (markers, clones, alpha blending, etc.) and great care is taken in designing a streamlined interface. It is very easy to edit nodes, perform complex path operations, trace bitmaps and much more.
Alternative: Adobe Photoshop
Gimpshop is a hack made on top of the original Gimp project which changes all menues, dialogs, etc., in order to make them look as much as their counterparts in Photoshop. This makes users who are already familiar with the layout of Photoshop feel right at home in this open source application. Please note that all features in Photoshop in not available in Gimpshop, since it is based on the Gimp project and it's feature set.
Alternative: CoralDRAW
Xara Xtreme for Linux is a powerful, general purpose graphics program for Unix platforms including Linux, FreeBSD and (in development) OS-X. It offers some of the most powerful graphics tools available. Xara Xtreme has a clean, un-cluttered user interface. Few floating dialogs, palettes, menus etc.
Alternative: Final Cut Pro
Avidemux is a free video editor designed for simple cutting, filtering and encoding tasks. It supports many file types, including AVI, DVD compatible MPEG files, MP4 and ASF, using a variety of codecs. Tasks can be automated using projects, job queue and powerful scripting capabilities.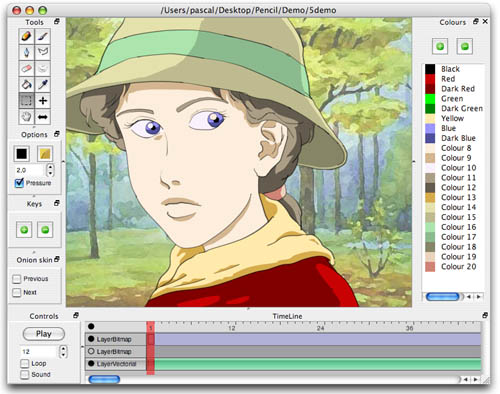 Alternative: Toon Boom Studio
Pencil is an animation/drawing software for Mac OS X, Windows, and Linux. It lets you create traditional hand-drawn animation (cartoon) using both bitmap and vector graphics. Pencil is free and open source.