We have lots of commercial software available to use on different platform to complete our different work, but they are not free and sometime we do not able to purchase. Don't worry about it, today we are listing here 7 Awesome And Useful Software For Linux in which most of them are cross-platform. There are many alternative available for single software, but I just tried to list down some very similar and useful alternative. You might not be able to enjoy all the features as original software but it will really help you to perform your task in a better way when your pocket does not allow you to purchase commercial software.
You are welcome if you want to share more useful softwares for linux that we have missed here and you think our readers/viewers may like. Do you want to be the first one to know the latest happenings at SmashingApps.com just subscribe to our rss feed and you can follow us on twitter as well.
OpenProj is a free, open source project management solution. OpenProj is a replacement of Microsoft Project and other commercial project solutions. This is the most advanced project solution ever provided to the open source community.
Bluefish is a powerful editor targeted towards programmers and webdesigners, with many options to write websites, scripts and programming code. Bluefish supports many programming and markup languages, and it focuses on editing dynamic and interactive websites.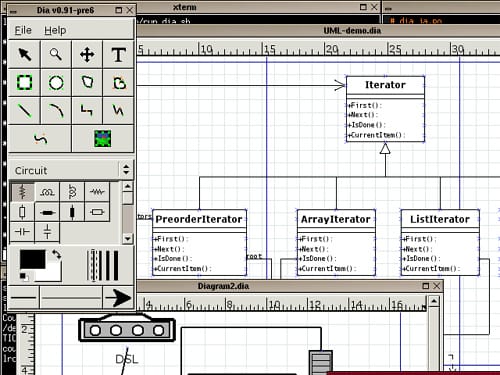 Dia is a program for creating diagrams of all kinds. The current version can do UML class diagrams, Entity-Relationship modeling, network diagrams, and much more. The engine is very flexible and dynamically loads diagram-types from disk. It stores diagrams in an XML format, but can read and write a number of different formats.
CinePaint is used to retouch feature films and in pro photography. CinePaint opens high fidelity image file formats such as DPX, 16-bit TIFF, and OpenEXR, and conventional formats like JPEG and PNG. It has a flipbook for movie playback of image sequences in RAM. It supports 8-bit, 16-bit and 32-bit color channels, HDR and CMS.
With KSpread you can create table-oriented sheets with information and powerful calculations with ease with good support for the OpenDocument format. For calculations there is a huge list of formulas available that allow all the expected numerical, financial and textual features that are expected in a spreadsheet.
KMyMoney intends to provide all important features found in the commercially-available, personal finance managers. KMyMoney strives to be the easiest open source personal finance manager to use, especially for the non-technical user.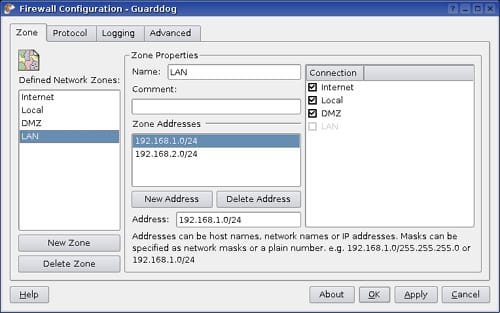 Guarddog is a firewall configuration utility for Linux systems. Guarddog is aimed at two groups of users. Novice to intermediate users who are not experts in TCP/IP networking and security, and those users who don't want the hastle of dealing with cryptic shell scripts and ipchains/iptables parameters.
SmashingApps.com participates in various affiliate marketing programs and especially Amazon Services LLC Associates Program, which means we may get paid commissions on editorially chosen products purchased through our links to any of the linked sites from us.