Web Design
Here we have come up with another interesting collection of some cool minimalistic icon sets for you. These icon sets will be best suitable for those designs where you want to keep a subtle look while creating an eye catching and appealing design. With these minimalistic icon sets, you can create artworks that look simple yet appealing and gratifying enough that they grab the attention at the first glance.
So, let us add some life to your design and refresh them with these cool and inspiring minimalistic icon sets. We wish that this assortment will not only inspire you but it will also stand out from the rest of the collection that you will see in the next few days. Here is the full collection after the jump. let's have a look and enjoy! Feel free to share your opinions with us via comment section below. Your comments are always more than welcome. Let us have a look. Enjoy!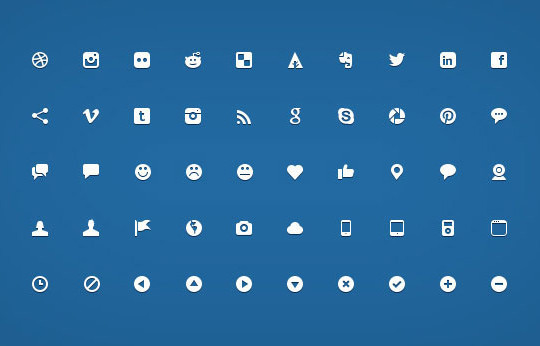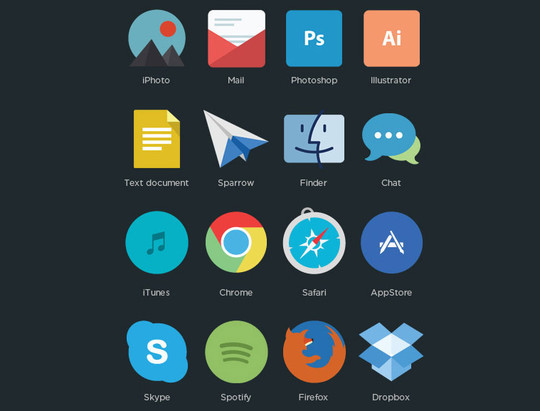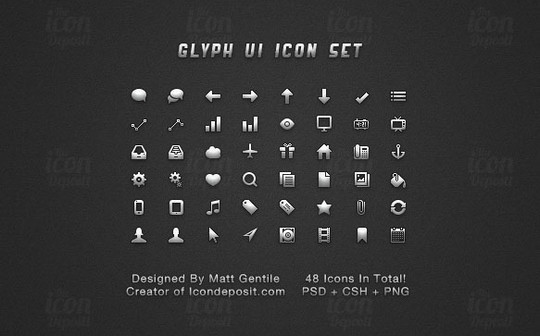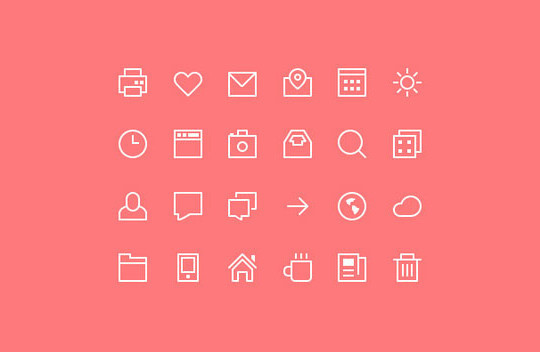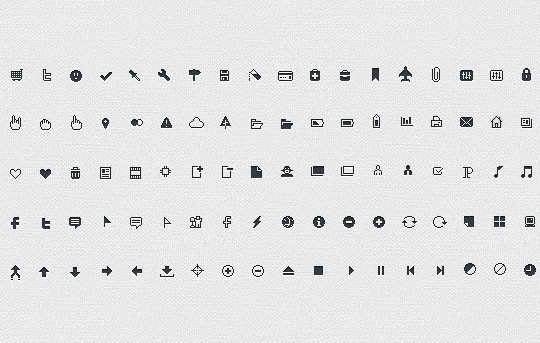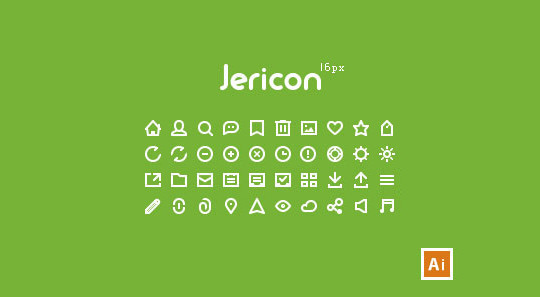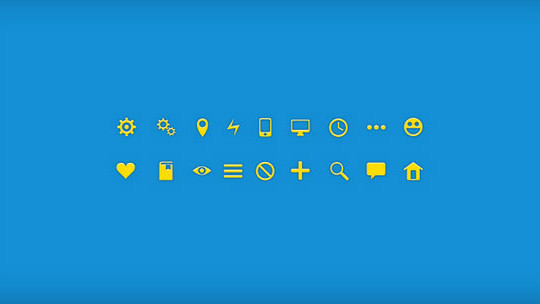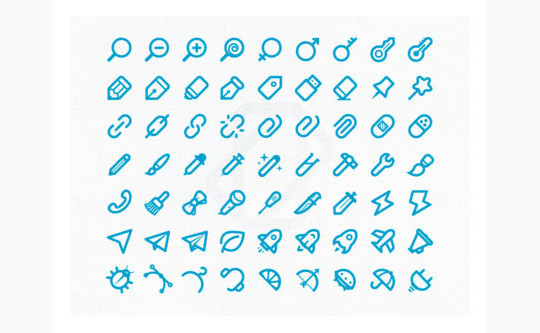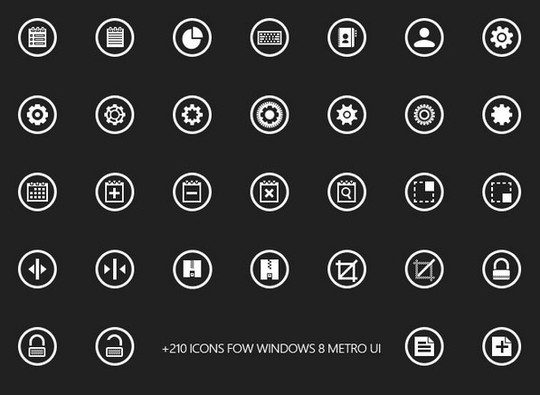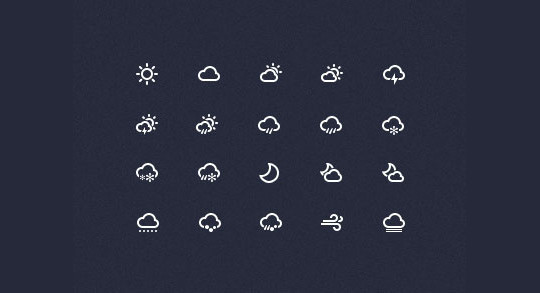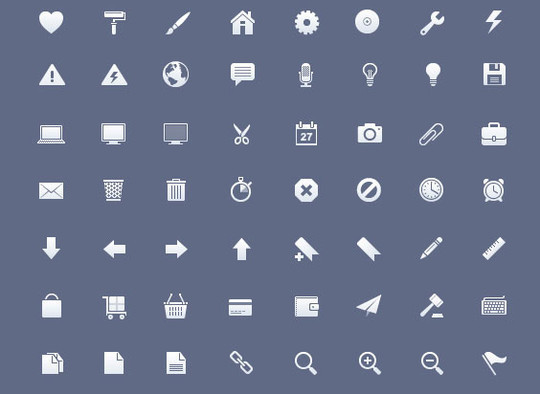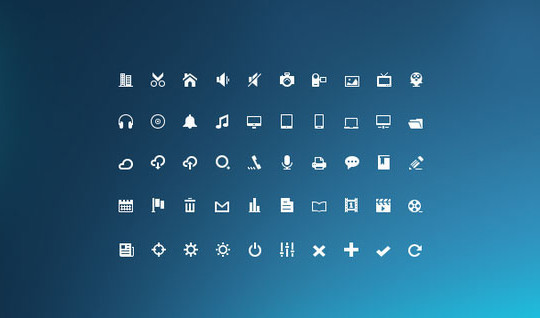 In this collection, you will find some elegant and classy foil texture sets that are available for free of cost. It is the web designer responsibility to make the website look like what the client wants its website to appear. A designer can make a website look elegant and sober or rich and trendy by using appropriate type of textures. Basically, the designer has to create a website design that matches with the company profile and can represent it in the most effective manner.
Using classy foil texture gives your website designs a very classy and elegant look; as well as such textures help you in adding some extra depth to your design as well to the content to the websites. Enjoy!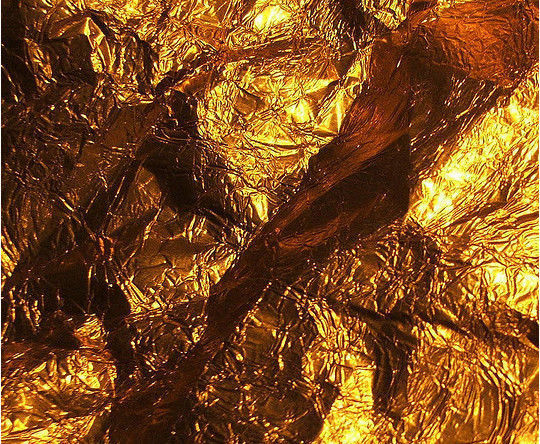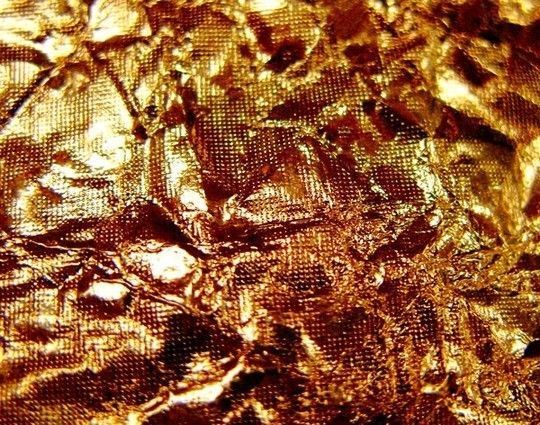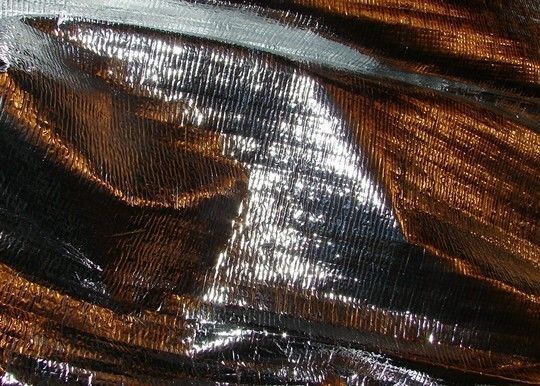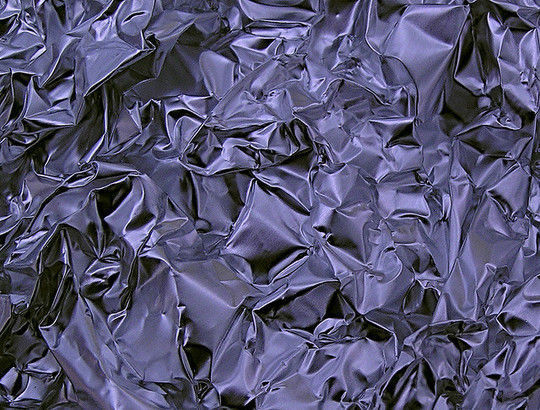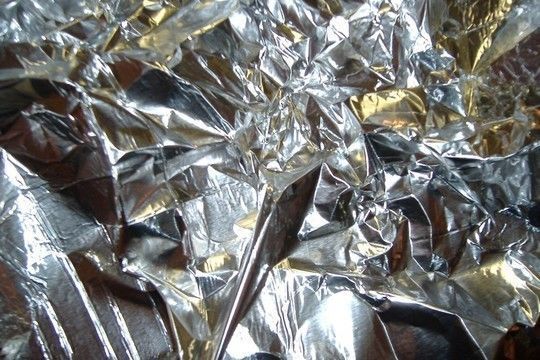 Gold Foil by Seren Dipity stock
Rainbow Sunburst Metallic Foil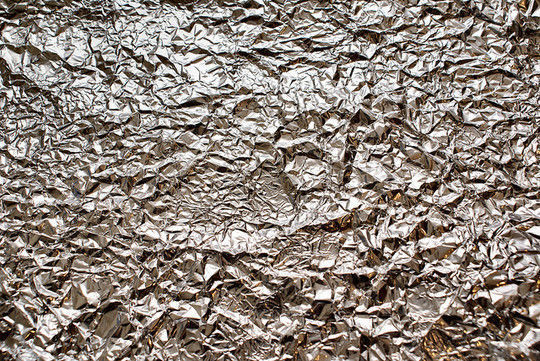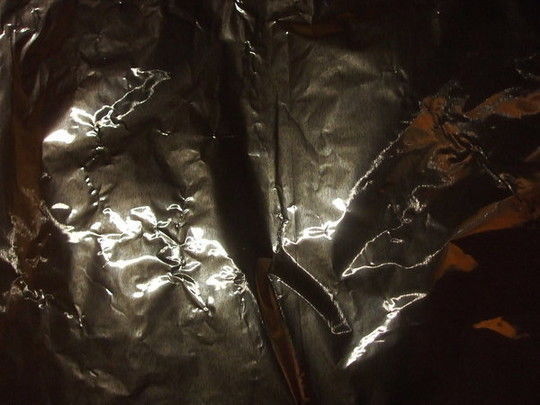 Here we are presenting another new collection of some fresh jQuery plugins for you. We all know that plugins are the great time savers as they help us to perform certain actions in a more convenient and speedy manner, thus saving our time as well as energy. This is the reason why every designer and developer is interested in keeping a good collection of different types of plugins that are useful for them.
For now, we are focusing on jQuery plugins. This collection is specifically targeted at the web developers and web designers who want to create websites that are more interactive, attractive as well as accessible to the broadest assortment of browsers. With these plugins, you can make user experience which they come away from your site with more pleasurable and exciting. Let us have a look and enjoy! Feel free to share this post with others.
jQuery Mapael – Build dynamic vector maps
Tumbo 1.0 – Show Tumblr feeds on your website – Jquery plugin
In this round up, we are showcasing some fresh and awesome free responsive WordPress themes. WordPress is very well-accepted and well-known blogging platform that's why millions of people are using it. With these WordPress themes, you will be provided with wonderful features which are very useful for your work. Furthermore, all these WordPress themes are easy to use and you can easily edit them depending on your needs or requirements.
So, make your website or blog look stunning with these WordPress themes. With the use of these responsive WordPress theme, you can make your website stand out from the rest as well as give a long lasting impression on your customers or website visitors. So, come and grab this amazing chance and start browsing through this fresh collection of WordPress themes.
Responsive Theme is a flexible foundation with fluid grid system that adapts your website to mobile devices and the desktop or any other viewing environment.
Designfolio includes a responsive slider and portfolio, and it scales perfectly to fit any size screen on a computer or mobile device.
Yasmin is a responsive wordpress theme. That means the theme will adjust itself to the screen size of various devices used to browse the web. Let that be your desktop, laptop, tablet or even your smart phone. You will not have to swipe and drag to see the content overflowing your small screen sized devices. It is not only the site layout that is responsive, even the media elements like images, slideshows and videos are responsive in this theme. This is based on the skeleton Framework.
Yoko is a blog theme that is well suited for larger magazines or blogs. The theme offers plenty of space for widgets in 2 right-aligned sidebars. For WordPress 3.1 +, also available on WordPress.com.
GoPress is a super minimal and lightweight free WordPress Theme by WPExplorer that is perfect for any magazine, news or blogging website. The theme has been created with a focus around the basic post format to keep things super simple and make it easier for you to transition from another theme to this one or vise-versa.
Responsive WordPress Theme built with twitter bootstrap
TBLOG is a fully responsive – fluid WordPress theme for personal bloggers, furniture showcase sites, portfolio style websites.
You take pictures, you write stories and opinions, you make videos, you link to cool sites all the time. Tumblr is perfect for that but there's one flaw, you don't get to control everything as easy as you would with WordPress. You've got no control over your database or server and you can't even do anything with its SEO.
Meeta is a simple blogging theme, but packed with many premium features, like: unique widgets, custom templates. The theme is absolutely free!
Sampression Lite is a minimalist, fully responsive, retina ready, translation ready, clean theme, perfect for blogging. It's lightweight responsive design allows this theme to adapt across a range of screen sizes.
Tetris Free Masonry Tumblog WordPress Theme
Tetris is a responsive Tumblog style WordPress theme created by AJ Clarke from WPExplorer.com. The theme features a masonry style homepage and archive pages to showcase your posts in a modern fashion and makes use of WordPress post formats so sharing different media types is extremely easy.
Enjoy designing your website live from the WP customizer screen. Choose your options : skin, logo, social profiles, slider, layout, home featured blocks… you can even customize your css live. And this is it! The clean and fully responsive design can be used for any type of website : corporate, portfolio, business, blog, landing page, etc.
Responsive WordPress magazine theme with 3 home page layouts, 300×250 ads, 125×125 ads, 8 premade (Black, Blue, Red, brown, pink, white and Green) ready to use color schemes/skins, 2 page layouts including a full width page template, featured posts, social icons, twitter updates, threaded comments and widget support.
Respo is amazing WordPress theme with clean, sleek and customizable design. The theme is suitable for presonal blogs and/or online magazines. This is a responsive theme, able to adapt its layout to the screen size of your visitors. (try resizing the screen and see for yourself) The sliders for this theme is responsive too, which means it works super sleek on mobile device like ipad or iphone.
Adapt 2.0 is a free responsive business WordPress theme created right here at WPExplorer. The theme features a very clean and elegant business portfolio style design making it useful for small businesses, agencies, portfolios and more.
Are you looking for some classy and elegant Joomla templates? If your answer is yes, then you are at right place. Here we are showcasing a wonderful collection of some beautiful and visually enticing Joomla templates for you. All the templates presented in this collection are of high quality and professionally looking. Therefore, you can feel free to download your favorite template without any curiosity and tension.
Joomla is an amazing open source content management system (CMS) that you can use to build websites. Its ease of use makes it a preferred choice of many developers and designers. Here is the full list. Enjoy!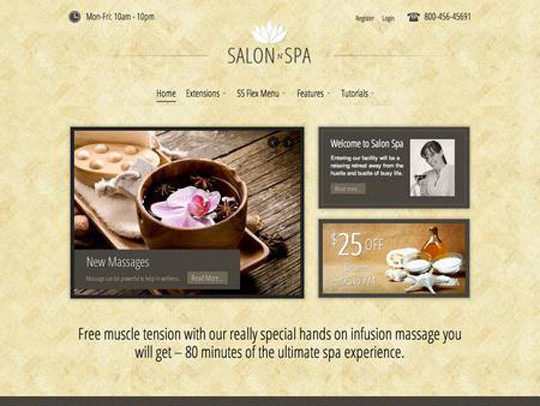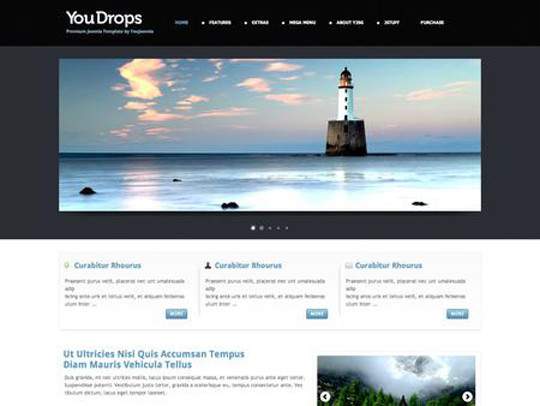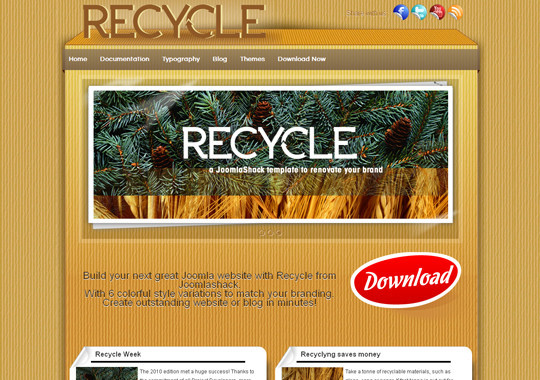 Inside Out – Fresh magazine Joomla template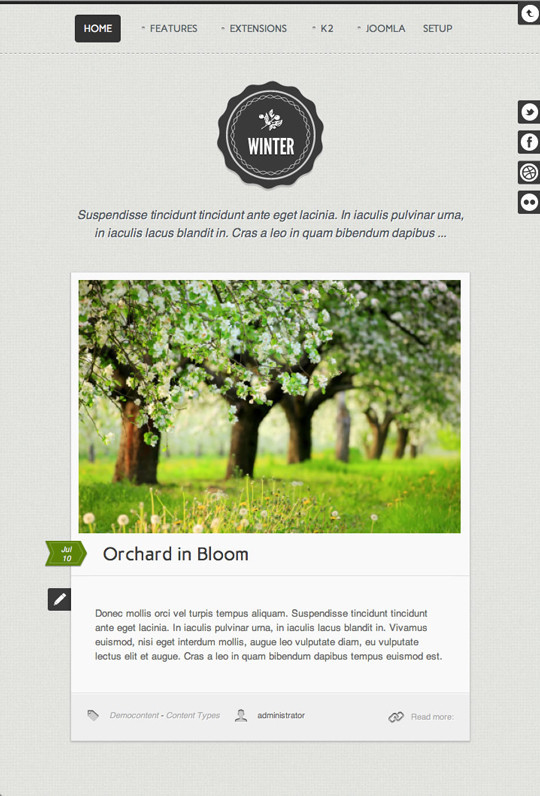 Colourshift – Colourful Joomla Template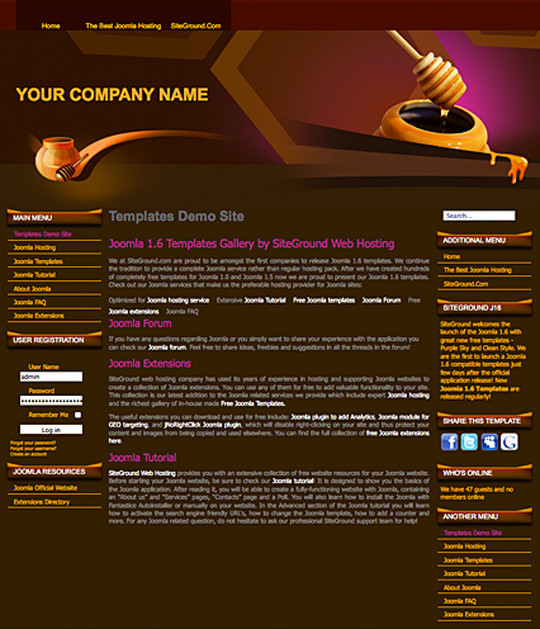 A great website capability is the demand of many elements working in harmony, creating an engaging experience for users. A great inspiring website is what haves easy navigation, creative design, visual effects, not too heavy of server resources. These may combine a lot of techniques to work together such as HTML and CSS.And to the best combination adds up is jQuery. jQuery does wonders to your websites with effects and plugins giving it that charm it needs to attract attention.
jQuery comes with light and flight worthy web development techniques. Need responsive sliders, great image presentation, dialog alerts, lightweight animations etc. jQuery is these quarries perfect answer for all solutions. With its fast and lightweight JavaScript Library, interaction between languages with hassle-free handling, it gives most rapid web development capabilities ever. When such a great thing is at a web developers disposal, why not start with these great Useful jQuery Tutorials for Web Developers we have for you today for making web development work your favorite profession.
Colorful Sliders With jQuery & CSS3
In this tutorial we are using jQuery and the new transformation features brought by CSS3 to create a three dimensional dynamic slider effect.
Animated Form Switching with jQuery
In this tutorial we will create a simple animated form switch with three very common forms. The idea is not to leave the page when the user goes to another form but instead make the new form appear within the same container, expanding or contracting to the dimensions of the new form.
How to Make Custom Flat Styled Google Maps with jQuery and Flat UI
In this tutorial we will show you how to make custom flat styled google map with jquery and flat UI.
Password strength verification with jQuery
In this tutorial, we'll construct a form that gives the user live feedback as to whether their password has sufficiently met the complexity requirements we will establish.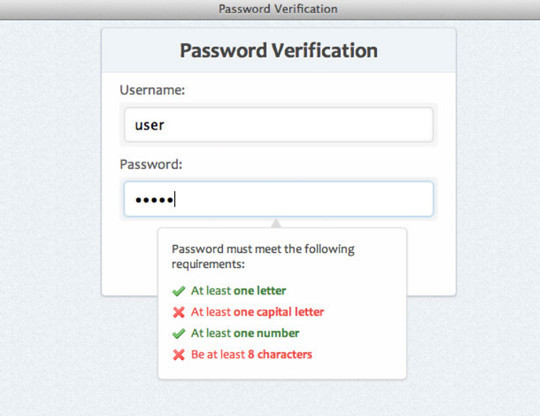 Vertical Scroll Menu with jQuery Tutorial
In this tutorial we will learn vertical scroll menu with jquery tutorial.
Shiny Knob Control with jQuery and CSS3
In this tutorial we will be writing a jQuery plugin for creating a shiny knob control. Aptly named knobKnob, this plugin will use CSS3 transformations and jQuery's new event handling methods to give visitors of your website a new way of interactively choosing a value from a range.
Make Pretty Charts For Your App with jQuery and xCharts
In this tutorial you will learn about pretty charts for your app with jquery and xcharts.
How to Create Login Form with CSS3 and jQuery
In this tutorial we will learn how to create login form with CSS3 and jQuery.
A Simple Movie Search App w/ jQuery UI
In this tutorial, we are using jQuery UI's autocomplete widget, to build a simple AJAX movie search form. The script is going to use TheMovieDatabase.org's free API, to provide auto suggestions against a vast database of movie titles.
In this tutorial you will learn beautiful slide out navigation a CSS and jQuery.
There is the option of using one of the numerous lightbox plugins to do this, but the plugin we will be creating in this tutorial has a lot of advantages over a generic lightbox script.
How to Create a Responsive Image Slider in jQuery and CSS3
In this tutorial we will code a responsive image slider from the Impressionist UI. We will code it using the FlexSlider plugin for the functionality and style it using CSS3.
Animated Content Menu with jQuery
In this we will create a slick animated content menu with jQuery for a restaurant theme. The menu items will be animated and when clicked, a content area with more information will appear.
For today's round up, we thought to compile some interesting and creative examples of startup landing pages. Startup pages need exceptional designs to grab the attention of the target audience as well as to compete with millions of other websites. There has been a trend of focusing really heavily on the design of startup pages in order to succeed. Though, this trend is still being followed but some creative geniuses think out of the box and create great designs while keeping the designs simple but of course, appealing.
Skillfully designed and thoughtfully crafted startup landing pages can go long way in hooking up your audience attention for the longer period of time. Below, you will find 17 examples of creative and appealing startup landing pages. We hope that you will like this collection and find this collection useful for you. Enjoy!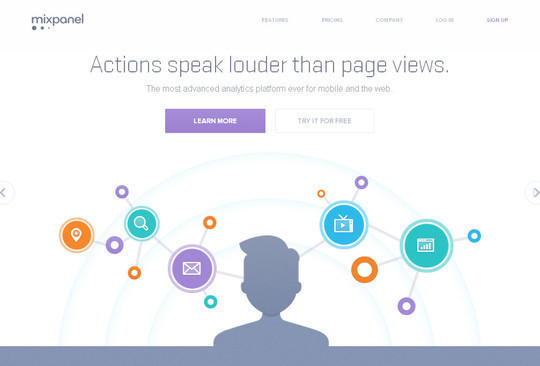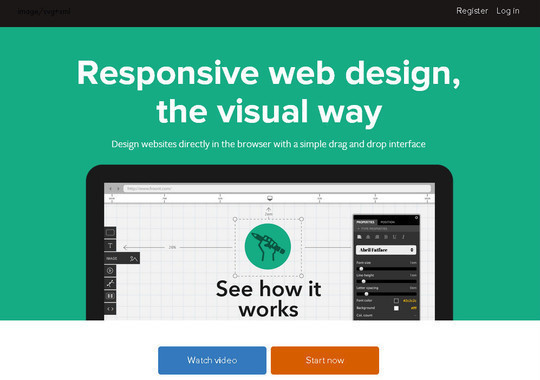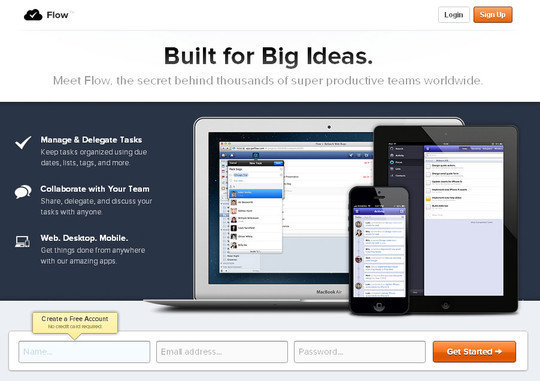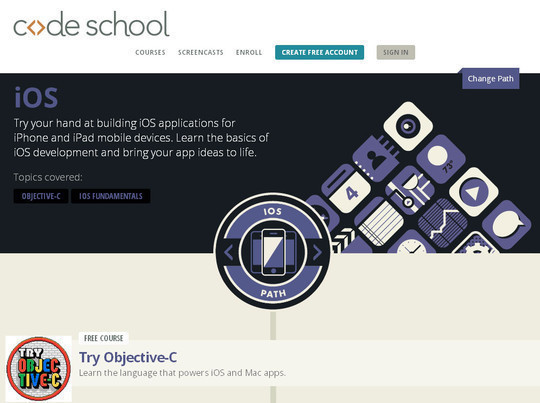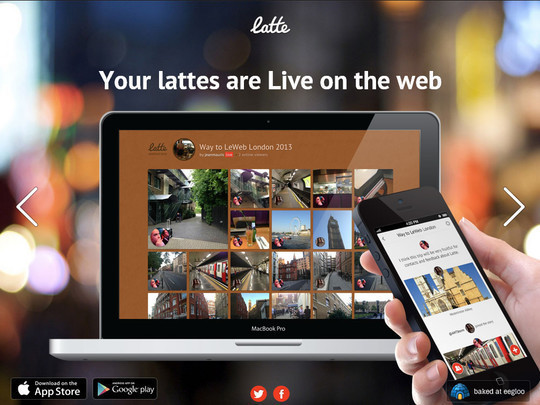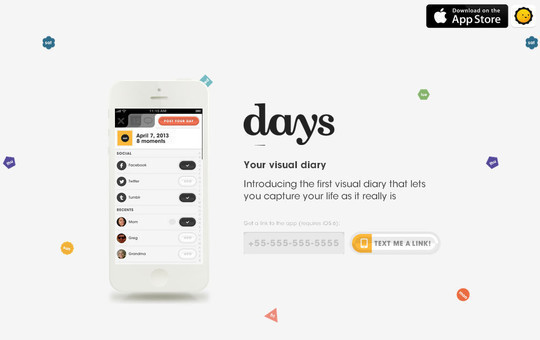 In this collection, we gathered for you stunning 3D text effect Photoshop tutorials because 3D text effects are very popular these days. For creating such stunning and awesome 3D text effects almost every designer is using Adobe Photoshop. Adobe Photoshop is very popular and commonly used software and with Adobe Photoshop designers can easily generate amazing and creative 3D text effect. Basically Typography is a platform where designers can display their artistic skills.
In this article, we gathered some outstanding and highly professional 3D text effect Photoshop tutorials. We hope you will like this collection. Do let us know what you think about this compilation. Feel free to share your opinions and comments with us via comment section below. Enjoy and have fun everyone!!
Create an Autumn-Themed 3D Text Effect With Photoshop CS6 Extended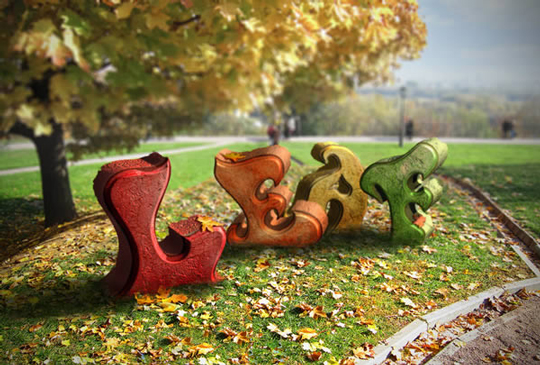 Create Glossy Plastic 3D Text in Photoshop CS5 Extended
Create a realistic wooden 3D text image
Create a Valentine's Day-Inspired 3D Text Effect Using Filter Forge and Photoshop
Create a Polished 3D Gold Bars Text Effect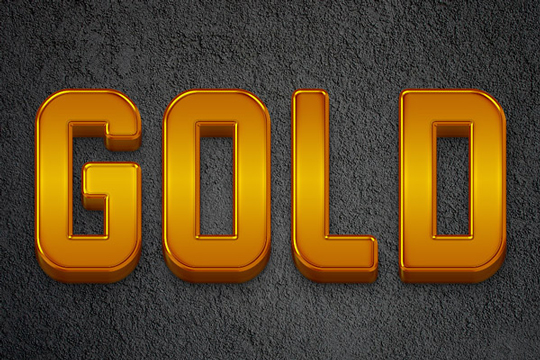 Create Awesome Glossy 3D Typography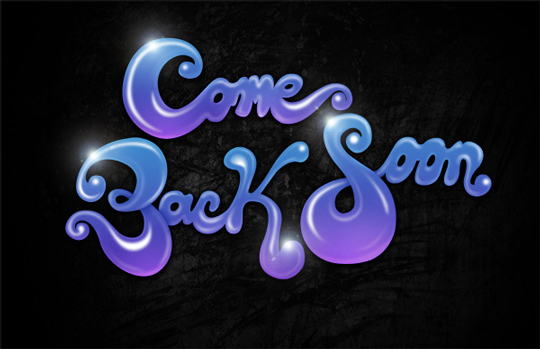 3D Text Shatter Effect – Tutorial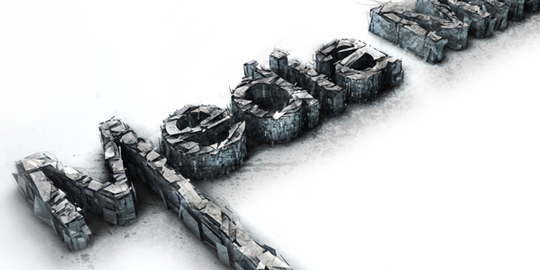 Royal 3D Text Effect in Photoshop CS6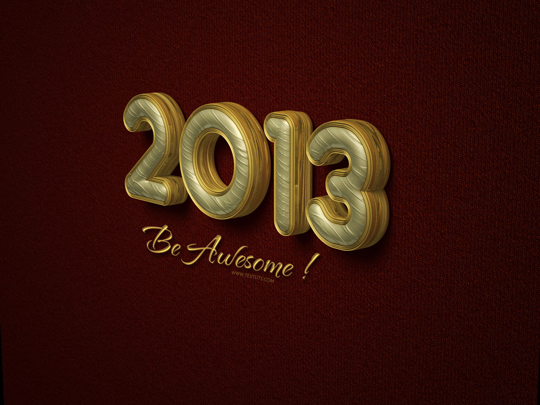 Colorful Mosaic text effect in Photoshop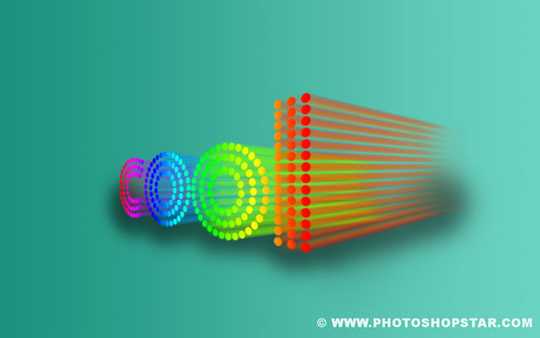 Vintage 3D Text Effect in Photoshop CS6
Create "Take a Break" 3D Text Composition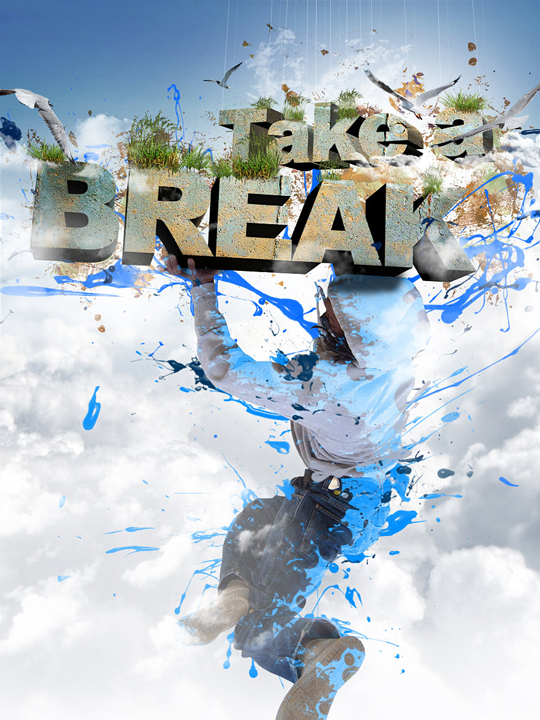 Create 3D type art using Photoshop CS5
Create jewel-encrusted gold 3D type
Although, HTML5 still is a work in progress yet because of the reason that it has brought some extremely valuable and innovative features to the table, it has become extremely popular among the developers and designers. Furthermore, many recent versions of the leading web browsers support many of these features and they continue to add some new features.
This time, we are showcasing some high quality HTML5 and CSS3 web templates for you. So, scroll through this collection and find out something interesting for your website as well. Do have a look at these HTML5 web templates and do not forget to share your comments with us. Your comments are valuable for us. You can also share this post on social networking websites and in your friends' circle as well. Enjoy!
Website Template for Design Studio
Tasty-Looking Skin for Culinary Site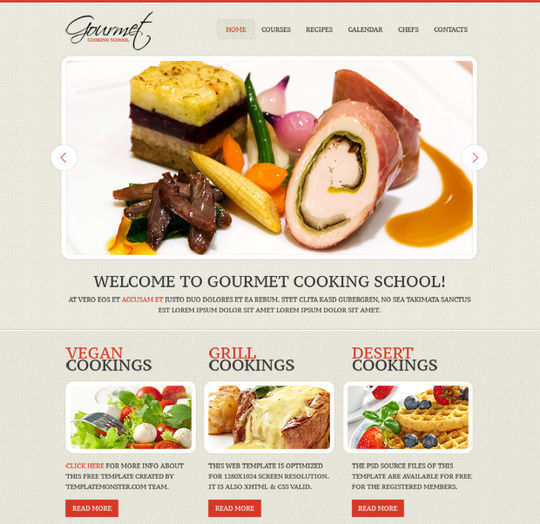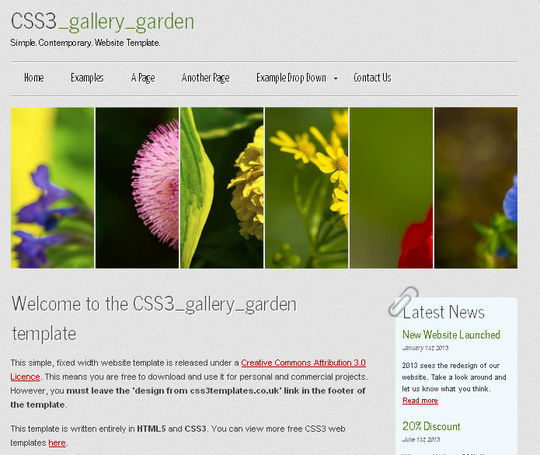 Real Estate Responsive Template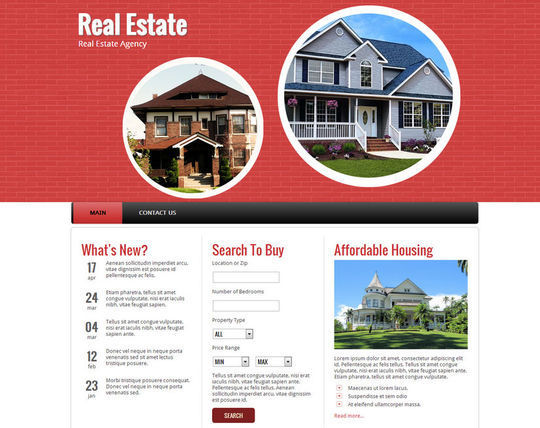 Workit V.2 Free Website Template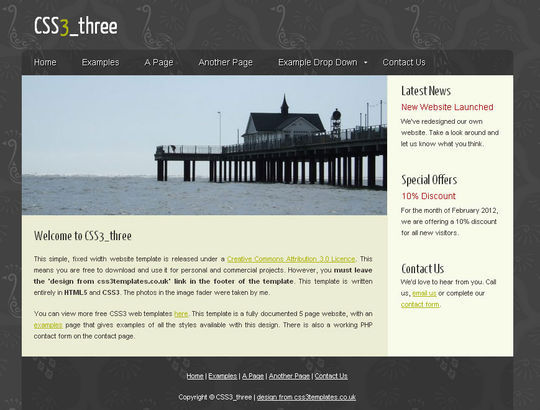 ImCreative Responsive Html5 Theme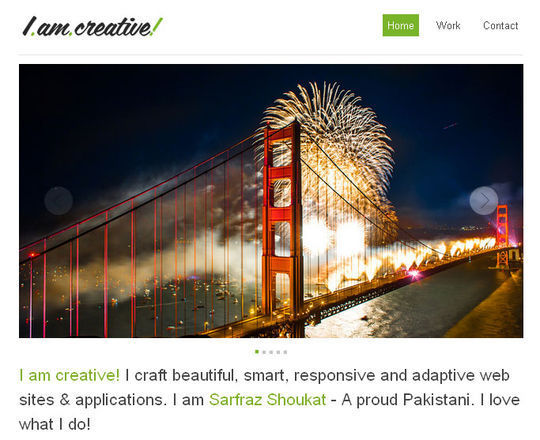 BurnStudio Responsive Html5 Theme
Striped Responsive Html5 Theme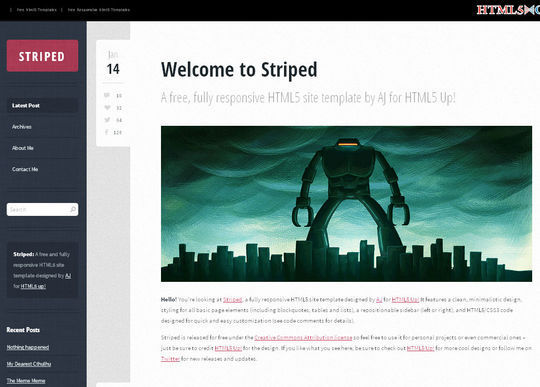 Obscura Responsive Html5 Theme
HalfTone Responsive Html5 Theme
Prestigious Free Website Template
Proximet Free Responsive Template
Online Media Responsive Template
Dark Folio : Single Page Responsive Template
Elegant Green One Page Vcard Html CssTemplate
Animated Template for Web Design Studio
The talk of the town, the recent revolutionary bend in web designing world is jQuery. Not a surprise as jQuery has taken over the designing field and is in high demand everywhere for its great flexibility giving the liberty of creating many possibilities without losing quality and quantity in any manner from outlook of design to speed of performance of webpages.
jQuery's emphasis on interface between JavaScript and HTML, centralizing on write less and do more approach made it a top notch tool that is fascinating every attention for theremarkable abilities for fast and short JavaScripts that simplifiesanimation, HTML navigations and Ajax interactions for swift web development.
Keep yourself updated for newer examples, options and features for this most essential tool. Don't miss these exceptional jQuery tutorials and stay connected!
Creating Consecutive Slide Using jQuery
Animated Content Menu with jQuery
Create jQuery Pinterest Pin It Plugin
Flyout Image Slider Using jQuery & CSS3
How to turn jQuery accordion into CSS3 accordion
Sweet Tooltip a jQuery & CSS3 Tooltips
Make a Google Powered Shopping Search Website
Making a jQuery Countdown Timer
Making an Interactive Picture with jQuery
Sponsor Flip Wall With jQuery & CSS
Swatch Book with CSS3 and jQuery
How to Create an Interactive Graph using CSS3 & jQuery
Make Pretty Charts For Your App with jQuery and xCharts
How to Create Accordion Menu (CSS3+jQuery)
Shiny Knob Control with jQuery and CSS3
Fancy Image gallery – jqFancyTransitions
An HTML5 Slideshow w/ Canvas & jQuery
Portfolio Zoom Slider with jQuery