Web Design
Charts and graphs are used to show statistics and data in a visually appealing manner. So, if you are looking for some free to use or download web elements that can help you showing statistics and data on your website in an interesting way, then you have come to the right place. In this post, we are presenting an awesome collection of some very useful and appealing chart and graph PSD designs for you. All the charts and graphs presented in this collection are available in PSD format so that you can easily modify them as per your needs and taste.
Using charts and graphs always is an advantage because loads of readers and viewers find it much easier to grasp and assess information and statistics when displayed in the form of chart or graphs. Here is the full collection. We hope you will enjoy it. Feel free to share your opinions with us via comment section below. Enjoy everyone!!!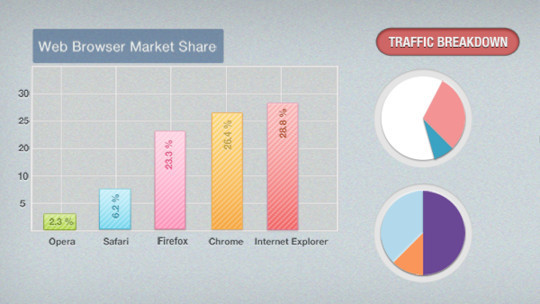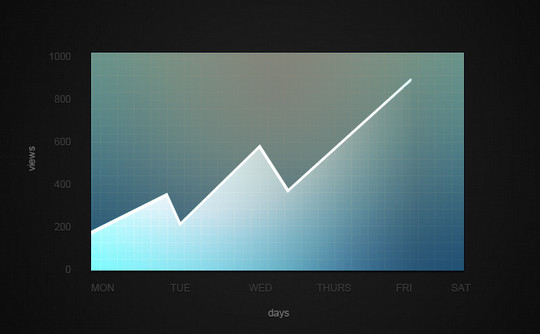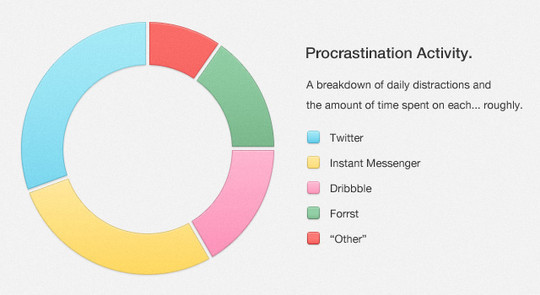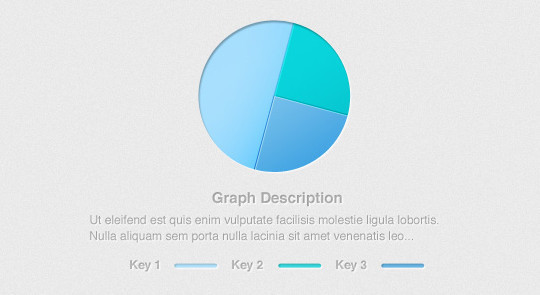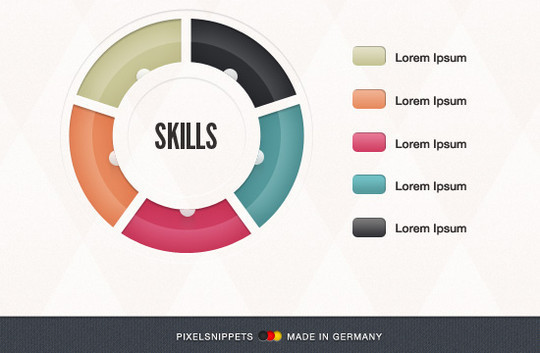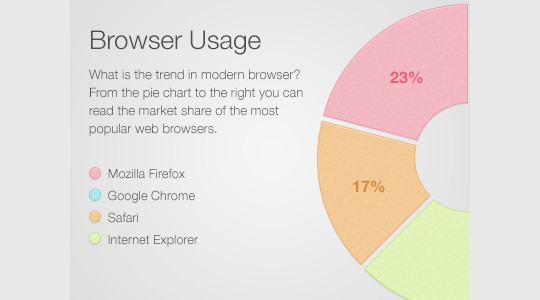 Website Launch Countdown Timer
In this collection, you will see some excellent WordPress themes for grid layout. Although, there is a huge plethora of WordPress themes including grid layout as well but we thought to compile a great collection of some high quality and fresh WordPress themes with grid layout. With these themes, you can layout different web elements into grids that look appealing to eyes.
Such types of themes are perfect for magazine and portfolio related websites. From the time when responsive website design trend is getting around, people are now considering transforming their web designs into responsive website and this certainly calls for a grid layout. Here, we are presenting some fresh and nice looking WordPress themes with grid layout. With this collection, we want to help you in creating a great looking and fully functional website. We hope that you will like this collection. Feel free to share your opinion with us via comment section below.
Free Grid WordPress Theme
NeueGrafik: A Free Modern WordPress Theme
GlowingWp Free grid Style wordpress Theme
Premium Grid WordPress Themes
( Demo )
( Demo )
Sideways Portfolio Website WordPress Theme
( Demo )
( Demo )
( Demo )
Coraline Ajax And Responsive WordPress Theme
( Demo )
( Demo )
Here, we are presenting a collection of some useful and free to use jQuery pagination plugins for you that you can integrate on your website in order to split pages and posts into several pages. These pagination plugins make pagination easy for the website developers. These plugins are designed for you so that website pagination will no longer be a tough task for you. With these plugins, you can divide the data into multiple pages once it is loaded into the page. Furthermore, server side pagination allows you to extract necessary amount of data and then loaded on the page.
In this post, you will find a list of some useful jQuery pagination plugins that allow you to create proper pagination setups for your website. We hope that you will find this collection useful for you. Feel free to share your opinions with us via comment section below. Have fun.
Extreme Makeover: jPaginator CSS3 Edition
jPaginate: A Fancy jQuery Pagination Plugin
Pajinate – A jQuery Pagination Plugin
Easy Paginate jQuery plugin for pagination
Sweet Pages: A jQuery Pagination Solution
jQuery Pagination Plugin: Smart Paginator
Easy pagination with jQuery and Ajax
jPaginate – jQuery Pagination System Plugin
Pagination with jQuery, MySQL and PHP.
AJAX Pagination using jQuery and PHP with Animation
Most people know that a strong website presence is a prerequisite for a successful online business. With literally millions of websites out there, you won't want your website to drown into the large sea of other sites. Just like traditional businesses, the first impression is the most important, so a good website design is crucial. What most people do not know is that even with a good design, a poor website implementation can make your site feel cluttered, clumsy, and hard to use for your visitors. This could cause high bounce rates and lost visitors.
Unfortunately making a website is not as simple as taking an image from your camera and uploading it on Facebook. You need at least a working knowledge of coding languages like HTML and CSS. If you don't, you it will be difficult to create and operate your website. To build a truly high quality website for a business or client, you should know HTML and CSS inside out.
Don't worry. I know many people don't have such advanced skills. After all if everybody was that technically advanced the world wouldn't have needed designers, developers and freelancers.
Web professionals and freelancers have the inside scoop on how to get HTML and CSS fast. A designer designs your website in Photoshop, with all the things like your company's logo, the color coding and color shades you require, the sidebar and buttons, etc. and then upload the file to The Site Slinger. Their developers will then convert your file into the necessary HTML/CSS code which you can then use to create your website. This process is called PSD to HTML.
The Site Slinger was founded in 2009 by Connor Hood. Headquartered in Austin, Texas they have developers in the US who can discuss and review the PSD to HTML process with you for your project.
There are three types of delivery options for the PSD to HTML conversion service. At $169 per page you will get your code delivered in five days, at $199 per page in three days, and at $289 per page you can get it delivered the next day.
They don't charge you extra for any basic website features. All jQuery animations are included in per page price. In case you don't know, jQuery animations are interactions on the webpage. They consist of things like drop-down menus, modal popups, sliders, etc.
The three plans differ only in delivery times. Otherwise all the features are the same. See the screenshot below to see what I mean and for a full list of features that you will get.
Besides the PSD to HTML service, they also offer two other services:
PSD to Responsive - A "responsive design" of a website means a design which changes its resolution when viewed on different devices, such as smartphones and tablets. Since the number of people who browse the net on these devices is in millions, more and more websites are using responsive designs.
The Site Slinger uses open source frameworks like Twitter Bootstrap and Foundation to code your responsive websites for you.
PSD to WordPress – You can get your designs turned into a live working website using WordPress. They are able to take your designs and create a custom theme for you to use.
So if you also want to run your website on this platform, your Photoshop file will be converted to a code which will be fine tuned and integrated to run on WordPress.
No matter which design or plan you choose, you will get the result that will match your original Photoshop image pixel by pixel.
Okay so once you have got your image ready, you can upload it on the website and although they prefer PSD files but well organized and layered Illustrator, Fireworks, or InDesign files are also acceptable.
A professional web developer from Austin will review your design and will complete a development brief to ensure that all requirements are documented before beginning work on the project and you will get a reply within two working days … oops sorry … two working hours! (Yes that's not a typo.)
They will contact you to for any questions about the PSD design and HTML and CSS implementation. Also, you can talk to a developer at any time in the working hours through comments, chat or phone.
They have easy to use software, which you can use to keep a track on your project.
The Site Slinger accepts all major credit cards and paypal. The completed code will be returned to you on your delivery date or even earlier.
But the proof of the pudding is in the eating, isn't it?
Below is the screenshot of a piece of HTML code. Actually the code is too long hence this is only a small part of it.
Now when this code is inserted in a web browser it looks like as is shown below. (Again the complete image was too long to be accommodated here, so this is just a part.)
Unfortunately in an image I cannot show you many effects like the hover effect and sliding images but I hope you get the picture. If you want more samples and if you want to see the real look of the webpages that these codes produce see the PSD to HTML examples.
They use only the latest coding tools like HTML5 Boilerplate, CSS3 and Twitter Bootstrap. The code is clean and well organized so if at any later stage you wish to get it tweaked by another developer, he will face no difficulty in finding what is where and who is who.
We highly recommend The Site Slinger and you should definitely give them a try. If your order consists of more than two pages then you will get your first page done at no cost!
Also you can get started for free. There is no need to pay anything for the initial submission of your Photoshop design and the feedback that you will get from the developer. You will only have to pay when you approve the quote to work with them for the entire project.
So go and check them out and let me know what you think in the comments below.
Adobe! A name widely known to all digital designers, as the platform of unimaginable possibilities in the digital designing world! Any designer related to digital media development knows and confirms the usefulness of software range introduced by Adobe. Amongst them is Adobe Illustrator, one of the most dominant tools in the designing industry, for the crafting vector based graphics for web designing, illustrations providing excellent professional outcome of any design you decide to make.
Including here a roundup of Illustrator tutorials, that will satisfy your inspiration as well as enrich your imagination to the possibilities the vector-graphics can achieve. This will be inspiring Photoshop artists too, as, with slight difference of technique, these effects are achievable in Adobe Photoshop we well. Variety ranges from plain infographics to interesting typography patterns, posters, illustrations, comic characters and much, much more. Dig in and find your own favorite to get Adobe Illustrator inspired today!
Create Detailed Tulips With Gradient Mesh, Without the Mesh Tool in Illustrator
How to Create a Detailed Flag Stand Illustration in Adobe Illustrator
How to Create a Simple Vector Web Ribbon in Adobe Photoshop
How to Create an Iron Cross Self-Mailer Template Using Adobe Illustrator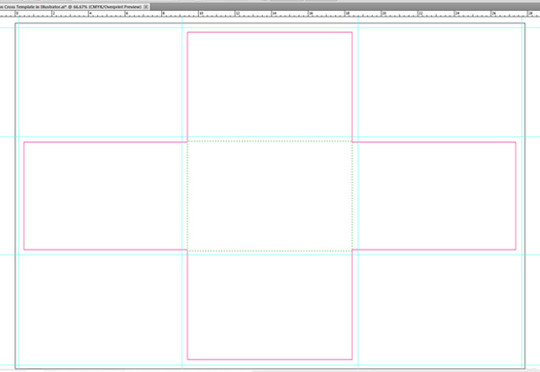 How to Create a Promotional Website Infographic in Adobe Illustrator
How to Create a Unique USB Sign in Button in Adobe Illustrator
How to Create a Detailed Depot Building Icon in Adobe Illustrator
How to Draw a Colorful, Tasty, Ice Cream, Sundae in Adobe Illustrator
How to Create a Detailed Keyboard Button Illustration in Adobe Illustrator
How to Vector a Portable Scanner in Adobe Illustrator CS6
How to Create a 3D Lego Text Effect in Adobe Illustrator
How to Create a Semi-Transparent, 3D Text Effect in Adobe Illustrator
How to Create Flexible Image Grids in Adobe InDesign
How to Draw Isometric Circles in Adobe Illustrator
Create a 3D custom map in Illustrator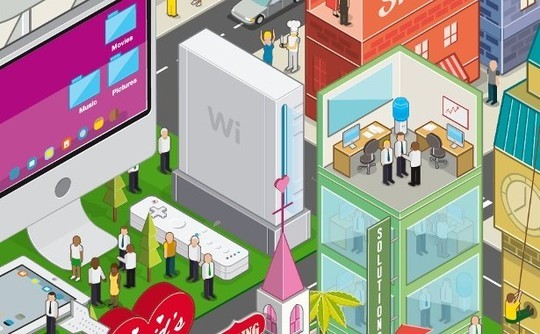 How to Create the New Smart Phone Lightning Connector
How to Create a Vector Dream Catcher with Brushes in Adobe Illustrator
How to Create a Detailed Box in Adobe Illustrator
How to Create a Detailed Lighter in Adobe Illustrator
How to Create an Open and Closed Zipper in Adobe Illustrator
How to Create Sketchy Weather Icons in Illustrator
How to Illustrate a Screw-bolt and a Nut with 3D Effects in Illustrator
Here we are presenting 11 extremely useful CSS tools that will help you quicken your design process. CSS is the most popular and most widely used programming language that has been used for the website development. This is mainly because CSS is relatively easy to learn as compared to other programming languages. Another reason is the vast variety of CSS tools that are available online to help you quicken your design process and save your time.
So without any further ado, here we present the list of 11 very useful CSS tools that will save your time and will allow you complete your work quickly. Check this out and get as much as you like!
CSS Menu Maker makes it easy to create custom CSS drop down menus without having to know all the complicated code.
Use this utility to compress your CSS to increase loading speed and save on bandwidth as well. You can choose from three levels of compression, depending on how legible you want the compressed CSS to be versus degree of compression.
CSS 3D Transforms are increasingly supported in current browsers as of late 2011. They are however still experimental, and require vendor specific prefixes in all browsers.
Cross-Browser CSS in Seconds!
PIE makes Internet Explorer 6-9 capable of rendering several of the most useful CSS3 decoration features.
Accessify's quick form builder merges two older tools (form builder and form element generator) into one much slicker process. There are three steps: Enter the fields that you want to capture in the form 1) Define what each field type is (text, password, textarea etc), 2) Choose some markup options (HTML, XHTML and so on), 3) Seconds later you have a fully accessible and valid form. There's even some CSS to help you style the form.
Just like your favorite graphics editor but in your browser, and it creates CSS.
Sencha Animator Create Mobile CSS3 Animations with Ease.
A CSS Pattern Generator.
CSS text shadow generator is an amazing free tool to create css text shadow effects, try it now!
Sky CSS allows you to create CSS classes almost without using manuscript code. JavaScript compatible browser is needed for the proper functioning.
In this collection, you will discover some visually appealing and professional looking HTML5 themes for WordPress. All the themes presented in this collection are completely free to download and you can use them for free of cost. HTML5 has been the hottest topic of discussion this year and this is because it comes with so many advanced features that have revolutionized the web designing industry.
Here is the full list after a small jump. We hope that you will like this collection. Enjoy!
Temple Gate: An Accessible HTML5 WordPress Theme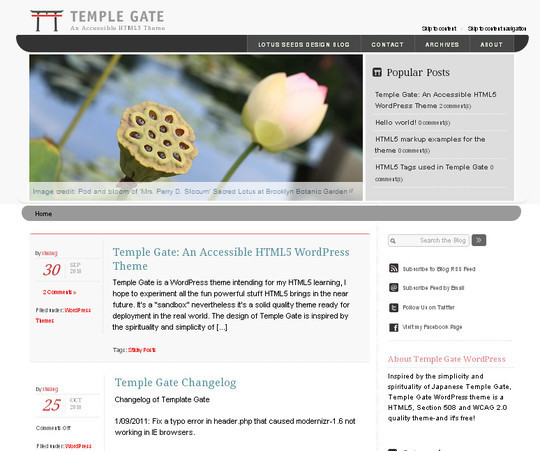 Magazine Responsive WordPress Theme
Conclusion:
With this collection, we want to share with you some truly dynamic and professional looking HTML5 WordPress themes that you can download for free. All of these themes are uniquely designed and therefore can effectively set your website apart from others. Enjoy!
Here, we are presenting 15 free, minimal and responsive WordPress themes for you. WordPress offers the best platform for blogging and sharing content online. With loads of feature rich options and plugins, WordPress is the ideal choice of many bloggers, designers and creative people who want to share their content with the world. WordPress themes are there to set different WordPress websites and blog apart from each other. This time we have come up with some excellent and very appealing minimal and responsive WordPress themes.
Below, you will find 15 free and extremely appealing minimal and responsive WordPress themes that have the ability to balance your content with the minimal layout in the best possible way. All of these mentioned themes work absolutely fine. Furthermore, these themes are capable enough to make your website or blog look unique as well as make it stand out from the rest. Let us have a look. Enjoy!
Auto Focus Responsive WordPress Photography Theme
Certain new and welcomed improvements come with HTML5 and this is the main reason why HTML5 takes its place so quickly. Although, the World Wide Web Consortium, W3C, has clearly mentioned and stressed that HTML5 still is in its testing stage and it has been scheduled to reach to its 'Recommendation Stage' i.e. its release in 2014. Despite this fact, many developers are using HTML5.
HTML5 new features is what that makes loads of web developers to use HTML5 for developing their websites, and this is why we can see dozens of HTML5 powered websites. As we have already published a post about HTML5 Powered Websites and that was greatly appreciated by our readers. Now we have gathered another great collection of 40 extremely beautiful and creatively designed HTML5 powered websites for your inspiration. We hope that you will like this collection and find these websites inspiring for you. We hope that you will draw some inspiration from these website designs and give your website a very pleasing and unique look.
Do let us know what you have to say about this collection and feel free to chime in with other recommendations. Enjoy looking into this collection and have more fun in using them for your works.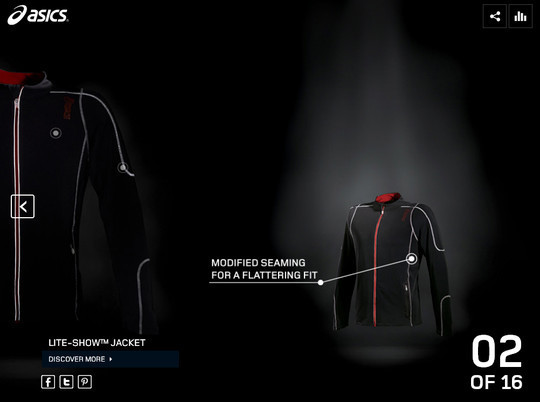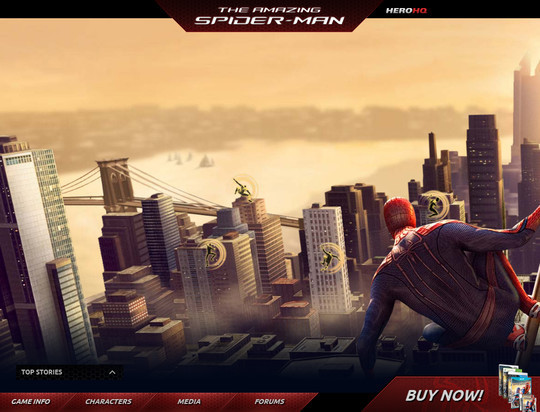 20 Things I Learned About Browsers and The Web
An under construction or coming soon page will come into play when you need to inform your users that the web page they are trying to visit is in the construction process and they should visit it after some time. At times, when companies decided to make huge changes in their online profile; they need to redesign the whole website or the large portion of it. At the same time, they do not want their users to see a blank page. Therefore, they design an under construction or coming soon page.
In this collection, you will discover some inspiring and free templates to design coming soon and under construction pages. Browse through this collection and download as many templates as you want.
Free Coming Soon Page Template: Blue Horizons
Free HTML/CSS Coming Soon Page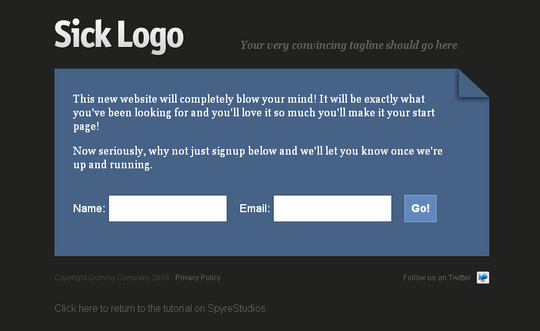 Elegant Clean Under Construction Page
Website Under Construction Template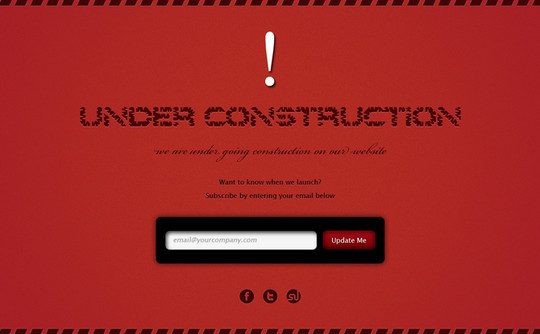 Clean Under Construction Template
Creative Under Construction Template
Modern Under Construction Template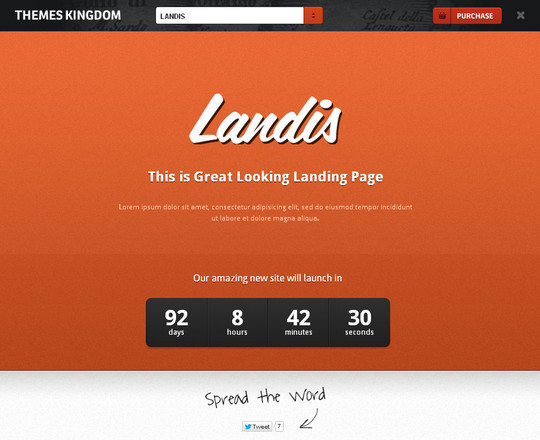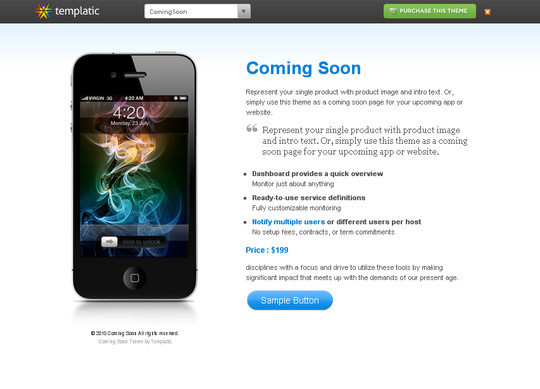 Premium Under Construction Template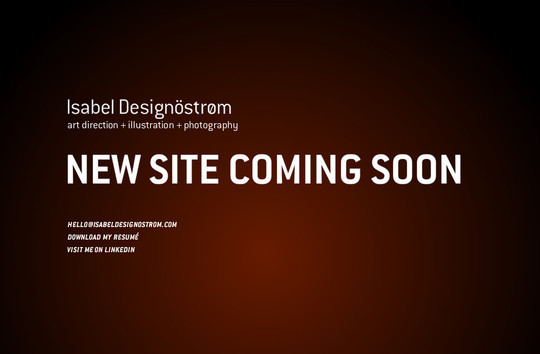 Cool And Free Launch Page With Ajax Newsletter
Coming soon page template download (PSD)
Tutorials
Creating a Stylish Coming Soon Page with jQuery
In this tutorial we will learn how to create a Stylish Coming Soon Page with jQuery.
Create an Effective Coming Soon Page
In this article we will talk you through how to construct a very usable, applicable coming soon web page. We will also be discussing why we are doing certain things, and what we're trying to achieve with each step. This way you'll not only be able to create a similar design, but you'll understand the importance of the details, and just how effective they can be.
How To Design A Coming Soon Page In Photoshop
In this tutorial we will show you how to create a coming soon page in photoshop. To design a coming soon page is really important if you are about to lunch a new website, and is a pretty good marketing tool.
Design a Bright & Fun Coming Soon Page
In this tutorial you will learn how to design a fun Coming Soon Page for a website.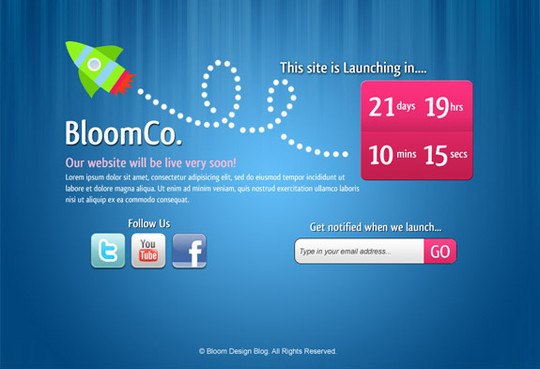 Here we will be showing you how to create a cool coming soon web page design. The designs features a dark feel with a cool count down timer. Lets get started…
How to Create an Effective Coming Soon Page
Coming soon pages are generally very simply when compared to regular websites. However, they're notoriously difficult to get right. The simplicity of the concept can actually overwhelm many designers, as they end up with a boring, lackluster design. Here, we'll look at how to design a simple, but effective coming soon page, and some of the theories to bear in mind.
Freelance Coming Soon Photoshop Tutorial
We will be walking you through the process of creating a Coming Soon Page for your Freelance website. We will be using a lot of basic techniques and simple layer styles to create an excellent look.
Design A Textured 'Coming Soon' Web Page In Photoshop
This web design tutorial will show you how to make a simple "coming soon" web page that has a nice background texture and a slick web form that you can easily adapt into contact forms, newsletter signup pages, and more.
Design And Code A Sweet Custom Coming Soon Page
In this tutorial you will learn how to Design and Code a Sweet Custom Coming Soon Page.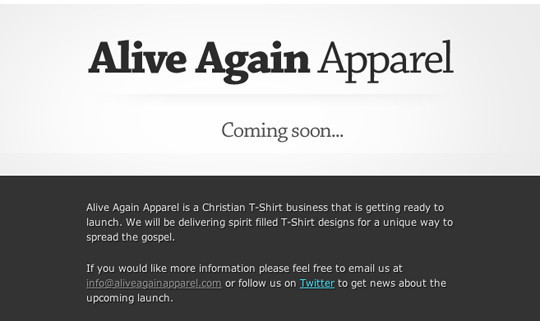 Conclusion
This compilation features some excellent and high quality templates for Coming Soon and Under Construction pages that you can use for free. We have compiled this collection to help you make your Coming Soon or Under Construction pages more appealing and visually enticing. We hope that you will like this collection. Feel free to share your opinion with us via comment section below.