FlashMint is running a contest, where winners will get 12 wordpress template and 4 jQuery template licenses of (worth $55 each). Well, you guys know what FlashMint do. Lets say it once again for n00bs.
FlashMint is a leading and incomparable Flash Templates provider known to supply web masters with the exclusively sufficient collection of premium web layouts together with the most helpful and supportive service.
WordPress Themes by FlashMint comprise innovative possibilities allowing to use interactive options within your website powered by WordPress. Satisfying contemporary web design technologies, Flash Animated WordPress themes possess premium quality and ingenious design ideas making your site the most vivid and dynamic source on the web.
jQuery Templates developed by FlashMint will become an excellent solution for establishing a stunning dynamic website which will stand out by premium quality and high grade design. Using our unique jQuery templates you will be able to create any online presence you need for your particular purposes with minimum time and effort no matter whether it is a personal home page or a corporate project. You are not required to possess any development skills to set up a live and vivid website which will look unmatched and impress your every visitor due to the superb facilities of our exclusive jQuery Templates.
The screenshots of the WordPress themes and jQuery templates are available below and you can click on the template name or the screenshot to view the full preview of the theme.
WordPress Themes (2 licenses for each template)
Flipbook photo blog wp flash template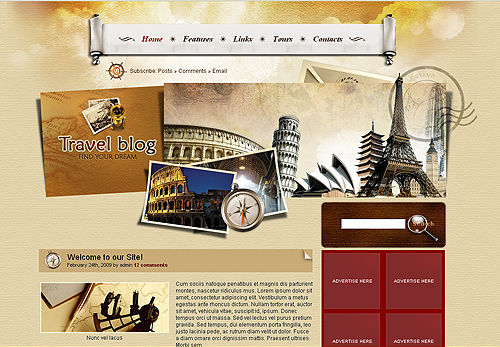 Freelance writer wordpress theme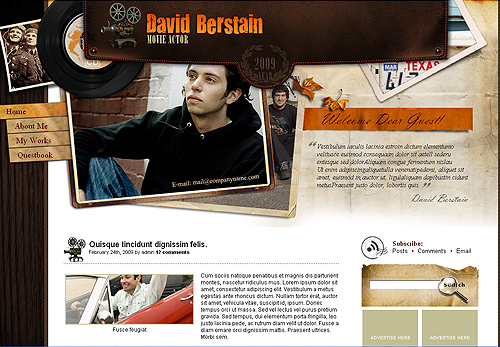 Photographers blog flash animated wordpress theme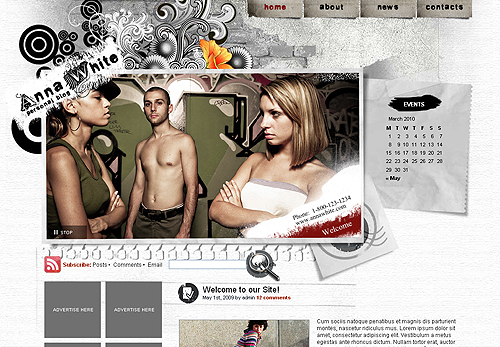 jQuery Templates (1 license for each template)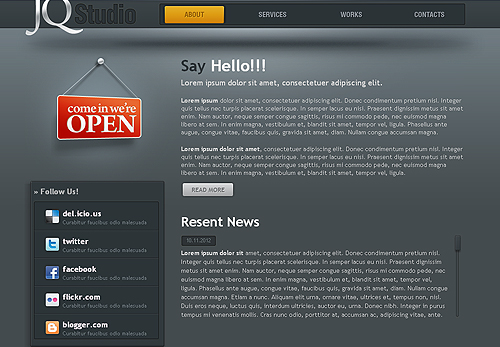 Crazy design portfolio JQuery template
Accordion jQuery Studio template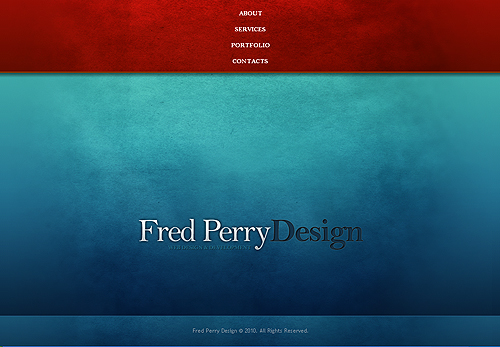 Strawberry jQuery slider template
There's also a special 10% discount promocode available for the smashingapps.com fans at FlashMint for the purchase of any template during next 2 weeks: "smashingapps".
This contest will run from March 31, 2010 to April 9, 2010 and we will select the winners randomly by running MySQL query. Result can be announced any day before April 15, 2010 so keep visiting here or subscribe to our rss feed to get the latest updates. To participate in the contest and win free wordpress and jquery templates, All you have to do is just tweet this :
Win a copy of #WordPress Theme or #jQuery Template by FlashMint @SmashingApps – http://bit.ly/9OQaoX (Plz RT)
1. After you retweet, just leave a comment with your retweet link.
2. Use valid email ID in the email box.
3. Not necessary, but you can subscribe to our rss feed and follow us on twitter, follow flashmint on twitter and do not forget to become our fan on facebook as well. (To track this contest and for future updates)
4. And thats it!
So what are you waiting for now? Let's participate in the contest and good luck!