This is a post in which we want to say a big Thank You to the SmashingApps' fastest growing community for regularly visiting our blog. Do you want to be the first one to know the latest happenings at SmashingApps.com just subscribe to our rss feed and be the one of 600k+ subscribers. But how can we forget to say a Great Thanks to our valued sponsors who helped us to make this blog possible in reach of everyone in the month of March, 2011 as well.
Do you want to get noticed? Advertise with us and feel the difference!
Smashing Apps always welcome new sponsors for our large and diversified visitor base from more than 188 countries. They are designers, developers, internet marketers, bloggers, IT entrepreneurs, etc. You will get noticed by the thousands of visitors every day. Moreover, a monthly recognition post to thank you as our valued sponsors. Are you really interested? Click here to contact us or see advertisement section for more information on advertising details.
Our valued sponsors were:
AN Hosting hosts more blogs than anyone else, hosting tens of thousands of independent blogs. With plenty of disk space, huge data transfer and the ability to host 20 sites on one account. You will get relax with them. We are thankful to them for hosting our website and to make us free of tension.
Wix.com is a Flash website builder, built to create a simple way for everybody to build and design Flash website. Create a free website like whether it's business or personal, music or art. Wix's Flash website builder is simple to use with a "drag and drop" builder and is the complete solution to publish & promote your Flash website like a pro.
SnackTools is a suite of web applications designed to simplify the way you create and publish rich media widgets. Their goal is to enable you to easily create your own blog and website widgets, in a fun and effortless way.
uTest is the world's largest marketplace for software testing services – 25,000+ QA professionals from more than 150 countries.
Site24x7 is a hosted website monitoring service that helps webmasters ensure their websites are up and running at peak performance. The Site24x7 servers send out HTTP or HTTPS requests to your website at regular intervals of time and alerts you if it is down.
AppsGeyser is a web platform that allows you to convert any web content to apps for Android OS.
PetsWar, must-have TD game for your iPhone, iPod touch in 2011! It began with the invasion of an evil wizard with a gang of hideous monsters.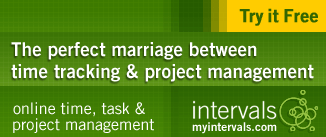 Intervals is web-based project management software that marries time tracking and task management in a collaborative online space with powerful reporting.
FreshBooks is an online invoicing and time tracking service that saves you time and makes you look professional.
FullSail University's online Web Design and Development Bachelor's Degree Program will teach you the tools and fundamentals to create dynamic, intuitive web environments. You'll learn the latest software and programming languages, explore design fundamentals, and produce web and mobile sites. They also offers Mobile Development Bachelor's Degree Online.
We are also thankful to those advertisers who purchased favicon ads.
Do you want us to say Thank You in this special way? So help us to help you!
You will just need to take a look at our advertisement section on how you can start advertising at SmashingApps to grow and spread more or contact us for more information and details related to
direct marketing
sponsored giveaways and contest for Smashing Apps readers
releasing a free font, a WordPress-theme, some wallpapers, an icon-set or anything else