While emails are taking over physical letters, the conventions of business letters' formats are still being followed. An official email often looks exactly like a business letter. The person who sends out these emails is often an assistant and the system works something like this: the assistant opens up a predefined template and then fills out the receiver's details each time. Since it is a business letter, there is absolutely no room for error on the assistant's part.
With TheLetterGenie, the boss no longer has to rely on the assistant to get the job done right.
—————-Recommendations, Please continue reading below—————-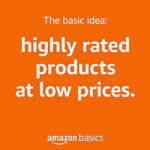 Highly rated daily-life products at low prices Shop Now
From bedding to office furniture and supplies, from kitchen accessories to health & fitness, from storage to travel bags, the amazon basics provides hundreds of daily use products at amazingly low prices with having highly rated consumers feedback. Click here to learn more >>>
TheLetterGenie is a web service that eliminates the need for somebody to fill out the receiver's information in a letter. Instead of a single template being used for all contacts, TheLetterGenie can be fed our contacts, and then we can specify the template to be used for each contact. This way when we begin writing a letter to a contact, all we need to do is type the body of the letter – the salutation, receiver's information, and the rest has already been filled out.
The site has been developed to work hand in hand with Highrise which is an advanced contacts management system for businesses.
While there is a free plan available at TheLetterGenie, businesses will find the paid plans to be more suitable. Considering the convenience, the pricing is quite economical.
----------------------Recommendations; Please continue reading below----------------------
TheLetterGenie can greatly assist any business or boss to minimize the risk of typing mistakes in business letters.