Typography is the most important element of any web design that holds great significance. Typography is one of the basic and fundamental parts of any web design that can enhance the attractiveness and elegance of your design. This is the reason why designers pay special attention to font selection. Today, let us show you some amazing examples of informative typography related blogs that will help you in fulfilling your typography needs.
In this round up, you will notice that creativity and simplicity in font type can make your designs look stunningly beautiful and visually appealing. We hope that you will like this assortment. Your comments are always more than welcome, so feel free to share your opinion with us.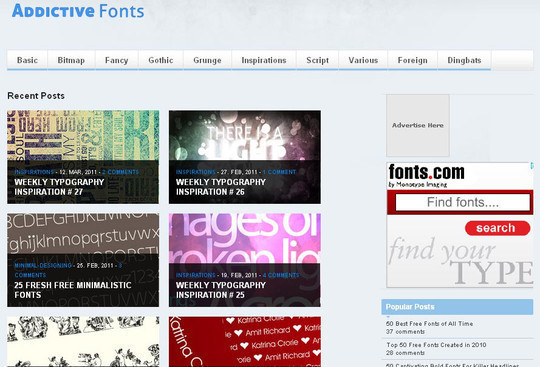 SmashingApps.com participates in various affiliate marketing programs and especially Amazon Services LLC Associates Program, which means we may get paid commissions on editorially chosen products purchased through our links to any of the linked sites from us.