The reason why WordPress is preferred by majority of bloggers is due to the number of plugins available for it. If you browse WordPress plugins database, you will notice that the number of plugins available for WordPress are endless. There are plugins which help you improve SEO of your blogs, integrate social networks, submit your blogs to different search engines, manage sitemaps, display popular posts and much more. However, using too many plugins may have a negative effect on your host so it is really important that you choose the plugins which you really need.
For that purpose, we have gathered a list of some useful WordPress plugins which a blogger or website owner can use. You are welcome if you want to share more useful wordpress plugins that our readers/viewers may like. Do you want to be the first one to know the latest happenings at SmashingApps.com, just subscribe to our rss feed and you can follow us on twitter and follow us on Digg as well to get updated.
Google XML Sitemaps generate special XML sitemap which will help search engines like Google, Bing, Yahoo and Ask.com to better index your blog. Sitemaps make it easy for crawlers to check the structure of your site and retrieve relevant data efficiently. It notifies all the search engine every time a new post is made on the blog.
This plugin generates static html files from your dynamic WordPress blog. After a html file is generated your web server will serve that file instead of processing the comparatively heavier and more expensive WordPress PHP scripts. It helps to reduce the load on the website as well this way so that your website does not face any down time.
Digg Digg is an excellent wordpress plugin which helps users integrate different social networking buttons on your wordpress blog. It supports almost all the popular social networking websites including Digg, LinkedIn, Google +1, Reddit, dDone, Twitter, TweetMeme, Topsy, Yahoo Buzz, facebook share, facebook like, StumbleUpon, Delicious, Sphinn, Google Buzz, Designbump, WebBlend, BlogEngage and Serpd.
Wp- DBManager allows users to optimize database, repair database, backup database, restore database, delete backup database, drop/empty tables and run selected queries. With DBManager, users can easily schedule backup and optimizing/repairing of WordPress blog.
I started using Insights few months back and I must say its an excellent plugin which every blogger should try. With Insights, users can easily find and interlink posts on their blogs, insert YouTube videos, insert Flickr images and much more.
With SEO Smart Links, users can automatically link keywords and phrases in your posts and comments with corresponding posts, pages, categories and tags on your blog.
Akismet is one of the most important plugin for every wordpress users. What this plugin does is that it checks the comments against the Akismet web service to see if they look like spam or not and lets you review the spam it catches under your blog's "Comments" admin screen.
Contact Form 7 is another useful plugin which helps users create contact forms for their wordpress blogs. With Contact Form 7, users can manage multiple contact forms, plus you can customize the form and the mail contents flexibly with simple markup. The form supports Ajax-powered submitting, CAPTCHA, Akismet spam filtering and so on.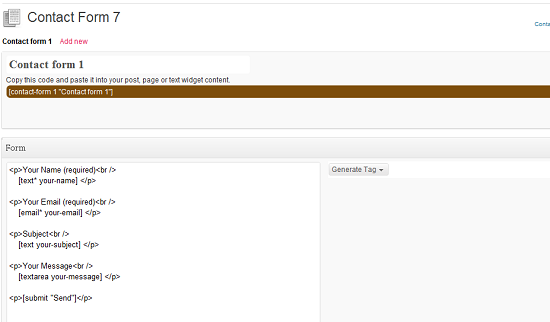 With FD Feedburner plugin, webmasters can redirect the main feed and optionally the comments feed seamlessly and transparently to Feedburner.com. It can easily setup new hidden feeds, modify .htaccess files, or asking users to migrate to a new feed, without modifying the template of your website.
Just like All in on SEO, yoast is another good WordPress SEO plugin that helps users optimize their page titles, meta descriptions and keywords to XML sitemaps, and loads of optimization options in between.
Yet Another Related Posts Plugin (YARPP) for WordPress gives you a list of posts and/or pages related to the current entry, introducing the reader to other relevant content on your site.
Google Analytics plugin helps u track your blog easily and with lots of metadata: views per author & category, automatic tracking of outbound clicks and pageviews.
Page Navi adds better pave navigation interface to your wordpress blog and replaces older and newer posts with page numbers.
LinkWithin is an excellent related post widget which adds related posts with thumbnails to your blog posts.
EO Friendly Images is a WordPress optimization plugin which automatically updates all images with proper ALT and TITLE attributes. If your images do not have ALT and TITLE already set, SEO Friendly Images will add them according the options you set.
If we missed any plugin, please share with us using the comments section below.