Best of the Web
In this session, we have collected some of the awesome freebies for the web designers that have been released recently. Having a good supply of fresh resources, useful tools and downloadable freebies make the job much more easier. Moreover, keeping oneself up to date with the latest tools and resources being introduced in the industry is very important for the web designers.
Keeping this in mind, we thought to compile a collection of some useful freebies for the web designers. Here we are listing down 45 awesome freebie that include icons, user interface kits, mobile ui, and much more.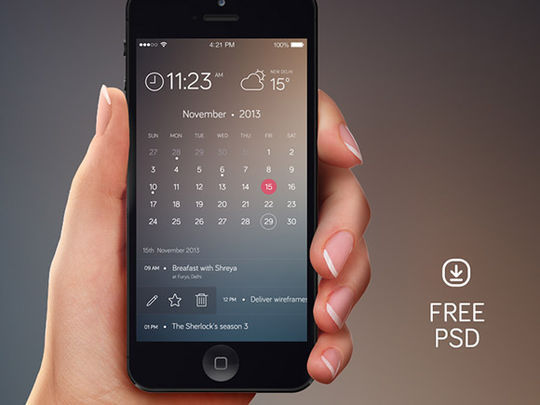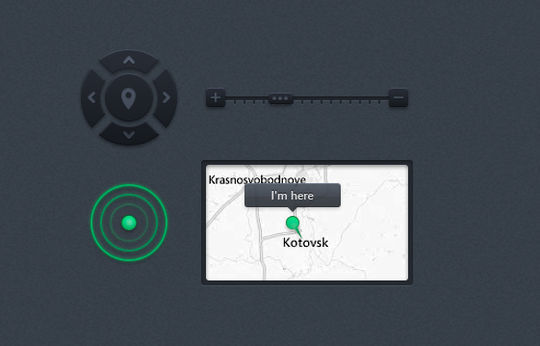 Nokia Lumia 1020 colourful mockups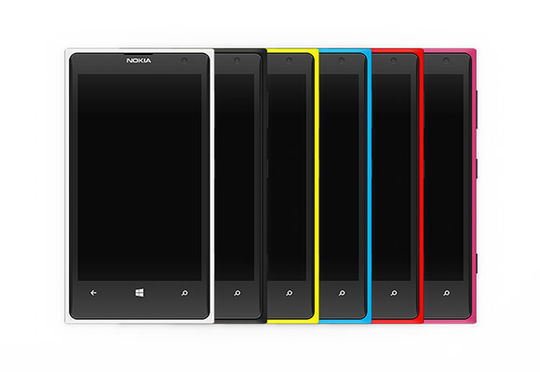 Adore – Free icon set for iPhone (Theme)
Flat Credit Card Icons Set PSD
WireKit – App Prototyping with Photoshop
Flat dashboard. Free UI kit PSD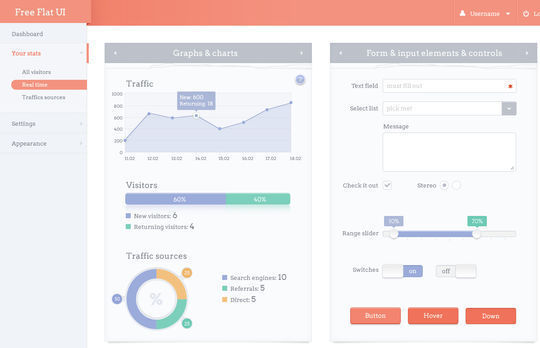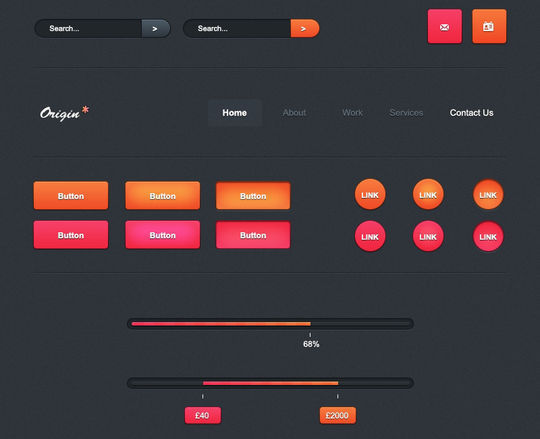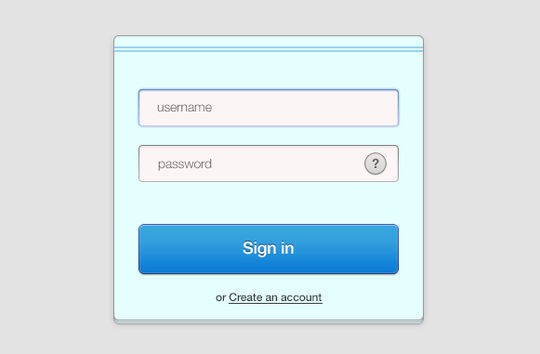 Animated 3D opening type effect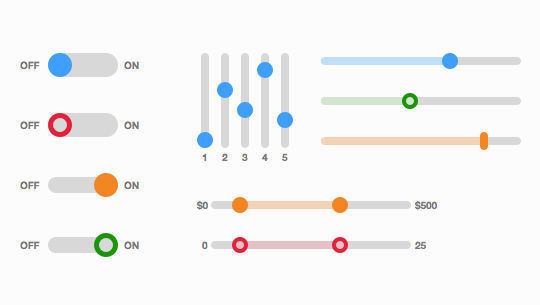 Responsive Showcase PSD Mockups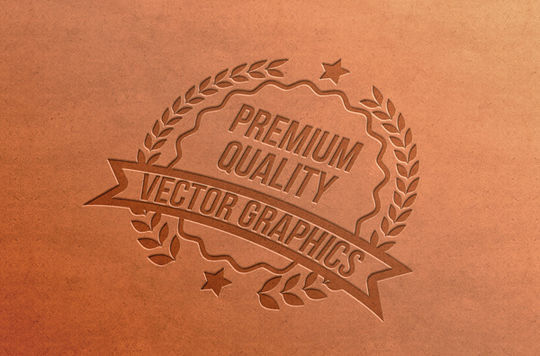 Flat Long Shadow Login & Register UI PSD
Create a Flat iOS 7 App Icon in Photoshop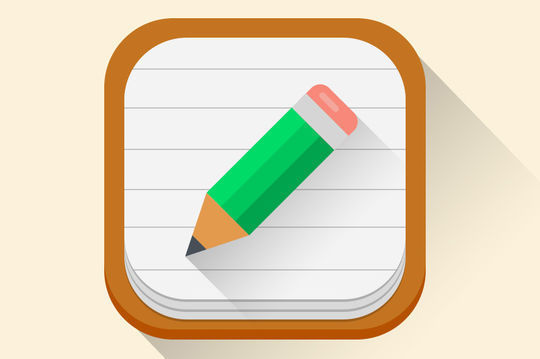 If you want to block some websites that you do not want your children to access then use these Parental control plugins for the Google Chrome. The meaning of Parental control is "to have a control on the web content that you would like to see or hide". With this Parental control you can easily hide or block your unwanted contents on web. In the twenty first century you can easily access almost everything through internet at anywhere. So these parental control plugins will help you in this case.
In this post, we are presenting 10 free and amazing parental control plugins for the Google Chrome and Firefox. All these Parental control plugins will provide you the full control on the web content. Have a look at these Parental control plugins and download your favorite one which suite your requirement.
Parental Control App is a Free extension that enables safe browsing on the web. PC app makes sure your children practice safe browsing.
The tinyFilter extension is a tiny Web content filtering tool. As any other content filter, it uses predefined rules to filter a variety of Web sites. Additionally, tinyFilter provides a profanity filter to mask words that may be offensive to the user.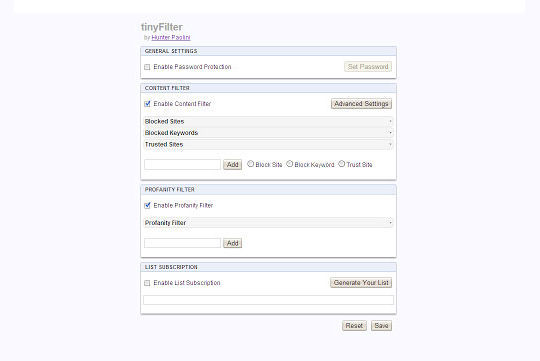 Nanny for Google Chrome allows you to be more productive and less distracted by blocking sites.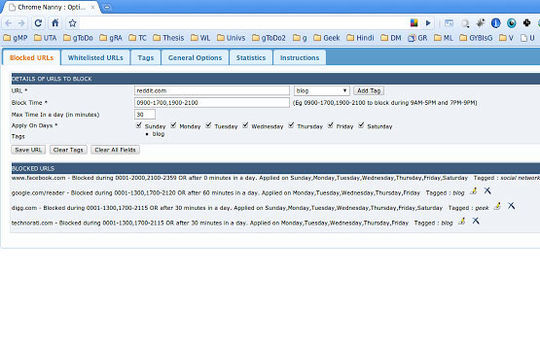 Cloudacl WebFilter is cloud based content filtering application which monitoring several million websites and billion of web pages to keep you family especially your kids have a safer internet surfing environment.
Website Blocker is useful when you want to concentrate on work.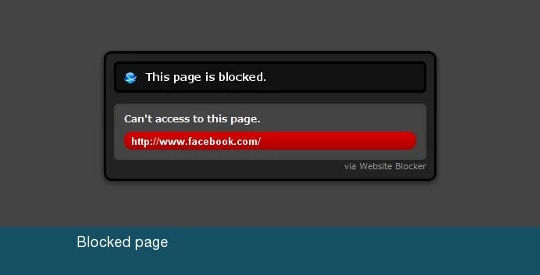 Web Filter and Parental Control application. Protects your employees, students and family from inappropriate content.
BlockSite is an extension, which automagically blocks websites of your choice. Additionally, this extension will disable all hyperlinks to these websites, by just displaying the link text without the clicking functionality.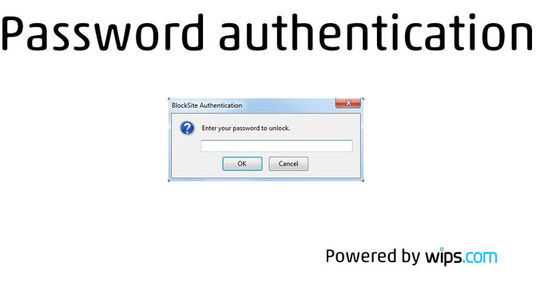 FoxFilter is a personal content filter that helps block pornographic and other inappropriate content. All filtering features are free! Premium features available with small support fee.
Cloudacl WebFilter is cloud based porn content filtering application monitoring millions web sites and billion of web pages to keep you family especially your kids away from sex, nudity and adult content.
LeechBlock is a simple productivity tool designed to block those time-wasting sites that can suck the life out of your working day. All you need to do is specify which sites to block and when to block them.
There are so many popular social networking websites are available in the internet and Twitter is one of them. If you are bore with your default blue twitter background or you want an exciting change in your twitter page then check out this collection where you will find outstanding tools for your Twitter background. Social networking profile should be update and trendy because it show your taste and give your impression to other. So its time to make your Twitter profile more interesting and happening.
In this assortment, we are presenting 40 superb tools and resources to spice up your twitter background. Scroll through our wonderful collection and make your Twitter page more attractive and eye-catching through this collection. We hope you will like this assortment. Please give us your feeds back about this wonderful assortment because your feeds back are very precious and important for us. You can also download these awesome tools without paying any money.
Put your Twitter followers on your background.
Now you can personalize your Twitter background like never before. The tool below will help you create free Twitter backgrounds that have the same look and feel as those done by professional graphic designers. It's easy to use, and best of all, it's Free!
Check if your twitter profile looks like poo-poo in smaller or higher resolutions.
Want to know how to change the Twitter background or profile icon automatically? It's never been this easy — with our professionally designed, simple user interface you can change your Twitter background or profile icon automatically! Just try it!
Are you hip to twitter? Well, peekr is kinda like a Twitter Widget (a "twidget") because it's a tiny little Twitter helper. Some tweeple might call it a bookmarklet, but we know it's so much more! Is this making any sense yet? Maybe you'll have to try it and see it in action to get a good feel for how useful peekr can be… Go ahead, click the button above that says, sneak a peek! to see what peekr does. Go on, you know you want to!
In less than 2 minutes… Brand yourself on Twitter by creating your very own Twitter background and Twitter header.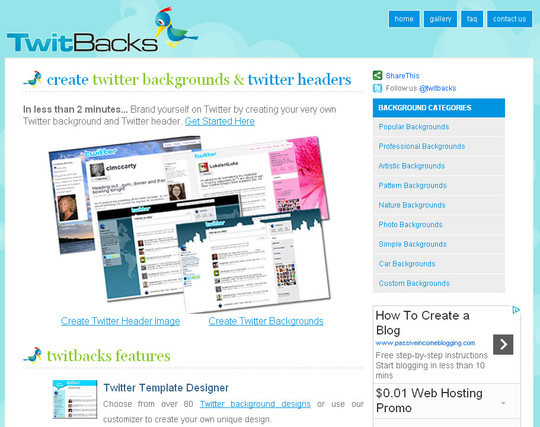 Put your latest Flickr image in your Twitter background We check for new photos and sync every hour.
Free Twitter Backgrounds PSD Layered files.
An online community where hundreds of Twitter layouts & backgrounds can be downloaded FREE.
We are your source for Free Twitter Backgrounds. Every day we update twitrounds with new Twitter Backgrounds for you to use on your profile. Getting a background is very easy. Simply look through all the backgrounds we have to offer, click on the background thumbnail, then use our auto-install tool to easily post the background to your Twitter profile.
Create A Twitter Background using PowerPoint
Who would've thought that the presentation app used to lull audiences to sleep could also be used to create an appealing Twitter background? The process is fairly simple and only limited by your imagination and Twitter's 800Kb upload limit.
Upload your own pictures and customize the Layout. You can change the color and add text to the background. Select colors for your profile and preview it in real time. Save all these to your Twitter account with a single click.
The themes and images on these pages are free for use as twitter backgrounds. Click on a thumbnail of the backround you would like to get and then download the file to your hard drive or use an auto install feature which will post the selected background to your twitter profile.
Ever wanted to see the background image while in a Twitter page? Now it's just matter of clicking on it and voila, everything else goes away so you can appreciate the background. Click on the page again to restore it.
Make your twitter beautiful!
Need a professionally designed custom Twitter background or Facebook landing page?
Here's a set of grungy Twitter backgrounds that you can customize and use for free. They're all hi-res PNG files. Just load them into your favourite image editor, add an image and some text and you're good to go.
Every background is free, lightweight and optimized for mostly used 1024 resolution but we were thinking about all of you with big screens so have no fear our Twitter layouts are going to look the same on 1280px or wide screen.
TweetHawk Custom Background Designs are free to use for personal use under the Creative Commons 3.0 Licence.
1000′s of unique free Twitter backgrounds. Click "Get Twitter Background" beneath any image you want to put on your Twitter. The new page will show the image as a background and give step-by-step instructions on how to add it as your Twitter background.
Here you will find everything for your twittering needs! We have everything from twitter backgrounds to twitter buttons and we'll even show you how to use twitter too!
Design a Unique Twitter Background
Spreading word about your business or services via a Twitter account can be a useful addition to a marketing strategy. There are many resources with advice on what, when, and how to tweet. But since we're creative professionals, we should also pay attention to what our Twitter pages look like
Twitter Background Design How-To and Best Practices
Let's take a look at some of the best practices around Twitter background design and get to work creating our own.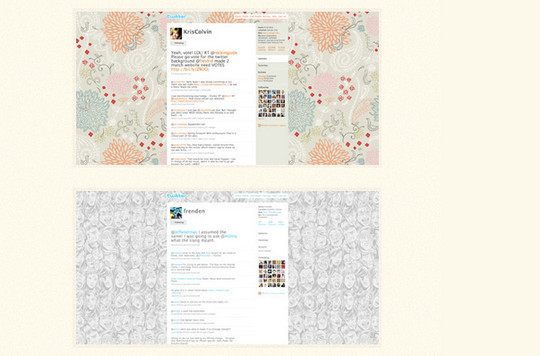 Creative Twitter Backgrounds:
The most irritating part of web browsing, when we suddenly come across a broken link and get a 404 error on our screens. It's a dead end to a surfing tour which hits the user's nerves to the extent of exiting your webpage, sometimes, forever. However, error 404 is something unavoidable. They occur and we just have to live with them.
But some folks have found a way to have fun with them. Where 404 is an imminent flaw, it's also a perfect device to increase your tendency at creativity. Designers are now having fun with customizing error pages, making them acceptable with a fun message and imagery to guide back to home-page. Thus error pages are now a fun part of web designing and creativity.And they are indeed fun enough; here are some recommended examples of Inspiring 404 Error Pages for inspiration kick!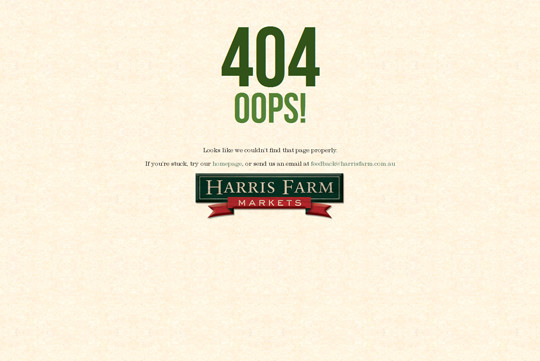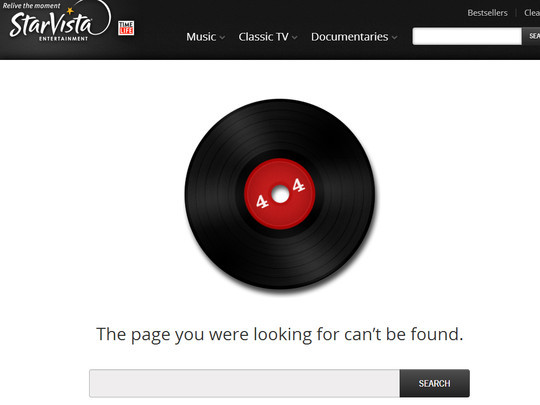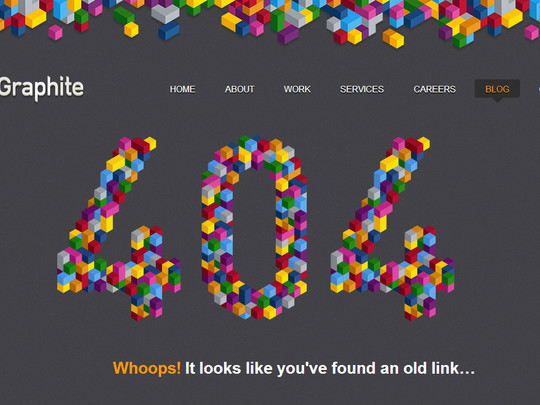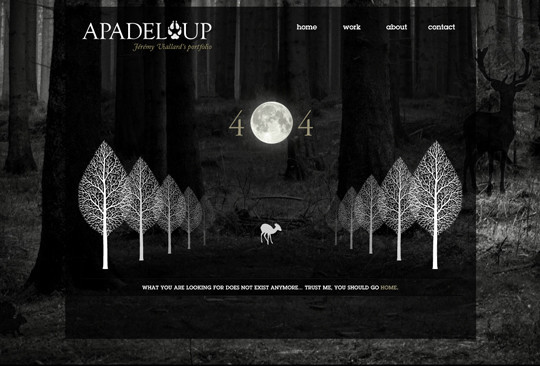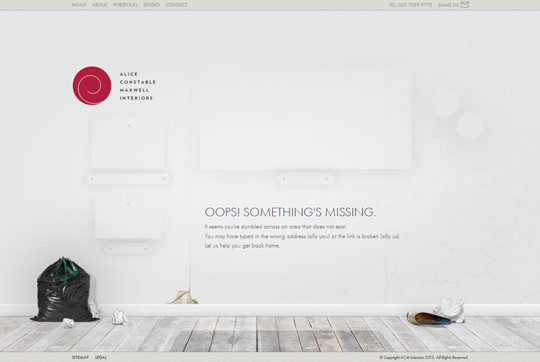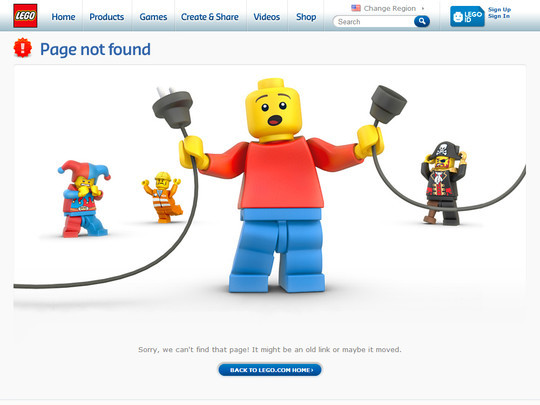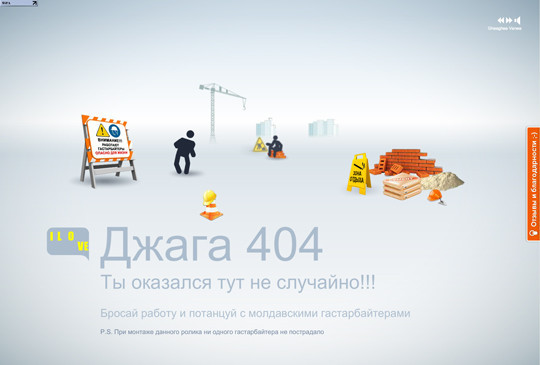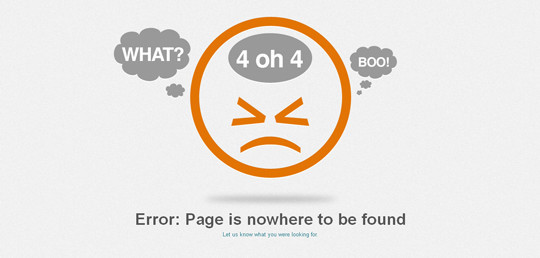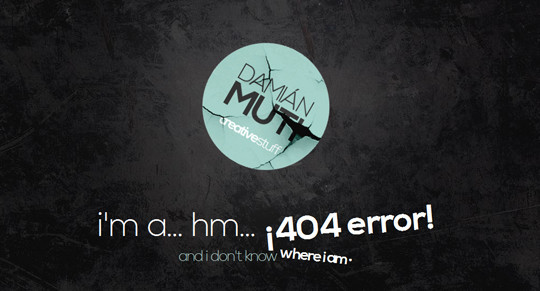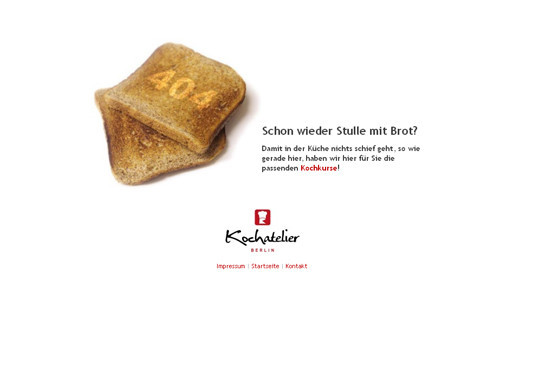 In this round up, we have gathered 40 surprisingly creative square patterns for you that you can use in your design work. Square is one of the basic shapes that we all were taught in our childhood. Using this basic shape in your design process can bring a big change in the overall appearance of your design and make it look even more appealing and attractive. Though, it is a very and simple shape yet it can create beautiful design patterns and hence can be an important element is your design project.
Check them out and pick the ones you like the best. We hope that you will like this collection and find these amazing and creative square patterns useful for you. Feel free to share your opinions with us via comment section below. Your comments are always more than welcome. Let us have a look. Enjoy!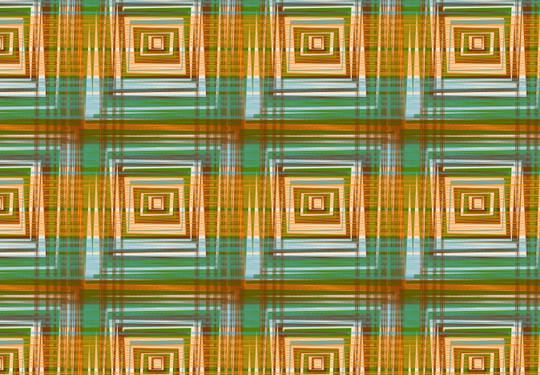 Free Repeat Pattern in a Retro Style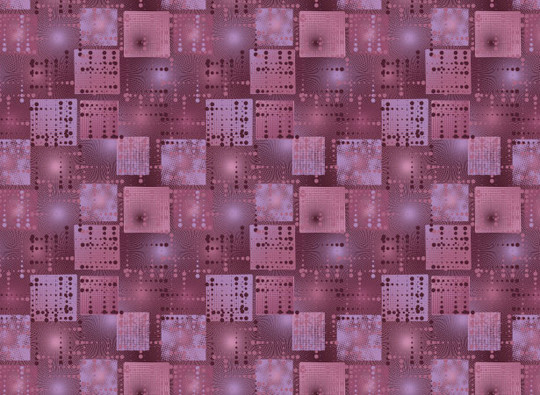 Grungy Abstract Squares Photoshop Patterns
Wireframing and mockup tools are very important for the developers as they make the process of creating a cloud computing based SaaS app or website fundamentally easier. They are the most crucial tools when it comes to communicating a prototype's usability and functionality to clients. Therefore, almost all developers spend loads of their time in searching good and high quality mockup and wireframing tools.
Below, we have put together top 42 mockup and wireframing tools for developers. With these tools, they can provide their clients a streamlined and uncluttered visual to supplement verbalized ideas and designs. Check this out and get to pick one!
Do let us know what you feel about this round up.
Free Tools
Lightweight online tool for creating and sharing mockups (wireframes). Easy, fast and free in use.
Millions of people use XMind to clarify thinking, manage complex information, run brainstorming and get work organize.
The only cloud-based platform with visual development tools and integrated backend services.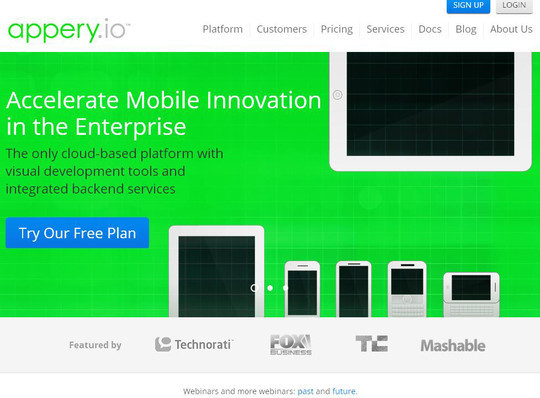 Lumzy is a Quick Mockup and Prototyping tool. Runs on the browser.
Pick "Illustration" or "Pencil" to create a new iPhone Mockup.
Pencil is built for the purpose of providing a free and open-source GUI prototyping tool that people can easily install and use to create mockups in popular desktop platforms.
CogTool is a general purpose UI prototyping tool with a difference – it automatically evaluates your design with a predictive human performance model (a "cognitive crash dummy").
iPlotz allows you to rapidly create clickable, navigable mockups and wireframes for prototyping websites and software applications.
Cacoo is a user friendly online drawing tool that allows you to create a variety of diagrams such as site map, flowchart, mind map, wire frame, UML diagram and network diagram. Cacoo can be used free of charge.
DENIM is a system that helps web site designers in the early stages of design. DENIM supports sketching input, allows design at different refinement levels, and unifies the levels through zooming.
Pidoco is a web-based prototyping software for rapidly creating clickable wireframes and UI prototypes for web, mobile and enterprise applications. It's easy to use with smart sharing and collaboration features, a convenient specification generator, exports and much more.
Mix Low fidelity and High fidelity. Link sketches to build prototypes. Dashboards and Charts builder.
Easily draw diagrams online using Creately's online diagramming tool. Diagram software packed with templates and features.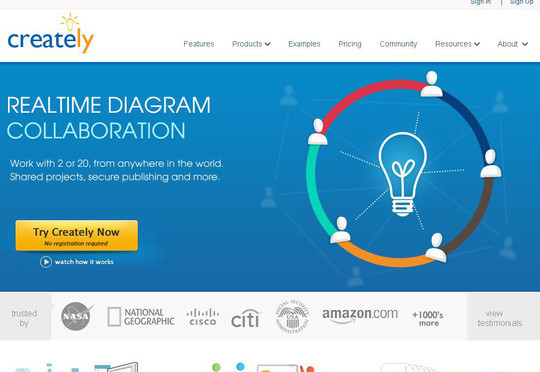 MockNow is easy, fast, (Drag & Drop) and totaly free web based online Mockups (Wireframe) Creating and Sharing tool for website and ready to publish in minutes.
FlairBuilder is a prototyping tool that lets you create interactive wireframes for websites and mobile applications. It's easy to learn and use, and comes with lots of options.
UXPin: UX Design & Wireframing Tools As Beautiful As Your Work.
OmniGraffle can help you make eye-popping graphic documents—quickly—by providing powerful styling tools, keeping lines connected to shapes even when they're moved, and magically organizing diagrams with just one click.
Professional-quality flowcharts,org charts,UML diagrams,network diagrams,wireframes,technical drawings and more.Gliffy works directly in your browser!
Silly-fast mobile prototyping. Create fully-interactive high-fidelity prototypes in minutes that look and work exactly like your app should.
Premium Tools
Mockup Builder is a prototyping solution that helps design software or websites while reducing the time and cost spent on the negotiation stage. Identify your requirements and get the job done right!
WireframeSketcher is a wireframing tool that helps designers, developers and product managers quickly create wireframes, mockups and prototypes for desktop, web and mobile applications.
A prototyping tool for animation and interaction on desktop and mobile.
Create and share hosted prototypes with HTML, CSS, Javascript, Coffeescript, Less and Markdown.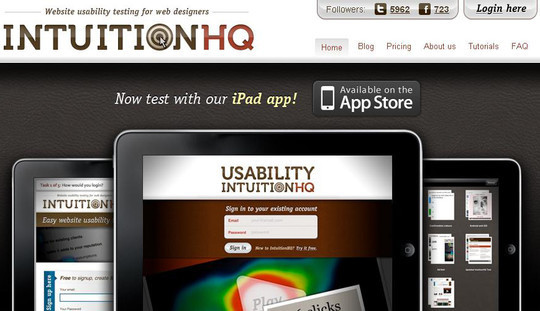 Verify lets you test screenshots of your design work to gain valuable insights on your users' expectations and reactions to your apps and websites before writing a single line of code. Your team will love the great-looking, actionable, reports that will help them make informed design decisions.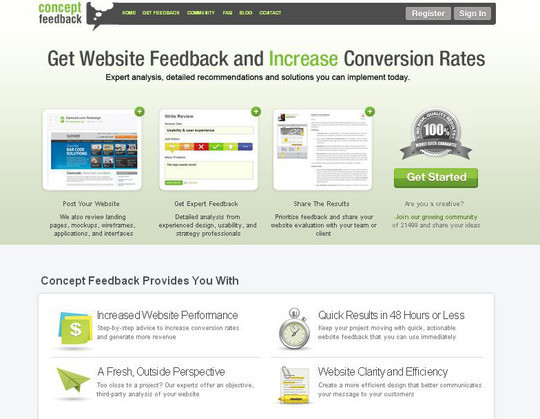 Create surveys and polls that match your brand, budget, and vision.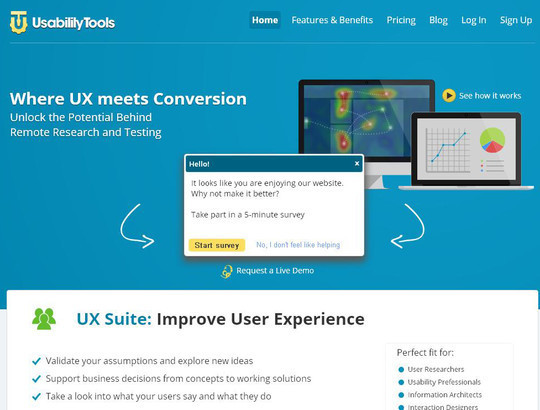 Here, we have come up with yet another useful list of Android widgets, and this time we are focusing on clocks and calendar widgets. Android platform is getting popular all over the world and is one of the reasons of the popularity of smartphones. Widgets basically are the iconic feature of the Android Operating System that are used in order to dress up the Android devices home screens. Or you can say that widgets are used to personalize Android devices for your use.
Widgets are there not only for improving the functionality of your Android devices but also to make them look pretty awesome as well. These days, widgets are designed in a pretty stylish manner without compromising on their functionality. Here is the complete list for you. Feel free to share your opinions with us via comment section below. Enjoy!
Opensource digital style clock widget. Based around the Cowon D3 clock.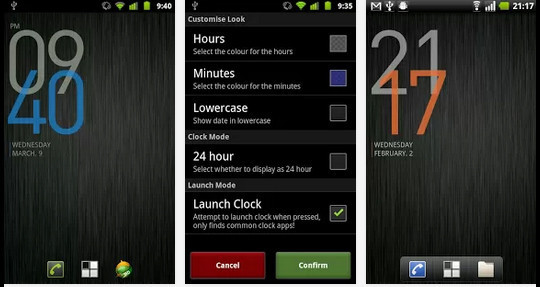 Minimalistic Text is a widget app that displays information in a minimalistic way. It can be configured to display time, date, battery and weather information. The layout of the widget is highly customizable through the layout editor.
DashClock is a replacement lock screen clock widget for Android 4.2+ phones and tablets. It also exposes additional status items called extensions.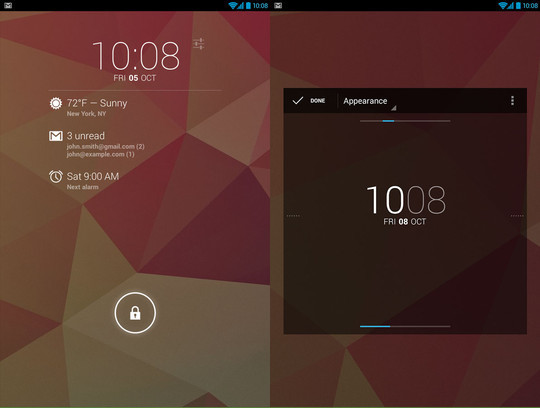 Are you running Android 4.0 or later? Please check out also Zooper Widget for more complex customization! Small (<200kb), fully configurable and extremely battery efficient WIDGET with clock, weather, battery status, world clock, uptime, network status and much more.
Free 14 Square & Circle Jelly Bean Clocks Widget with 7 Colors: Black, White, Holo Blue, Green, Red, Pink, and Yellow.
MIUI Analog Clock in 3 sizes, 4×3, 2×2, 1×1. Touch to launch Alarm Clock.
Neon look, glowing and great feel. Combination of analog and digital clock. Plus! It has complete yet useful additional information.
MIUI Evolution Reload Digital Weather clock widget with Calendar, Time, System info,weather & forecast A Digital Clock widget with size 4×2.
A digital, text or word clock widget with many options.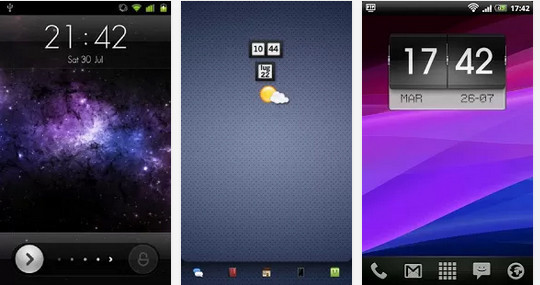 Lock screen widget support added for 4.2 devices, Most logic for desktop clock & live wallpaper already in app.
Super sexy, liney home screen clock with the date and today's weather.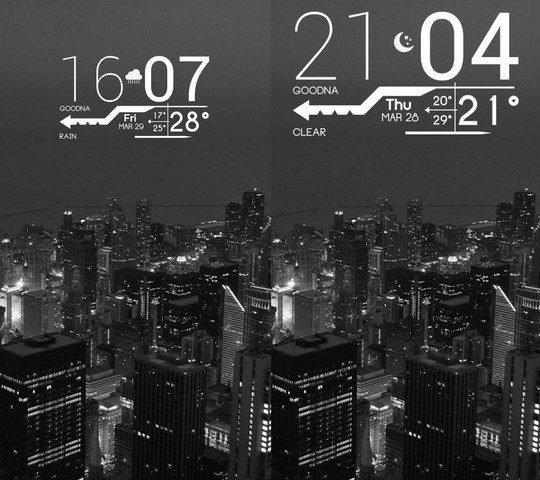 Simple digital clock widget for your homescreen. The power of this widget is in variety of customization options.
D-Clock Widget is simple digital clock widget.
A minimal date & time UCCW widget, Widget showing current date, date of week and current time.
This widget calendar is analog of standard calendar widget, support a lot of configuration options: Different skins, Possibility to choose which calendars to show, Font style and background customization, Show or hide current day of month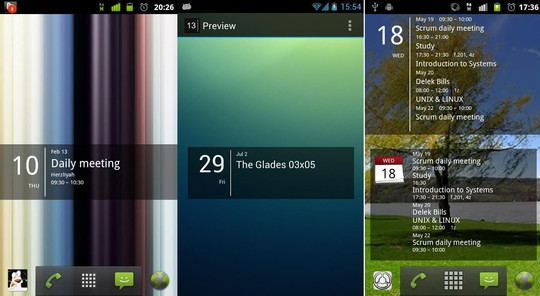 Choosing right kind of fonts for a design can go a long way in making that design a true success. Moreover, by using fonts appropriately you can also make your design stand apart in the crowd. Though, there have been different types of fonts released recently that make choosing the most suitable font for a design even more easier. For this session, we are presenting 44 striking and free to use techno and sci-fi fonts.
Such types of fonts are extremely popular among the designers, and they are most suited for showcasing your creativity rather than readability. By using these fonts in a design, you can set a tone of the design and make it look even more interesting. Do have a look at this collection and feel free to download them. Do share your comments with us via comment section below. Enjoy!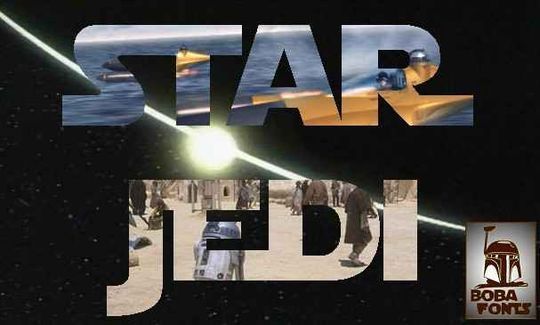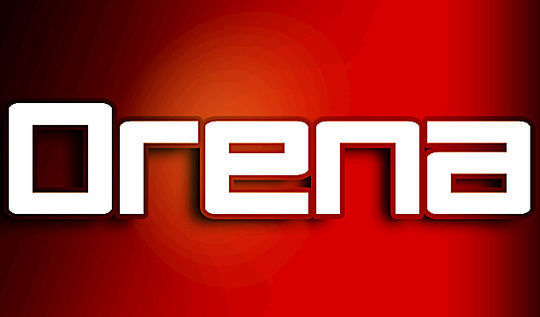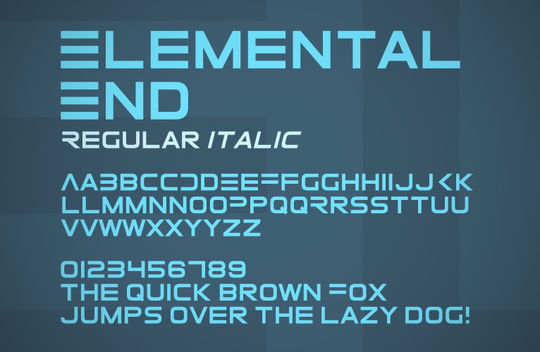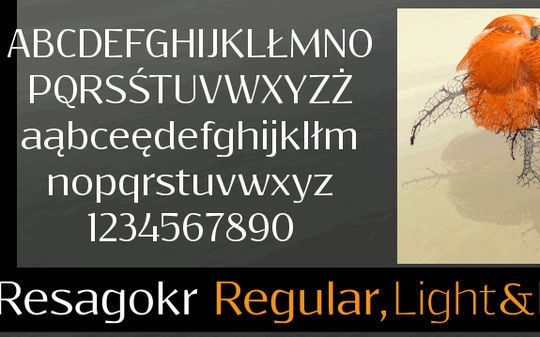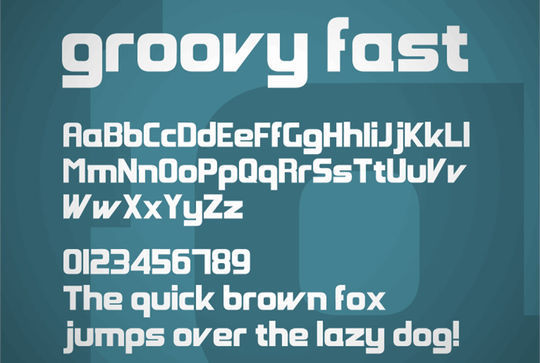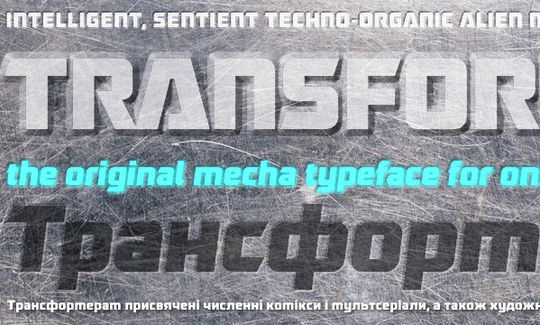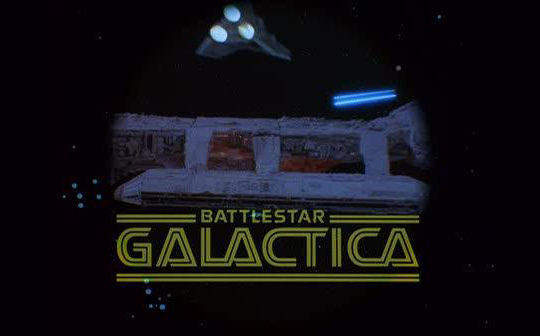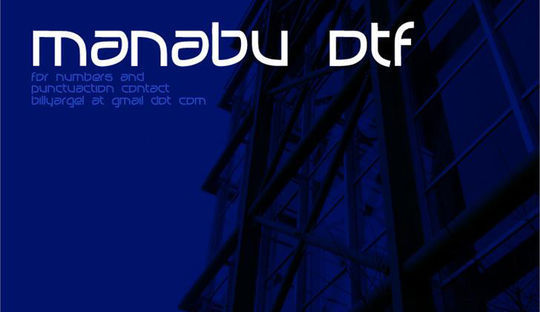 The web is changing at a great speed and is getting more and more responsive day by day and so its designs. Today, designers are now focusing on creating more responsive websites. Innovations and new technologies have given the web development a new and better dimension. Today's websites are interactive, visually attractive as well as responsive.
Creating responsive website is a pleasant and refreshing shift but it requires loads of hard work and efforts. Such websites need to have two important components; one of them is a flexible fluid grid and the other one is responsive images.
Here, we are presenting 44 flexible grid tools that will help you in creating responsive websites. Here is the full collection after the jump. Enjoy!
Responsive Web Design tool for creating grids by Erskine Design.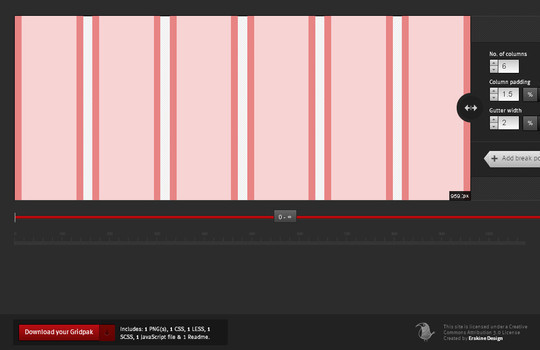 It's a 12-column flexible grid that can scale out to an arbitrary size (defined by the max-width of the row) that's also easily nested, so you can build out complicated layouts without creating a lot of custom elements.
A grid system for responsive web design. Includes folding columns, elastic gutters, a zoomable baseline grid, and a delightful grid overlay script.
The web is a responsive place, from your lithe & lively development process to your end-user's super-tablet-multi-magic-lap-phone. You need grids that are powerful yet custom, reliable yet responsive.
The Columnal CSS grid system is a "remix" of a couple others with some custom code thrown in. Columnal is an elastic grid, while some code inspiration (and the idea for subcolumns) are taken from 960.gs
Set column and gutter widths, choose the number of columns, and switch between pixels and percentages. All without any .grid_x classes in your markup. Oh, and did we mention it's responsive?
Just a simple calculator to help turn your PSD pixel perfection into the start of your responsive website.
Adapt.js is a lightweight (842 bytes minified) JavaScript file that determines which CSS file to load before the browser renders a page. If the browser tilts or resizes, Adapt.js simply checks its width, and serves only the CSS that is needed, when it is needed.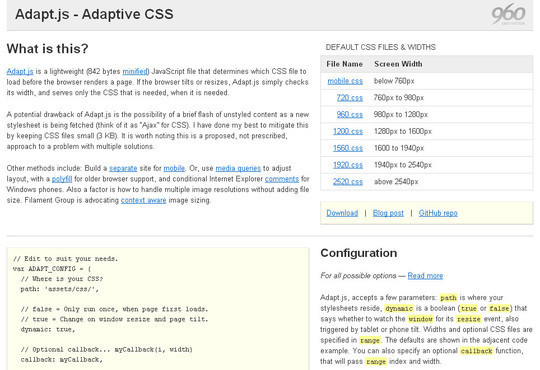 Gridless is an optionated HTML5 and CSS3 boilerplate for making mobile first responsive, cross-browser websites with beautiful typography.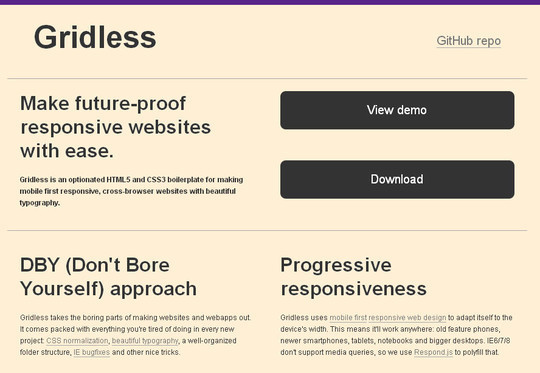 Responsive. Infinite nesting. One class per element. Simple.
A super simple, responsive framework designed to work for mobile devices, tablets, netbooks and desktop computers.
A lightweight semantic grid framework for Sass and Bourbon.
Minimalistic and sufficient for everything, adaptive and responsive. Revolutionary flexible grid and beautiful typography. Absolute freedom with no imposed styling.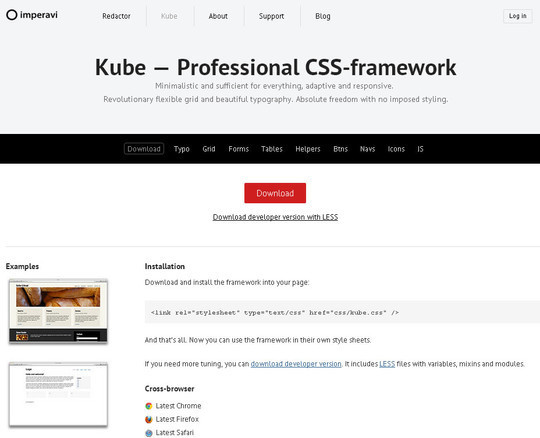 One% CSS Grid is a 12 column fluid CSS grid system. It's been designed as a base for building responsive web layouts easily, quickly and with minimum effort. You don't have to take care of resizing and rearanging your layout for each platform separatelly. One% CSS Grid will do all this for you.
rwdgrid is just another Grid system based on popular 960grid , which is responsive and ranges from mobile, tablet, laptops and wide screen displays. Naming convention of this grid system is similar to 960 grid system, where underscore is replaced by hyphen (increases readabilty).rwdgrid is having different Grid system made for 1200px+ Displays, 960px+ Displays, 720px+ Displays and Mobile screens.
Responsify is a browser based tool, which allows you to create your own responsive template. Think of it as a foundation for you to build upon. You can customise the grid to suit your content, rather than trying to make the content fit the grid.
Simple Grid was created for developers who need a barebones grid. Simple Grid works well with 1140px layouts but easily adapts to any size of layout. With fluid columns, Simple Grid is responsive down to mobile.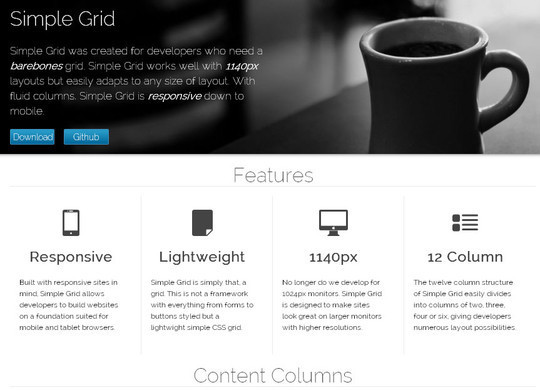 Toast is a CSS framework made as simple as it can be, but no simpler. A plain-English responsive grid makes simple layouts a breeze, and with box-sizing you can add padding and borders to the grid, without breaking a single thing.
IVORY can easily adapt to any size screen from phones to TVs. It offers 4 different width layouts 1200px, 1140px, 1024px & 960px. You can define your own width also.
Convention over configuration, just twelve columns,less code to learn means less bugs to solve.
Gumby 2 is built with the power of Sass. Sass is a powerful CSS preprocessor which allows us to develop Gumby itself with much more speed — and gives you new tools to quickly customize and build on top of the Gumby Framework.
Skeleton is a small collection of CSS files that can help you rapidly develop sites that look beautiful at any size, be it a 17″ laptop screen or an iPhone.
The 1080 Grid System expands upon Nathan Smith's 960 Grid System by simply adding an additional 120 pixels while utilizing the same margins. Thus, anyone who has ever used the 960 Grid System to design can easily do so with the 1080 Grid System.
The 960 Grid System is an effort to streamline web development workflow by providing commonly used dimensions, based on a width of 960 pixels. There are two variants: 12 and 16 columns, which can be used separately or in tandem.
The ultimate resource in grid systems.
978 is a grid layout system that uses 12 columns at 54px, with 30px gutters. This comes out to a total of 978px, which uses up most of the space on a 1024×768 monitor.
The grid system generator will create custom grid systems in valid css / xhtml for rapid prototyping, development and production environments.
The Responsive Grid System isn't a framework. It's not a boilerplate either. It's a quick, easy & flexible way to create a responsive web site.
MUELLER is a modular grid system for responsive/adaptive and non–responsive layouts, based on Compass. You have full control over column width, gutter width, baseline grid and media–queries.
The variable grid system is a quick way to generate an underlying CSS grid for your site. The CSS generated file is based on the 960 Grid System.
34Grid is a Responsive Grid System based on "equally distributed columns" layout basis. In contrast to other great grid systems (@see bottom of page), 34Grid provides equally distributed columns for each row. (and also column complements for inequal distributions)
A responsive grid system built with the power of Sass.
Less Framework is a CSS grid system for designing adaptive web­sites. It contains 4 layouts and 3 sets of typography presets, all based on a single grid.
A CSS Framework for Rapid Interactive Prototyping.
A cross-browser CSS grid framework that doesn't hide pixels in margins!
Designing grids with Gridset is as easy as dragging guides in Photoshop or Fireworks. Gridset provides whatever you need: PNGs, a comprehensive cheat sheet and CSS.
The happy & awesome way to build fluid grid based websites.
Style Tiles are a design deliverable consisting of fonts, colors and interface elements that communicate the essence of a visual brand for the web.
Responsivepx – find that tricky breakpoint.
Through fluid grids and media query adjustments, responsive design enables Web page layouts to adapt to a variety of screen sizes.
Responsive Web Design Sketch Sheets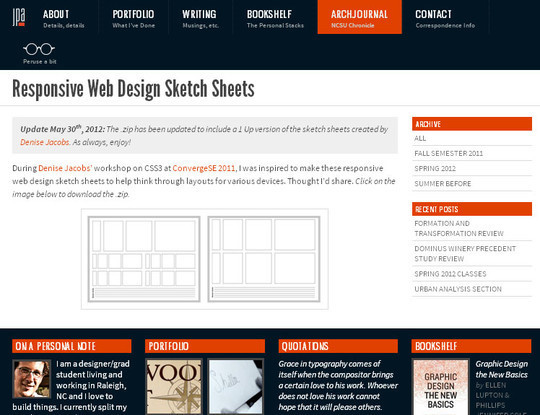 Responsive Design Test Bookmarklet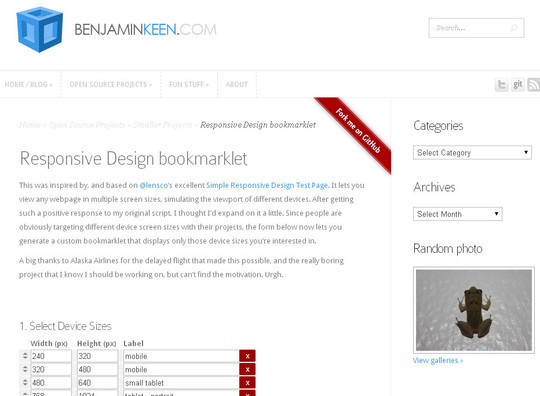 Trees are playing a vital role in our surroundings. Trees are the signs of kindness, happiness, peace and beauty. If your company logo is inspired by tree then it definitely will give a superb and long lasting impression on your customers. But one thing that you should consider while designing your logo is that different trees have different meanings. So when you are making your logo you have to select right tree for your product and at the same time tree should be creative and well designed. So that your designed logo can easily grab the customers' attention.
Today, we are presenting 18 awesome tree inspired logo design. Hope that this collection will help you to achieving your target. Check this out and get to pick one!