Best of the Web
This year, HTML5 games rock! We can say that it has been a fantastic year for HTML5 games for both consumers as well as for the developers. Therefore, we thought it is good time to compile all the incredible and addictive HTML5 games that we have seen this year. It is a fact that HTML5 is quickly turning into a great game development platform.
Below, you will find 40 incredible and extremely addictive HTML5 games that can be played in your web browser. Beware! They are extremely addictive!
Do feel free to share your opinions with us via comment section below. Enjoy!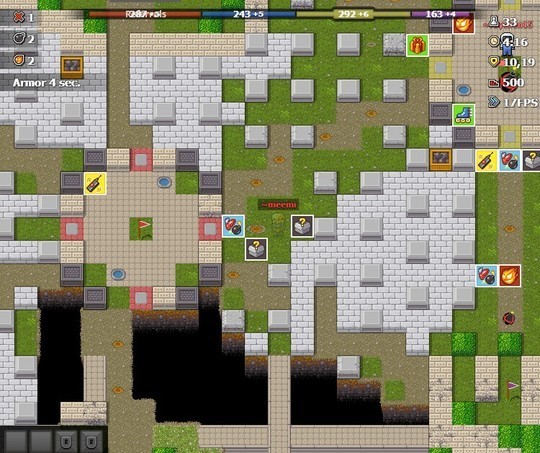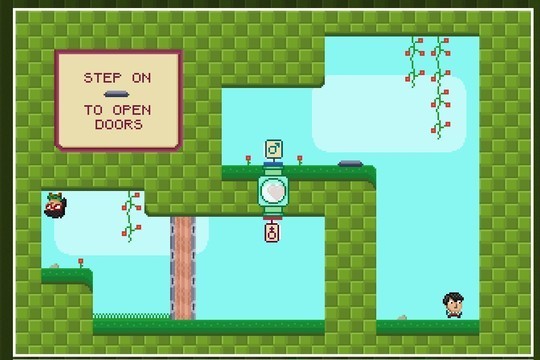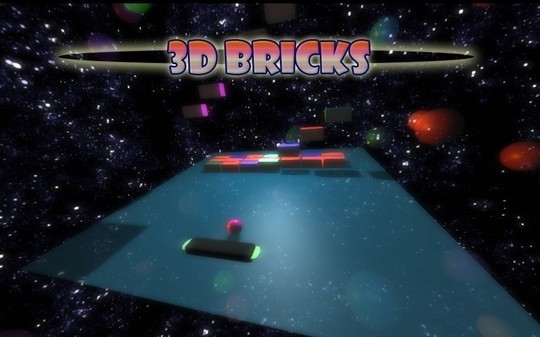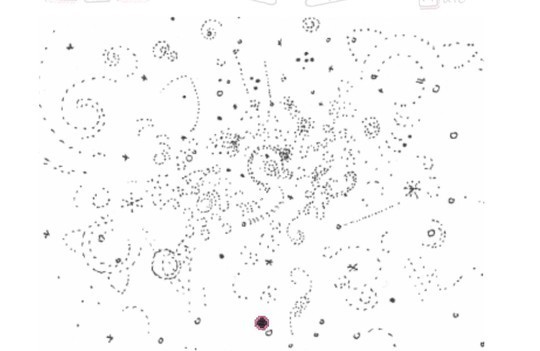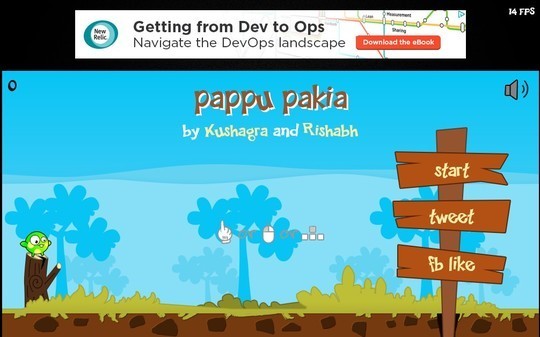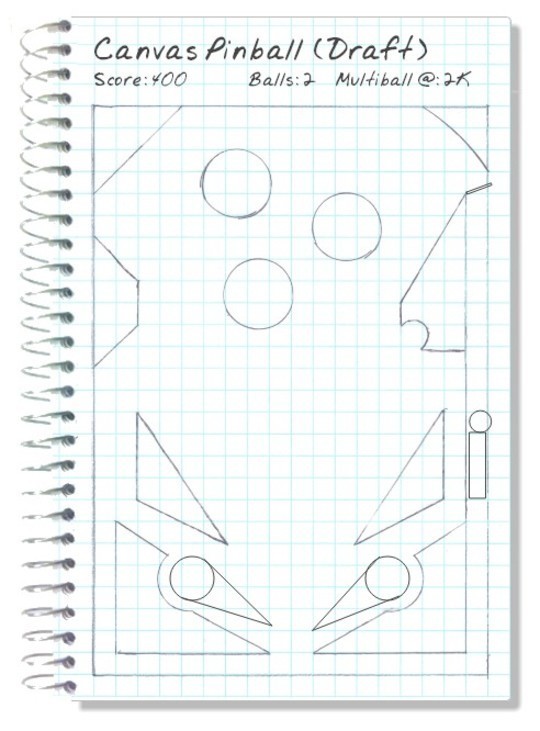 Data is always useful but it is not easy to comprehend it when it is not presented understandably. This is where data visualization comes in; there are many tools and techniques of providing data in a way that helps the viewers to apprehend the given data. It is very important to draw in the user's attention via proper data visualization so that he/she is better capable of retaining facts. It would definitely require the media, through which the data is presented, to present the information in such a way that it catches the user's eye and still be intelligible to him at all counts and levels because representation of facts is always better shown through pictorial representation of statistics.
To make it easy for all the data streaming sites to give their data in a most comprehensible way we have brought together a collection of data visualization tools. These are all excellent at performing their tasks and would definitely warrant a try.
Modest Maps is a small, extensible, and free library for designers and developers who want to use interactive maps in their own projects. It provides a core set of features in a tight, clean package with plenty of hooks for additional functionality.
Flot is a pure JavaScript plotting library for jQuery, with a focus on simple usage, attractive looks and interactive features.
Leaflet is a modern open-source JavaScript library for mobile-friendly interactive maps.
Raphael is a small JavaScript library that should simplify your work with vector graphics on the web. If you want to create your own specific chart or image crop and rotate widget, for example, you can achieve it simply and easily with this library.
Deliver pie charts to any device with Pizza. Your pie will be steaming hot with SVG so that it looks good on retina devices and HiDPI devices.
Create beautiful Javascript charts with one line of Ruby.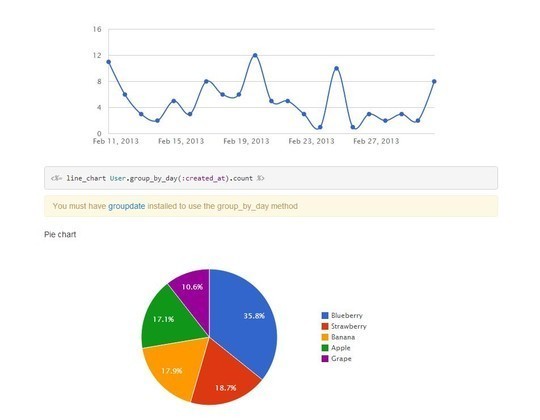 A charting library built with the Ember.js and d3.js frameworks. It includes time series, bar, pie, and scatter charts which are easy to extend and modify. The out-of-the-box behavior these chart components represents our thoughts on best practices in chart interactivity and presentation.
Cube is a system for collecting timestamped events and deriving metrics. By collecting events rather than metrics, Cube lets you compute aggregate statistics post hoc.
Better World Flux was created as an entry for the World Bank Apps for Development competition. The site aims to raise awareness for the UN Millennium Development Goals by letting users visualize and share stories that are hidden in the World Bank Open Data.
Polymaps is a free JavaScript library for making dynamic, interactive maps in modern web browsers.
Google chart tools are powerful, simple to use, and free. Try out our rich gallery of interactive charts and data tools.
jqPlot is a plotting and charting plugin for the jQuery Javascript framework.
A simple PHP Gantt Class.
A JavaScript Charting Library for Streaming Data.
Envision.js is a library for creating fast, dynamic and interactive HTML5 visualizations.
Arborjs a graph visualization library using web workers and jQuery.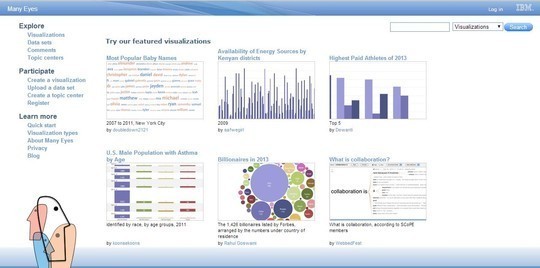 D3.js is a JavaScript library for manipulating documents based on data. D3 helps you bring data to life using HTML, SVG and CSS. D3's emphasis on web standards gives you the full capabilities of modern browsers without tying yourself to a proprietary framework, combining powerful visualization components and a data-driven approach to DOM manipulation.
Gephi is an interactive visualization and exploration platform for all kinds of networks and complex systems, dynamic and hierarchical graphs.
Interactive javascript charts for your web projects.
The JavaScript InfoVis Toolkit provides tools for creating Interactive Data Visualizations for the Web.
JpGraph is an Object-Oriented Graph creating library for PHP >= 5.1 The library is completely written in PHP and ready to be used in any PHP scripts (both CGI/APXS/CLI versions of PHP are supported).
With this widget, you can make beautiful interactive timelines like the one below. Try dragging it horizontally or using your mouse-wheel. Click on each event for more details.
Wolfram|Alpha introduces a fundamentally new way to get knowledge and answers—not by searching the web, but by doing dynamic computations based on a vast collection of built-in data, algorithms, and methods.
Crossfilter is a JavaScript library for exploring large multivariate datasets in the browser. Crossfilter supports extremely fast (<30ms) interaction with coordinated views, even with datasets containing a million or more records; we built it to power analytics for Square Register, allowing merchants to slice and dice their payment history fluidly.
OpenLayers makes it easy to put a dynamic map in any web page. It can display map tiles and markers loaded from any source. OpenLayers has been developed to further the use of geographic information of all kinds.
The missing link between spreadsheets and vector graphics.
A force directed graph layout algorithm in JavaScript.
A lightweight graphics library with an intuitive graphics API and an SVG renderer.
HumbleFinance is an HTML5 data visualization tool written as a demonstration of interactive graphing in HTML5.
D3.js is a JavaScript library for manipulating documents based on data. D3 helps you bring data to life using HTML, SVG and CSS.
Protovis composes custom views of data with simple marks such as bars and dots. Unlike low-level graphics libraries that quickly become tedious for visualization, Protovis defines marks through dynamic properties that encode data, allowing inheritance, scales and layouts to simplify construction.
Axiis is an open source data visualization framework designed for beginner and expert developers alike.
TimeFlow Analytical Timeline is a visualization tool for temporal data. The current release is "alpha" software—a very early version that may have bugs and glitches.
The Swiss Army Knife of Vector Graphics Scripting – Scriptographer ported to JavaScript and the browser, using HTML5 Canvas.
The concept of minimalism in web industry is not new; in fact it has been welcomed quite open heartedly. Today, out assortment is also about minimalism and this time we are focusing on some clean and simple WordPress themes. All these WordPress themes are suitable for personal as well professional blogs as these themes focus more on the basic premise of blogging, which is a simple online diary.
So without any further ado, here we are presenting the complete collection of more than 40 clean and simple WordPress themes. We hope you like this collection of minimal WordPress themes. With these WordPress themes, you focus more on the content and navigation which are the important parts of a blog. Here is the full list. Enjoy!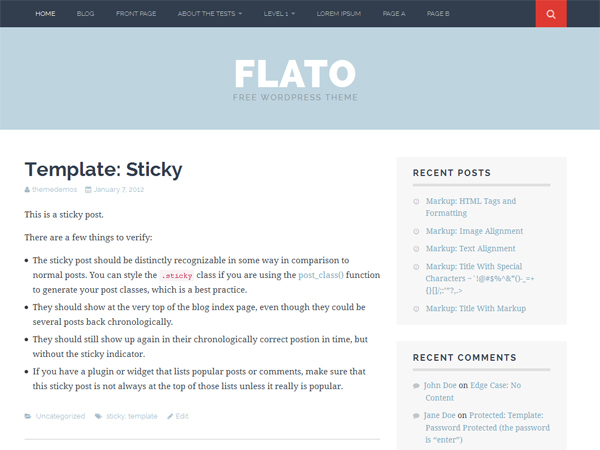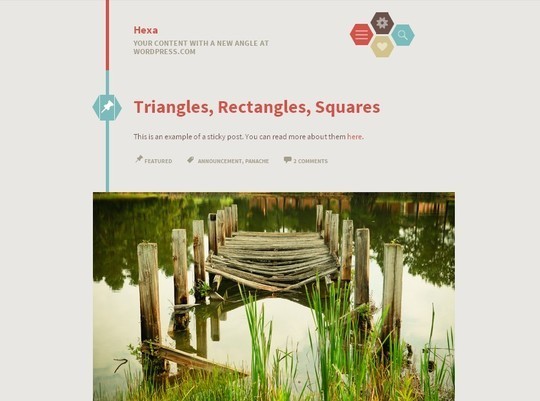 Tint Free Portfolio WordPress Theme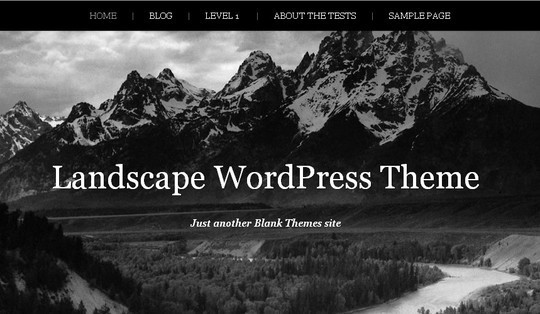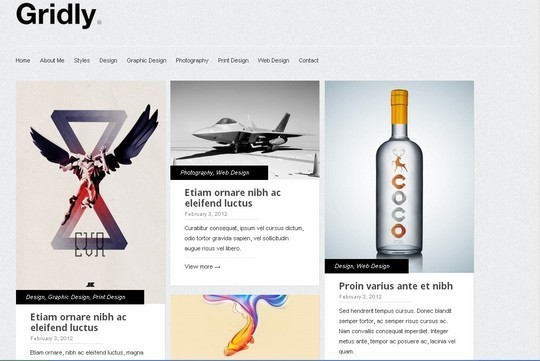 Photo Free Responsive Gallery WordPress Theme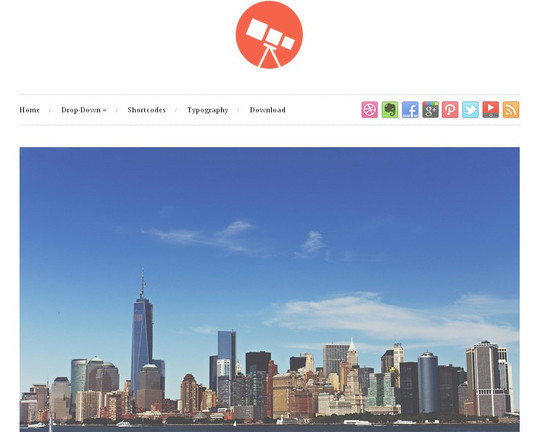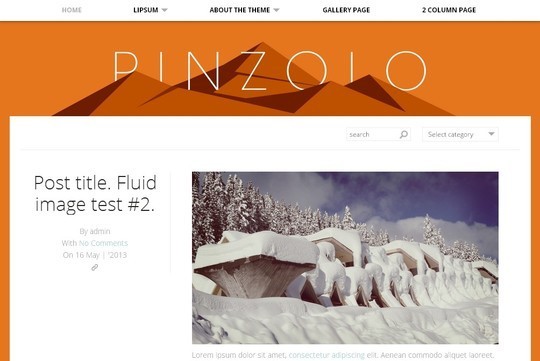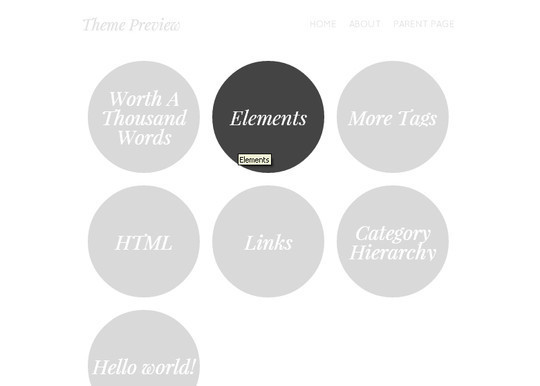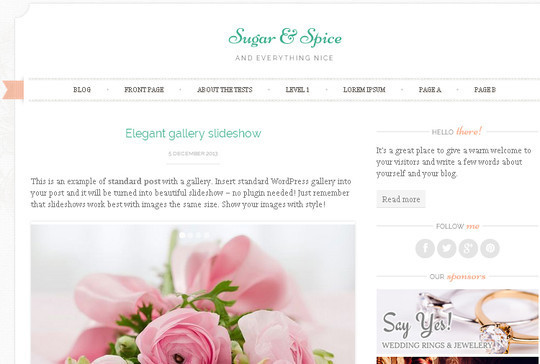 Are you in need of some free logo maker generators available online? If your answer is yes, then look no further. In this round up, we are presenting more than 35 logo maker generators for you. Most of them are free to use and of good quality. These online logo generators help you create amazing logos without a lot of design work.
So what do you think? What did we miss? Which resources do you like the most and why? Leave us a comment and let us know what you think about this collection. Your comments are always more than welcome. Scroll through our amazing collection and be inspired to create your own artworks, as well. Have fun!!
LogoYes provides free online logo design software that allows business owners to make their own professional company logo designs within minutes.
Create your Flash logos with free Flash logo maker software.
Goglogo allows you to create Google Style search engine for yourself. Its a free Google Logo Creator – great for fun!
Create Funny Logo' make your own search engine with your name as logo. Type your name in the textbox and select a logo style to create your own funny logo.
Online Logo Maker was created with a single purpose to bring a free professional logo design tool to everyone, focusing on usability and quality.
The original Free Logo Maker online logo generator. Make a Free logo today.
Free online logo design.
Social Logos Generator. Web graphic tools to generate different kind of buttons, banners, logos, palettes and widgets for webmasters.
FlamingText is free online logo generator that anyone can use to create a great logo in minutes! Just select one of our logo designs, and get started now!
Customize your own free logo Use the logo designer to anything you want! Wide variety of logos to choose from.
Welcome to SparkLee.com, like Spike Lee, Bruce Lee, Tommy Lee, or Ang Lee but for sparkling glitter graphics and glitter text. Glitter text is our speciality, since we are a glitter text generator.
With our simple tool you simply write the letters of your logotype and choose the type of style you want and the logo is automatically generated.
FREE Logo creator now create custom 3D logos, banners and headings for free it's easy.
Free online logo creator. Make web 2.0 logos for free. Quick and easy logo maker. Choose colors, fonts, and symbols to create a unique logo.
Free Logo and Banner.
Get a Free logo design using our quick and easy logo maker tool. Its FREE to use.
Text Logo Maker is a FREE text logo maker for web pages. and you can create images from text, email address, URL, etc.
Create Minecraft and 8-bit style text or logos online. Completely free with high quality results. Options include drop shadow, font styles, colored borders and 3d effect.
Free Logo Generator at Sibinj.com
Free log generator.
Gambling vegas fancy text creator (glorify your name, make the fancy text that suits your personality). Graphic Design Tag Banner Generator.
This generator will create logo with a lot of options.
QR Code Generator Free Create Logo Maker
Create a logo using our amazing online logo maker. Fully customisable logo design. Try it now for FREE!
Converts text to an image, allowing font selection, effects, color, rotation, etc.
TextFX is a free logo design generator. Generate your own logo with our stunning premade effects.
Create a logo for FREE in 10 minutes with our online logo maker tool. Choose from thousands of high quality vector logo designs for your business.
Cool Text Logo And Graphic Generator
Cool Text is a FREE graphics generator for web pages and anywhere else you need an impressive logo without a lot of design work.
Large selection of high quality Free Logos and Business Logos. Each logo is customized for your company or organization. Free Logo Design in Minutes.
Professional Online Logo Maker and Generator!
Here we have come up with another fresh and exciting collection of jQuery plugins. This time we are focusing only on the recently released jQuery plugins that are new and you might not be aware of them. So, if you love to have a good collection of useful jQuery plugins, then do not forget to browse through this collection. All the plugins presented in this collection are free to use and very useful. They will not only speed up your workflow but will also make your design more user friendly.
To wrap it up, they are all free to download, so dig in. come, take a peek, and choose your pick. Leave us a comment and let us know what you think about this compilation. Have a look and enjoy!
Lightweight, Simple, Styleable jQuery + CSS Dropdown Menu Plugin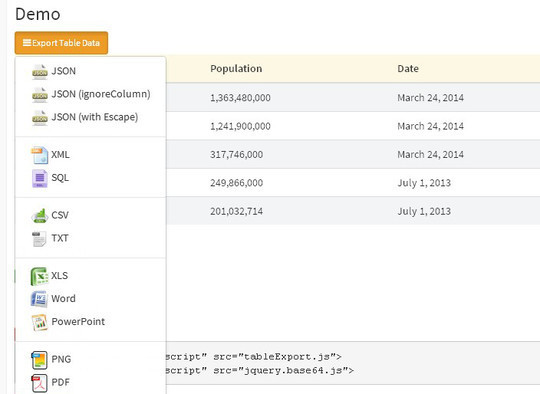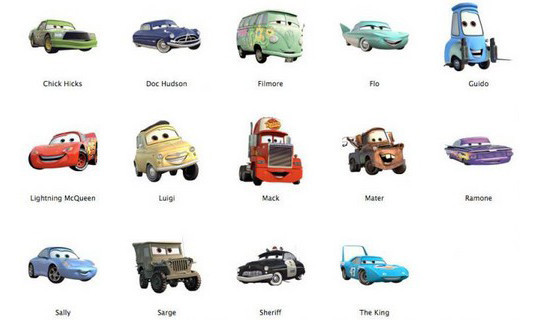 Izilla jQuery Touch Menu Hover
Devrama Slider – jQuery Plugin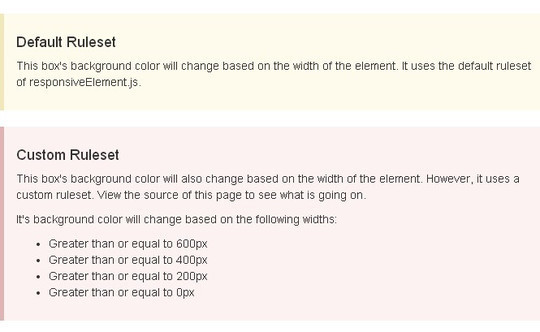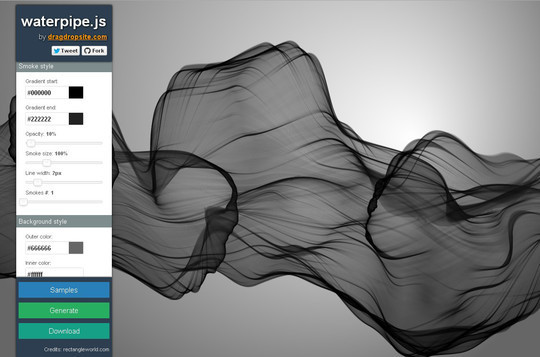 jQuery File Upload – jQuery UI version
Noty –A jquery Notification Plugin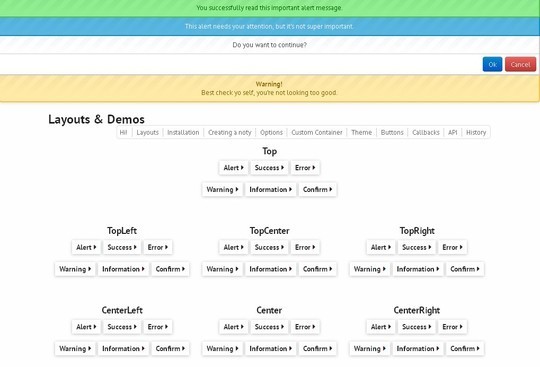 If you are looking for some free abstract mosaic textures then look no further, we have everything for you in this collection. For today's assortment, we are sharing some free to use abstract mosaic textures with you that you can download and use in your work. Mosaic art is not new, in fact it is dated back to the 3rd millennium BC. Though, it has been greatly used in today's designs as well but in a different way. Today, we can see abstract mosaic designs as wall decorations in kitchens, bathrooms, as road surfaces in parks and so on.
So, without any further ado let us present the complete list of free and high quality abstract mosaic textures for you. Feel free to download them and use them in your work. You can also share this collection with your friends as well.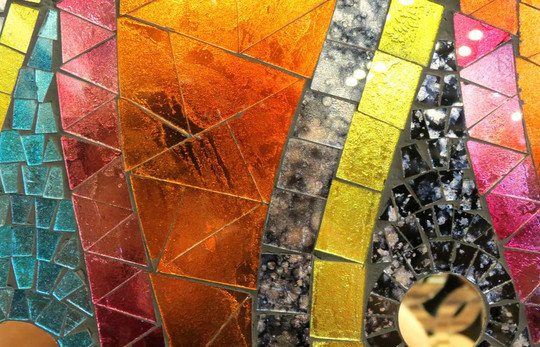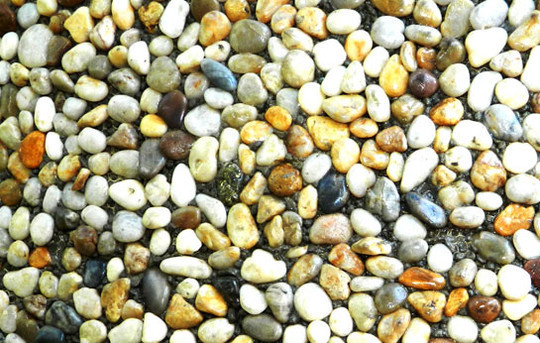 Cracked Glass Texture Vampstock z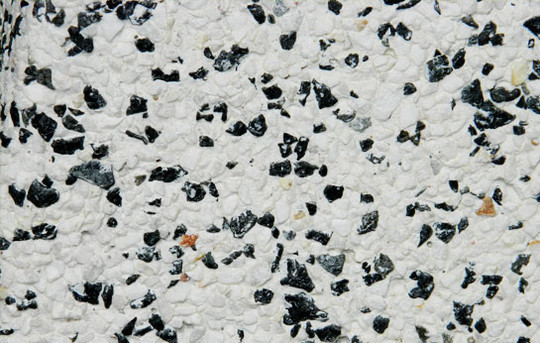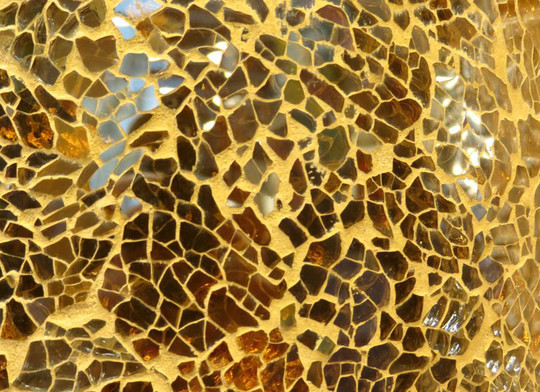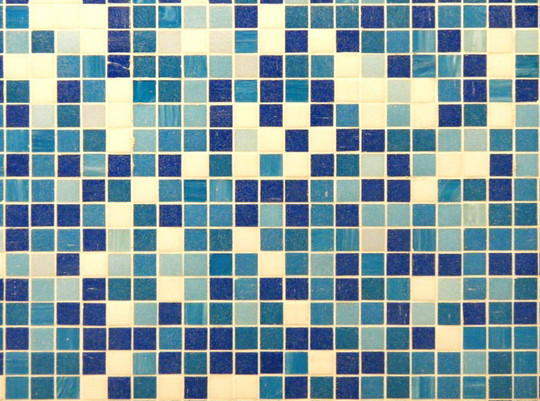 Ancient Spiral Seamless Mosaic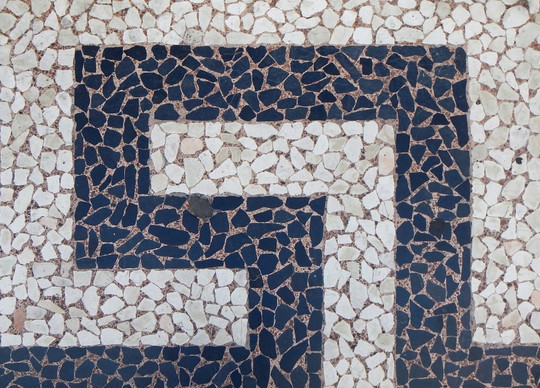 All the designers constantly keep an eye out for latest web developing tools to add to their treasure of resources. Web developing tools as the name indicates are a variety of tools that help the designers in creating the most astonishing websites to create a greater audience thus enlarging the clientele base in a shorter time period.These tools may include different types of buttons, various styles of menus, website interface testing add-ons and other website related elements that help make the design a hit among the viewers and peers alike. Such web development tools aren't hard to come across as they are spread all over the internet and continue to be released every day, now selecting the best and most useful ones out of the infinite pool of tools which cater to diverse needs is indeed a most laborious and time consuming work.
To ease the burden a little for all the designers we have carefully handpicked some excellent web development tools which will surely help everyone in quickly developing most successful and enchanting websites. Scour through these tools and start using them to take your designs to their next best level!!
An HTML5 video player for AngularJS.
Super Simple WYSIWYG Editor on Bootstrap.
REST and real-time APIs without magic.
An open source Buffer app clone (ex-Tampon).
Headroom.js is a lightweight, high-performance JS widget (with no dependencies!) that allows you to react to the user's scroll. The header on this site is a living example, it slides out of view when scrolling down and slides back in when scrolling up.
Node.app is a low-footprint, Node.js-compatible JavaScript API for mobile apps.
Brimir, an open source ticket manager.
slow.js is a small script used to slow down CSS transition durations by a predefined factor on a key press event.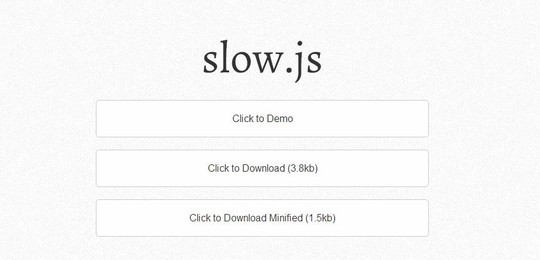 A collection of loading indicators animated with CSS.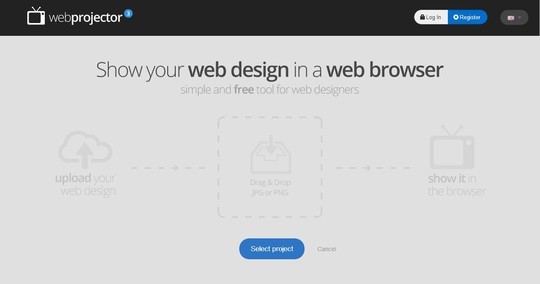 Visual Studio is a comprehensive collection of tools and services to help you create a wide variety of apps, both for the Microsoft platform and beyond. Visual Studio also connects all of your projects, teams, and stakeholders.
Notepad++ is a free (as in "free speech" and also as in "free beer") source code editor and Notepad replacement that supports several languages.
Plates is a native PHP template system that's fast, easy to use and easy to extend. It's inspired by the excellent Twig template engine and tries to bring modern template language functionality to native PHP templates. Plates is designed for developers who prefer to use native PHP templates over compiled templates, such as Twig or Smarty.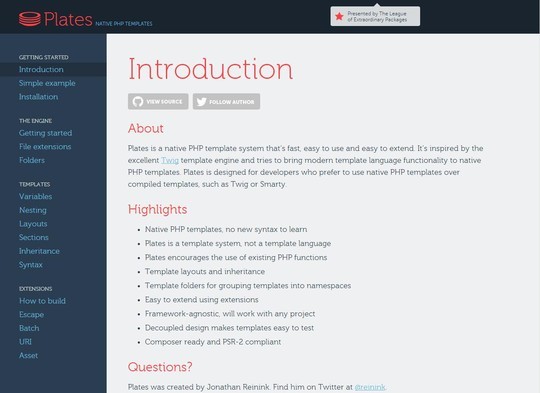 Martini is a powerful package for quickly writing modular web applications/services in Golang.
NetObjects Fusion Essentials Free Web Design Software is one of the leading web design tools on the market today. A true drag-and-drop website builder with numerous easy-to-use tools and components that allow you to build sites quickly and easily.
BlueGriffon is a new WYSIWYG content editor for the World Wide Web. Powered by Gecko, the rendering engine of Firefox, it's a modern and robust solution to edit Web pages in conformance to the latest Web Standards.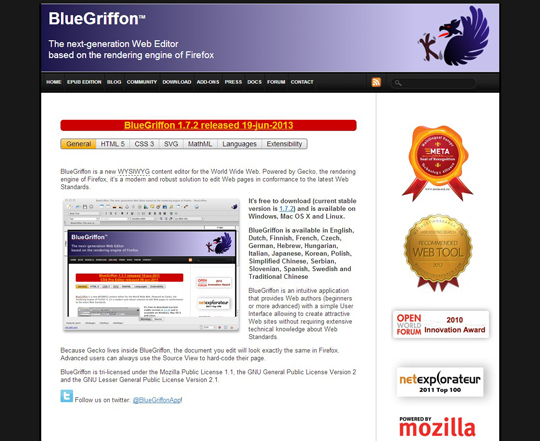 Nvu is a free,open source software program that allows you to build websites and web pages using a simple WYSIWYG editor.
Typepick is a simple a webpage builder that you can use to create an online order page for your products or services.
Beautifies your css automatically so that it is consistent and easy to read.
This is a simple web page to help designers/developers visualize a subset of the SASS color functions (lighten, darken, adjust_hue). You enter a base color, adjust the sliders to get you desired color, and the SASS functions to achieve that color are provided to you.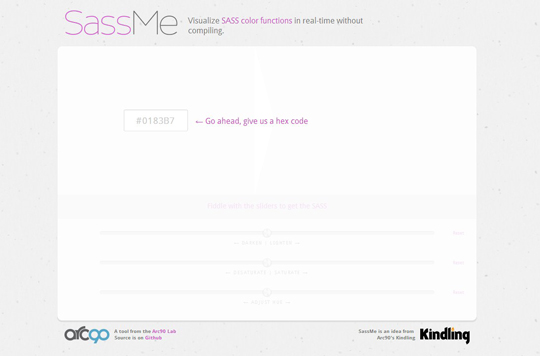 My Style is a Google Chrome extension that allows you to insert custom CSS into pages, immediately see the visual results, and have that CSS persist for future visits.
The CSS preprocessor for the gentlemanly web developer.
Keeping a good collection of high quality fonts is very important for every designer and this is the main reason why every designer spends so much of time basking in the glow of a computer screen to search some high quality and fresh fonts that he can use in his design process. Keeping this in mind, we thought to compile another fresh collection of some excellent and high quality fonts that are available for free of cost. Having a good understanding of typography and font selection can go long way for the designer since the importance of right font selection cannot be neglected. With the right selection of fonts, you can make or break the entire design.
Well, without any further ado, here we are presenting a complete list of 20 fresh and high quality free fonts for you. So, enjoy looking into this collection and have more fun using them in your work. We hope that you will like this collection. Feel free to download as many as you like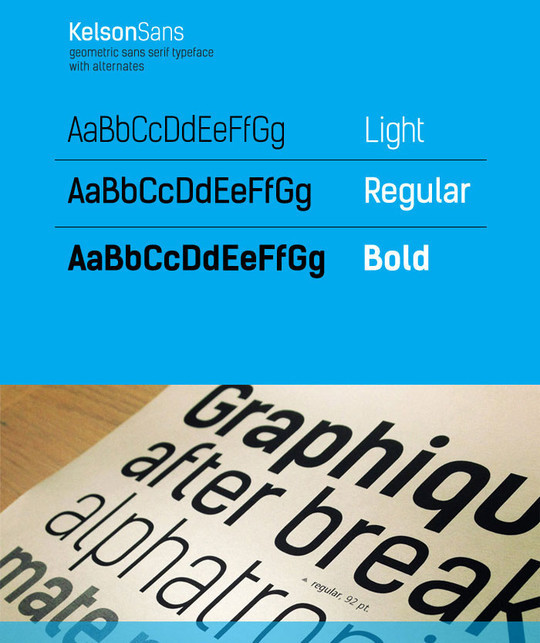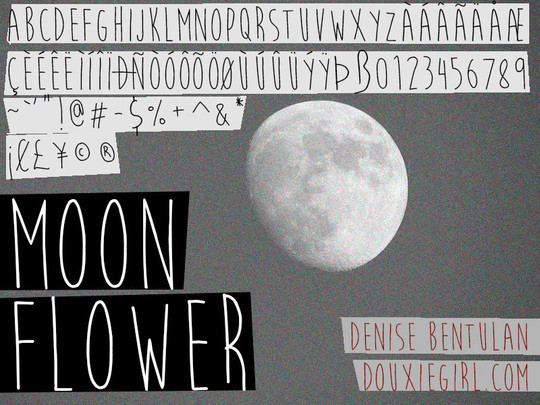 Here is another useful collection of 40 helpful and valuable project management tools for you. Today, several tools have been developed to help professionals involved in different business sector. These tools are designed to help them in order to conduct their business and work more efficiently. Here, we have project management tools that will be very valuable for the project managers. These tools have been developed specially for the project management task keeping the needs of different business houses in mind.
We hope that you will like this collection and find these tools useful for you. Here is the full collection after the jump. Feel free to share your opinions with us via comment section below. Enjoy!
You can create unlimited workspaces and share them securely with your co-workers, customers and freelancers.
Webprojector is an easy tool for web designers. With the help of our system you can present your projects in a browser for free. It's all very easy!
Solo is a free project management app created for freelancers. Create contacts, manage tasks, upload files, track project progress, and keep notes – all in the same place.
Open Atrium is open source collaboration software that enables organizations to securely connect their teams, projects, and knowledge. A powerful solution, Open Atrium's framework allows your organization to easily integrate your existing software, while remaining flexible enough to change as your organization grows.
Manage all your organisation's information in one system. User friendly. Customisable. Powerful affordable. And Open source.
Redbooth is a collaboration platform for task management, file sharing and communications.
ChiliProject is a web based project management system. It supports your team throughout the complete project life cycle, from setting up and discussing a project plan, over tracking issues and reporting work progress to collaboratively sharing knowledge.
An amazingly flexible pair of apps for creating, collecting, organizing, and syncing information. Brainstorm new ideas, drill out specifics, or expand upon prior notes. They come with everything you need right now, yet even more later.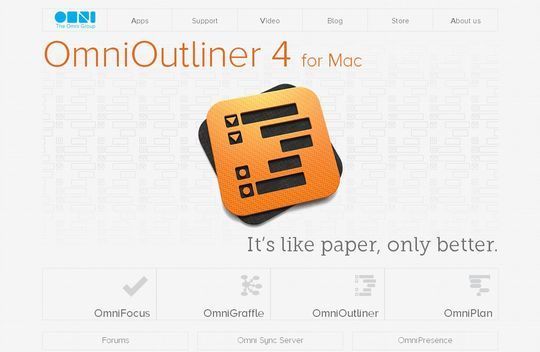 Easy time tracking and online invoicing tool. Paymo will help you with project management, billing and timesheets online. Free accounts available!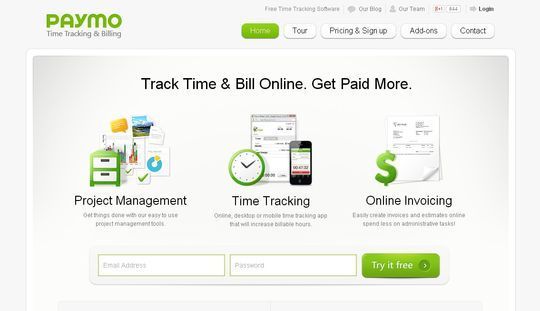 Springloops is everything you need for web development and lightning-quick deployments.
Simple, visual, and collaborative project management software.
Producteev is the leading social task management solution for teams. It's helped thousands of teams get work done faster and more effectively.
Redmine is a flexible project management web application. Written using the Ruby on Rails framework, it is cross-platform and cross-database.
Apollo is project and contact management done right. Using Apollo, you will realise that it's built to help you get things done, quickly and efficiently. With Apollo, you will always know where your projects, your contacts and your life are at and you will feel on top of everything — regardless of how hectic your schedule is.
Share files, manage projects,inspire ideas, connect peopleand so much more.
DeskAway is a smart web-based project collaboration software that provides teams a central place to organize, manage & track work.
qdPM is a free web-based project management tool suitable for a small team working on multiple projects. It is fully configurable. You can easy manage Projects, Tasks and People. Customers interact using a Ticket System that is integrated into Task management.
Your time is your product. Every minute you spend working that goes unaccounted for is like giving away your product for free. Tracking your time accurately is essential to staying profitable.
Staying ahead requires more than just organization. You need enterprise-grade tools to plan, react and accelerate. Let us help guide your growth. Try Mavenlink Growth Management software.
RationalPlan is a powerful project management software designed to help both teams and project managers to create consistent project plans, allocate resources and analyze workload, track work progress, estimate project costs and manage budgets.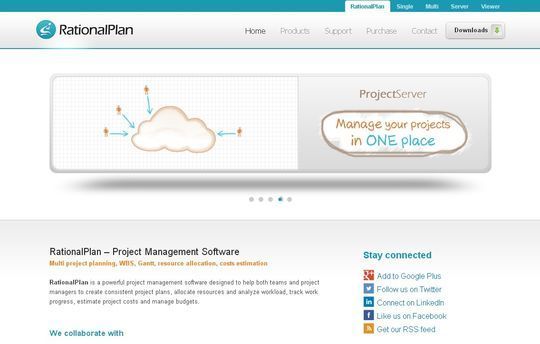 The Most Powerful & Yet Simple Way to Manage Your Projects & Team.
TeamLab is a cloud business service that enables you to manage projects, customer relations and documents in one place.
FastDue Mobile, secure online suite business productivity tools with instant invoicing and collections, a robust easy-to-use tracking and management system and the only live, interactive contract negotiation and execution on the web.
Supercharge your productivity with the easiest, most secure way to store, share, and work on content. Light-years ahead of legacy software, Huddle transforms the way you work. See why enterprises and governments across the world use it every day.
IssueBurner provides a simple interface for issue tracking, help desk & task management in a single system.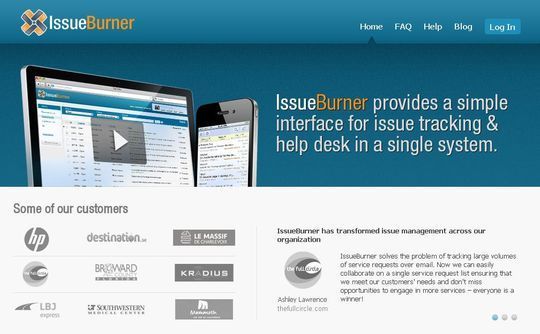 Nimble automatically pulls your contacts into one place so you can engage them across any channel (LinkedIn, Twitter, Facebook, Google+, Skype, Phone, Email) in one easy to use interface.
Simple, collaborative project management from the experts in agile software development.
Easily manage your projects and collaborate efficiently within your organization.
Tree.io is a powerful business management platform with tons of great features including integrated Project Management, Help Desk (support ticketing) and CRM modules.
ZCOPE is the simple and secure web-service for managing projects and tasks, team communication and document sharing.
Project execution software for small to medium businesses.
Wrike is an online project management platform for making work fast, easy and efficient in co-located and distributed teams. Its flexibility enables multifunctional teams to collaborate and get things done successfully in one place.
Onehub provides confident control over file sharing through an easy to use UI and proven support. Use Onehub to power your virtual data rooms, as a client portal, to replace FTP server, and more.
Collaborate effortlessly on projects. Whether you're a team of 5 or studio of 50, Lighthouse will help you keep track of your project development with ease.
Kapost's software makes it possible. Marketing Calendar. Workflow. Analytics. All content types. All in one place.
Campfire is a web-based group chat tool that lets you set up password-protected chat rooms in just seconds. Invite a client, colleague, or vendor to chat, collaborate, and make decisions. Link to a room on your intranet for internal communications.
Brix makes online project managemnet and collaboration easy and cost effective.
Scadaplan is a project management and collaboration tool for small and middle groups.
Do you need to mockup some t-shirt designs? Are you looking for some free templates so that you can cut down your lead time? If your answers are yes, then look no further. Here in this round up, we have put together 13 free PSD templates to help you mockup your t-shirt designs easily and effortlessly. T-shirt PSD templates are the most desired kinds of mockup files on the internet. They let you have a preview of how your new illustration or t-shirt design will look once it is screen printed on a garment.
Here is the full collection after the jump. Each PSD file comes with multiple layers allowing you to modify them according to your own needs. We hope that you like this collection and find these PSD templates useful for you.
T-Shirt Mockup Template for Free!