Best of the Web
With the introduction of new technologies and usage of new innovative ways, web industry has totally changed the criteria of web development. Today, responsive website layouts are more popular as compared to traditional website layouts. This is because of the reason that responsive website layouts are more interactive and they engage the visitors for relatively longer period of time. This is the reason why developers are now creating responsive website layouts to a greater extent.
With responsive website layouts, today's websites are no more nifty looking websites rather they have been evolved and improved. Responsive website layouts are more reviving and refreshing and they also give life to your website design. Here is the complete collection for you of some amazingly flexible grid tools to help you create visually appealing and fully functional responsive websites. Let us have a look at this collection and enjoy! Feel free to share your opinions with us via comment section below.
A Responsive Web Design tool for creating grids by Erskine Design.
Just a simple calculator to help turn your PSD pixel perfection into the start of your responsive website.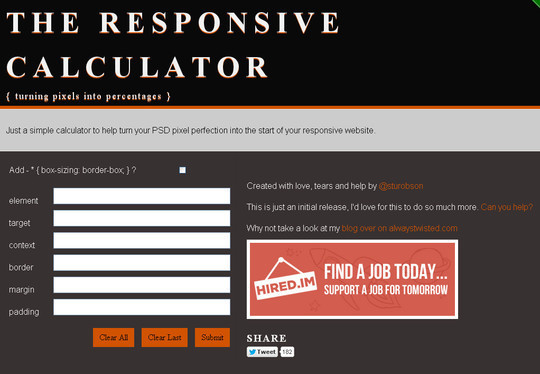 The Responsive Grid System isn't a framework. It's not a boilerplate either. It's a quick, easy & flexible way to create a responsive web site.
Set column and gutter widths, choose the number of columns, and switch between pixels and percentages.
SG is prepared for 4 distinct ranges of screen size: screens 720px, screens > than 985px, and screens > than 1235px. So people visiting your site will receive a layout that's tuned to the size of their browser window. Say goodbye to horizontal scrollbars.
A grid system for responsive web design. Includes folding columns, elastic gutters, a zoomable baseline grid, and a delightful grid overlay script.
Designing grids with Gridset is as easy as dragging guides in Photoshop or Fireworks. Gridset provides whatever you need: PNGs, a comprehensive cheat sheet and CSS.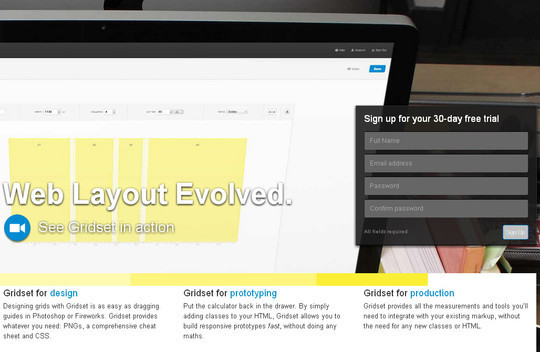 A responsive CSS grid system for rapid prototyping.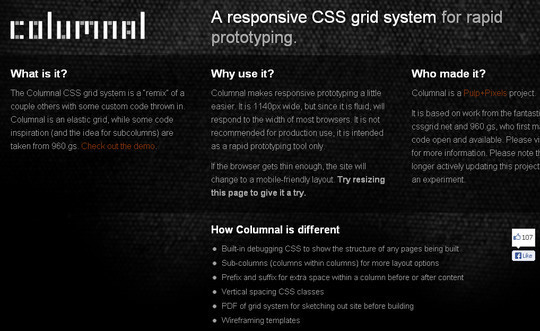 A responsive 960 grid from Paravel.
Susy: Semantic grids with a responsive touch.
320 and Up is a lightweight, easy to use and content first responsive web design boilerplate.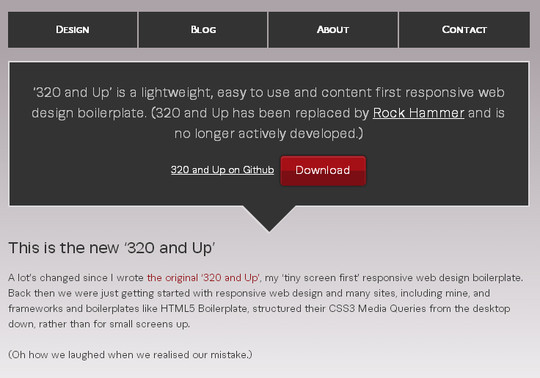 The jQuerin Grid Builder is a responsive code generator which outputs clean and semantic html & css code.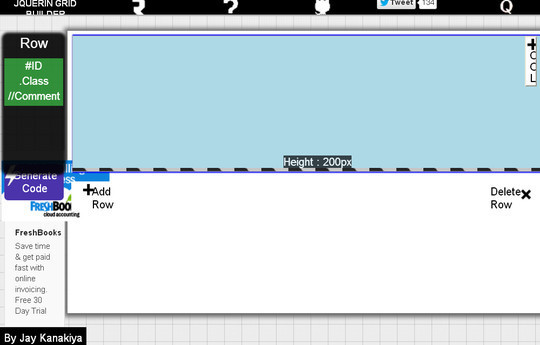 In this round up, we are presenting a wonderful compilation of 40 most useful WordPress email newsletter plugins for you. Adding newsletter widget to your website is one of the best plugins that you can include on your website. Such widgets allow you to connect with a particular consumer base on a regular level. Companies always find it a plus point to maintain a regular contact with their clients via bulk emails.
Therefore, we though compiling email newsletter widgets would be worth watching. So here we go. Below is the list of all 40 useful email newsletter plugins that you can include in your WordPress website. To wrap it up, they are all free to download, so dig in. come , take a peek, and choose your pick.
YITH Newsletter Popup gives you the ability to have a floating popup with a newsletter form in any theme. It also supports WooCommerce products.
Gather subscribers, manage them in separate newsletters, send follow-up emails, send broadcasts, send blog post deliveries all in one plugin.
Ultimate newsletter plugin. Works with 3rd-party newsletter services like Aweber and YMLP. includes sign-up checkboxes, widget forms and form shortcode.
ALO EasyMail Newsletter is a plugin for WordPress that allows to write and send newsletters, and to gather and manage the subscribers. It supports internationalization and multilanguage.
Easily create, send, manage and track your newsletters and emails right from WordPress.
Jamie's WP Arrow Newsletter Subscriber
A Widget to add an Arrow newsletter subscription form.
Constant Contact Signup Form is a WordPress plugin for Constant Contact emailers.
Easy form integrated with MailChimp lists. Signup tabs, form templates, analytics and tracking tools. MailChimp Form is maintained by ContactUs.com
Full plugin management and sending newsletter.The plugin also sending links your new articles and new pages to your subscribers.
Sitewide Newsletters is a WordPress MU plugin that allows site administrators to send an email message to all users.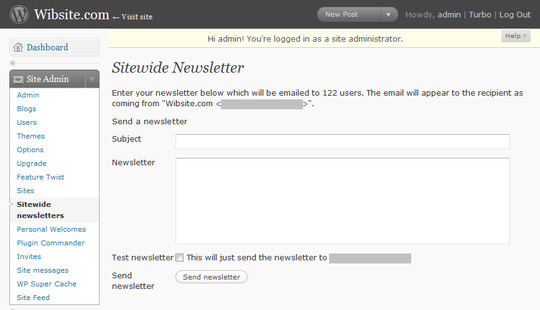 Powerful, easy to use, and easy to customize subscription and newsletter plugin
This plugin is a simple newsletter plugin. It can show opt-in form, save opt-in email and name, and send emails to your opt-in list. It also have import and export email data ability.
The WordPress mailing platform
Add a real newsletter to your blog. In seconds. For free. With unlimited emails and subscribers.
The MailChimp plugin allows you to quickly and easily add a signup form for your MailChimp list.
Sometimes you need a easy way to send mails. Who Registered, Commented, Subscribed to your blogs. now it's as easy as installing this plug-in.
Send newsletters, post notifications or autoresponders from WordPress easily, and beautifully.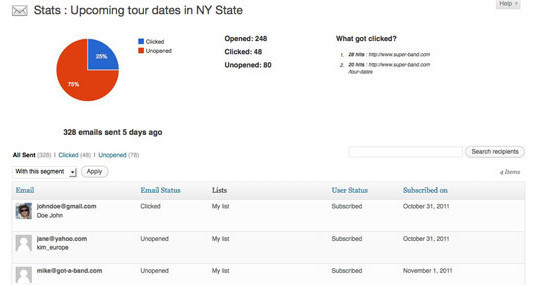 Knews Multilingual Newsletters
Finally, newsletters are multilingual, quick and professional: Create and send automated newsletters or through his WYSIWYG editor.
Easy Automatic Newsletter Lite
Collect your blog posts for the past month and send them out at the top of a new month to subscribers. All automatically.
Create and send html, plain text or multipart email newsletters to your subscribers.
Add an email newsletter subscribe/signup form onto your site in seconds. Create, send and track email newsletters without leaving WordPress!
Integrate full featured newsletter tool
The Multi Post Newsletter is a simple plugin, which provides to link several posts to a newsletter. This procedure is similar to the categories. Within the flexible configuration and templating, you're able to set the newsletters appearance to your requirement.
Custom Template Generator for Newsletter.
El plugin de EnvialoSimple te permitirá crear y enviar Newsletters de calidad profesional, en minutos y directamente desde tu WordPress.
Add a registration form on Front-office a newsletter adminer on BackOffice : * manage skins * address book * archives * answers * tracking
Upload and manage pdfs of minutes, agendas and newsletters for your organization.
Easily integrate email marketing with the Contact Form 7 plugin. When users contact you, they get added to your newsletter!
Campayn email newsletter sign-up
The Campayn plugin makes it easy to add subscribe forms for your Campayn lists, or subscribe your commenters to a list.
This plugin allows you to send a simple HTML newsletter to all of your users within WordPress.
Customizable autosended (wp-cron) newsletters for each user, using PHP directly on the newsletter (thought to use user_meta).
BFT Autoresponder and Newsletter
This plugin allows scheduling of automated autoresponder messages, instant newsletters, and managing a mailing list.
VerticalResponse Newsletter Widget
Add a VerticalResponse signup form to your sidebar. Lots of configuration options. Now with custom colors and shortcode support!
Fast Secure Contact Form Newsletter
Easily add your Fast Secure Contact Form submissions to Constant Contact email marketing lists.
Easily add a newsletter subscription form to your site and start collecting email addresses to use with MailChimp, Constant contact or other third-party bulk-mailer program! Complete with email management admin panel.
Add a ShortBurst newsletter sign up widget to your WordPress website or blog.
Sendit is a friendly and easy newsletter and mailing lists plugin for WordPress, born to make newsletter delivery management a great experience.
Allows you to create a custom newsletter box for your MailWizz EMA application.
MailUp newsletter sign-up form
Easily add a newsletter sign-up form to your Web site or blog, then run email marketing and SMS campaigns with MailUp.
This plugin allows you to easily create newsletters from your posts and optionally send them via MailChimp.
WangGuard – Wysija Newsletter Connector is a plugin for connect WangGuard plugin with Wysija Newsletter.
We are presenting this post for all those designers who are looking for some high quality and of course free brush sets for Adobe Photoshop. Adobe Photoshop no doubt is a very powerful tool that has been used widely all over the world. Loads of free resources are available on the Internet to make this powerful designing tool even more powerful, and one of them is brush sets. Furthermore, the extensibility of Adobe Photoshop is its biggest strength and one of the reasons of why Adobe Photoshop is so much popular. In this collection, we are presenting some fresh and unusual brush sets for Adobe Photoshop that are free to use.
Check them out and pick the ones you like the best. We hope that you will like this collection and find these amazing Photoshop brush sets useful for you. Feel free to share your opinions with us via comment section below. Your comments are always more than welcome. Let us have a look. Enjoy!
How to Install Brushes in Photoshop
· First download these brush sets.
· Secondly, unarchive the brush sets as they all come in archived format. For this, you can use any of your favorite unarchiver.
· Now, start Photoshop and from the toolbar pick the brush.
· From the Brushes Palette in Photoshop, click the small arrow in the upper right corner of the palette, and choose load brushes. This will add new brush sets.
DBD | GreenPack Random Brushes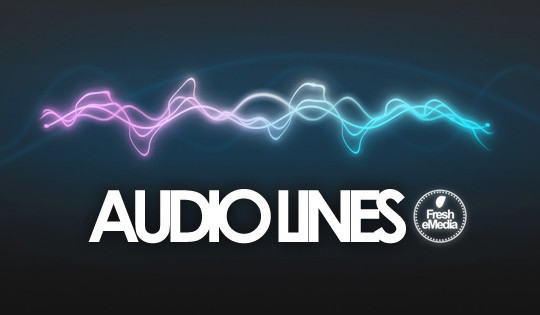 Abstract Waves Photoshop Brush Set
Mixed Media Photoshop Brush Set
Botanical Smudges – Brushes and Vectors
30 Random Doodles Free Photoshop Brushes
Pabloano's Flat Imitation Brush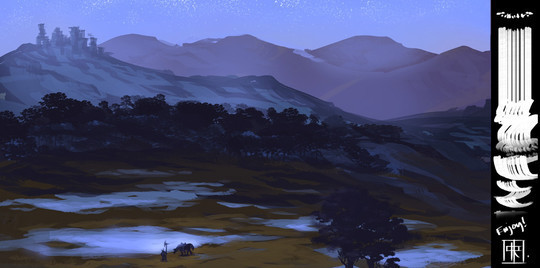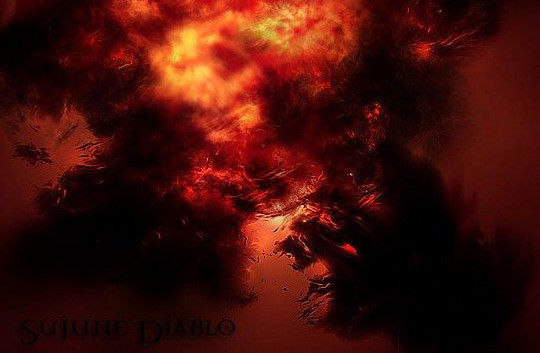 Retro Stars and Arrows Photoshop Brushes
Dust Particle Photoshop Brush Set
UI kits are the initial building blocks of any website or software. Most of the designers treasure good UI kits and they would definitely love to add more great UI kits to their reserve. Designing UI kits is a difficult job since it requires new ideas and loads of time to create just the right design that will attract the ideal audience. These kits can be designed using Adobe Photoshop, which is the most commonly used software in the market. To meet the most current trends and requirements the UI kits designers need to brainstorm to bring about the best combination of colors, buttons, widgets, menus and other primary tools in shaping any software. Searching and finding a UI kit that best suits ones needs is crucial to making a successful project and for that the designers require time which is not always available.
These kits are most useful to those designers who don't have enough time to design their own interface from scratch. Therefore, today we have compiled some excellent UI kits for all the designers. These can be easily downloaded and adjusted to please you most. Go through our collection and find the perfect design to get you started.
Cream UI – Mobile Interface Kit
This time, we are showcasing 45 high quality and free vector patterns for you. Vector designs as well as vector patterns are very much popular among the designers. Many designers constantly search the web for high quality and fresh vector patterns that they can download on their computers. Having a good set of vector patterns on their PC lets them start working on any sort of design. Patterns are a great way or resource for the designers to spark a new life in their design projects and make them look more appealing.
Below, you will find 45 useful and high quality vector patterns that are free to download. And it is once again our pleasure to share with you what we have gathered from all over the web so to help you with your masterpieces. Click through and feel free to download.
Pattern Vector Pack of 100 Creative Design Pattern Vectors
Wallpaper Vector Pack of Seamless Retro Wallpapers
Seamless Vector Circle Patterns
Seamless Pink and Green Floral Vector Patterns
Free Seamless Camouflage Pattern Background Vector – 4 Colours
Vector Seamless Pattern-Ornament
Black And White Vector Patterns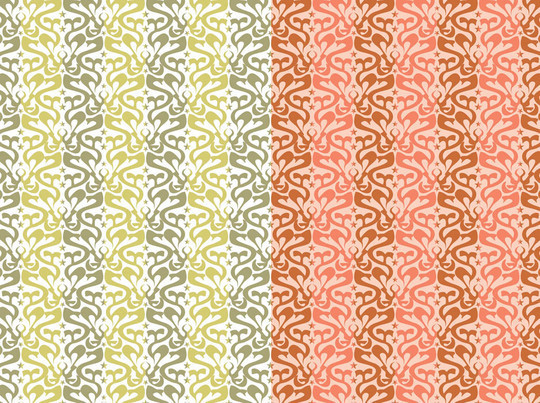 Geometric Vector Pattern by Zazsam
Overlapping Seamless Vector Patterns Collection
Green Retro Funky Vector Pattern Pack
Seamless Snowflake Pattern Vector Pack
Blue and Green Seamless Vector Pattern Pack
Vintage Vector Background Design
Emerald and Gold Vector Pattern Pack
This post showcases an exclusive collection of some of the best Joomla templates designed for the web designers. Every content management system offers its own and unique template system to its users so that they can use them to make their website look unique and different from others. Similarly, Joomla also has a very huge repository of themes developed by Joomla theme developers. This is something that makes Joomla a preferred choice of web designers.
In this section, you will find 15 best and very pleasing Joomla templates that can make your website look stunning. Here is the collection after the jump. Enjoy!
Skylab – Business Joomla template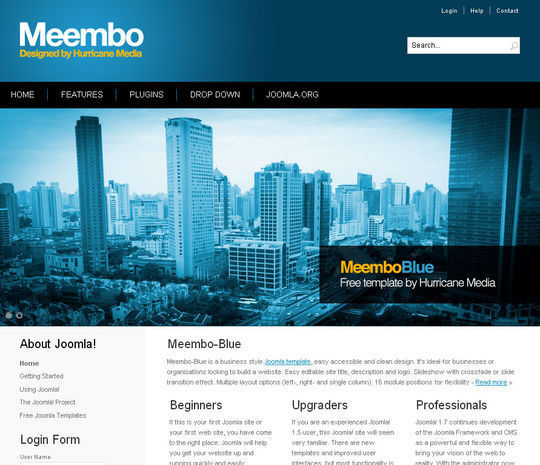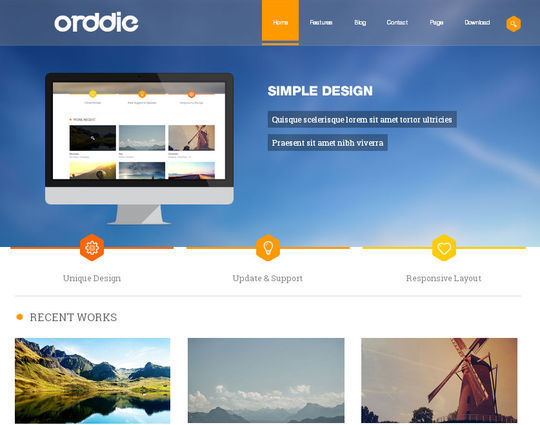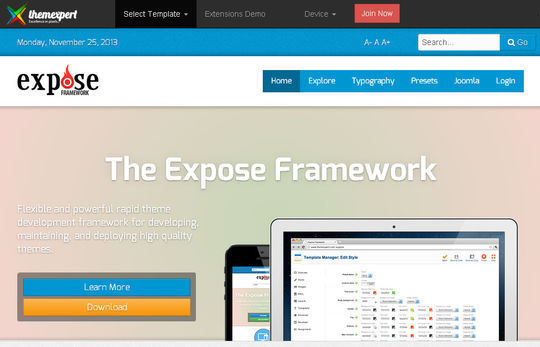 Icons are pictograms, the revolutionary shift from old text-based information and how it used to be understood. These simplified pictorial graphics singularly define a purpose in a very minimal expression, highly recognizable and effective. We may not notice but we move around more icons everyday very casually and regularly than we actually know.
Icons resolve around most of our daily needs as guidelines to various common tasks. And if digitally analyzed, icons are life and language of the cyber world, from computer screens to gaming devices, internet to cellular phone. Web page navigation or smartphone apps, icons are literally operating language of these contraptions for our daily use.Icons also serve as trademarks to brand identity and are excessively memorable.
For developers, style and variety on Icons is never enough as Icons are an endless requirement and every newer style of an Icon Set is something graphic designers don't let go. Presenting here is A Fresh Collection for Free Icon Set swhich you shouldn't want to miss. Enjoy!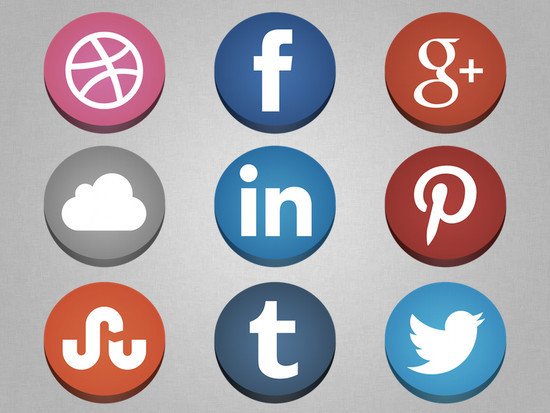 75 Free Buttons For Online Payment Service Providers
Here we have out together a useful collection of 40 useful tutorials and articles for the web developers. Internet has simplified many complicated concepts into easily understandable sub components so that new users or beginners as well as professionals can get benefited from. Web based tutorials is one of those resources that are valuable in bridging the gap between the new technology and its prospective learners.
This compilation presents 40 tutorials and articles for web developers. These resources not only save their time but will also make their workflow more fun and easy. We hope you like this.
How To Put WordPress Site Into Maintenance Mode
There are several ways of putting a website into maintenance mode, and the technical details may differ accordingly. If you are on WordPress, here are 3 ways to put your website into maintenance mode.
Create a flat colorful contact form with HTML and CSS
In this styling tutorial we'll be creating a flat and colorful contact form with HTML and CSS. Note that this is only a styling tutorial.
How To Design Custom Pricing Plan Tables with HTML5 and CSS3
For this tutorial I want to demonstrate how we can create pricing tables with just a bit of HTML5 and CSS3. Despite the name, I haven't actually used any
elements within the design.
How To Create A Self-Paced Email Course
In this tutorial we will learn how to create a self-paced email course.
Create a Flipping Awesome 3D Gallery with jQuery Flipping Gallery
Here, we would like to show you another jQuery plugin of mine called Flipping Gallery that will let you add a simple but beautiful 3D flip gallery right on your website with a simple markup and one simple function call.
Create an Awesome 3D Interactive Object using only Images and jQuery
Here, we have created an easy-to-use plugin that lets you create a 3D interactive object using multiple images as frames allowing your users to manipulate the object as they like. This plugin is perfect for showcasing your product to the world.
Add Depth to Flat UI with Flat Shadow.js
Here, let me introduce to you a little jQuery plugin I created to do just that called, Flat Shadow. This plugin will automatically add a beautiful shadow effect to your HTML elements without you even opening Photoshop. I'll guide you through all the features available and how you can incorporate it in your work.
Create a minimalistic black and white navigation with HTML and CSS
In this tutorial We are going to show you how to create a minimalistic black and white navigation using HTML and CSS.
How To Design A Mobile Game With HTML5
In this article we will learn how to design a nobile game with HTML5.
How To Setup WordPress Using OpenShift
Do you want a free self-hosted WordPress blog? We're going to demonstrate how to install and run an instance of WordPress blogging software on the OpenShift platform in just an hour.
Quick And Easy Way To Install WordPress Locally.
Easy Display Switch with CSS and jQuery
Here we are going to demonstrate how we can make a simple list-style interface that switches over to thumbnails using jQuery. The user may find this helpful when browsing website articles, e-commerce products, and other similar galleries. The design itself is quite simple to create and there isn't much required jQuery at all. Check out my live sample demo below.
Fix Any Div Container into View Port
Trying to fix a div container dynamically can be a real pain for developers. The CSS only solution doesn't offer enough flexibility for it to be used in real world situations, so the only way to go is to create a Javascript to calculate the position and place them dynamically. Even then, it can still be overwhelming.
How To Code an Image Zoom Hover Display with jQuery
In this tutorial we want to introduce a very simple jQuery plugin called EasyZoom. It's all free and open source to download right from Github. The tool makes it super easy to create your own image zoom panel, which can appear on mouseover or be tied onto another event handler. Check out my live sample demo to get an idea of the final product.
How To Create Custom WordPress Template Tags
In today's tutorial, we are going to walk you through this not-too-complicated process. Let's get started with the fundamentals.
How To Display "Featured Content" In WordPress
You probably have stories in your blog you want to highlight to your readers. This is commonly referred to as "Featured Posts" or "Featured Content". If you are using WordPress, displaying these featured posts can be achieved in various ways, one of which is using a plugin like Jetpack.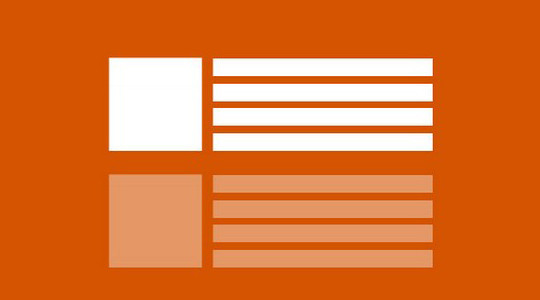 Create a CSS/jQuery Image Rotator with Descriptions
In this tutorial I am reintroducing some of Soh's original codes on how to build this dynamic automatic rotator. The jQuery is contained within the same index file and it is easy to follow along.
Using HTML5 Drag And Drop To Create A Shopping Cart
The release of HTML5 introduced native Drag and Drop functionality to modern web-browsers. This means it is now possible to have movable elements on screen without the aid of frameworks like jQuery. This week we'll be taking advantage of the drag and drop functionality to create a basic shopping cart. The basic functionality we'll cover, will be adding an item to the cart and if it already exists updating the quantity and totals.
Using CSS3 pseudo-classes and transitions to create interactive links and buttons
Hyperlinks and buttons are a functional yet in general boring aspect of a website or web application. They tend to provide very little feedback when you interact with them. This doesn't have to be the case, it's very easy to add some simple styling to let the user know that they have either interacted with or can interact with an element.
Semantic CSS With Intelligent Selectors
In this article, we will explore an alternative approach to styling Web documents, one that marries document semantics to visual design wherever possible. With the use of "intelligent" selectors, we'll cover how to query the extant, functional nature of semantic HTML in such a way as to reward well-formed markup. If you code it right, you'll get the design you were hoping for.
Using CSS3 to provide smooth resize effects
Ever noticed if you resize your browser window with Gmail open (or Asana or a host of other sites) the various elements on screen resize automatically in a smooth animation? This can be done using JavaScript or jQuery, but can also be achieved using CSS3 transitions and @media selectors.
Create a flat bubble navigation with HTML & CSS3
In this tutorial I'm going to show you how to create a flat bubble navigation with HTML and CSS3.
How To Code a Forrst API Webapp using JSON and jQuery
In this tutorial We want to demonstrate how we can access the Forrst API using jQuery. Some API wrappers actually require server-side code like PHP or Ruby.
Embed an Interactive Panoramic Photo with jQuery Panorama Viewer
Here, I have developed a very simple plugin that will let you retain the normal width of the panoramic photos while letting your viewer interact and scroll through them. Let me introduce to you, "jQuery Panorama Viewer".
Create a Dynamic Flip Out Card with FlipOut_Cards.js
Flip Out Cards is a plugin that will let you display more information by flipping out extra cards without consuming much space. Without further ado, let's explore all the possibilities that this plugin can offer.
Create a Ticking Intro Animation for Your Typography
I love flat design. It allows us designers and developers to be able to focus on content and typography instead of spending our time aligning pixels for elements with no utility. Today, I have decided to write a plugin called Flipping Text that will create a ticking intro animation for your typography for your website.
How To Code a Hidden Author Bio Display using jQuery
In this tutorial I want to demonstrate how we can build a very simple HTML5 webpage recreating a full author bio display.
Recreating the Awesome AirBnb iOS7 Menu Animation for the Web
Have you seen AirBnb's new iPhone app they redesigned for the iOS7? If you are using an iPhone, I suggest you download the app and play around with their side menu. The awe-inspiring animation had me stunned when I first saw it and so I decided that I would try my best to recreate a similar experience, but for the web. The result was this jQuery plugin I made called Fly Side Menu.
Creating an Immersive Slider Experience with jQuery Immersive Slider
Here, let me present to you Immersive Slider, a plugin I built to help developers create a more immersive slider experience by changing the whole container to match the viewing slide like you see on Google's TV website.
Creating a Parallax Scrolling Webpage Using Jarallax.js
In this tutorial we will be creating a single page based on this Parallax Scrolling effect using a JavaScript library called Jarallax.js.
Creating an Apple's iPhone 5S Website
Here, I have decided to build a simple plugin called One Page Scroll that will let you quickly create a similar website to the iPhone 5S and iPhone 5c page, with one JS call. Without further ado, let's begin diving into all the features available.
Create a Smooth Jump-To Sub Navigation Menu in One JS Call
To help reduce this, I've decided to create a plugin that lets you add a Jump To sub navigation menu with one JS call. The readers will be able to use this to jump to data they are interested in right from the start. Want to know how I did this? Without further ado, let's begin diving into the plugin features.
Notify Better.js: Creating a Dynamic Favicon and Title
In this article I would like to introduce a jQuery plugin called Notify Better that I built to help web developers create a better notification allowing them to show a notification bubble right on your website's favicon or on your website's title with only a few lines of code.
Building a Single-Page Dynamic Website using AnimateScroll.js
In this tutorial I want to demonstrate how we can use AnimateScroll to build a sliding single-page website layout.
Building Vertical-Tabbed Content Sections with jQuery
In this tutorial I want to demonstrate how we can build a custom vertical content section using jQuery. All of the internal content is held inside div containers which can be navigated with an icon-based menu.
Creating the New Google Play's Multi-Level Navigation from Scratch
Google have recently released a new Google Play website complete with a new redesign and what caught my attention was the way they implemented their navigation bar. With the smooth animation and how they let users peek at the root-level menu by simply hovering a back button, I decided to build a similar navigation menu from scratch using HTML, CSS and jQuery.
How To Build a Range Slider Input with jQuery UI
I want to demonstrate how to build a more customized version of the range slider using jQuery UI. The slider widget is a part of the jQuery UI core library so it comes prepackaged with the script. This makes it really easy to play with because the documentation has been well-sourced and easy to consume.
How To Make a Custom HTML5 Select Menu with Selectize.js
In this tutorial I want to introduce the Selectize plugin for jQuery. It allows developers to greatly alter the presentation of input fields related to select menus and tag-formatted text fields. This can provide a tremendous benefit on projects where you need a cleaner, updated interface. It is a fairly straightforward process and shouldn't take more than 60 minutes to create.
Creating Content Tabs with Pure CSS
As CSS3 has started gaining more popularity and more browsers are starting to support it, many common interactions that you would expect from a website that were created using JavaScript are now being replaced by pure CSS solutions. Today I'll show you how to create an animated content tab using only CSS.
Making Draggable Webpage Elements using jQuery
I want to demonstrate how using a very simple jQuery UI script will allow for any objects to be dragged along the page. Since this is all built into jQuery we have the ability to use callback functions, which are sort of like unique JS codes we write whenever a user drags or drops an item. There are so many different examples on the jQuery UI website that you should definitely go and check out. I am not using anything overly complex, but you can also see my live demo or download the source codes from the links below.
In this post, we have gathered 10 best bootstrap design tools for the coming year. Bootstrap is the most commonly used front end framework in 2013 and many of you must have played with it. Therefore, we thought to compile a list of some useful bootstrap design tools for you.
As a designer, it is always useful to look for some more design tools and options to make designing and developing tasks easier. Here, we are presenting 10 best bootstrap tools for 2014. We hope that you will like this collection. Also, let us know if you have more tools to recommend. Your comments are always more than welcome. Enjoy!
Bootstrap Designer is an online design tool, producing awesome HTML5 templates based on Bootstrap framework.
In this round up, we are presenting another useful assortment of some appealing tissue texture for you that you can use in your creased looking designs. High resolution textures are the most in demand design element on the web these days and many designers constantly look for fresh and appealing textures that they can incorporate in their design.
Keeping this in mind, we thought to compile a collection of some useful and appealing textures, and therefore we have come up with this list of 40 most appealing tissue textures for you. The creased look of a tissue paper is great to use on scrapbook pages. All these textures are free to download. You can use them in your designs and make them look visually appealing and attractive as well. Enjoy!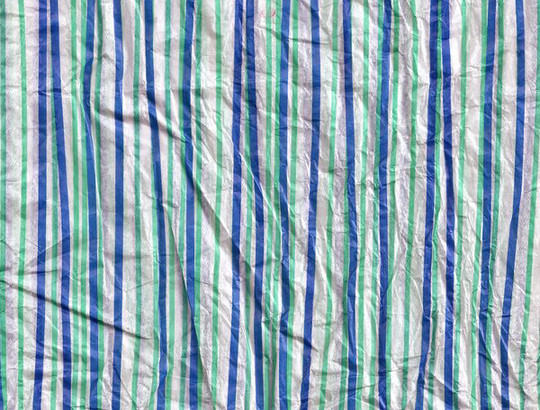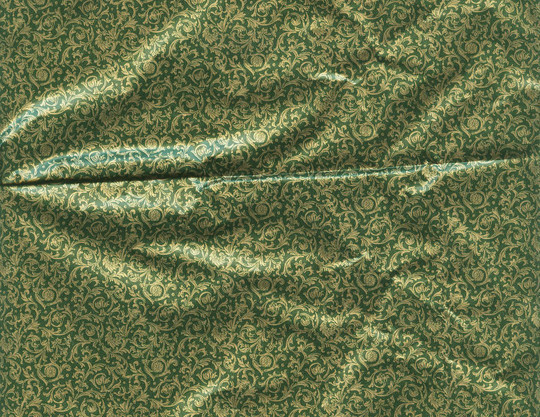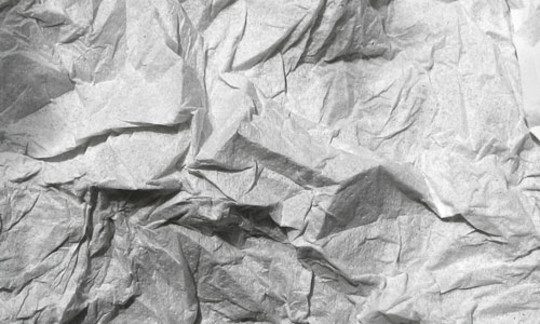 5 Wrinkled Tissue Paper Textures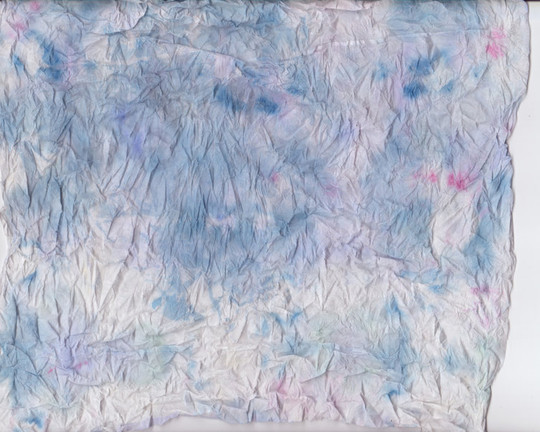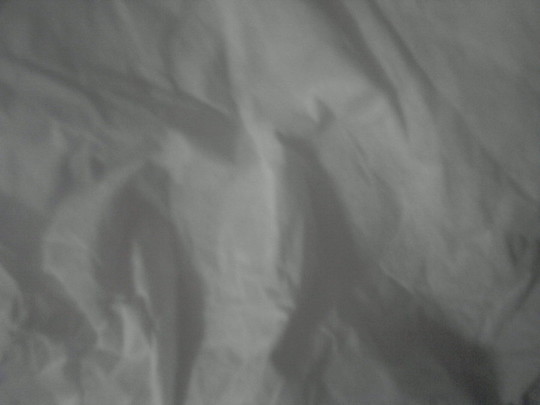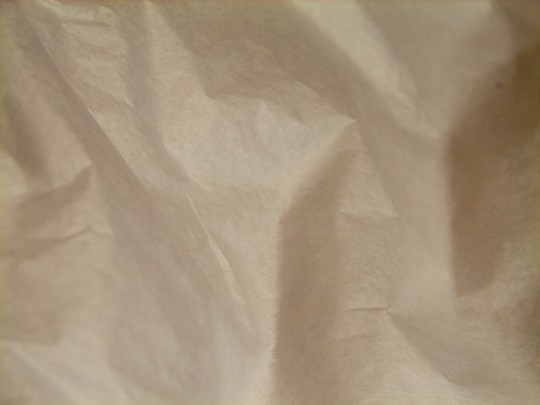 White Tissue Paper Red Plastic