Best of the Web
In 2013, we see a huge increase in mobile application world and every day lots of new, interesting and wonderful Mobile Applications are introducing. Competition is very tough that's why every application developers and designing companies are trying to find out some tools to develop some incredible and exciting mobile application which also easily grabs the millions of mobile customer's attraction. Wireframing is the solution of designers search.
For this purpose, we are showcasing in this post 11 amazing and outstanding tools for Mobile Applications Wireframing. All these amazing tools give superb and wonderful support to the Mobile applications. We hope that you will like this assortment. Feel free to share your opinion with us. Enjoy!
The best platform to define mobile and web apps with rich interactive wireframes.
Create animated interactions easier and faster, make UI items draggable, apply new touch, mobile and web compatible gestures and start capturing data and doing simple calculations.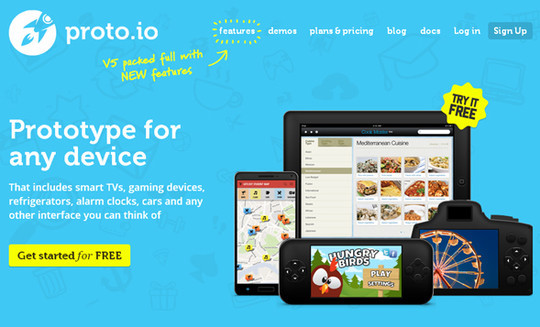 iOS 7 library, mockup rebranding, widget groups, action timeline and new plans.
Framer can help you to quickly build interactions and animations. Built for designers and integrates with Photoshop. Great alternative to Quartz Composer, Flash or Keynote.
EightShapes Blocks is a toolkit for user experience designers to modularize, communicate, and deliver annotated HTML prototypes.
Create iPhone mockups with your style and rock your audience.
Good software doesn't need to be complex. That's why HotGloo is really intuitive and easy to use. You will feel at home immediately.
The fastest UI prototyping and interaction design tool – helps you quickly and simply explore and create functional, animated UI prototypes while maintaining the focus on user experience at every step. With Indigo Studio you can create storyboards with over 100 different scenes, wireframes with built-in interactive controls, and prototypes for your desktop, web, and mobile apps – all with no coding necessary!
Mockingbird is an online tool that makes it easy for you to create, link together, preview, and share mockups of your website or application.
Accelerate Mobile Innovation in the Enterprise. The only cloud-based platform with visual development tools and integrated backend services
Mockup Builder is a prototyping solution that helps design software or websites while reducing the time and cost spent on the negotiation stage. Identify your requirements and get the job done right!
This time we are presenting for you a fresh collection of 45 attractive search box PSD designs that you can download for free, at times, search boxes are overlooked by the visitors because of their simplicity and unappealing designs. If this is the problem you are facing then we will encourage you to take a look at this collection and find out some aspiring ways to improve the aesthetic appearance of your search box. By improving the appearance of a search box in a web design, you eventually make a good change in the overall web design.
We hope that you will like this collection and find these designs PSD useful for your next project. This list will serve as a great resource especially for the designers. Here is the full list after the jump. Enjoy!
Note: Make sure you read the license agreements before using them for commercial purpose.
Search Box with autocomplete Free PSD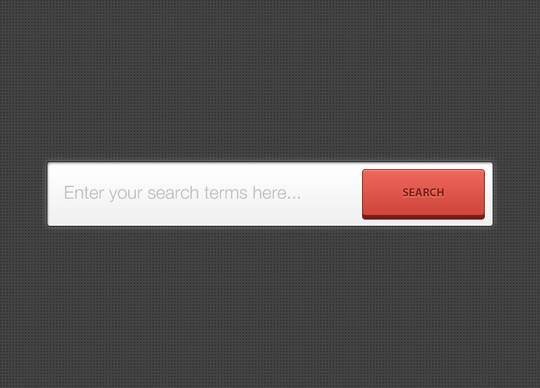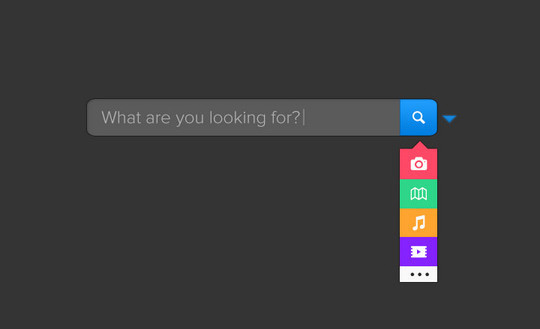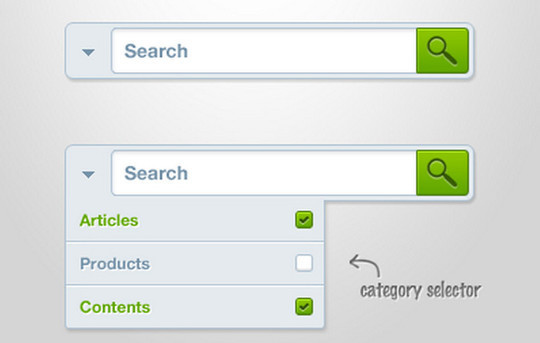 A Pink Vibrant Search Field Interface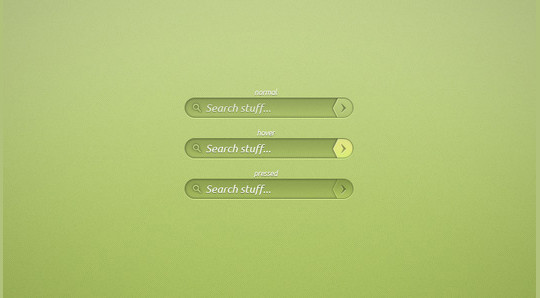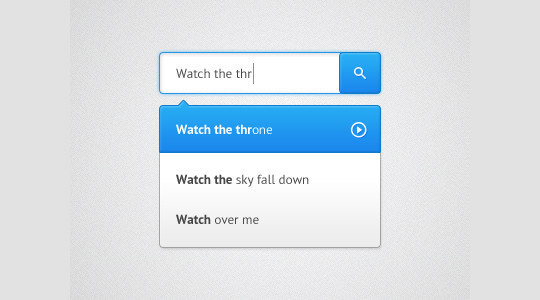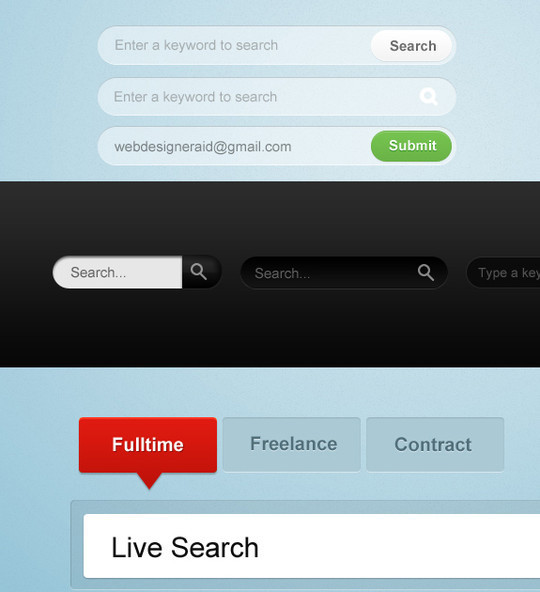 Clean Search Fields (Free PSD)
Search Boxes and Buttons PSD File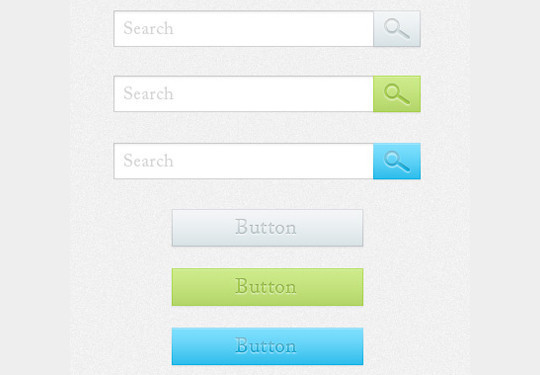 4 Designs for Search Input Field
Sleek Wide Search Field CSS & PSD
Stylish Web UI Search Field & Dropdown Button Se
Light or Dark Search Fields Set PSD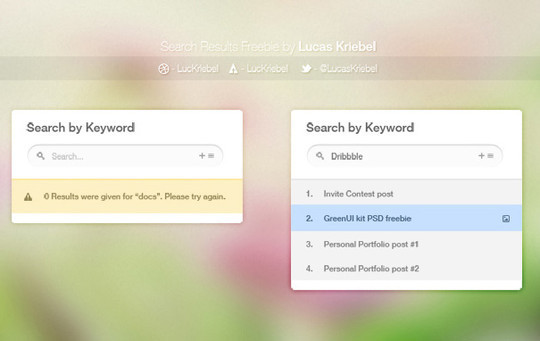 Exquisite Advanced Search Field Interface PSD
Smooth Rounded Search Field PSD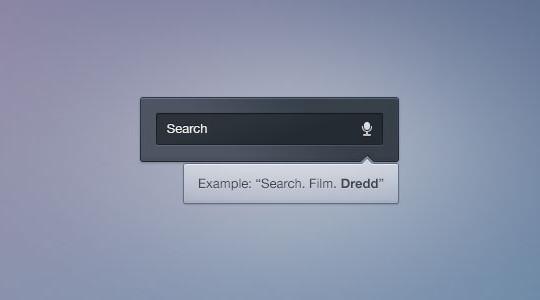 Here we have compiled a list of 9 best time zone converters for your desktops and mobiles as well. With these time zone converters, you can easily stay connected with your internet contacts at their local times and can also watch live shows, matches and other events on your PC. All of this because you know at what time your show starts locally.
Sometimes, time difference can be a big headache especially if you have a meeting or discussion with someone with totally different time zone like GMT, PST, and PDT and so on. With these time zone converters that you can use on your mobiles and on your PC, you can easily manage your global appointment and also these time zone converters help you identify the time before you make a call to someone with different time zone.
Effortlessly convert between multiple time zones, plan and schedule conference calls, online webinars and international meetings.
World Time Zone Map and Converter.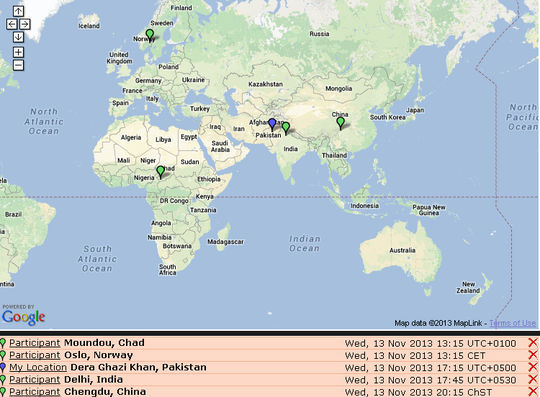 This app can convert time from any timezone into your local time.
TimePal is a great aid to keep around when you just aren't sure about the time.
Hours Keeper is a well designed application that you can use to easily track your hours worked and calculate your earnings.
Simply Convert Date & Time from one Time Zone to Other Time Zone.Supports several time zones around the world.One Screen Application makes it very easy to use.Choose your Date and time and select the Source and destination Time Zones and simply click to convert, it will show you the converted time for the destination time zone.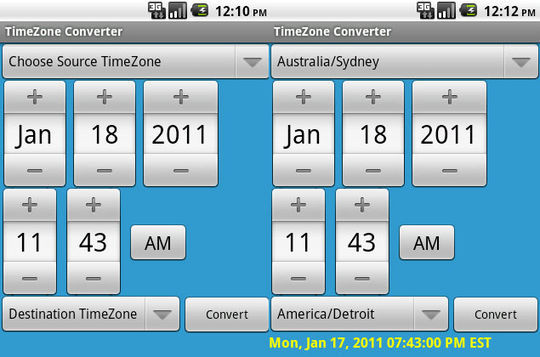 Looks for the local location of the user to compare with other time zones.
Converts a date/time from one time-zone to another. This application is great for scheduling international trips as well as convenient times for overseas conference calls, webinars and phonecalls to friends and relatives.
Time Zone Converter By TheTimeNow
Use our Time Zone Converter to find the time difference between two cities or two time zones around the world.
Are you looking for some classy and elegant Joomla templates? If your answer is yes, then you are at right place. Here we are showcasing a wonderful collection of some beautiful and visually enticing Joomla templates for you. All the templates presented in this collection are of high quality and professionally looking. Therefore, you can feel free to download your favorite template without any curiosity and tension.
Joomla is an amazing open source content management system (CMS) that you can use to build websites. Its ease of use makes it a preferred choice of many developers and designers. Here is the full list. Enjoy!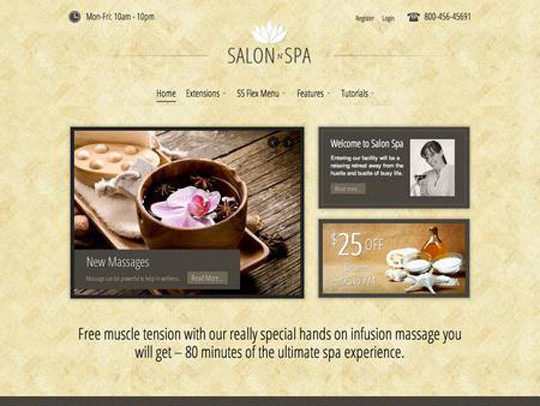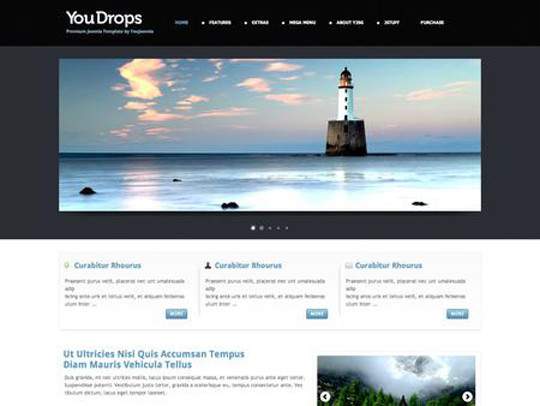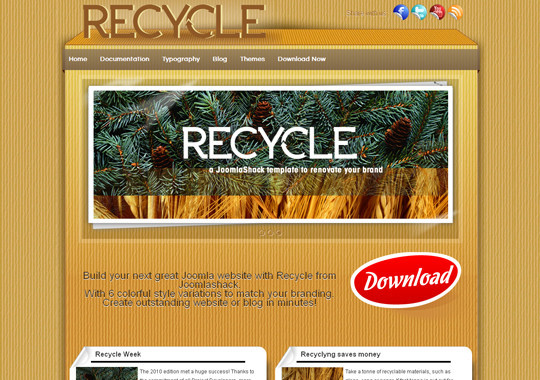 Inside Out – Fresh magazine Joomla template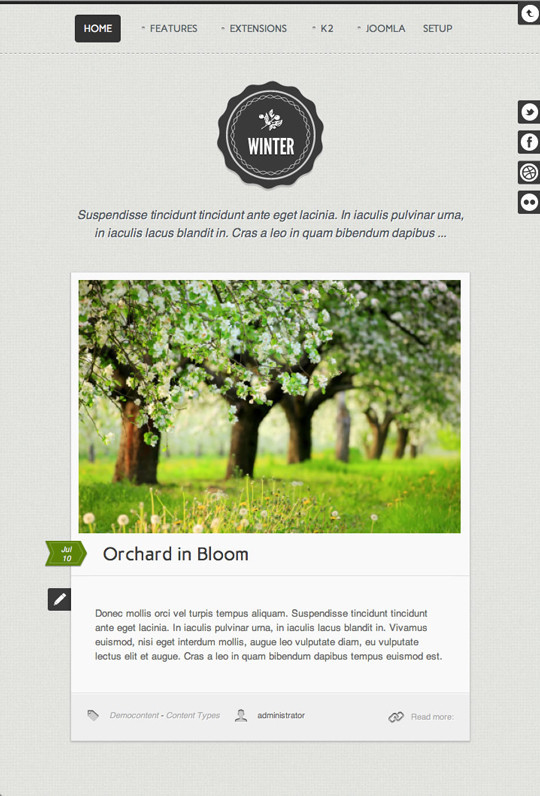 Colourshift – Colourful Joomla Template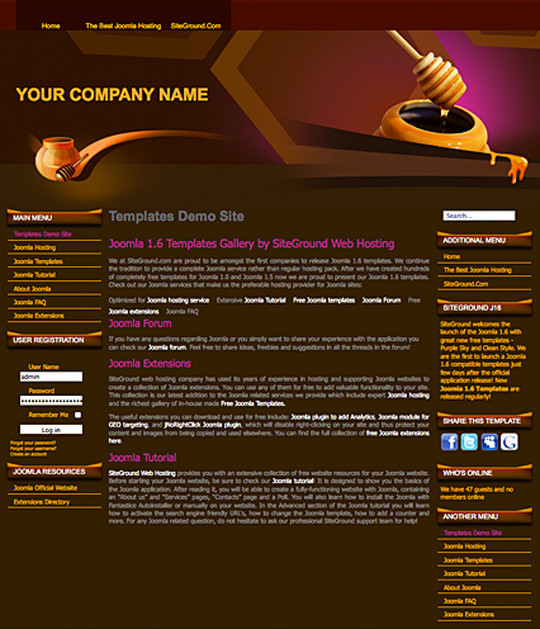 In the web designing, designers concentrate on every area of their designs whether it is color selection, icons, creativity, color blending and so on. Right selection of icons can make their designs stand out and look stunning as well. In the web designing field, icons play a very important role because beautiful and creative icon sets can easily make web designs more attractive and stunning. This is the reason that every web designer keeps in hand some high quality and useful icon sets that enhance their designs productivity.
In this collection we are showcasing some exceptional, fresh, high quality and free Icons in PSD files. All these stunning icons are in PSD format so that designers can easily edit these PSD files with their ease and requirements and save their precious time too. Click through and feel free to download. Use these creative and eye-catching icon sets and make your web designs more stunning and wonderful. Have a look at this collection and also share what do you think about this collection via comment section is below.
Simple Flat Social Media Icons
Winter and Summer Thermometers Icon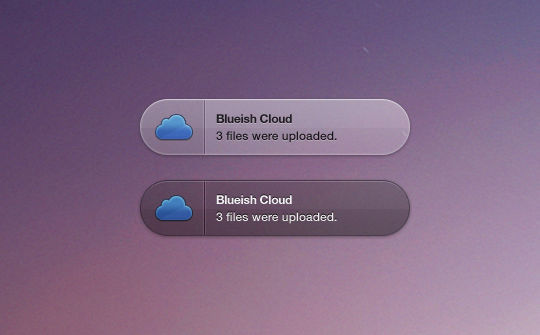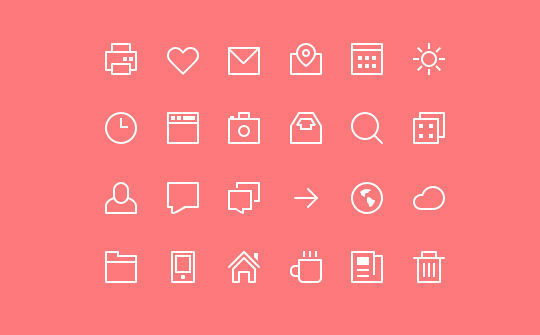 Abstract Origami Speech Bubble Icon
Mouse Cursor PSD and Hand Pointer Icons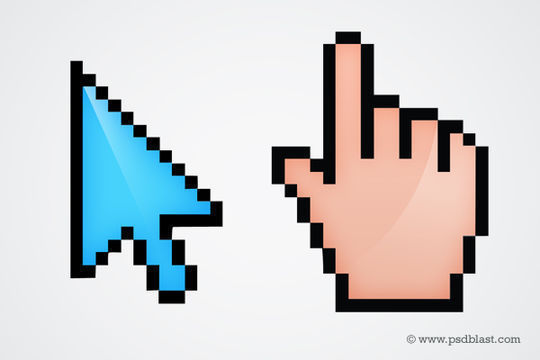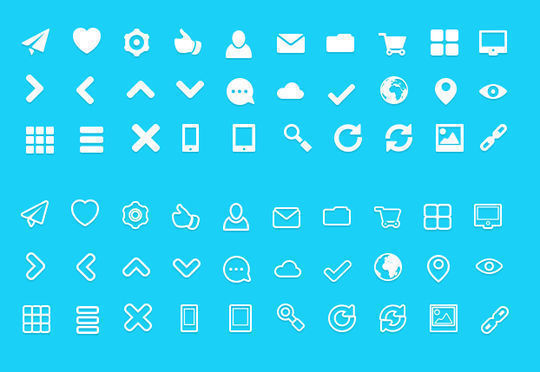 Today, social media is more than a platform for friends to meet. Businesses all over the world are taking advantage of social media platforms to market their goods, services, websites, tools or wares. Thousands of people use social media and spend many hours a day on different social media such as Facebook, Twitter, Google+, Pinterest and so on. Social media is a powerful platform to market your goods and services whether you are running a big business or have just started up a small business. Social media is a sure way to success.
In this round up, we are presenting for you some useful cheatsheets and infographics for social media marketers especially. These infographics and cheatsheets will help you learn more about trends in social media and how you can give your brand an increased exposure and let your message spread all over the world. Enjoy!
The Most Thorough Social Media Dimensions Cheat Sheet Ever
Pinterest: How eTailers Can (and Should) Use it to Their Advantage
The Ultimate Social Media Size Cheat Sheet

Social Media Networking Site Cheat Sheet
A Complete Cheat Sheet for All Social Media
Social Media Sizing Guide for Designers and Marketers
Leveraging Social Media to Showcase Your Expertise
Email Marketing Knocks Out Social Media in 5 Rounds
Social media is going corporate
Choosing The Most Effective Social Media Platforms
Your Cheat Sheet for the New Facebook Page Timeline Design
Complete Social Media Design Cheat Sheet
Google Plus Design Cheat Sheet 2013
The Viral Marketing Cheat Sheet
Social Media vs Traditional Media
What Today's Social Landscape Can Offer Small Businesses Tomorrow
The Noob Guide to Online Marketing
The Psychology of Social Commerce
Social Media For Business In Two Camps: Too Much and Not Enough
Copywriting Cheat Sheet: How to Write for Email, Social and the Web
How to Show Your Clients the Value of Facebook in 7 Easy Steps
Why and How Consumers Like and Subscribe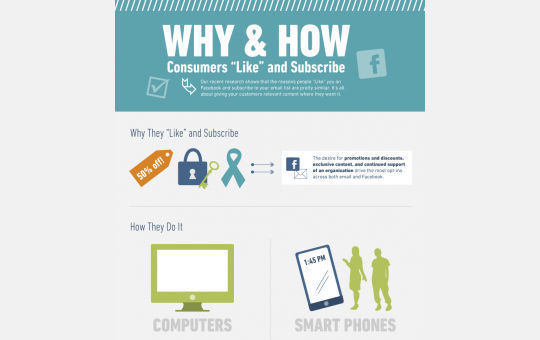 Your Cheat Sheet for the New Facebook Page Timeline Design
The Top Benefits Achieved in Social Media in 2013
How Much Time, Money Do Small Businesses Spend on Social Media?
Manage Social Media the Easy Way in 2013
Why Your Business Must Go Social?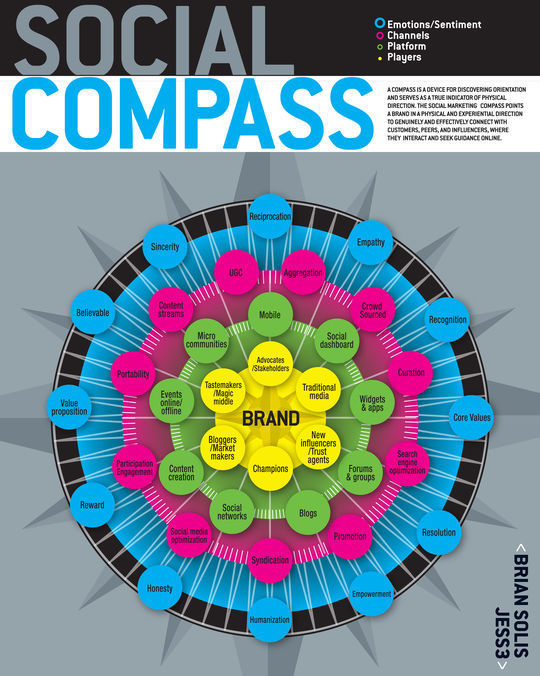 How To Get More Likes On Facebook
10 Strategic Mistakes On Twitter
Social Spam: What It is and How to Avoid It
Pinterest Images Cheat Sheet Infographic
In this session, we are presenting 10 amazing word cloud generators for you. Word cloud can be defined as a graphical representation of word frequency, whereas word cloud generators simply are the tools to map data, such as words and tags in a visual and engaging way. These generators come with different features that include different fonts, shapes, layouts and editing capabilities.
Without any further ado, here we are presenting a fine collection of 10 amazing and useful word cloud generators for you. Leave us a comment and let us know what you think of the proliferation of design inspiration in general on the web. Your comments are always more than welcome. Let us have a look. Enjoy!
An attractive arrangement of randomly positioned words, where the most important words are bigger than the others.
VocabGrabber analyzes any text you're interested in, generating lists of the most useful vocabulary words and showing you how those words are used in context. Just copy text from a document and paste it into the box, and then click on the "Grab Vocabulary!" button. VocabGrabber will automatically create a list of vocabulary from your text, which you can then sort, filter, and save.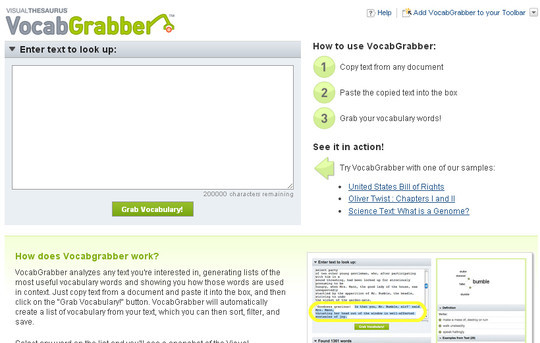 Write a comment or poem in the shape of hearts or other symbols. Send a greeting or post to Facebook or your blog.
Wordle is a toy for generating "word clouds" from text that you provide. The clouds give greater prominence to words that appear more frequently in the source text. You can tweak your clouds with different fonts, layouts, and color schemes. The images you create with Wordle are yours to use however you like. You can print them out, or save them to the Wordle gallery to share with your friends.
Tagxedo turns words – famous speeches, news articles, slogans and themes, even your love letters — into a visually stunning word cloud, words individually sized appropriately to highlight the frequencies of occurrence within the body of text.
Tagul is a web service that allows you to create gorgeous word clouds. Tagul store offers you postcards, mugs, t-shirts, and more stuff with word clouds art.
Create your own tag cloud from any text to visualize word frequency.
Paste your text into the box. Press 'Sift' to visualize.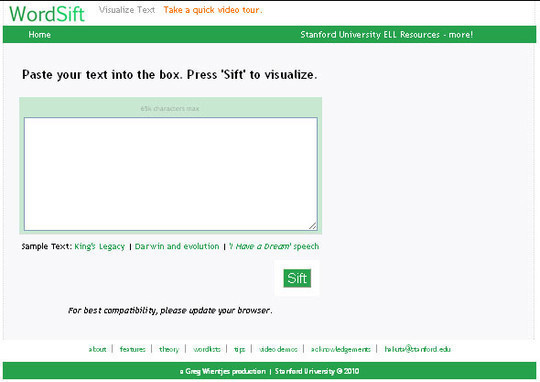 A Word Cloud is a visual representation of some text as a bunch of words based on a weight associated to each word. Typically, the frequency (keyword density) of the words in the page is used as the weight even though some other metric might be used. ToCloud is an online free word cloud generator that uses word frequency as the weight. Hence, the generated word cloud of a page gives a quick understanding of how the page is optimized for certain words.
A word cloud is a graphical representation of word frequency. Type or paste text into the box below and press the arrow button to view the word cloud generated. The appearance of a word cloud can be altered using the graphical buttons above the cloud. It is also easy to save and/or print the cloud by simply pressing a button.
There are many elements that are of crucial importance in every field of life. These elements have the nature that they either make or break the appearance of anything just by their presence in the arena.
In graphic designing world, fonts and typefaces are the elements that either bring your design to life or cause the fatal elimination of it altogether. Their impression counts most as everything about them is important, where you place them, how you compose them, their style, their size, texture etc. and none of these are manageable and until one key factor is well met, and that is "High Quality". No High Quality fonts and you risk losing the quality of your design on the whole.
Considering that, today we have a collection of astounding High-Quality fonts for free so you can meet up with any type of theme to design and spark up your creation like pros. Download to load up!
There are times when managing your finances becomes a tough job may be because it is something that is not taught in school or universities. But hey, relax! It is not that difficult either. Thanks to the new technology. Today, we have some very smart applications that will help you manage your finances efficiently. Not only these apps let you control your finances but they will also help you spend within your budget. Consequently, such finance management apps may also help you keep some savings at the end of the month.
Keeping this in mind, here we are showcasing a list of 9 most useful and excellent Android apps that will help you in managing your finances. We hope that you will like this collection and find these apps useful for you. So, take a better control of your expenditure with these Android apps. Enjoy!
Open-source personal finance manager, Multiple accounts, multiple currencies, Home currency and exchange rates, Transfers with downloadable rates, Scheduled & recurring transactions and much much more.
Cash is personal finance accounting application, freely and available for all android devices. Designed to be easy to use, yet powerful and flexible, Cash allows you to track bank accounts, stocks, income and expenses. As quick and intuitive to use as a checkbook register, it is based on professional accounting principles to ensure balanced books and accurate reports(similar to GnuCash, Microsoft Money, Quicken).
Personal finance management, budget, bills, income and expense tracker. Famous budget tracking app for Android! Find out where your money goes! Plan your budget and savings. Enjoy the fastest way to track daily expenses using a comprehensive one-screen view of your finances. Improve your skills with a unique, game-like feel.
The one of best tools for keeping accounts, efficiently tracking each expense report, AndroMoney is a personal finance tool for use on your mobile phone. By using this tool, we hope you can better manage your wealth.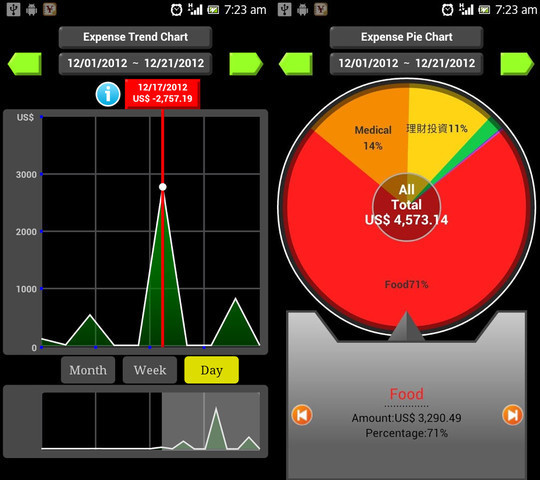 Expense manager is great application for managing your expenses and incomes.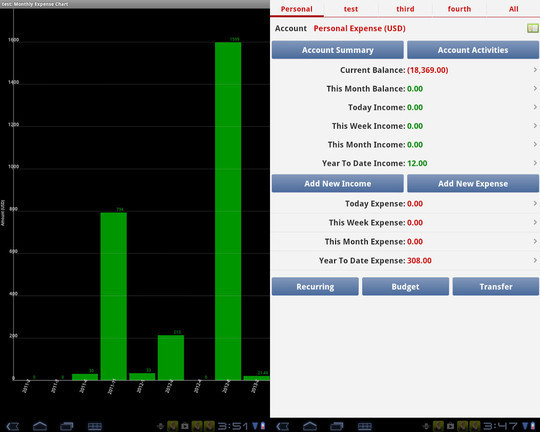 Money Tracker is application to control your daily expenses and save money that you might miss at the end of month. Specify desired monthly budget, and then easily control everyday expenses in our application. Enter daily all expenses, and your end of month balance is immediately calculated. You can see whether your expense is over the budget or is in the limit.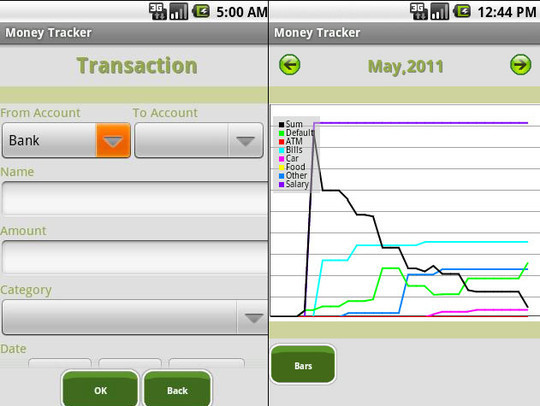 CWMoney is a Finance Management Software for Android, This Free Version have almost full function, it's easy to record daily expense, income money.
If you've already tried all other similar programs, I assure you this is the best. It has all the useful features to keep your personal finances, some of them you will not find in any other program.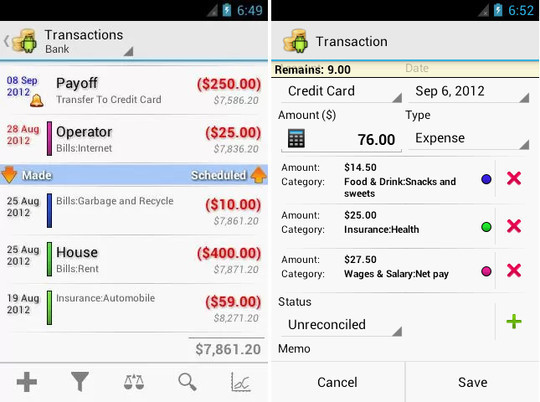 Simple and minimalistic budget planner / money tracker. Keep track of all incomes and expenses or just check how much money you spend on your hobbies or bad habits!
A great website capability is the demand of many elements working in harmony, creating an engaging experience for users. A great inspiring website is what haves easy navigation, creative design, visual effects, not too heavy of server resources. These may combine a lot of techniques to work together such as HTML and CSS.And to the best combination adds up is jQuery. jQuery does wonders to your websites with effects and plugins giving it that charm it needs to attract attention.
jQuery comes with light and flight worthy web development techniques. Need responsive sliders, great image presentation, dialog alerts, lightweight animations etc. jQuery is these quarries perfect answer for all solutions. With its fast and lightweight JavaScript Library, interaction between languages with hassle-free handling, it gives most rapid web development capabilities ever. When such a great thing is at a web developers disposal, why not start with these great Useful jQuery Tutorials for Web Developers we have for you today for making web development work your favorite profession.
Colorful Sliders With jQuery & CSS3
In this tutorial we are using jQuery and the new transformation features brought by CSS3 to create a three dimensional dynamic slider effect.
Animated Form Switching with jQuery
In this tutorial we will create a simple animated form switch with three very common forms. The idea is not to leave the page when the user goes to another form but instead make the new form appear within the same container, expanding or contracting to the dimensions of the new form.
How to Make Custom Flat Styled Google Maps with jQuery and Flat UI
In this tutorial we will show you how to make custom flat styled google map with jquery and flat UI.
Password strength verification with jQuery
In this tutorial, we'll construct a form that gives the user live feedback as to whether their password has sufficiently met the complexity requirements we will establish.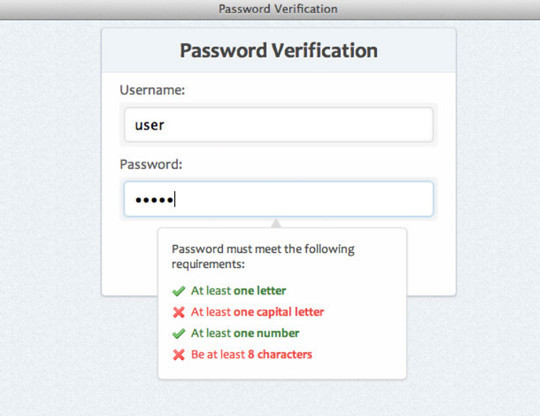 Vertical Scroll Menu with jQuery Tutorial
In this tutorial we will learn vertical scroll menu with jquery tutorial.
Shiny Knob Control with jQuery and CSS3
In this tutorial we will be writing a jQuery plugin for creating a shiny knob control. Aptly named knobKnob, this plugin will use CSS3 transformations and jQuery's new event handling methods to give visitors of your website a new way of interactively choosing a value from a range.
Make Pretty Charts For Your App with jQuery and xCharts
In this tutorial you will learn about pretty charts for your app with jquery and xcharts.
How to Create Login Form with CSS3 and jQuery
In this tutorial we will learn how to create login form with CSS3 and jQuery.
A Simple Movie Search App w/ jQuery UI
In this tutorial, we are using jQuery UI's autocomplete widget, to build a simple AJAX movie search form. The script is going to use TheMovieDatabase.org's free API, to provide auto suggestions against a vast database of movie titles.
In this tutorial you will learn beautiful slide out navigation a CSS and jQuery.
There is the option of using one of the numerous lightbox plugins to do this, but the plugin we will be creating in this tutorial has a lot of advantages over a generic lightbox script.
How to Create a Responsive Image Slider in jQuery and CSS3
In this tutorial we will code a responsive image slider from the Impressionist UI. We will code it using the FlexSlider plugin for the functionality and style it using CSS3.
Animated Content Menu with jQuery
In this we will create a slick animated content menu with jQuery for a restaurant theme. The menu items will be animated and when clicked, a content area with more information will appear.