As a professional blogger having accounts on multiple social media sites is very beneficial for me. But for average computer users the multiple social media accounts pose a significant management problem; more specifically, photo management.
Our photographs and images are scattered across all our social media accounts. Suppose we want to share one picture from a network A on network B. To do this we normally log in to account A, save the picture, then upload it on account B.
—————-Recommendations, Please continue reading below—————-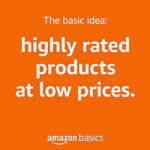 Highly rated daily-life products at low prices Shop Now
From bedding to office furniture and supplies, from kitchen accessories to health & fitness, from storage to travel bags, the amazon basics provides hundreds of daily use products at amazingly low prices with having highly rated consumers feedback. Click here to learn more >>>
Thankfully with Showzey, that lengthy process no longer needs to be employed.
Showzey is a free website that lets us gather and catalog photos from Gmail, Picasa, Facebook, and Flickr. We can then organize these photos and proceed to share them on Facebook or email them.
The function of the site is best understood by trying it out. Click on the "Get Started" button on Showzey's homepage:
You will be prompted to select the services you wish to use with Showzey.
Then you will proceed to connect your respective service accounts with Showzey.
With each account you connect, you will asked for a confirmation from that particular service. In case of Flickr, this is the message you will receive:
Simply allow Showzey to access all your accounts. No need to worry about Showzey's security; the site respects its users' privacy and the privacy terms can be read here.
Once your accounts have been connected, you will be able to view your Showzey dashboard.
This dashboard is where users will truly experience the convenience presented by Showzey. Just like Showzey obtains photos from all our social media accounts, we can upload a photo on Showzey to be uploaded on all our social media accounts – a remarkably time saving feature.
Within Showzey our pictures are shown to all our Showzey friends; similarly we can see the pictures of our Showzey friends no matter what platform they have hosted their photos on.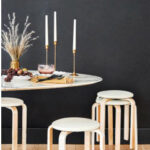 —————Recommendations; Please continue reading below————— Space-saving Furniture Shop Now
If you want to maximise space in your home, office or home-office with flexible furniture that collapses, folds, and stacks to fit every room, you can click here to see the wide range of space-saving furniture. Click here to learn more >>>
Showzey is an interesting idea which curious internet users should definitely explore. Try it out and use the comments to let us know what you think.