Windows 7 is relatively a new operating system. Applications are still being developed for it that explore and push its boundaries. If you are a Windows 7 user, you already appreciate its improvement over Windows Vista. But while 7 provides a great margin of user convenience, things can always be improved by third party applications. This brings to our today's application – Preme.
Preme is a freeware program that helps place important Windows 7 shortcuts within reach of every user. There are a number of handy shortcuts provided by Preme which make 7's usage a lot easier; for instance, you will be able to view all minimized windows in 3D style by just moving your mouse cursor to the top left corner. You can choose the view to be displayed in Flip 3D or Alt-Tab style.
Preme offers other useful features too; the tool gives you the ability to place your mouse pointer on the title bar of a window to keep it on top; with the mouse on the title bar, you can also scroll down your mouse wheel to minimize that window; again, with the mouse in the same position, you can click the middle mouse button (the scroll button) to close that window; the mouse cursor can be moved to the Start button area to automatically open the Start menu.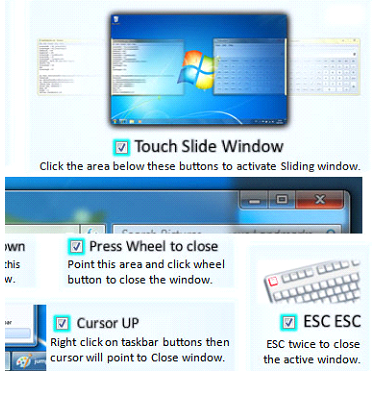 A number of other features are offered by the application; all these features are explained fully in its help file. Once you master the shortcuts offered by Preme, you will save a ton of time working on 7 and greatly improve your productivity.
SmashingApps.com participates in various affiliate marketing programs and especially Amazon Services LLC Associates Program, which means we may get paid commissions on editorially chosen products purchased through our links to any of the linked sites from us.