Recently I came across a great website titled Fav4. It provides users with a four thumbnail shortcuts to websites. The websites can be selected from a list of the most social media websites. Fav4 has an appealing look and can serve as a great clutter-free start-page for any user.
But what if I need a start-page that does not only provide me a link to my most frequented sites, but also extracts the latest updates from them and shows them all to me neatly? I asked a blogger friend about this and his suggestion was more than satisfactory: Feedly.
Feedly is a wonderful extension for Chrome that can give us a magazine-like start-page. After installation of the extension, you will see its green icon in Chrome's address bar.
To set up Feedly, click on its icon. A new tab will open up in which Feedly will try to organize the data from your bookmarks. This may take a little while  during which you will see a "loading" message.
Once Feedly has loaded completed, you will be presented with your magazine-like start-page. On the first run you will see your bookmarks on top with suggestions on the bottom.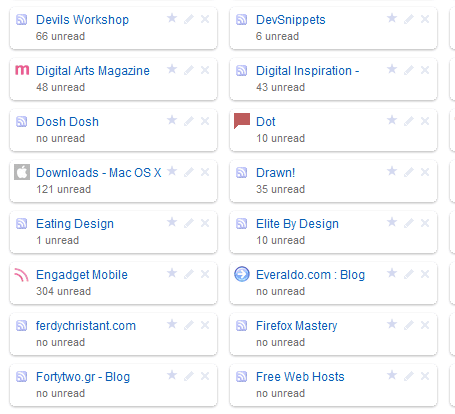 You can choose to create your magazine yourself or rely on Feedl to do the job. Under this yellow area you will find your magazine.
In addition to that if you're interested in checking out any of the articles you like in your feed you wouldn't need to open a new tab for it. Feedly allows you to view your favorite blogs in the same window. For example, if I want to view the first post that says "Stunning Pieces Of Digital Art That Would Make You Say "WoW" I would simply click it and view it right there. While external links will be opened in a new tab.
You can also categorize your feeds by simply dragging  and placing them in your favorite category.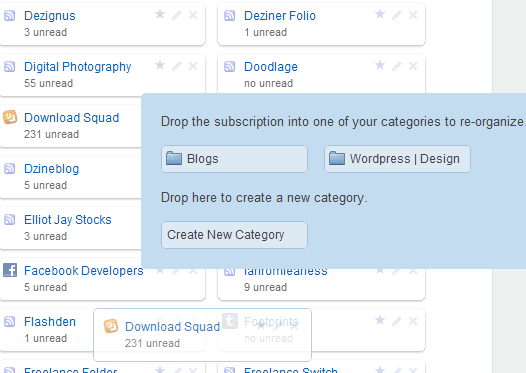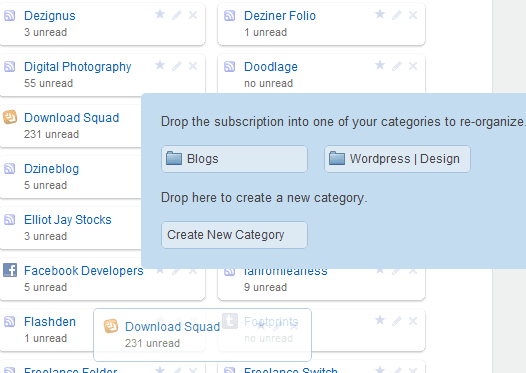 You will also notice a Search box where you can easily search for your favorite blogs with just a click of a button. Feedly provides seamless integration with Google Reader, Twitter, Delicious, YouTube and Amazon.
For a tiny Chrome extension, Feedly provides a great convenience to all internet users including me.