Hiring a professional designer to create your company's logo can take a considerable toll on your wallet. This can be a problem especially if you are starting out with a site for the first time and do not have a big budget. All the designer does really is figure out what you want and build up a design accordingly from the ones already in his mind. Now what if you could do that yourself without having to pay anybody anything? Logo Snap makes that possible.
Logo Snap is a website that provides logo-creation services to its visitors. There are two plans which you can use: the free and the paid. The paid version is the same as the designer option – the site will create a custom design for you. But the free option is what you will be interested in – this is what lets you create brilliant logos with ease.
—————————–Recommendations; Please continue reading below——————————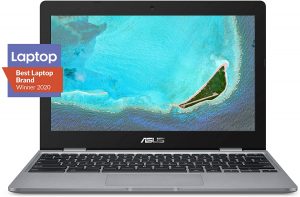 ASUS Chromebook C223 11.6″ HD Laptop Shop Now
This Asus HD Laptop is an amazon's choice for 'chrome computer laptop' is reviewed by 980+ reviewers that is available at only $249.99. It is ready for productivity and performance while being on the go or travelling, with speedy performance, robust security, and convenience for the user. This laptop has Lightweight 2.2 pound body and with thin and premium metallic finish for a sleek appearance having 11.6 inch HD 1366×768 Anti-Glare Display. The machine is powered by the Intel Celeron N3350 Processor (2M Cache, up to 2.4GHz) for fast and snappy performance including 4 GB DDR3 RAM; 32GB eMMC hard drive; No CD or DVD drive with it. Learn more about this product >>>
You start out by creating an account on Logo Snap. After you have created an account and activated it, log in with it.
From then on, the first step in logo creation is selecting your profession. You can do this by selecting any one of the combinations presented or you can use the search bar to find your profession.
(For this example, we will assume the profession is music-related.)
After selecting your profession you are presented with a list of images. The range and number of images is impressive and is related to the profession you selected. Under the "music" category of professions, 251 images are shown.
When you select your image, you can proceed to customize it according to your logo. The customization panel shows your logo canvas on the left:
And your customization controls on the right:
You can use these controls in a number of ways: you can edit colors, add different types of text, and then manipulate that text. When you are done, you click on the "Finalize Logo" button under the logo canvas.
Here is the simple logo I created using Logo Snap's easy tools:
The site also has a gallery which showcases what other people have drawn using the site's logo creation tools.
In conclusion, Logo Snap is a wonderful Logo Creation tool which, with a bit of creativity, can result in amazing looking logos for free.
How to download: After creating your logo add it to cart and proceed to checkout. They won't charge you anything and the desired logo will show up in purchased items.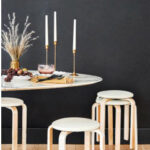 —————Recommendations; Please continue reading below————— Space-saving Furniture Shop Now
If you want to maximise space in your home, office or home-office with flexible furniture that collapses, folds, and stacks to fit every room, you can click here to see the wide range of space-saving furniture. Click here to learn more >>>