Website designers often put their websites through extensive testing and rechecking before they go ahead with the launch. This testing process can turn out to be quite time consuming if the designer feels he is forgetting something. If you are a designer and find yourself in a similar situation, remember to pay a visit to LaunchList.
LaunchList is a free to use website that acts like a checklist for site developers. It offers different options which you should check on your before you go ahead with the launch. Many site creation aspects are covered by the site's checklist.
—————————–Recommendations; Please continue reading below——————————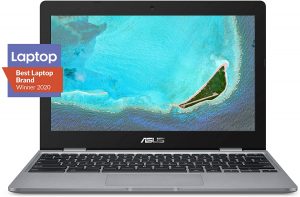 ASUS Chromebook C223 11.6″ HD Laptop Shop Now
This Asus HD Laptop is an amazon's choice for 'chrome computer laptop' is reviewed by 980+ reviewers that is available at only $249.99. It is ready for productivity and performance while being on the go or travelling, with speedy performance, robust security, and convenience for the user. This laptop has Lightweight 2.2 pound body and with thin and premium metallic finish for a sleek appearance having 11.6 inch HD 1366×768 Anti-Glare Display. The machine is powered by the Intel Celeron N3350 Processor (2M Cache, up to 2.4GHz) for fast and snappy performance including 4 GB DDR3 RAM; 32GB eMMC hard drive; No CD or DVD drive with it. Learn more about this product >>>
Using the site is quite simple. You start by entering your name and email and the name plus email of another person, perhaps a partner, client, or fellow site tester. You can add more people's name / emails if you want. You also enter the site's name and website URL.
Next you answer a series of questions that evaluate the readiness of your site.
Any question that does not apply to your website can be marked N/A (not applicable).
If the field is lacking any questions, you can add some of your own.
Finally you submit your answers and have the site determine whether or not your site is ready. But you would have already found that out while you answer the questions on the site.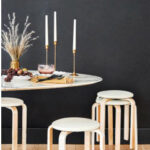 —————Recommendations; Please continue reading below————— Space-saving Furniture Shop Now
If you want to maximise space in your home, office or home-office with flexible furniture that collapses, folds, and stacks to fit every room, you can click here to see the wide range of space-saving furniture. Click here to learn more >>>
LaunchList is a wonderful tool and a must-bookmark website for all site creators. You can check out the site Here.