Our memory always loses some stuff that we do not use regularly. This is something all of us know. This is why some of us do not know fractions anymore and cannot explain them to our children; this is also why we cannot sometimes remember the names of certain celebrities or places.
What we need is something that helps us revise everything we do not want to forget. What we need is Headmagnet.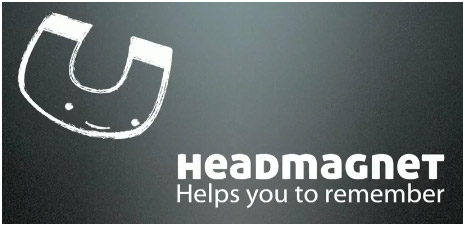 Headmagnet is a free to use website that lets us stay in touch with anything we never want to forget. After creating a free account we can create study lists of flashcards.; these flashcards can be used for remembering anything we want.
Flashcards need not only be textual. In case we are trying to memorize what people's names are, we can add faces to flashcards via the "What's My Name?" feature.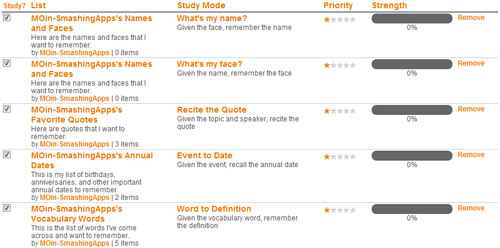 The flashcard feature is offered by numerous other sites and, while helpful, is not what makes Headmagnet unique. What makes the site special is that after letting users create flashcards and custom modes of memorization, the site records and studies the areas we are weak in.
When we use our Headmagnet account to go over our created flashcards, the site records all things we get wrong and provides them in a statistics list. It then quizzes us on our weak areas so that anything that has leaked out of our memory is pulled back in. This "pulling back" concept is where the name of the site is derived from.
We can share our list on numerous social media networks. Moreover we can view other people's lists and go over them in the same manner as our own.
Overall Headmagnet is a wonderful site to improve one's memory. Visit the site by clicking here and drop a comment letting us know what you think about it.